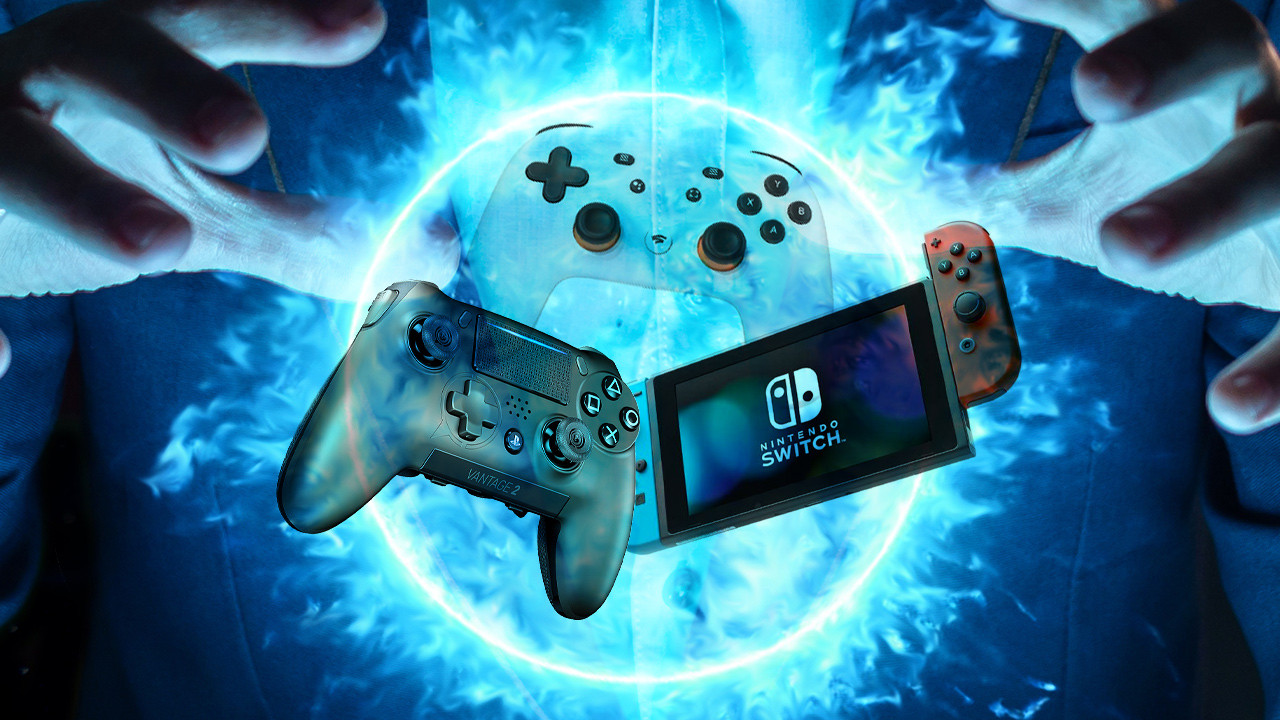 Game development is a fairly new concept in Nigeria. In a country that is so saturated with foreign products, the gaming development industry has just begun to gain traction in the country.
The Nigerian gaming sector is small, although it has increased in size in the last five years with the import of powerful smartphones. Nigeria's populace of over 200 million is dominated by young minds and adults who account for about 60% of the population. In conjunction with the now huge mobile market, this has facilitated the growth of gaming development.
Nigeria is ranked behind China and India as the world's fastest-growing market for mobile internet usage. As mobile phones became a more popular commodity, mobile broadbands have become cheaper and faster than it was a few years back. This means that it is so much easier for developers to distribute and share their games, earning them revenue and feedback to develop.
The Gaming Development industry in Nigeria has grown in a short span of years. Going as far as generating a mind-blowing revenue of $180 million dollars and is the second-largest market in Africa. It is also ceding the first position to Egypt that generated almost $300 million dollars. Most gaming development companies do not design games for local markets alone. Experience has shown that there is more demand for locally made games overseas. Some designers have built games based on the local setting but have taken design cues and inspiration from Western games like candy crush and angry birds.
Nigerian gaming development companies have dedicated time and resources to create games that have a "distinct local flavour." Reviews from gamers have shown that they have an affinity towards games that have information that they are used to. An example of such games is "Okada Ride," a game created by Maliyo Games. It is based on the delivery of motorcycles that are everywhere on the streets of Lagos. In Okada Ride, the player finds himself darting through traffic in Lagos, avoiding obstacles such as the incoming traffic, potholes, hawkers, and bribe-seeking policemen.
The number of gaming development companies in Nigeria has grown from about half a dozen to a handful of companies. In this article, we would be telling you about ten gaming development companies in Nigeria.
Top Game Development Companies in Nigeria 2021
Edu Shola Games
Edu Shola is a 31-year-old game developer that has since 2014 created 15 games. He has been enamored with games since he was a kid. Because he didn't own one, he had to go to public game centers to watch people play. Edu Shola is the pioneer for standalone game developers in the country. His first game was App Rush. It is a game that is meant to sensitize the public about how viruses can be contacted on the internet. With the game, he intends to change the public's opinion that viruses cannot be contacted on the internet.
Another one of his games is the Chike Mobile Game. On the design of the game, he had to employ the services of designers and coders to help with the coding and design of the characters and components of the game. Edu Shola agrees that collective work on the games makes it faster and easier for the game app to be created. Chike the Sky Raider is immersive and is built around the city of Lagos. The character goes around to get research gold chips for an investor (Mr. Afo) in exchange for funds to complete his solar project for his community. He does all of this while avoiding traps from other villainy characters like Lara the hater.
The main problem of game developers in the country is publicity and marketing. As the market wants to play games that are already popular or with an above-average rating.
Edu Shola has created a niche for himself in the Nigerian gaming development industry. He has established himself as a pioneer for upcoming developers and a role model to be emulated.
Maliyo Games
The mastermind behind this company is Hugo Obi. This gaming development company is arguably regarded as Nigeria's first gaming development company. It was founded in 2012 and has been active since then till now. It is headquartered in Lagos. They have designed locally inspired games like "Aboki Run," "Okada Ride," and "Whot King." Recently Maliyo games signed an agreement with Telecoming, a Spanish technology company that monetizes digital content. Telecoming will distribute Maliyo's games to mobile users in 6 African countries. In 2015, Maliyo Games built an Appstore to ease the discovery of locally made apps. However, the major challenge that they had was distribution.
The founder of Maliyo Games, Hugo Obi, has stated that he gets his inspiration from a reflection of what everyday Nigerian life looks like. Taking the city of Lagos as an example, he cites that there are still so many contents they can create. So, the current titles used on their games is a presentation of what the market can proffer. The narratives, characters, environments, and sound tell their own stories, and the locals love it.
Maliyo Games has been built to operate in the cloud, meaning that they have contribution from over five continents. They have chosen and sectionalized the function of their contributors based on their expertise and work ethic.
Maliyo games is one of the various development companies in the country and has been doing well for themselves with a number of their games in appstores.
Kuluya Games
This game development company produces its content with African players in focus. With their headquarters located in Lagos, Nigeria, Kuluya has been able to penetrate the African audience by reaching them with their arrays of games.
Recently, the company announced that Kuluya is currently valued at $2 million. This news came out shortly after making an upgrade on their official website from the previous version to version 2.0, where users can challenge other players to play, make bets and make some cash through their online challenge.
While making the announcement, they alleged that they made such progress in just six months. Kuluya aims to become one of the most successful media corporations on the continent.
Kuluya has over a 100 games on their official website but have just few available for mobile. For both android and windows platform. Microsoft increased the presence of its software in the region after they acquired Nokia and produced the Lumia series. However, these four games seem to be some of Kuluya's most successful efforts:
Oga at the top.
Masai.
Msitu Wars.
Matatu.
ChopUp Games
ChopUp is a division of the Pledge51 Ltd. They are committed to consistently creating world-class mobile games that are specifically designed with African themes. Their flagship game series, Danfo, has a growing user base of over 700,000 gamers. ChopUp designs locally inspired relevant games that tell African stories. It was founded in 2013 by Bayo Puddicombe and Zubair Abubakar. In 2015, they designed and built a game titled Ebola strike force to sensitize the public about how deadly the disease can be. The game follows the story of researchers and doctors that discovered patient X, a man whose blood hosts a possible cure for the deadly virus. The player is then contracted, and armed with a nanobot, to journey through the patient's body to extract the serum. They have also dropped releases like Chicken Escape, Sambisa Assault, and Jumpology. In recent times, they have adopted a subscription based model for their games.
Gamsole
Gamsole was founded in 2012 by Abiola Olaniran, whose vision was to create fun-filled, entertaining, and captivating games that are easy-to-use for all categories of users, cutting across all age groups. Abiola Olaniran, Gamsole's Founder and CEO, is the highest-paid software developer in Nigeria with a net worth of $2 million, who also was recently placed on Forbes list of 30 most promising young entrepreneurs.
Gamsole is probably the most recognized gaming development company in Nigeria, and its founder has a long list of achievements under his name. He is a Google Student Ambassador and Computer Science graduate from the Obafemi Awolowo University who emerged Nigeria's Microsoft Imagine Cup Winner in 2010 and became a world finalist of the student competition in the same year. Abiola also won the Samsung Developer Challenge. Gamsole came into being at around the same time Microsoft launched its mobile Windows platform.
It was among the first set of developers that were on the windows phone platform. At that time, they were developing solely for windows. However, as time moved on, they have produced over 35 games with downloads in over 191 countries and more than 10 million downloads.
Bisonplay
This company was founded by developer Tobias and designer Dave; they met when working for a digital PR firm in London, Silicon Valley. Bisonplay has maximized its resource towards creating mind-blowing, addictive games for local consumption. With Nigeria as its primary consumers. They are based in London and Oxford.
Bisonplay is popularly known for its game Mr. Okada. Mr. Okada is a down-and-out motorcycle driver facing Lagos challenges as he tries to make money. He is trying to make money to achieve his dreams as a successful afro beats artist. Also, he has to pay his bills such as rent, treat his girlfriend Angela from time to time and pay his best friend Capone, who helps him produce his songs. He is simply a hardworking man with big dreams.
The game has embraced the Lagos hustling and bustling lifestyle. A search for greener pastures and a better life. The game is iconic as it picks on a major thread of the African lifestyle and narrates it perfectly well.
Bisonplay's game is an original concept that even gamers that are not familiar with the setting would grasp.
Genii Games
Genii Games is most known for its app, Genii Games, which aids in learning African languages. It was founded in February 2012. Genii Games Limited is the parent entity behind the Asa (meaning culture in Yoruba) brand, a growing collection of interactive culture teaching mobile apps for African kids towards addressing their declining interest & knowledge of African culture.
These Asa apps include the use of stimulating features like animation, voice, text, sound, colourful graphics, and games to teach African culturally related subjects, which include languages, etiquette, and ethics. These apps are available across multiple mobile platforms such as iOS, Android, and BlackBerry.
Genii Games make African culture fun for kids.
Techline Communications
Techline Communications is a versatile company that offers a range of digital services. Services like project management, web design and development, software development, and game application development. They also help people advertise their brands or products to over 40million consumers. Techline have a knack for helping independent app developers to put out their work to the public, helping them reach their set target audience.
They handle marketing for developers that do not have the platform to market their products.
Magic Carpet Studios
Magic Carpet Studios is an Animation, Illustration, and Game development studio headquartered in Lagos, Nigeria. They offer an excellent medium to capture the attention of their audience. Their slogan is "Making Magic out of the ordinary." They built and designed Naija Rush, which is available on both iOS and Android platforms. Naija Rush is an exciting endless runner game created ahead of Nigeria's 2019 elections. The game was designed to encourage citizen participation, awareness, and social consciousness in the most incredible way.
Asides from game development, this company has a knack for telling the African lifestyle with beautiful animations. They have several animated series and movies on their website available for streaming or downloads. They also designed Naijameter. Naijameter is a trivia-style mobile game that rates each player's level of 'Nigerianness.' The game was launched and showcased at the 2017 Social Media Week in Lagos, where it was widely received.
The company is founded by Ferdy Adimefe and Co-founded by Chekwube Okonkwo.
SimplyFun Ltd
SimplyFun was launched in 2004, and they started by developing board games for children. In 2008, after seeing the positive effect their games on children and their families included, they decided to launch a new line of educational games for families.
Right away, these games helped parents see a change in the lives of their children. Pre-schoolers laughed their way through stories they developed. Grade‑schoolers comprehended the fun of math. And kids with challenges thrived and shared their gifts through play.
This gaming company is invested in helping kids learn without removing the element of play. With this and their commitment to quality, they have won over 200 awards from leading organizations in the world of play, education, and parenting.
These are some of the top gaming development companies in Nigeria. The industry is fast-growing, and the influx of new-age technology into the hands of young adults and teenagers is helping to facilitate that growth. Nigeria is one of the best countries in the continent for gaming development, and there is still a lot of space for individuals and upstarts to make their mark in the sector.