The Story ⚡
Let's talk about the best upcoming PS5 games in 2022!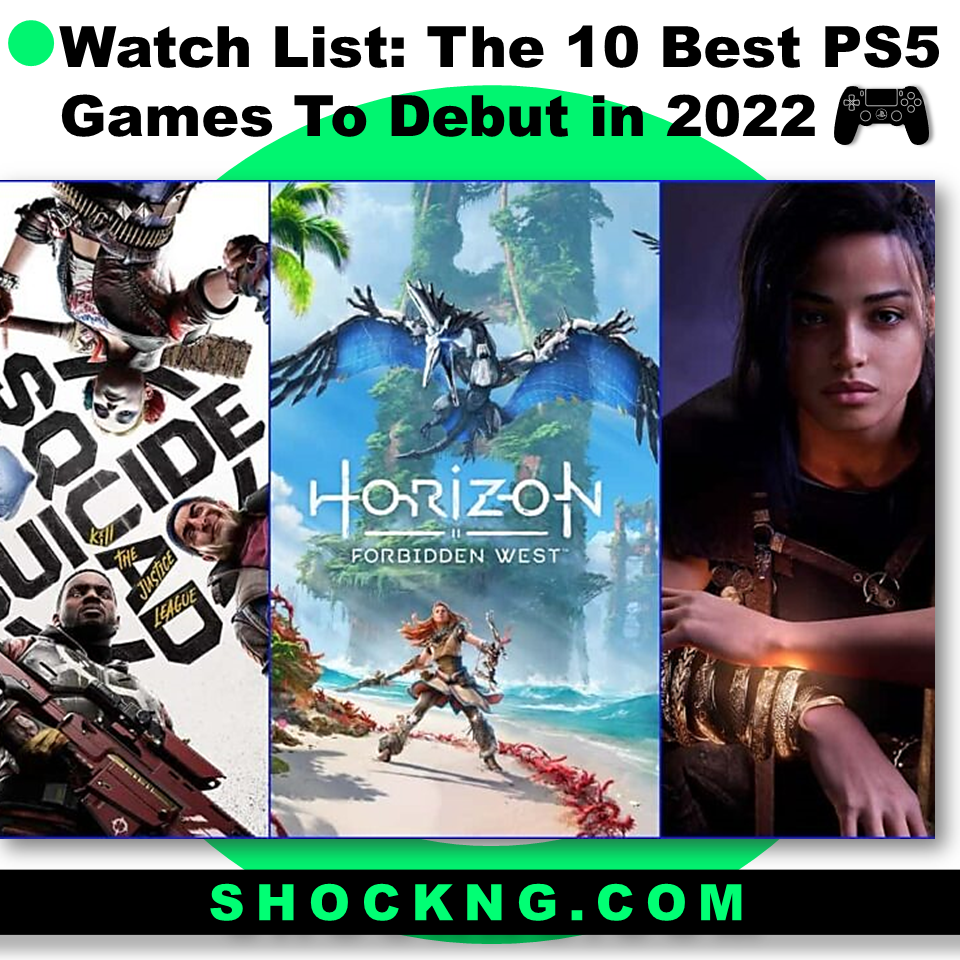 The Sony PlayStation 5 is a marvellous console, one of the most beautiful machines to spend your time gaming on. It's still a huge hardware upgrade compared to every other Sony console that came before.
In all honesty, the launch might have been a bit bland, but the coming year is looking spectacular for the PS5! 2022 is by far one of the most ambitious years for the publishers. They are releasing some of the most requested sequels, and some of their most ambitious new IPs to date!
List of 10 Best Upcoming PS5 Games in 2022
10. Hogwarts Legacy
Being developed by Avalanche Software, Hogwarts Legacy is an upcoming action-adventure role-playing game set within the Wizard World of Harry Potter. It's a game that we don't know much about, other than the fact that it will be set within Hogwarts. It features the entirety of school grounds as well as off-ground locations that surround it. You will design your character, pick your own house and embark on a journey. You also get to decide the fate of the world and characters around you!
Hogwarts Legacy Official Trailer
Hogwarts Legacy Release Date – Early 2022
9. Gotham Knights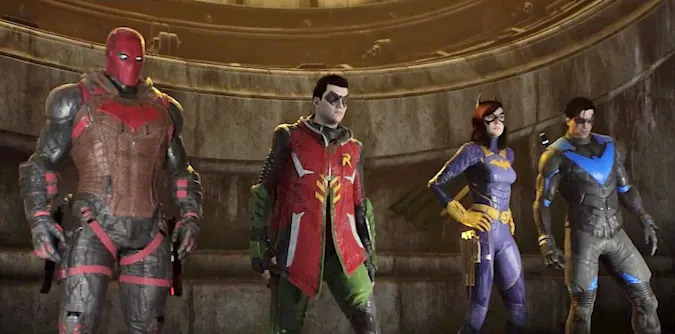 The sequel to the much-beloved Arkham franchise, developers WB Games Montreal is back with a hugely different spin-off to the Batman trilogy. This time around, they've got Nightwing, Robin, Batgirl, and Redhood as part of an ensemble cast of characters. You can also play in this open world, action-adventure, beat 'em up co-op game! Recently, they announced that it will only feature 2 player co-op. It's one of the most refined and unique-looking titles coming out of 2022! It'll be an experience playing the game on 60 FPS on the PlayStation 5.
Gotham Knights Official Trailer
Gotham Knights Release Date – late 2022
8. Dying Light 2
Techland's Dying Light 2 is by far their most ambitious project to date, and one of the most ambitious first-person games of all time. Dying Light 2 features an ever-evolving world, with your in-game decisions changing the way the world and the different factions operate. The game has a set storyline and a base campaign that you must follow, along with a huge emphasis on traversal and melee combat. This sequel is aiming to upgrade upon every single aspect of the original game. It implements brand-new RPG elements that will elevate the world even more! It's one of our most anticipated PS5 games in 2022!
Dying Light 2 Official Trailer
Dying Light 2 Release Date – 4th February 2022
7. A Plague Tale: Requiem
A Plague Tale Requiem is another sequel to an incredibly stylized, story-rich, linear action/adventure game. It seems to be the kind of game that builds upon its predecessor with added elements. Requiem continues the story in an enriching manner that will get gamers' interests peaked. It's the kind of narrative-driven game that you expect from a PlayStation 5 game, and that is what makes this one so unique! I can't wait to dig into this game, as it seems the combat here will be way more dominant than in the original!
A Plague Tale Requiem Official Trailer
A Plague Tale Requiem Release Date – Early 2022
6. Sifu
A pure, full-bred martial arts gaming fully focused on giving us the authentic experience of a martial arts legend. Sifu is one of the most unique titles on this list. It has large levels that aim at giving players different locations to beat the crap out of their enemies. It's a game that focuses on martial arts and learning from your experience in the game. Every time your character dies, they grow a year older. This aspect makes the game all the riskier to play, as it will be the defining factor in your journey. It's the kind of game you don't often see, but an incredibly stylized, visually pleasing, and mechanically challenging experience nonetheless!
Sifu Official Trailer
Sifu Release Date – 22nd February 2022
5. Forspoken
Square Enix is back with another banger, this time in the form of Forspoken. A traversal-based action-adventure game where you will constantly be moving, dashing, and jumping around while attacking your enemies with some hard-hitting spells! Forspoken seems to have some of the most refined movements from games. Some of which are Titanfall and was integrated into a third-person format, with some amazing action and world designs. It's going high onto my list of the best upcoming PS5 games 2022, that's for sure!
Forspoken Official Trailer
Forspoken Release Date – 25th May 2022
4. Elden Ring
Elden Ring is the return of developer FromSoftware back to their roots of hardcore challenges and bulky movement. It gives you a world that will keep on pushing you to your maximum temperament. However, Elden Ring is so different in its design. The combat might be the same as Dark Souls. It just comes with the addition of a jump button and some improved focus on Spellcasting and Weapon Arts. It's an open-world setting with a huge emphasis on exploration. It comes with massive difference in movement due to the jump button and mount option. It's a unique take on the Souls genre. It seems as though it will be one of the best upcoming PS5 games in 2022!
Elden Ring Official Trailer
Elden Ring Release Date – 25th February 2022
3. Ghostwire Tokyo
Ghostwire Tokyo will be the very last PlayStation 5 launch exclusive game from publisher Bethesda Softworks. This game will be a huge moment in PS5 history. Microsoft's acquisition of Zenimax makes them the owner of all Bethesda games moving forward. Ghostwire Tokyo seems to be an action-driven, supernatural horror game set in a cyberpunk version of Tokyo, Japan. It's a weird game, that doesn't show much of what it's about, but it is something we're very excited to see!
Ghostwire Tokyo Official Trailer
Ghostwire Tokyo Release Date – Early 2022
2. Horizon Forbidden West
In the much-awaited sequel to Horizon Zero Dawn, players will once again dive into the world of Horizon in Aloy's shoes. This time around though, the machines are bigger, the lands are more treacherous than ever and the human factions have grown way more aggressive. However, Aloy has more weapons and tools than ever in her arsenal. We might also see underwater exploration which might be one of the coolest additions to the game. Horizon Forbidden West is the first true PlayStation 5 exclusive to come out in 2022. This is one of the most anticipated PS5 games of the coming year.
Horizon Forbidden West Official Trailer
Horizon Forbidden West Release Date – 18th February 2022
1. God of War: Ragnarök
God of War Ragnarök, what can I say that hasn't already been said? The game seems to be a massive upgrade to the original God of War 2018. It came as a soft reboot to Kratos' journey and the entirety of the God of War franchise. This game is a culmination of many years' worth of anticipation and development of mechanics. God of War Ragnarök picks up instantly after the events of God of War 2018. It was where Kratos and his son Atreus were visited by none other than Thor. The game sees the pair go out on a journey across the 9 realms. Comprising Gods, men, and monsters as they search for Tir, the old God of War in the lands of the Norse mythologies. Along the journey, they will once again meet iconic characters from the Norse legends. Some of which are Freyr, Thor, Angrboda, Tir, and perhaps some unknown guest appearances that we'll be waiting with anticipation for! Safe to assume, God of War Ragnarök is by far the most anticipated PS5 game coming out in 2022!
God of War Ragnarök Official Trailer
God of War (Ragnarök) Release Date – 2022
CONCLUSION
That's Shock's list of the best upcoming ps5 games in 2022 for the Sony PlayStation 5 console.
The launch for the PS5 was a bit of a bumpy ride, with not many exclusives being developed nor released. However, the number of trailers and hype they had for some games is coming to fruition.
It seems that both the third party and first-party developers have finally kicked things into gear. Some amazing games are coming out very soon and I hope we all are ready!
Thank you for reading
For Nerds, Shockng.com covers the latest news and releases from the exciting world of gaming.
Let's be Friends on Instagram @ShockNG