The Story⚡
2020 has been an eventful year here at the Nigerian Box office. From Movie reveals, the Covid 19 disrupt, record smashers and of course movies that that were sadly postponed.
Here is a timeline of how it all happened.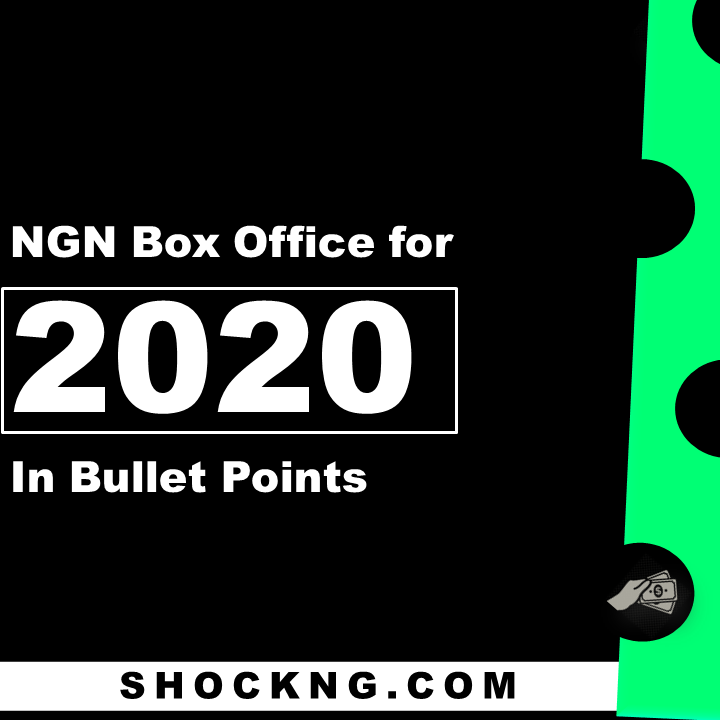 Jan 11th – NFVCB stops sugar rush from showing in cinemas
Jan 24th – Sugar Rush is back and hits N211 million.
Jan 24th – legend of Inkpi opened N7.4 Million.
Feb 2nd – Bad boys 3 hit N107 million.
Feb 2nd – Merry men 2 hit N230 million.
Feb 9th – Birds of Prey nets N 15.66 million.
Feb 19th – DOD title reveals cast and time travel premise.
Feb 19th – Kambili announced for June debut
Feb 27th – 1st coronavirus case found in Nigeria.
Feb 28th – Who's the boss opens N10.50 Million.
March 8th – invincible man hits N6.5 million opening
March 8th – The photograph hits N 4.1 million opening
March 17th – Namaste Wahala title Postponed away from April.
March 19th – My spy crushes N17.66 million in 7 days
March 26th – Vin Diesel's Bloodshot scores N15.74 opening weekend
March 26th – Unroyal sips N1.60 in 7 day run.
March 30th – Nationwide Lockdown.
May 6th – La Femme Anjola reveals new teaser
August 11th – Lockdown Lifted
Sept 11th – Cinemas gets green light to re-open
Sep 13th – Box office nets horrendous N6.9 Million
Sept 20th – Lagos allows cinema operators to re-open
Sept 27th – Tenet fails at the box office. Domestic and worldwide
Oct 1st – First New Nollywood movie debuts – Toyin Abrahams Fate of Alakada
Oct 4th – Fate of Alakada hits N17.39 Million
Nov 13th – Rattlesnake TAS scores double digit opener , opens N13 Million
Dec 4th – First Nollywood Clash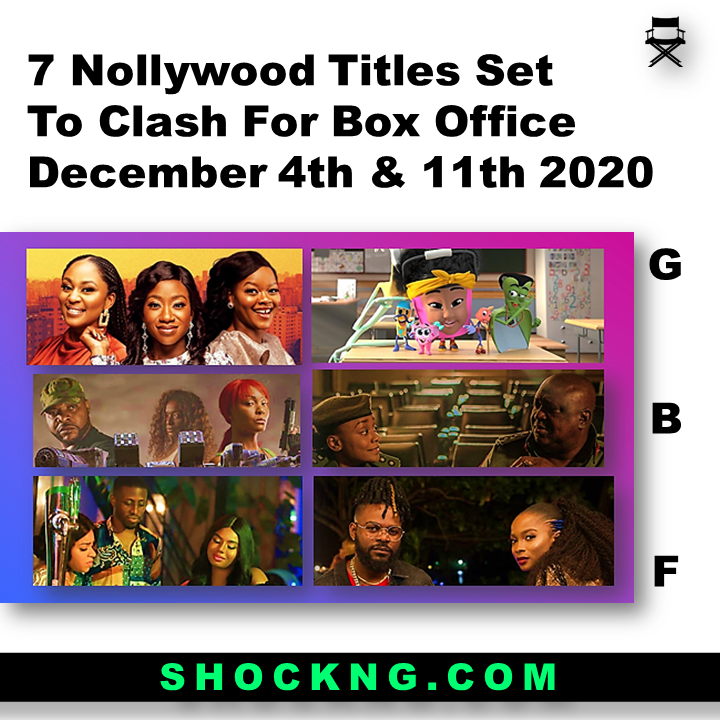 Dec 4th – HBO Max reveals same day debut date for 2021 warner movies.
Dec 11th – 5 Nollywood movies clash opening weekend
Dec 11th – First Nigerian Animation makes a cinema run.
Dec 13th – Quams's Money scores double digit opener, Nets N13 Million
Dec 16th – Wonder Woman 1984 opens N32 million
Dec 25th – Omo Ghetto The saga sold out on Christmas Day
Dec 27th – Omo Ghetto The saga dominates end of the year B.O with N124 Million opener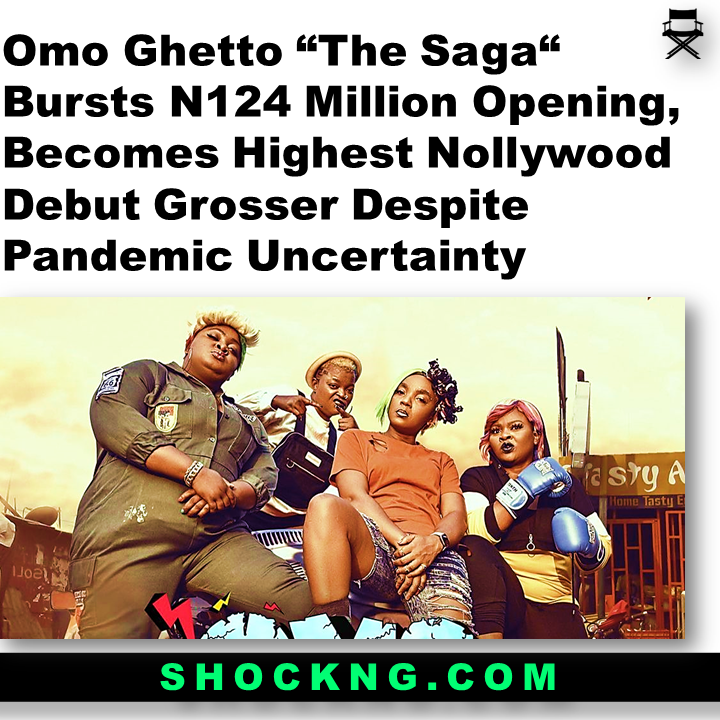 and the finale: NGN Box Office rounds off with a N158 Million Theatrical weekend Cume – Record High pre and post lockdown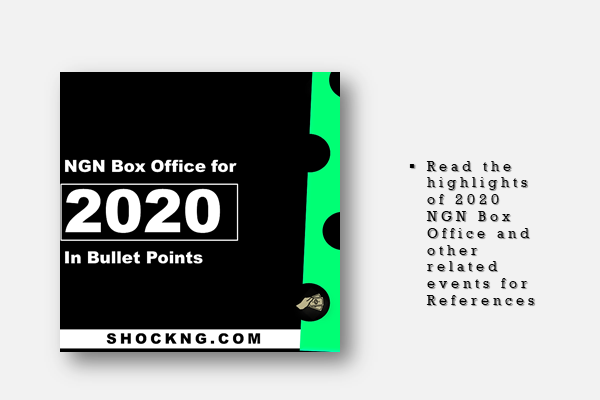 Thank you for reading
Shockng.com Covers the Business of Film and the Biggest movies that screen in Sub Saharan Africa.
Let's be Friends on Twitter @Shock NG