The Story⚡
On Jan 1st 2021, Day of Destiny movie co-directed by Akay Mason and Abosi Ogba will hit the big screens here in Nigeria.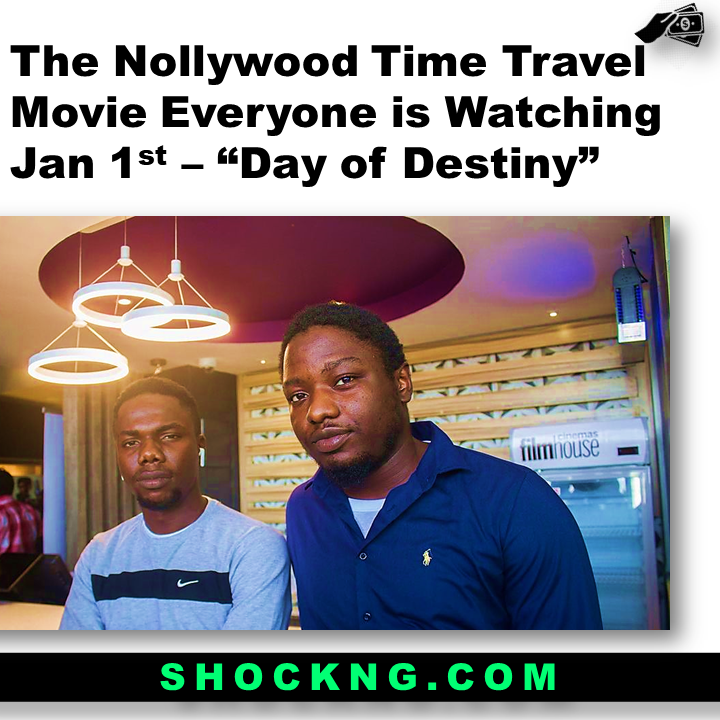 Tell Me More?
The feature dubbed as "DOD" is a thrilling adventure of Chidi and Rotimi, teenagers who get a magical chance to travel back in time and change their broke parents' past.
Originally set to debut in July but rescheduled due to the global pandemic, the film now begins its theatrical exhibition from the new year – Jan 1st 2021.
Who is in it?
Toyin Abraham, Jide Kosoko, Blossom Chukwujekwu, Broda Shaggi, Ireti Doyle, Olumide Oworu, Denola Grey, Inidima Okojie, Deyemi Okolawon, Norbert Young, Gbemi Akinlade, Og.Tega
Wait..did you say Nollywood Time Travel??
Yes. We know its weird saying those two words in the same sentence but two young directors – akay mason and abosi hunter have made this family adventure film that sees characters in a Nigerian setting time travel to the year 2000 to reverse the financial condition of their biological parents.
Will they succeed without any dooming consequences is what you will find out if you screen the film on January 1st.
Anthill studios
Based in Lagos Nigeria, Anthill studios founded by Niyi Akinmolayan is on of the well known production company involved in big and exciting projects.
October last year, the studio took a ride to the box office with Elevator baby which was critically received and made a good commercial run at the big screens.
The director Akay Mason now teams up with Abosi Ogba to write and co-direct the studios sophomore feature which has been on the buzz since its announcement early this year.
One particular thing to note is how the studio works with young talent and gives them opportunities to create work that can be commercially viable.
All of this is possible with the founder Niyi Akinmolayan who has been navigating the paths of being a content entrepreneur for over 10 years and hence serves gratuitously as a much needed financier, guide and hypeman for this projects.
What's the biggest Misconception about Time travel?
We asked the co-directors this question.
Abosi Ogba : The biggest misconception about time travel is that there is no rigid rule to it.
This is because alot of people forget that time travel is fiction. so no one has ever time travelled before or if anyone has, there is really no prove.
it has not been done yet, so no one can categorically say this is exactly how time travelling has to happen.
so i feels that's the misconception, we all think time travel has to follow the set of rules but there are really no rules. the concept itself doesn't exist in reality.
Akay Mason: Most people think there has to be a scientific mumbo jumbo to explain this phenomenon. No there is none -It is just magic fiction which is juju over here.
This is something our domestic audience hasn't seen before and we did that in DOD.
Also, time travel tech hasn't been here yet, but i believe it could happen soon.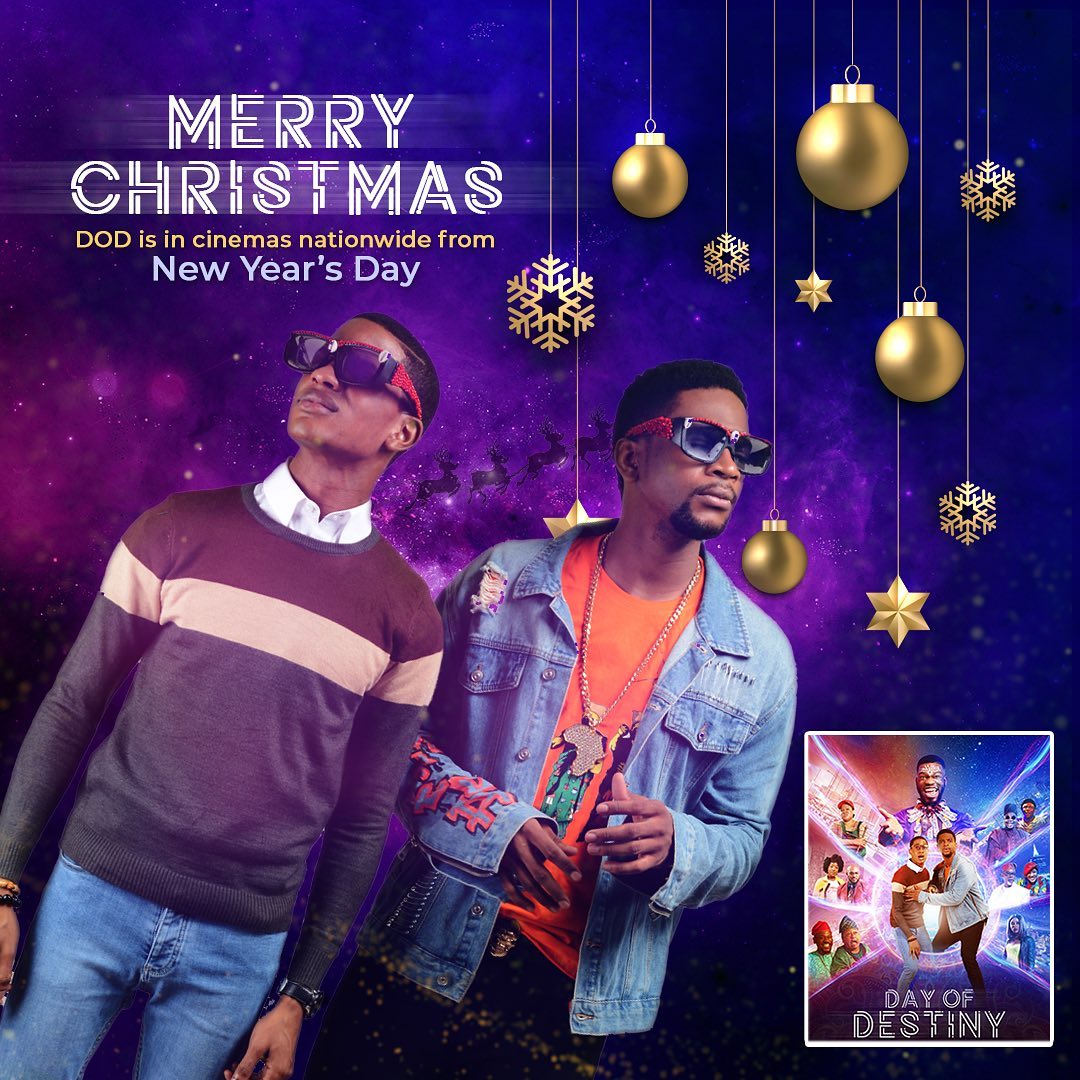 In Summary
Day of Destiny is the first film of the year and we hear its premise is good enough to ginger your 2021.
so yea. Get your local cinema listings and see it.
2021 begins🎉
Thank you for reading
Shockng.com Covers the Business of Film and the Biggest movies that screen in Sub Saharan Africa.
Let's be Friends on Twitter @Shock NG