The Game Developer community in Nigeria very much exists but is still quite small.
We got the chance to speak with Edu Shola who is a 30-year-old grad student of Lagos State University and one of the very few game developers who consistently publish Nigerian games.
Edu Shola has since 2014 created and built over 15 games all available to play on the app stores and in this piece, you get to read his journey as a game dev in Nigeria, his future plans for his gaming company and what he thinks needs to happen for indigenous Game Devs like him to be more profitable.
Let's Get Into It
Introduce yourself and tell us a little bit about your background?
Hi, my name is Edu Shola, a Yoruba boy from Nigeria. I grew up drawing a lot as a child. Drawing a lot of stick man characters was my thing, that's why a lot of my games are Stickman characters.
As a child I did not really have my own video games, so i go to video game centers in my area, stand behind the crowd and then watch people play.
So yea, watching cartoons, games and art stuff influenced me to become a 3d artist, graphics designer and it has shaped me into who i am today.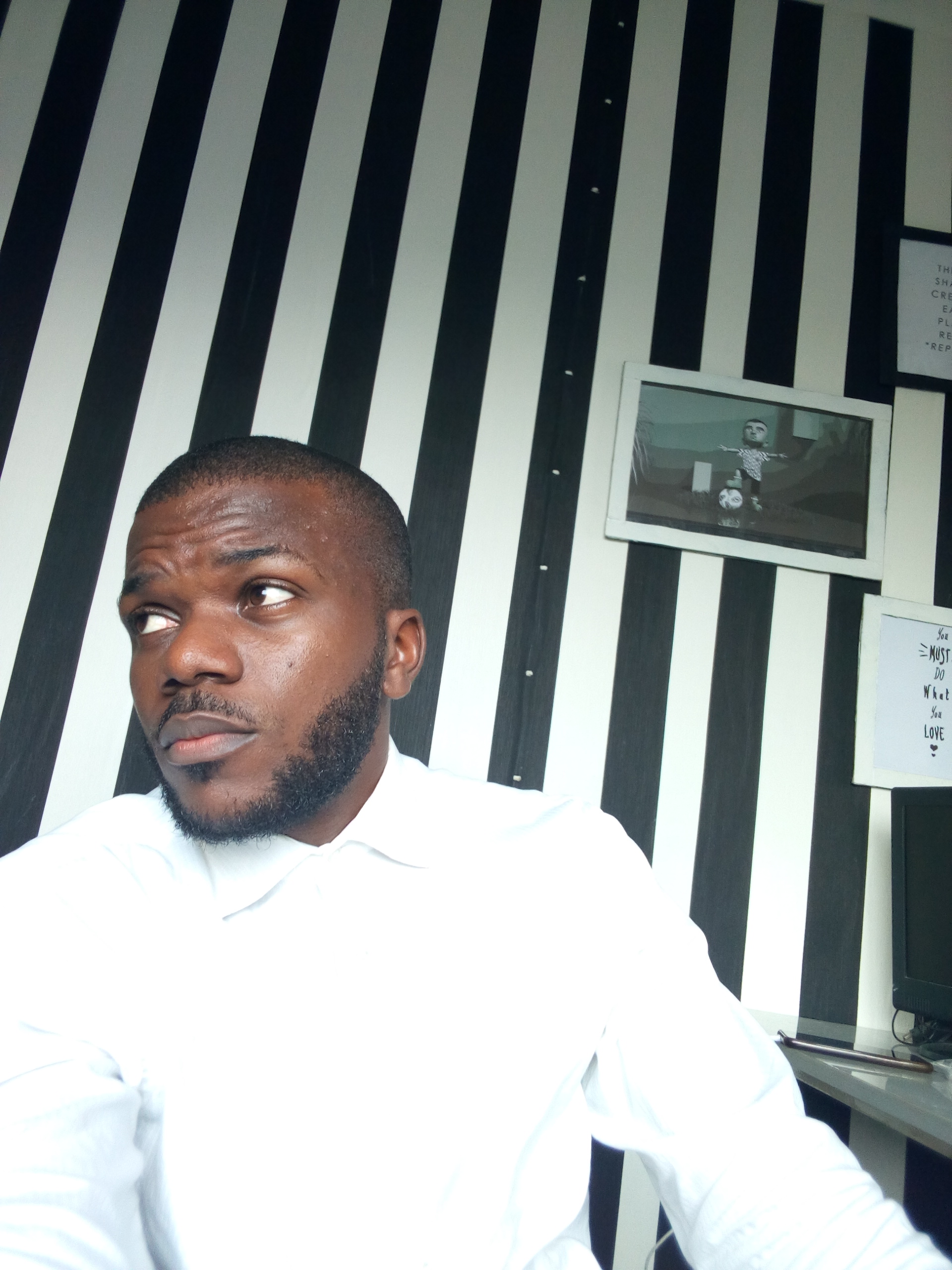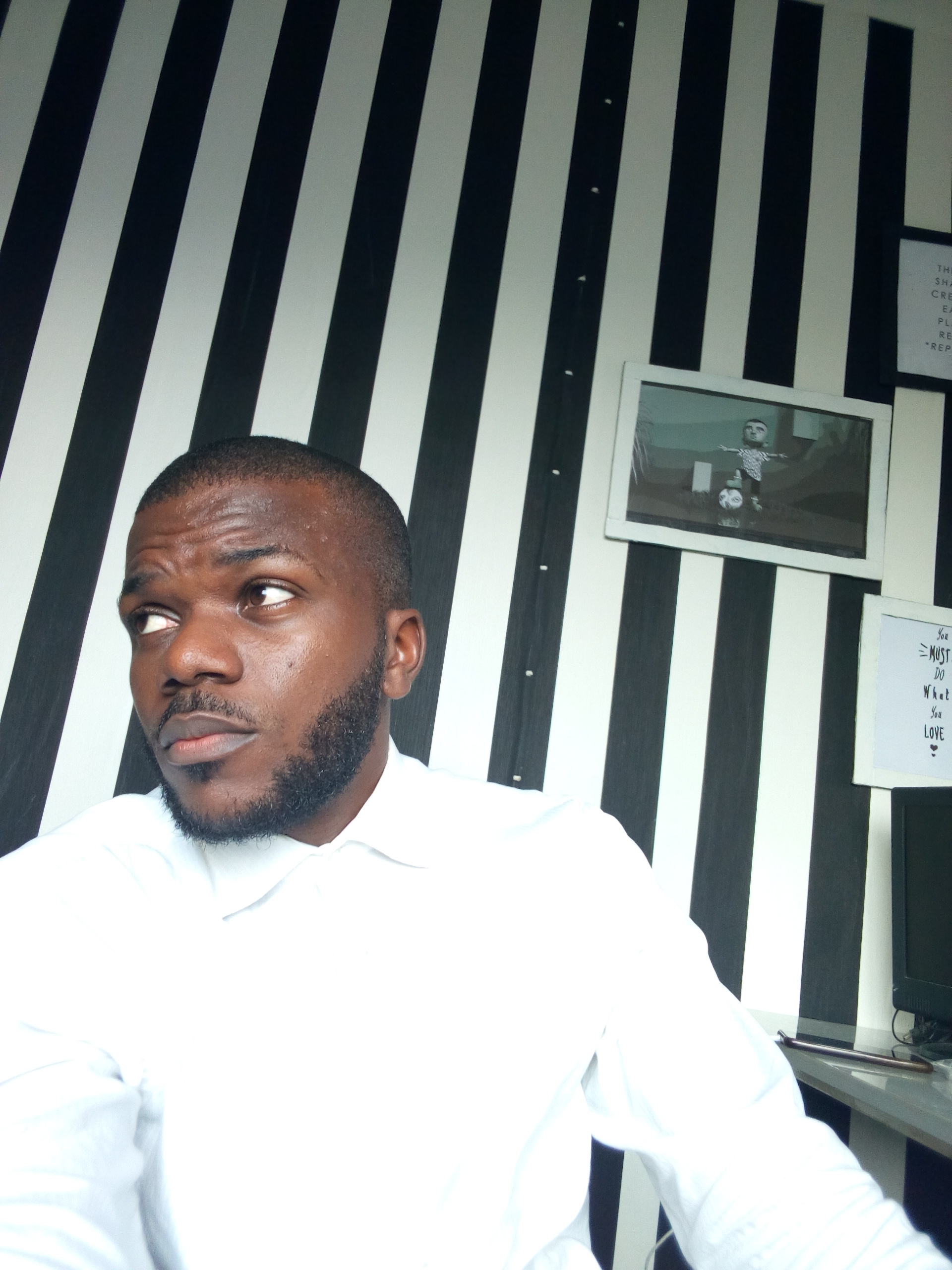 Tell me the first game that you ever Built??
The first game I built in 2014 was called app rush, it's a simple game about apps, viruses and the internet.
What I was trying to do was to raise people's consciousness about how viruses can be contacted by being on the internet. Individuals felt this wasn't possible which is very false.
This is the notion i wanted to change back then.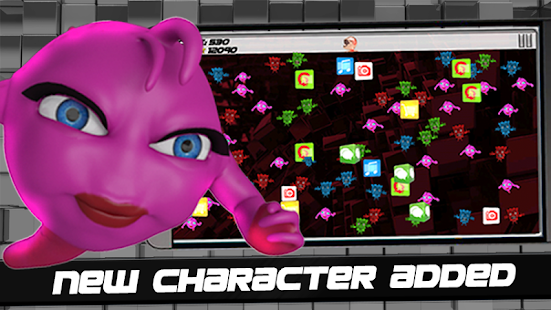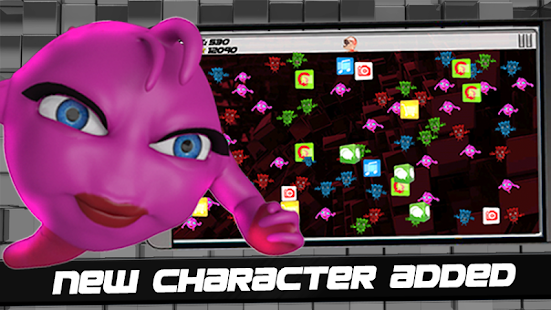 The game is quite simple with an open space that represents the internet with different apps flying around.
There are music apps, messaging apps, social media apps, and picture apps. Now as the player is tapping these apps to increase their scores, virus app are also popping up on the screens wanting to be tapped. If the user is not careful he/she may end up tapping the virus app and this leads to losing of the game.
Back then, with Game maker studio, photoshop, 3DX MAX and a little bit of after-effects was used to bring the game to life
How do you plan when building your game apps?
Usually, before starting out to make any game app after thinking of the game idea or maybe the story. I write it down, sketch the game characters and then use whatever written down to create a game design document which is called a GDD.
This guides me in making the first version of the game before updates are being added. When done developing, I create a promotion trailer for people to see what they want to play before downloading the game
Do you do this all alone?
Yes, i do like 90% of the whole thing but sometimes go online to get assets or source codes.
Whenever i realize my input is dropping or maybe i am not up to the task i go-ahead to find help.
For the Chike Moblie game, i called a friend of mine Faguire Adewuyi to design the first Danfo Jetpack after which i completed the remaining six myself. For some coding effort, Danilo Trajkovic helped out. While for app rush the virus was designed by my friend Ali Akdogan.
I gave him a sketch of my idea to create a 3D model for the game, he worked out something and from there i rigged and texturized the model by myself.
So yea, I try to bring people to help sometimes because I believe in teamwork. But before i do that, i start the project all by myself and get it to a certain level.
In my recent games, I have been able to bring a lot of people around me so as to work together which makes it easier and faster for the game app to be created.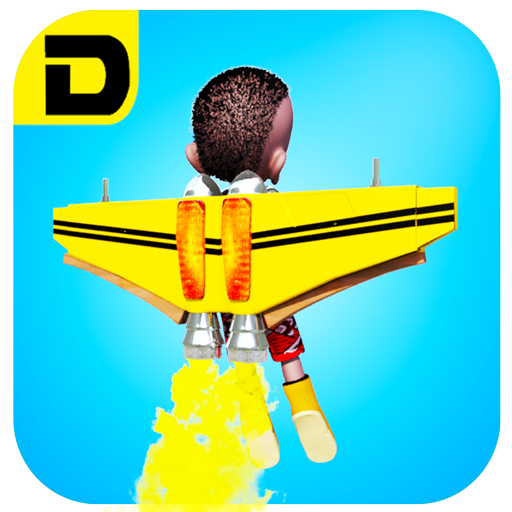 Your New Game Chike: Sky Raider, tell me about it and how long it took you to build ?
The Moblie game is about a character named Chike​, who needs to fly around Lagos to collect mysterious gold research chips for an investor (Mr. Afo) in exchange for funds to complete his solar power project for his community.
In the exciting endless flight game, you have to:
+ DODGE the oncoming traps set by Lara "The Hater"
+ Play "Try Your Luck" mini-game to get more gold
+ Unlock cooler looking jet flyer invented by Chike himself, yea, seriously that part is true, he is a boy genius remember?
+ Challenge your friends on global leaderboards
+ Share your high scores on your favorite social media
For how long to build? The game took me a year and a half because i was doing other client projects in between, Asides from being a Game Dev i render other services such as graphic design, motion graphics etc.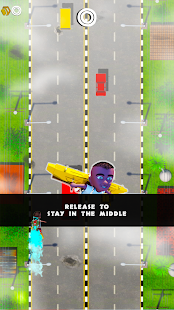 Do you think there is an appeal for Nigerian games built by Nigerians?
Yes. There is an appeal to games generally but most Nigerians want to play a game that is popular already in which most Nigerian games are not. The game developers that put out games lack in marketing prowess (myself included) hence we have a no major outreach.
If influencers can pick it up and tell their fans to play the game, then this would definitely have an impact on it's appeal and hence the number of users. But right now it's more of, you publish your game and it all disappears.
No one really goes out to search for Nigerian built games. It's not like the movies (Nollywood) or music industry (Afrobeats) where people specifically go out to look out for that type of content.
The game industry is far from that. At this point, we market within our networks and use word of mouth.
Where exactly does the game developer community stand?
Currently, I can say we have a community because sometimes we usually have met ups where we all come together especially the Unity meetups but I think that's the only space we connect physically. We are really at the infant stage.
Are there gaming companies in Nigeria?
Yes, I can mention a couple of game dev companies i know such as
Maliyo Games
Blackring – made Gamba and the Throne of gods
Chop up
Gamsole
Vector games
Imaginarium
we have also independent guys that are not attached to any studios. They publish their games on their own some names are Tade Ajiboye, Raymond Tukpe, Seye Aboderin, Uche Okiya Gbosaman and Lukmon Agboola. etc those are the few guys i know of.
Have you made money from your game apps?
Yes I have made some money from my game apps, especially through in-game ads. when people play our games with internet connection i make money from it by the ad they show them.
Although there are other ways like in-app purchases, brand deals, sponsored content but currently I only make money from in-game ads.
When ads show anytime you are playing the game(impressions) and it's being clicked on (clicks) money is being made.
Now what I make is currently is low due to the traction that i have. The more people that download my game and see the ads, the more money I make. And that's limited because of the fact that a lot of people do not even know my games exist.
Asides that, Nigeria has a low ad rate, hence if i have a lot of domestic users there is not much that will come in but notwithstanding it's still something.
What's your plan for being a game dev? Or is it just a momentary thing?
Being able to entertain people and create experiences that are mostly unforgettable gives me joy and at the end of the day knowing that I can monetize and make a career from it is just a plus. So No it's not a momentary thing.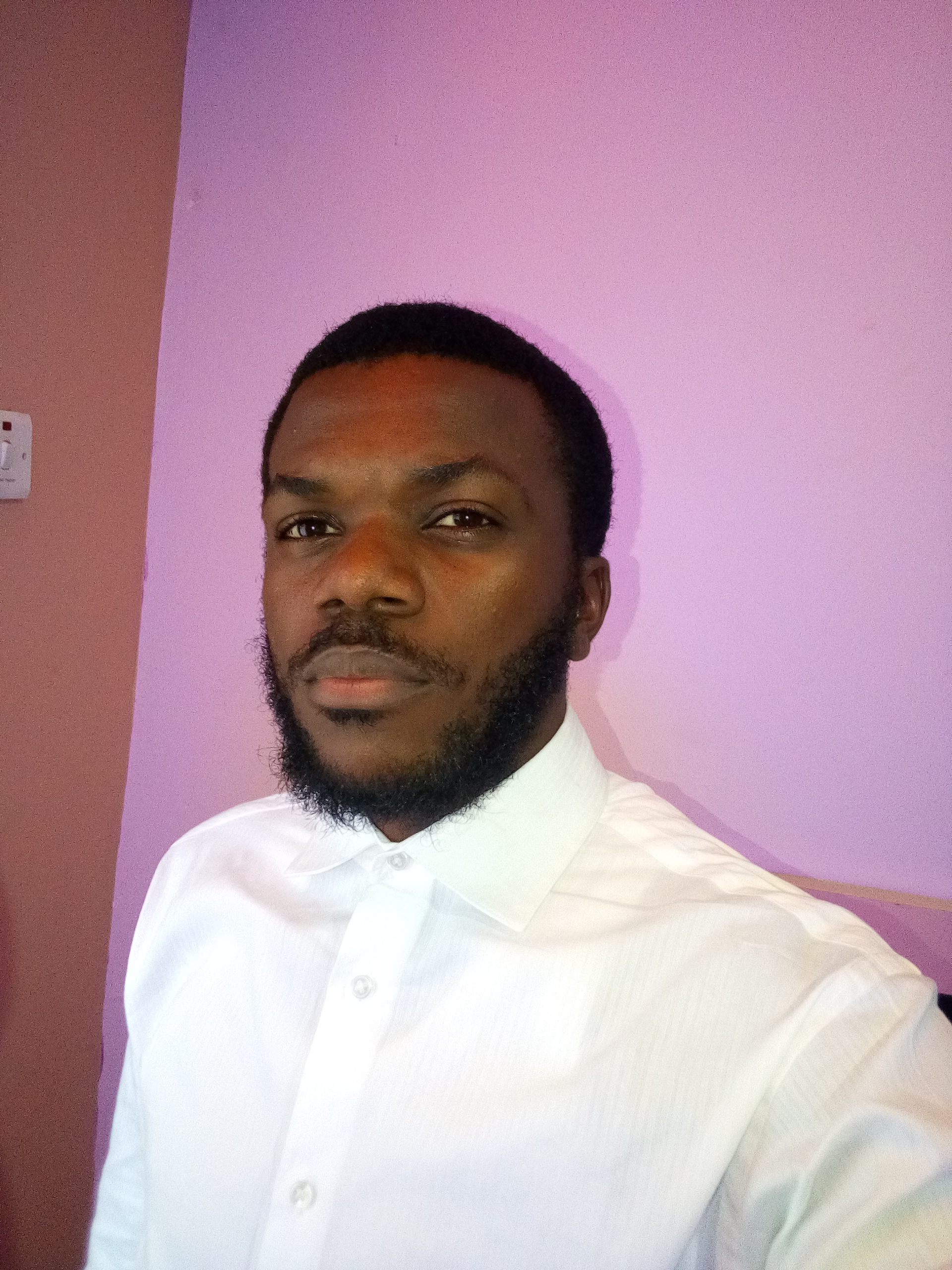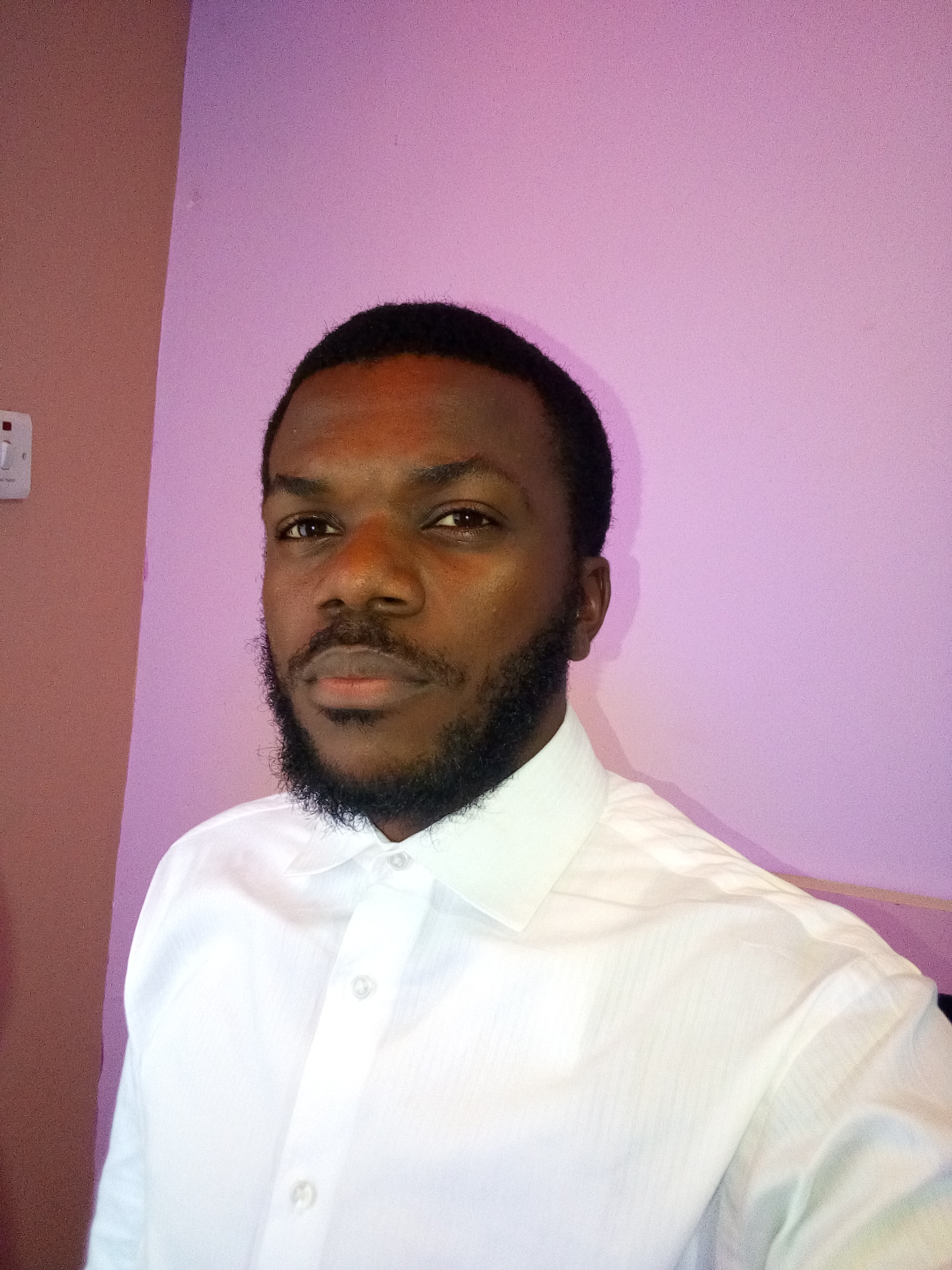 How many games have you created so far and which is your favorite?
So far, I have made over 15 games but my fave is Stickman Fight: Dark adventures. The main reason why I like this game is that it is not straight forward. It has pillars that makes it more interesting and in-depth for players.
The game is very unpredictable as the story mode is non linear and I felt that while playing the game which made me really happy as it was something i set out to originally achieve.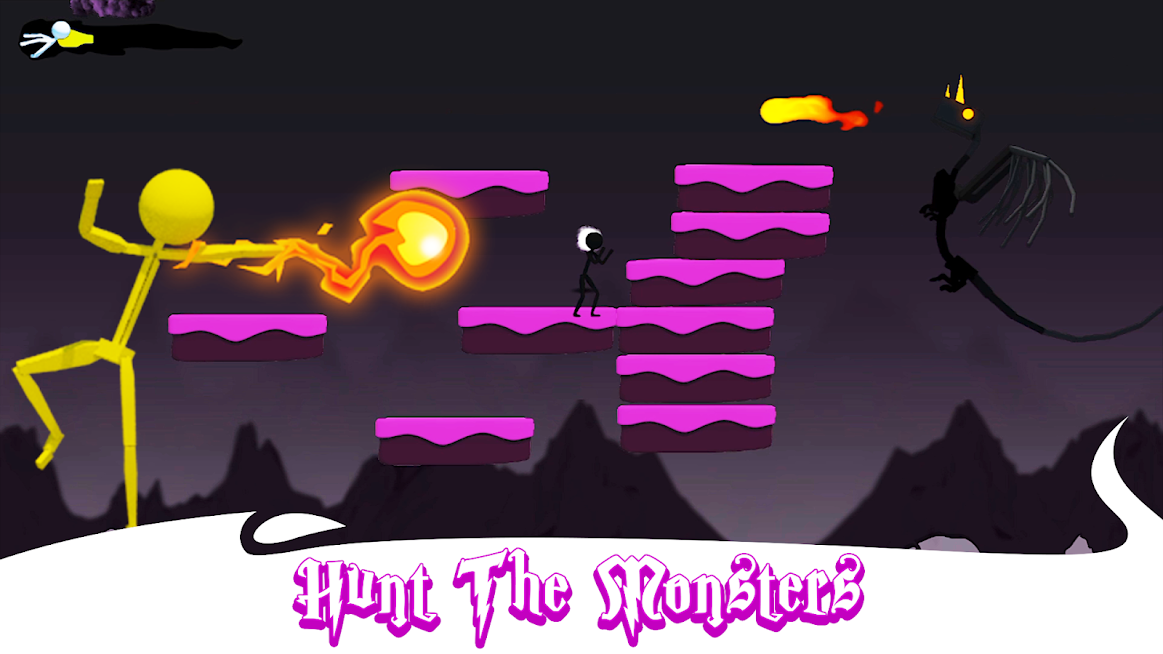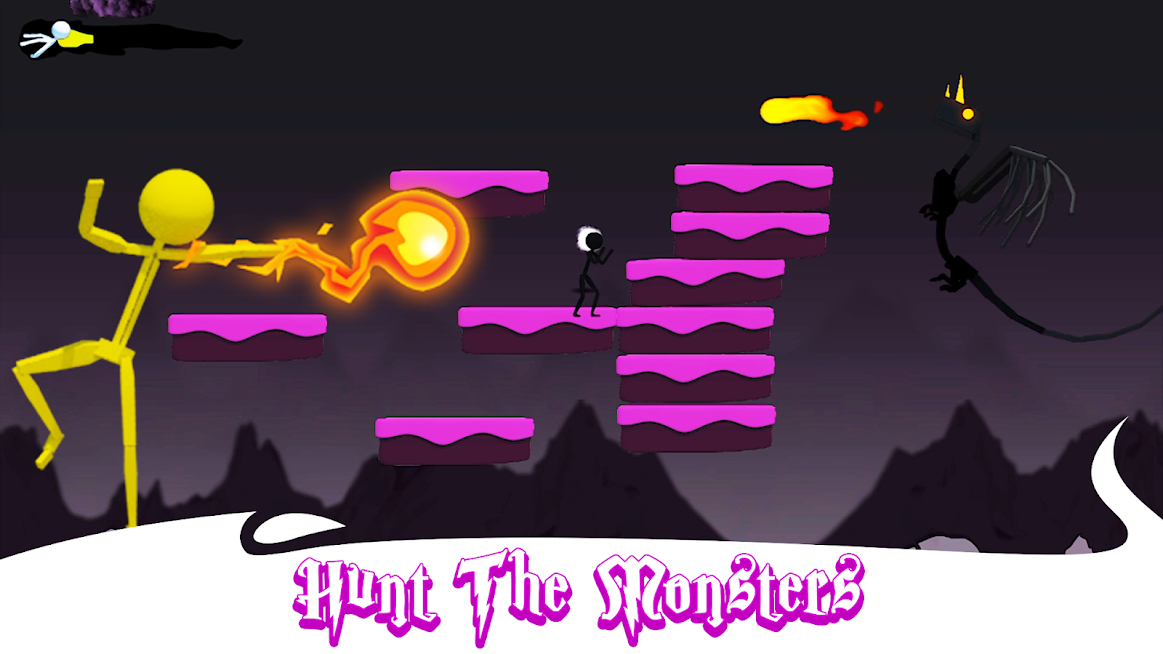 Do you have any game studios you look up to?
The number one game makers i look up to are Playgendary makers of "Bow master". Also the creators of angry birds that's Rovio Entertainment.
This guy's put in a lot of creative effort to make these games and it's really nice.
Is this your full-time hustle?
I am unemployed. But I run my own animation, design, and game development company. We render services and create our own products. I work from home too.
*How does that work, you don't have an office?
I don't like the idea of moving from one place to another because of work. I like transitions to be very seamless. So, therefore, I got an apartment and converted the sitting room to a mini office space. It is very awesome and I flow with my work quite easily.
*Hmm good stuff – My Final question.
What's the one thing that needs to happen for guys like you who publish Nigerian games to be more profitable?
I think we just need conscious support. Nigerians need to support our games intentionally by downloading them and spreading the word to their friends and families. This by itself will increase our rankings on the app stores and give us more visibility.
Download and play Nigerian games. That's all we ask.
Read Our Quick Review Of the Mobile Game App Chike: Sky Raider
The mobile game available for both android and iOS users is a 25 MB file size download with no logins or internet connection to play afterward. The game starts with a little comic story of why the character Chike needs money, from there users are asked to play as Chike in a runway.
Asides from the fact that users complained the game was quite hard to play with no easy or hard modes to change, they all gave a more than average impression. one female user aged 24 said the gameplay was nice and she liked the fact that the character spoke slangs in a Nigerian dialect as she would.
Another young male user under 17 said the game had a Nigerian vibe which was very rare for him as all his mobile games did not have that. he also complained that the game had no levels with his 5oth try still getting him less than 15o coins.
The game has a Google Play Store Rating of 4.8/5. Click HERE to Download Now!
Thank you for reading this post. Are you a Game Dev in Nigeria? Email us your cool Mobile game to [email protected] for a feature.