Elevator baby Movie by first time Box Office Director Akhigbe Ilozobhie has debut on the big screens with decent weekend earnings of 4.5 million Naira.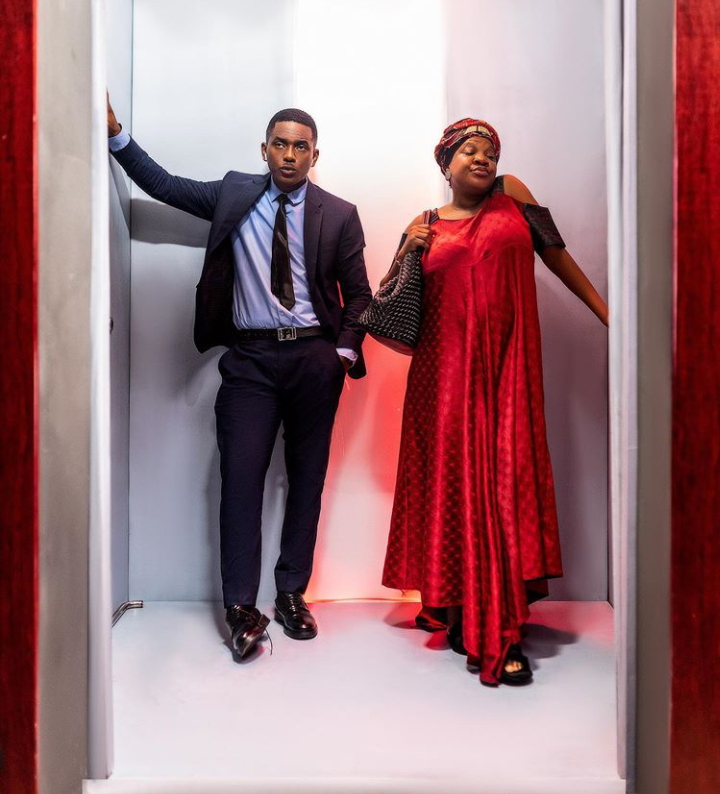 The movie released last week tells the story of Dare (Timini Egbuson), a privileged young man with a fiery temper, who got stuck in a faulty elevator with a semi-literate pregnant woman in labor (Toyin Abraham).
Dare is left with no choice but to try and save both mother and child. This experience brings him face to face with his inner demons.
Click Here To Read About The Young Director of Elevator Baby!
Elevator Baby is distributed by Film one and has earned the top spot last weekend (October 11th – 13th) for Nigerian films showing at the cinemas.
According to the CEAN website the movie has a box office earnings of N4,561,400 which counts for just it's weekend debut.
Taking second place in the Nigerian films category is The Enemy I know Movie directed by Ozoemena Nwakile.
The movie flew under our radar last week and emerge with a decent weekend earnings of N4, 268,770
The plot follows, Billionaire Anthony Adewale who dies under suspicious circumstance, every member of his family scramble for his wealth!
But Who is the Enemy within?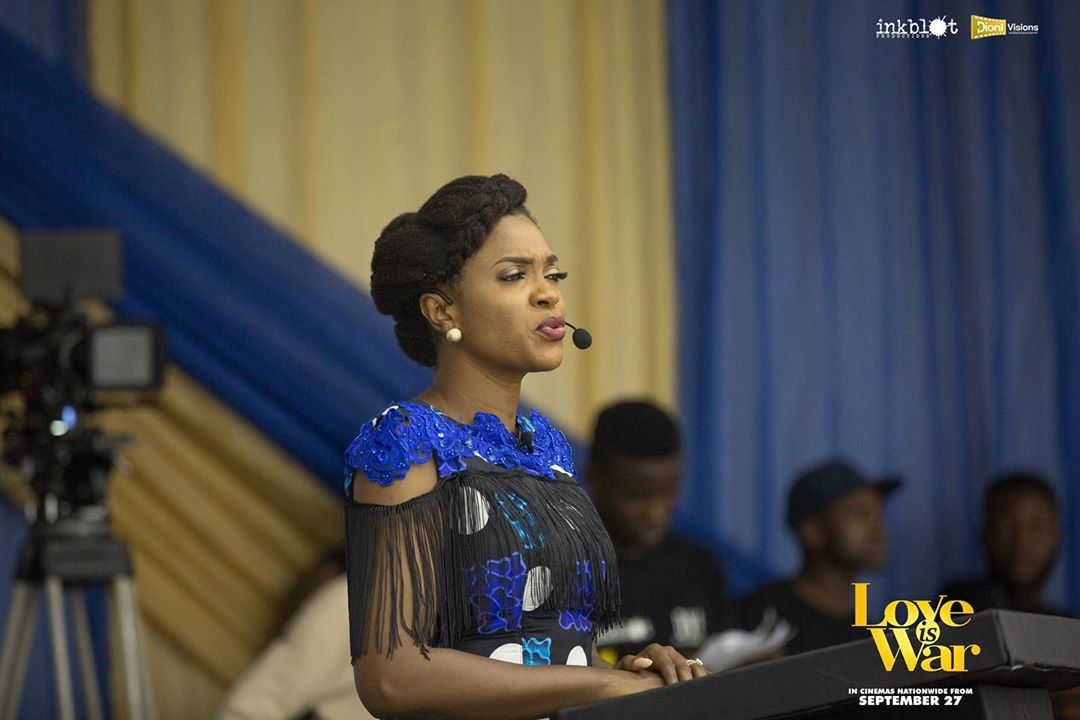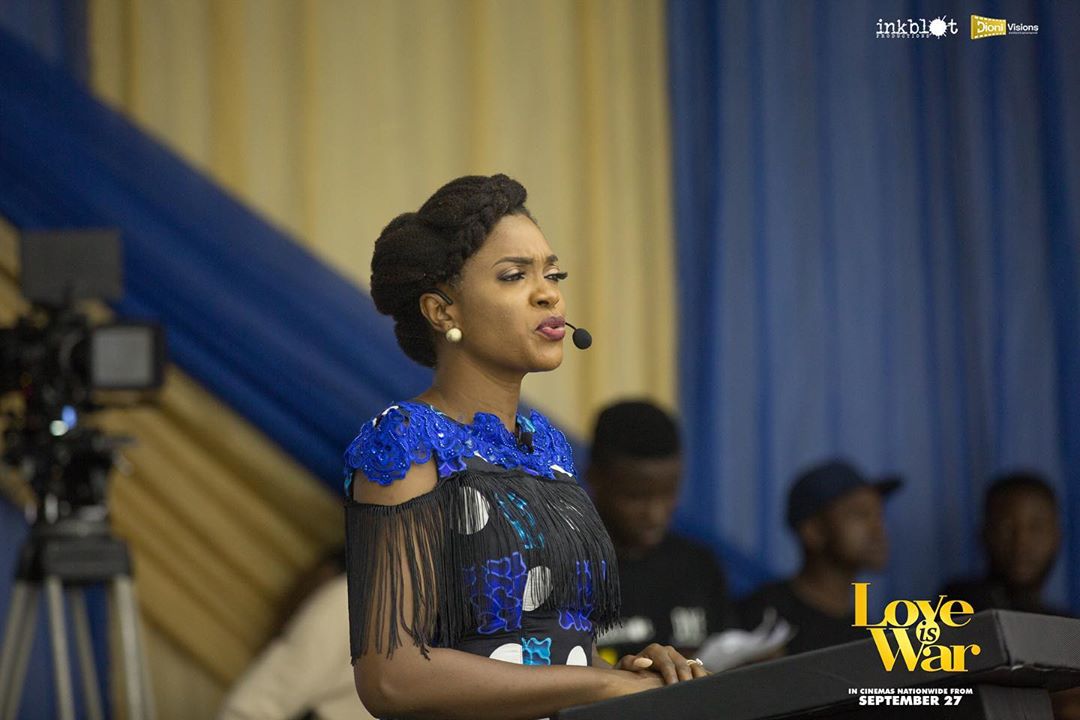 Omoni Oboli's Love is War at the third spot earned N2, 627,074 and as at the writing of this post has a total gross score of over 25 million naira.
Love is war in it's third week at the cinemas while the above first two Nigerian movies are just starting out in their first week.
In a general overview Nollywood films earned the 3, 4 and 5th spot at the box office.
Will Smith's Gemini man takes the first spot with huge earning figures of N19 Million followed by Joaquin Phoenix's Joker who takes the number two spot with N12,919,000 with total figures of 45 Million Naira.
Here the Top 5 Weekend Box Office Earners
1. Gemini Man – N19 million
2. Joker Movie – N12 Million
3. Elevator Baby – N4.56 Million
4. The Enemy I know – N4.26 Million
5. Love is War – N2.6 Million
Elevator baby has so far received decent reviews from cinema audiences and one thing we would like to point out is the fact that the movie has been able to attract it's intended mixture of audiences which comes from it's two star cast. Toyin Abraham and Timini Egubson.
One has a heavy followership of Yoruba speaking audiences while the other has atracts more of a Urban Millennial Fan base.
This strategic casting might just responsible for the commercial success of this film.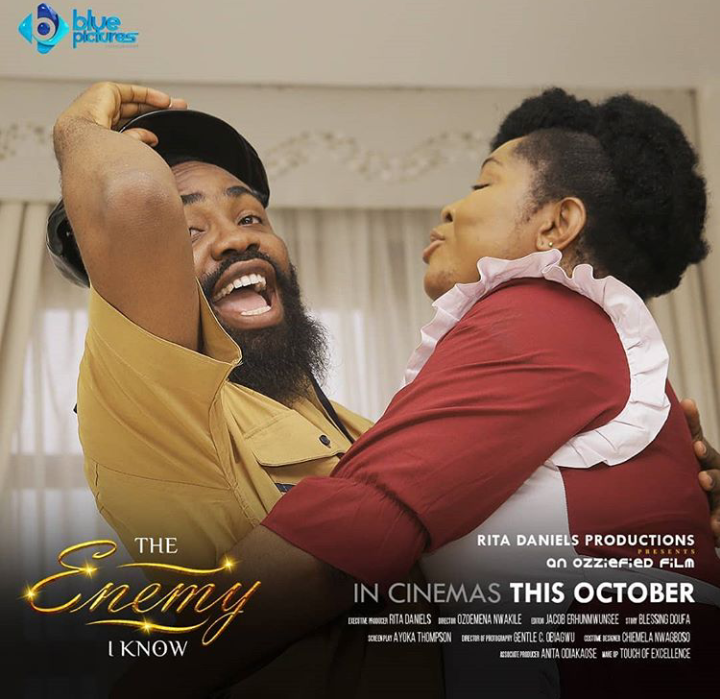 Moving on, The Enemy I know Movie which we barely heard of, scored an impressive 4 Million Naira weekend opening.
The movie utilizes the well-known Nollywood formula of casting movie veterans, celebrities, instagram influencers and even this time making use of Naira Marley (music artist) to feature in the film – all in a bid to get the "Marlians" interested.
From what we gathered, the movie was executive produced by Rita Daniels, who featured in the movie with her daughter Regina Daniels, Sola Sobowale, Desmond Elliot, Broda Shaggi, Woli Arole, Ken Erics, Bolanle Ninalowo, Tana Adelana. The Movie is distributed by blue pictures and screened in 42 locations across the country.
Love is war has been hit with low sales due to new movies that arrived this new week such movies include Joker and Gemini man. This in turn has slowed down box office earnings for the film as it was only able to gather less than a 3 million sum in its second week of screenings. Total figures now stand at 25 Million Naira
Wrapping this analysis up we are very curious to see how much Elevator Baby and The Enemy I know will gross for a full week and who will have the leg up?
The Daniels or Niyi Akinmolayan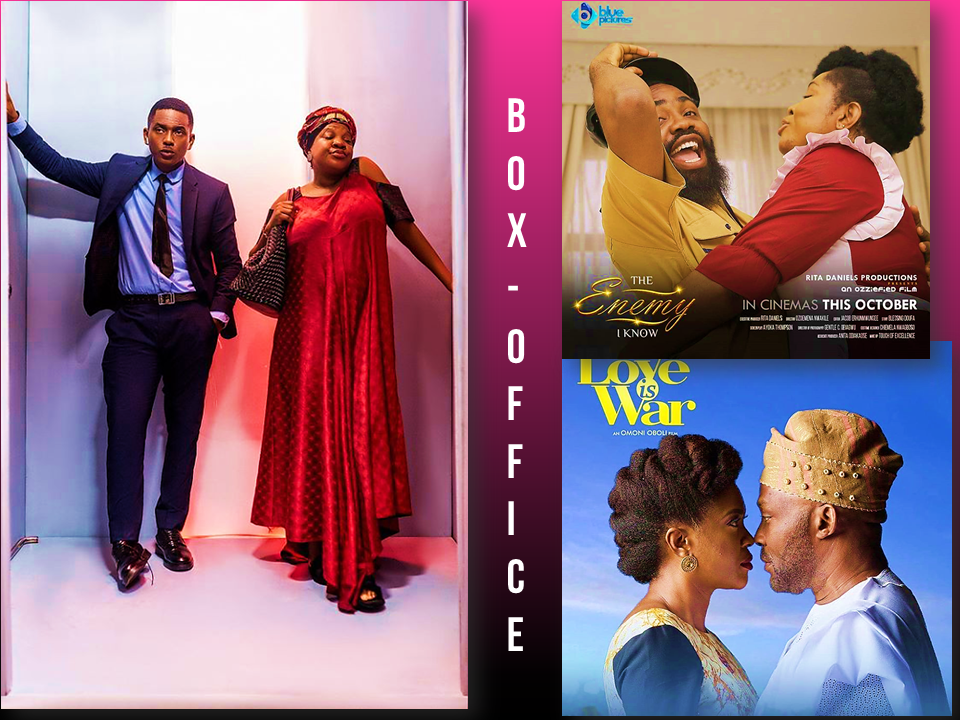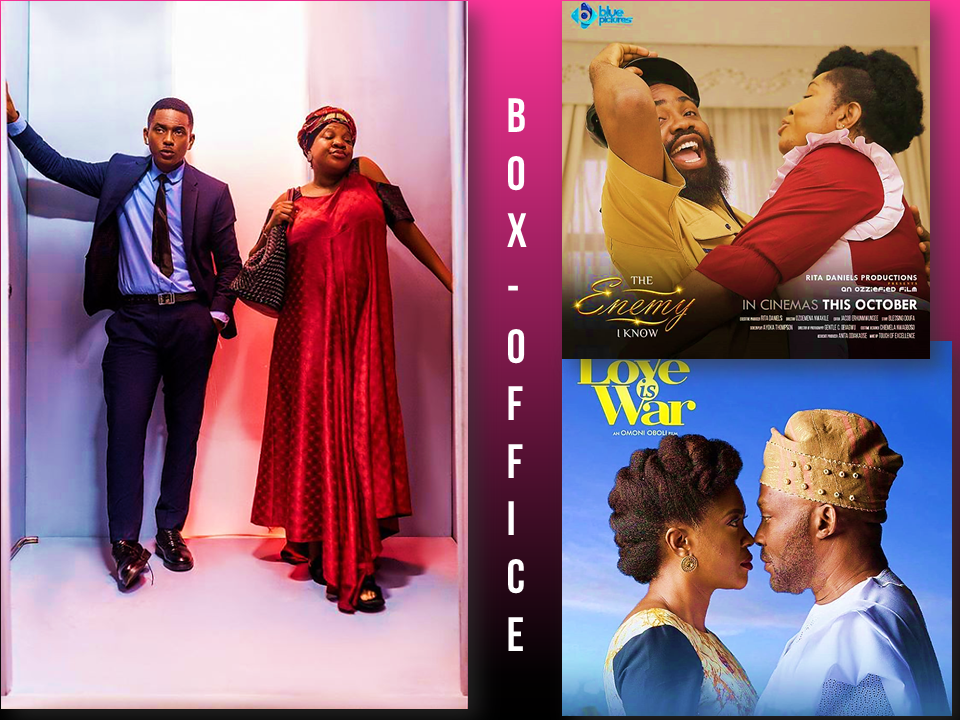 Thank You for Reading This Post. Keep up with us on Twitter by clicking HERE