Elevator Baby is set to debut on the big screens this coming October and first time Nigerian Director Akhigbe will be in charge of this film project.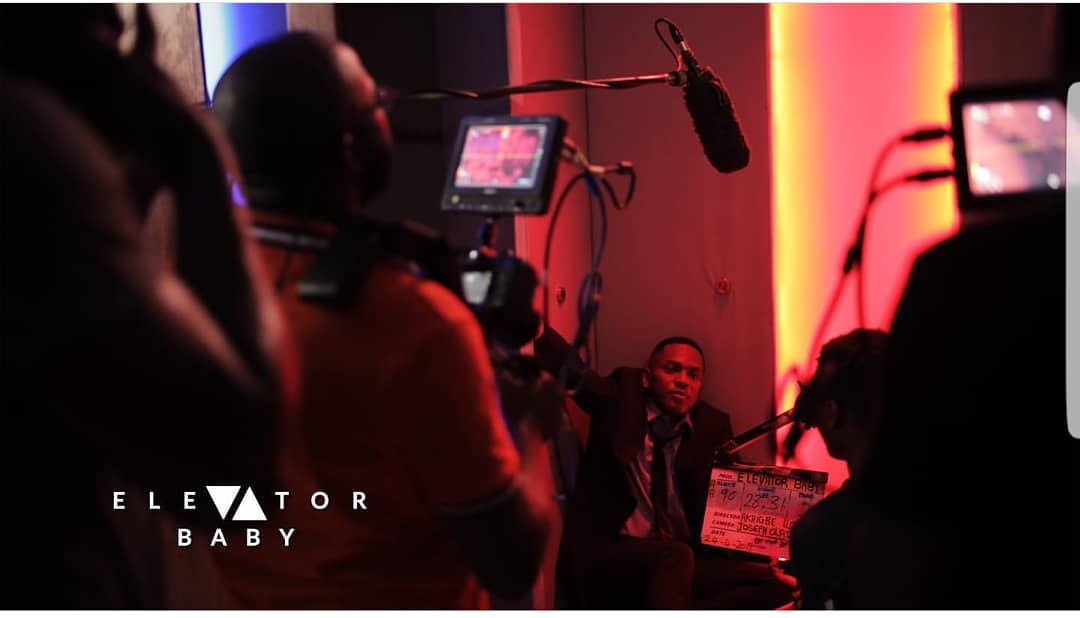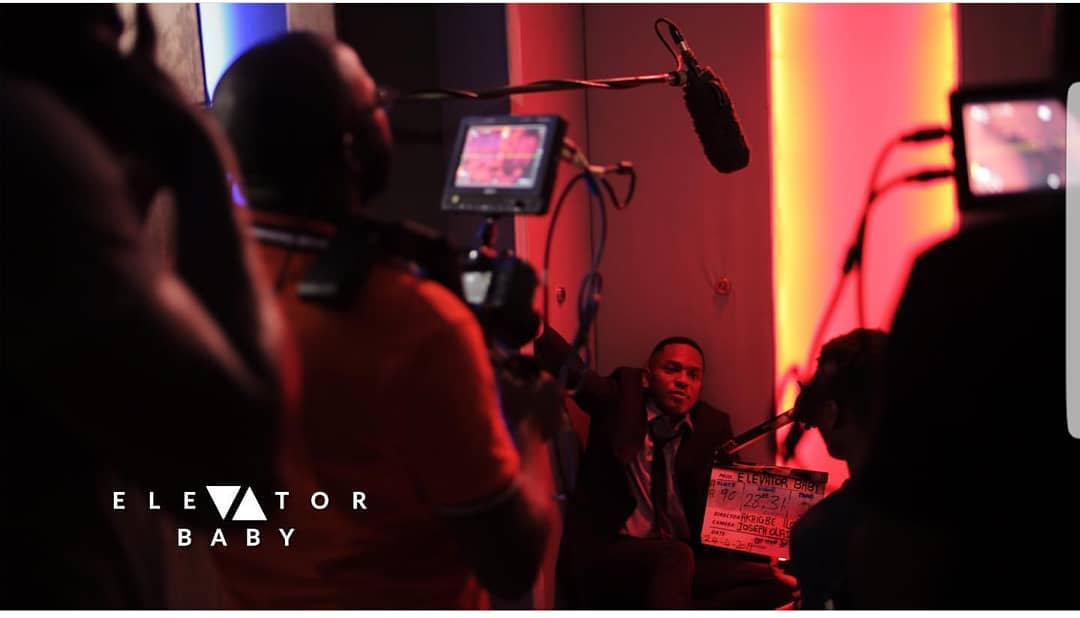 In this in-depth piece, we get to know the reason why the young filmmaker quit political science to go to film school, as well as how his film-making journey has progressed so far, plus what should we expect from his new film. Enjoy!
Introduce yourself?
My name is Akhigbe ilozobhie but you can call me Akay Mason, everyone does.
Tell me when it all started. You deciding to be a filmmaker and how did you go about it?
I think my first encounter with storytelling that led me to film making was In boarding school. I was a very lonely kid so I spent a lot of time with myself and with books. I read a lot of novels and i got to read JOY OF MOTHERHOOD by Buchi Emejita and that just changed my life and perspective.
Being trapped in that world that she created was a revealing and enlightening experience for me. I loved every way the book made me feel and from there the spark for storytelling began. At my young age then, i did not have the metal stamina to write a novel but i dabbled into plays and even joined the drama club.
Now, When I was 16 something else happened I saw the teaser of "Kajola" which was a Sci-Fi film. That thing really blew my mind and I was like at that point I have to make movies. This is what I want to do.
So yes, storytelling from Buchi Emejita. Film-making from Niyi Akinmolayan "KAJOLA"
Those two points in my life triggered everything.
*Akay then got into university of Lagos to study political science. But he Quit!
Oh, that's a very interesting story. Before I went to film school for three years, i was in Unilag studying political science. My first year, I applied to film school but was unsuccessful. Sophomore year came and I applied again and this time I got in.
so while waiting for the application to come through instead of attending lectures and do normal campus stuff I was spending my entire days at the cinemas watching every movie that was screening. I was basically just chilling for my acceptance into film school.
When it came through I went back home to tell my parents that I was not going to continue my education in Unilag but rather go to a film school.
They were FREAKED OUT.
I was expecting it. They were not as impressed (put it mildly) at all as per Nigerian Parents. To them it was like becoming BABA SUWE , a popular actor back then in Nigeria.
But it took some convincing sha. When they saw it was some film school from SA. You know they were like….. Well, at least it was outside the country and studying film there might not just be a bad idea.
From there, they supported me all through even when I came back to Nigeria.
Let's talk about film school, how was your period over there?
Okay. So film school was structured in a very very fun way. In our first year, we do everything. From screen writing, producing, directing, cinematography and even script writing. Everything single thing!
At the beginning of a term you are put in a team. Your team, whether you are a producer or a writer or even as a director had to a execute a project in either a documentary, short film or a web series. if we did a good job, we all passed and if we did a terrible job we all failed as a collective.
No individual grading.
This gave me the idea that film-making is not a one man business, you need a Team.
No film director has made a film all by themselves, even the legendary Robert Rodriguez that will write, direct, shoot and edit some of his films he is not on-set carrying gear upandown or setting up lights.
He still very much needs a team for things to work out. This sorta really gave me an appreciation for every unit in film production.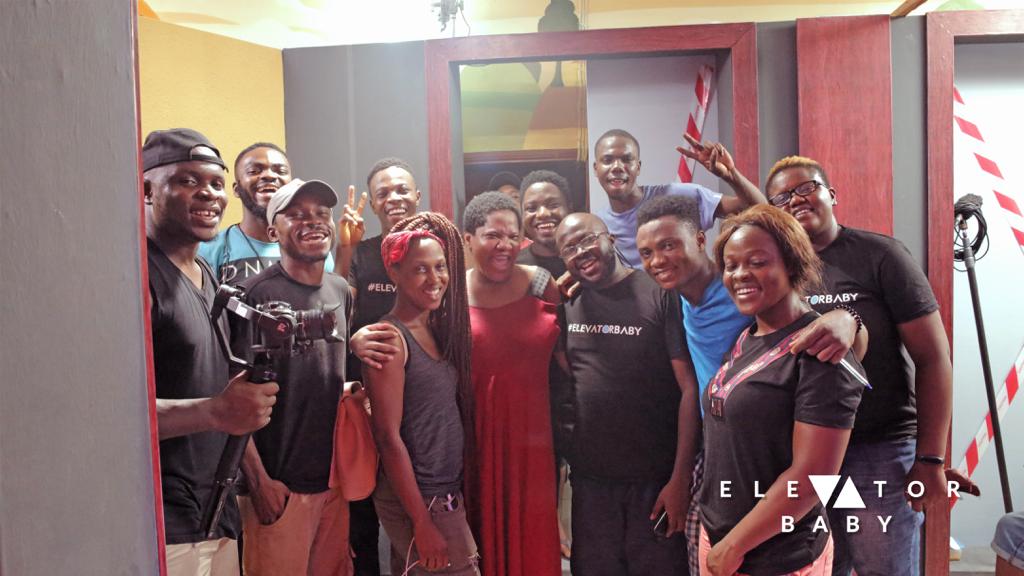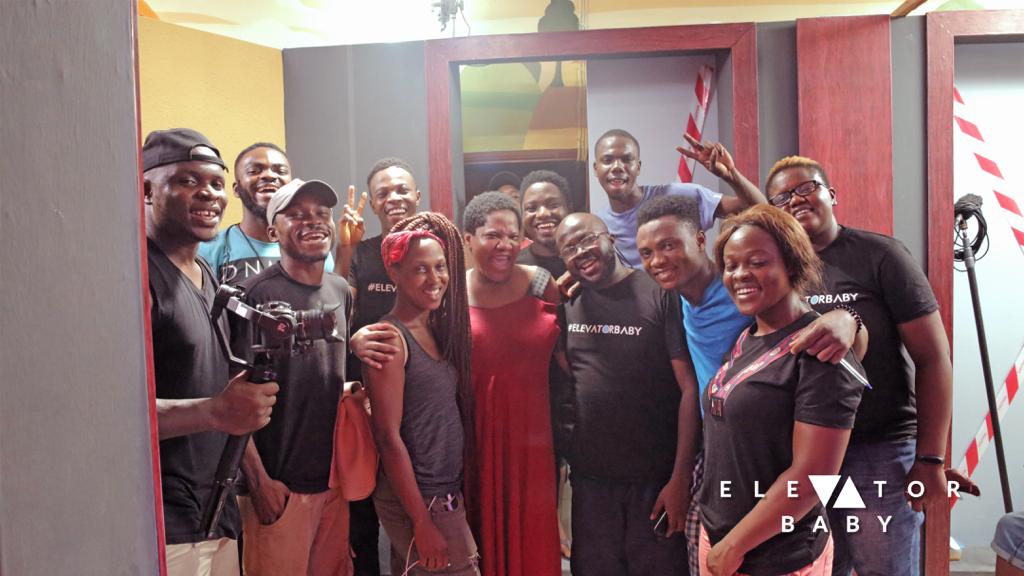 ….I am this type of person that does not like hanging out with plenty people but the experience from film school gave me all this. It really made me to adapt.
What if you did not get accepted into film school, would you have continued in Unilag?
Uhhm it was always going to be film-making or nothing else. Whether I got into film school or not. I applied to several film schools, you know. I was also most likely to go into Jos to go study at NFI if I did not get into SA.
"For me it was film or nothing at that point in my life"
*added notes
It's not like i did not enjoy studying political science, it's just i will rather make films than practice politics or be involved in that world. I will rather tell stories that will lift people up than be part of a corrupt system that push people down.
How did you join anthill studios and how has it been with them so far?
I joined anthill around August 2015. While i was in film school i was in communication with Mr Niyi Akinmolayan via Facebook. So upon getting back he invited me over to his studios and I saw what they were doing and even their gear setup. I was impressed. We then talked about film and he told me about a new movie (meet the-in-laws) he was shooting and then invited me to work on the set.
From there on, I started my journey with young, talented and creative team. From editors, writers, VFX and sound designers- all so talented and give each other amazing support at the studio.
I really respect my team and i feel working there at Anthill is a blessing. Those guys are just amazing with huge amounts of creative energy. I am very grateful i got an opportunity to be part of this tribe.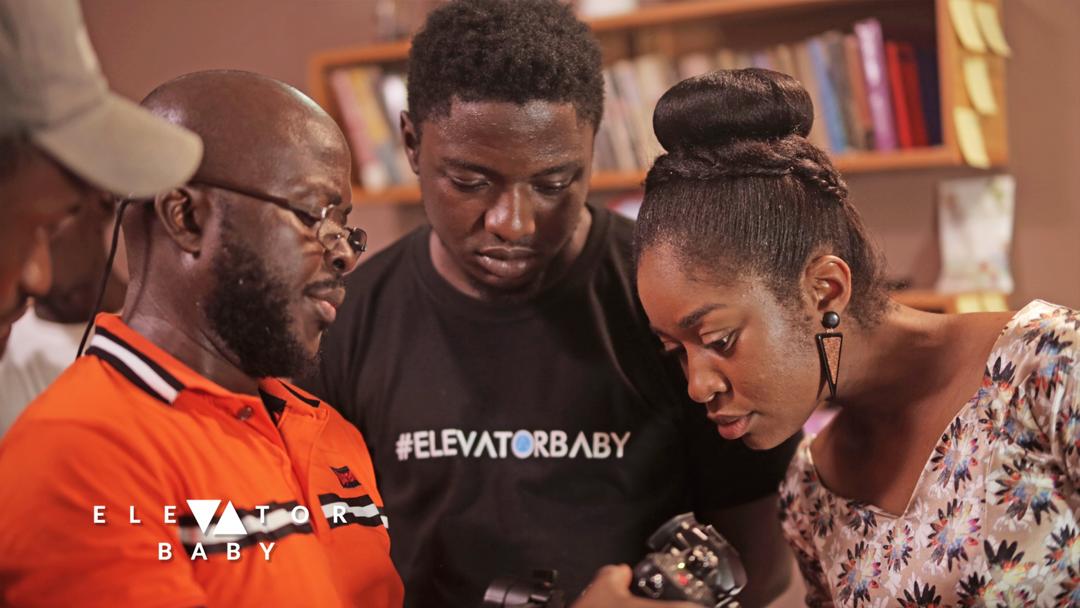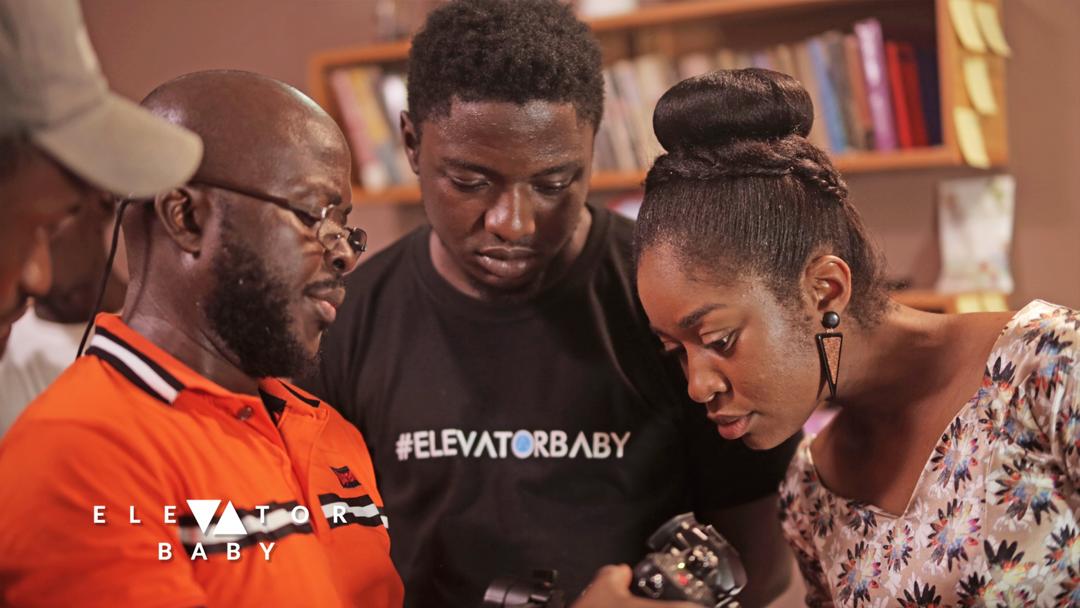 On October 11 this year, you will be the youngest filmmaker (25) to direct a box office film in Nigeria. Tell me how do you feel about this?
Really??!.. Uhm. I don't know how to react to that. That's news to me. I am not really bothered by that. But that's good news I guess. It's not a bad thing to be the youngest director in Nigeria to direct a film project going to the big screens.
Well, I think am just a lucky guy. I don't really think about it that much.
Do you think you did something in particular that led you to work on this film project?
I don't think I did anything in particular. I just followed my journey as filmmaker. Put my head down and did everything I was asked to do. I have worked on seven major projects for a well-known production company and it has been awesome so far.
I just did my job and i think i got rewarded.
Cool man. Directing Elevator Baby – How did it all Go?
We shot Elevator Baby in April and I had a blast doing it. While I was writing the script i started picturing certain things like what the elevator will look like ?..Who we were going to cast?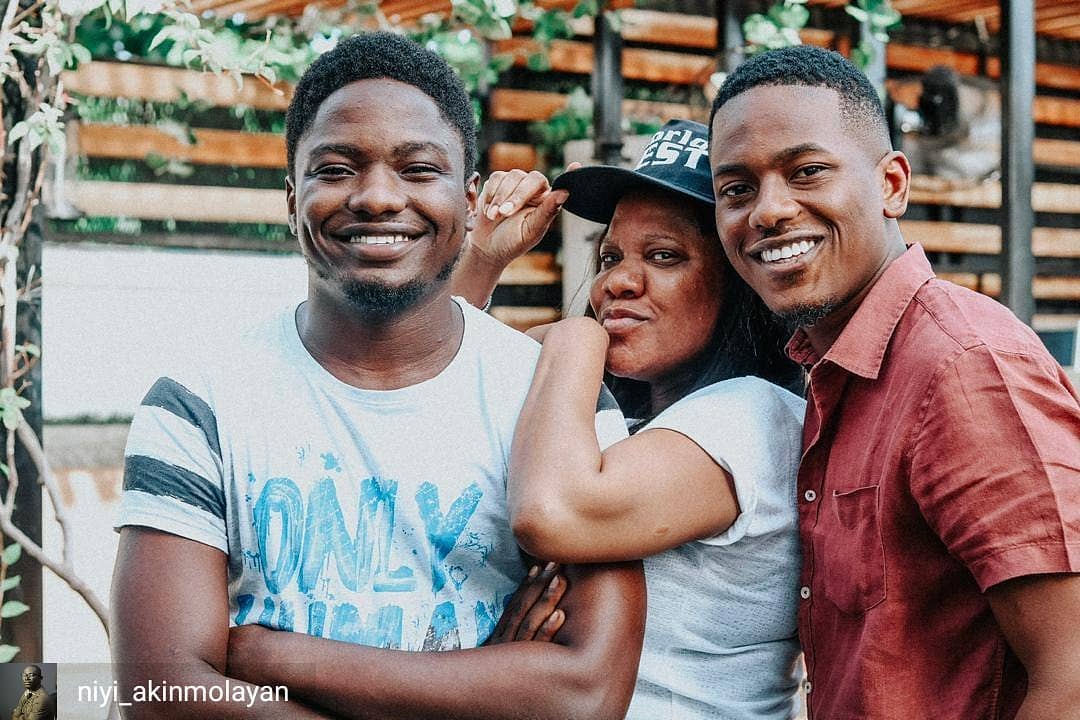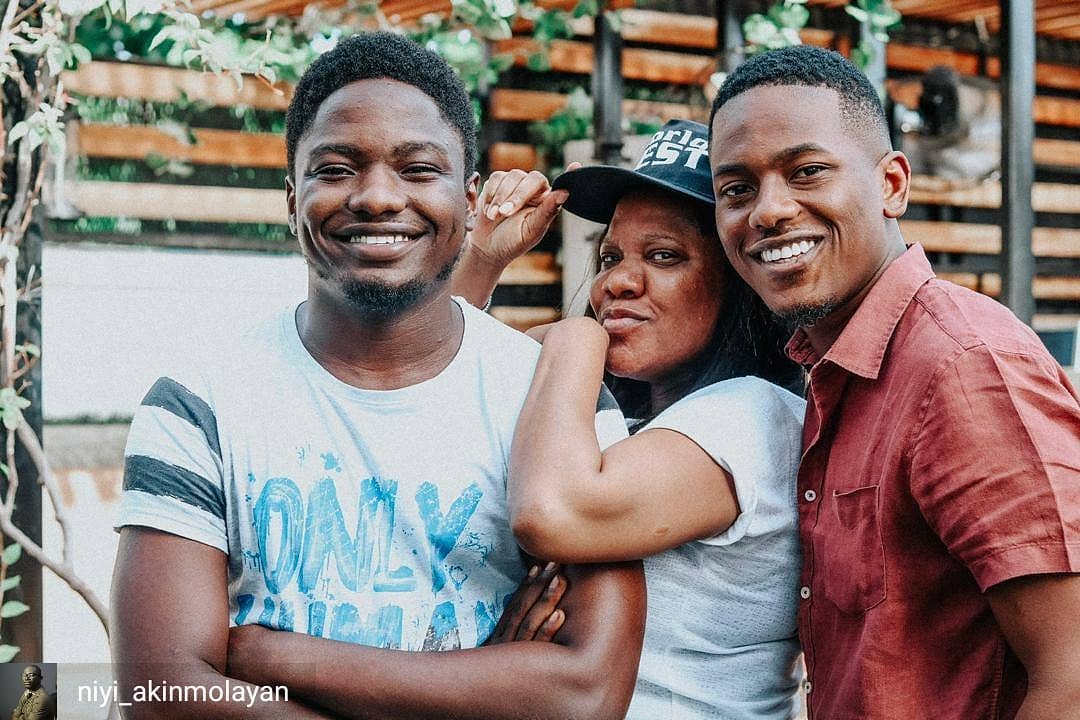 We shot the movie in 6(six) days which was not meant to be. It was to be twelve days. There was a reason for doing this. One of Our lead cast Toyin Abraham was actually real life pregnant which was also in coincidence to our character in the film that was also pregnant.
Which means, there was no fake baby bump. we were dealing with someone who really was carrying a Human Baby (7 months).
When we contacted her for the pregnant role and she told us she was actually pregnant. Our minds were blown away. Like we were not expecting that at all.
Casting Timini Egbuson and her was best thing we ever did. They both gave us their 100% performances.
It was really a great experience with no down moments at all. Like I said it was a blast. All my crew was amazing too!
How old were you when did you directed Elevator Baby?
That was back in April and i was 25.
what should audiences expect from elevator baby?
There is a lot to expect from this film. First, the audiences will be entertained that i can guarantee you. Also, asides from being a funny drama, it's actually an emotional story with relate able characters.
In short, guys it's an entertaining but powerful emotional box office drama and i can't wait for you guys to see it.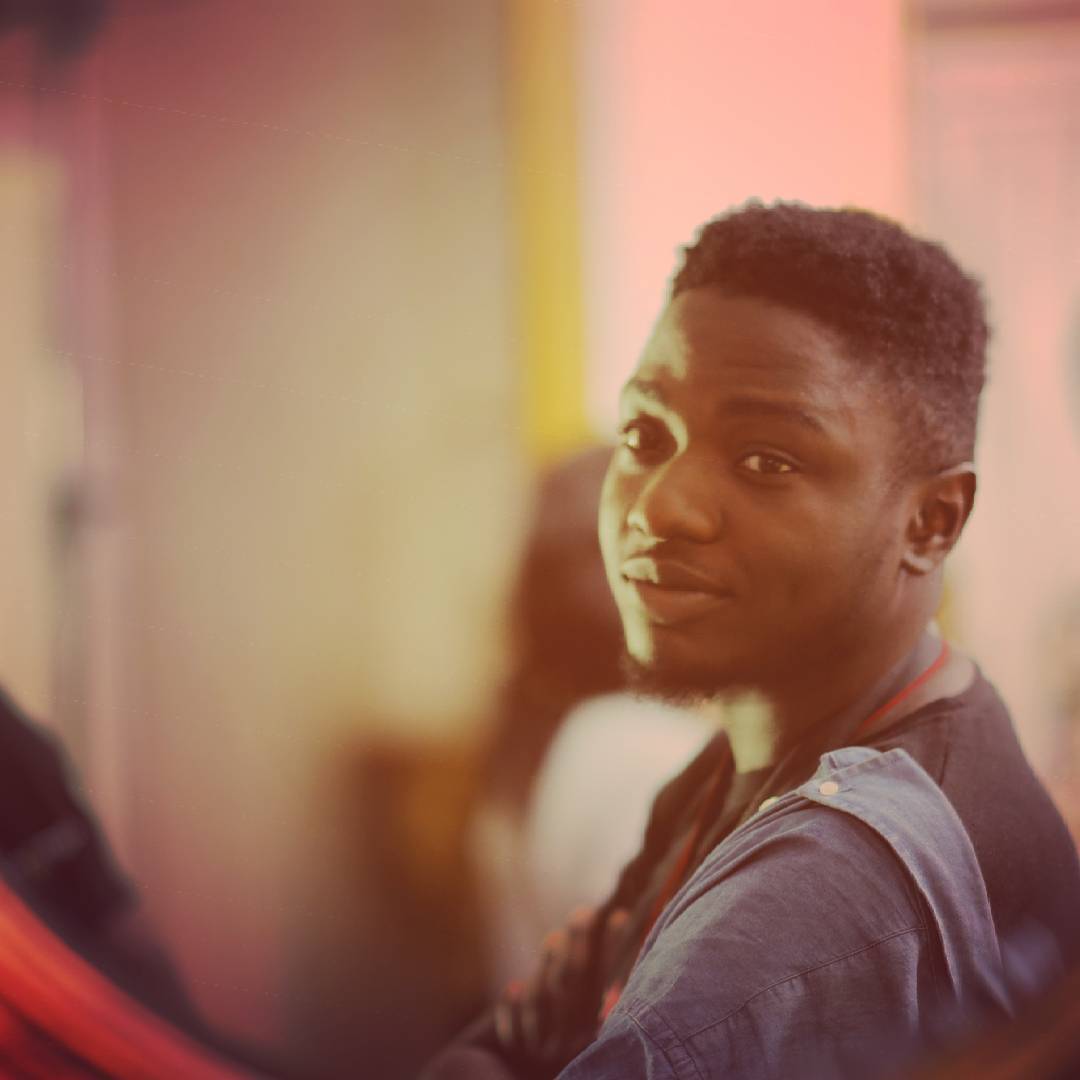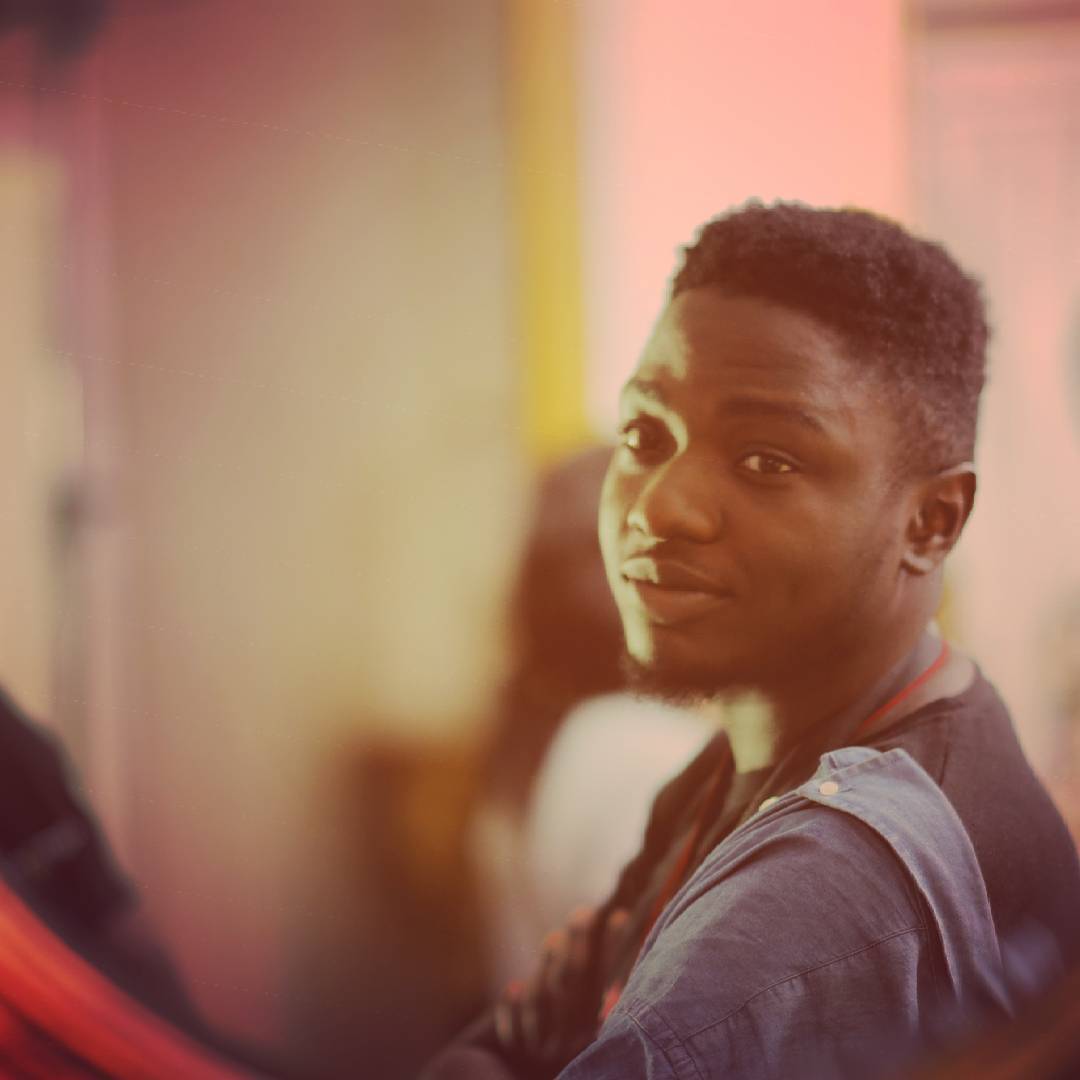 *Lightening GEEK Round (let's confirm if akay is a Geek)
*Twitter or Instagram
Twitter for the bants, IG for work.
*DC or Marvel
DC! …anytime any day
*Best DC Superheroes?
It has to be Superman for me
*How many Gmail accounts do you have?
I got Three.
*Jon snow or Dany
Jon snow is my guy. So yes Jon snow
****GEEK_TEST****SCORE***
****6/10****
Akahigbe Ilozobhie's Elevator baby will be showing, October 11 across selected cinemas in Nigeria