Augumented Reality is now proving to be the new frontier for storytelling especially for brands trying to reach, connect and engage their customers with their products.
World-famous beverage producer, Coca-Cola is just the newest organisation to adopt augmented reality technology to build immersive experiences for their customers but in this piece we will tell you why this is not really new to us. But before we do that, let's give you guys more details on how coke is adopting this AR technology.
The beverage brand in collaboration with Santa Monica-based VFX house Timber and Ogilvy Mexico, has developed a new special app that will be able to create 3D elements when customers scan a coke can. From what we know so far up to 12 interactive AR stories has been created and will pop up upon being summoned by a scan.
Users first have to Install the app, in which they then have to point the camera feature at a coke can that magically reveal these tales. Each story involves a conflict between characters. As it proceeds, these light-hearted exchanges lead to a point where these characters resolve their differences by sharing a coke.
For instance, one of the stories focuses on two children having their beach ball deflated by a beach umbrella. Another tale starts with a couple dropping their popcorn in fright at the movie theatre. Yet another narrative shows the quarrel between two rival soccer fans. As the fight intensifies, a digital ball appears from the real coke can you scanned. The two characters start a game and become friends once more. Each story brings the focus back on the coke can, portraying it as the solution to all your problems.
Now to the Real Story!
Alex Kipman who is the co-creator of the Hololens is a big name known in the AR/VR community and he visted Lagos back in May this year. He was hosted by Imisi 3D founder Judith Okonkwo who had a very interesting fireside chat session with him. They both discussed on what microsoft is doing with Africa and also his journey as a developer. *see video below.
But before this Fireside Chat, individuals that attended were shown some works of VR/AR content creators in Nigeria and there was that one stuff that really fascinated everyone in the room including Alex himself.
Yes, it was a new AR app that makes users with their smartphones see short clips of films just by pointing a camera that sorts of scan a still image on the wall. Cool Right!
A Software developer named Jubril built an AR app quite similar to what the coke company is doing to engage it's customers.Hence the reason why what coke is doing this time is not new.
*Here is a Video Demo for you that shows the Augumented Exprience works.
The AR app in question was built for a photo exhibition project executed by ifebusola shotunde which that took place in lagos and was named
'No Place For Our Dreams'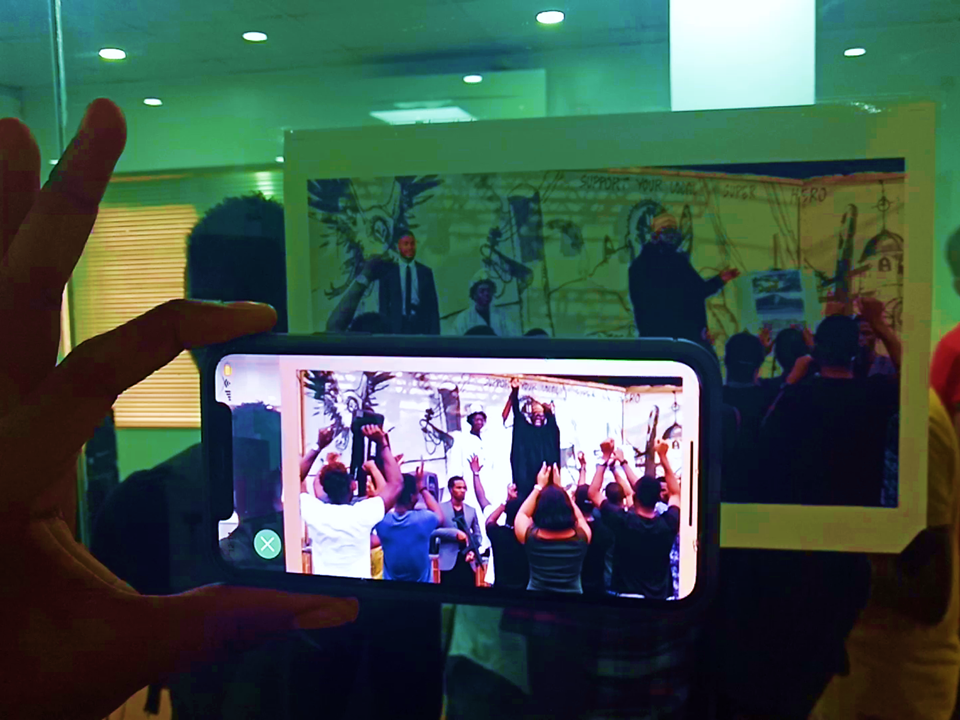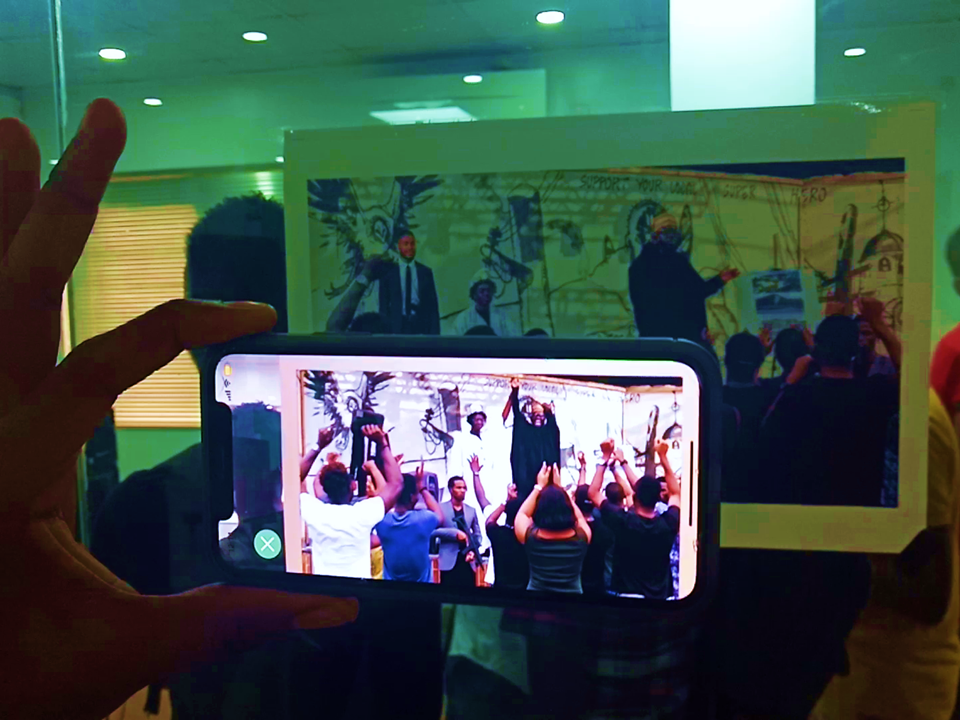 Ifebusola Shotunde is a photographer here in Nigeria and he was going through a very very tough time. He decided to trace the root of this and discovered that bad governance of elected politicians in his country is always the cause. This citizens have been negatively affected by their actions which in turn made him have a tough time. Sad Stuff.
Discovering this he decided to start a conversation around such problems and ife spent like two months creating his photo exhibition project that focused on this. During this period, a friend of his jubril sent him a couple of AR videos that showed him how folks in the different parts of the world were utilizing Augumented Reality. From there they decided it will be nice if they could actually do something with AR.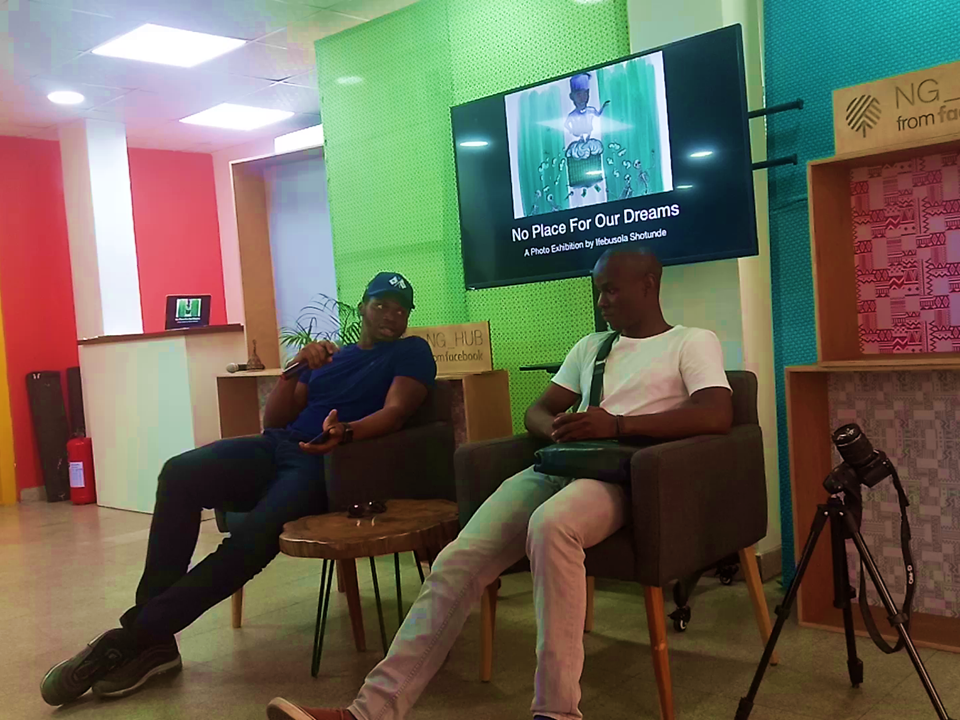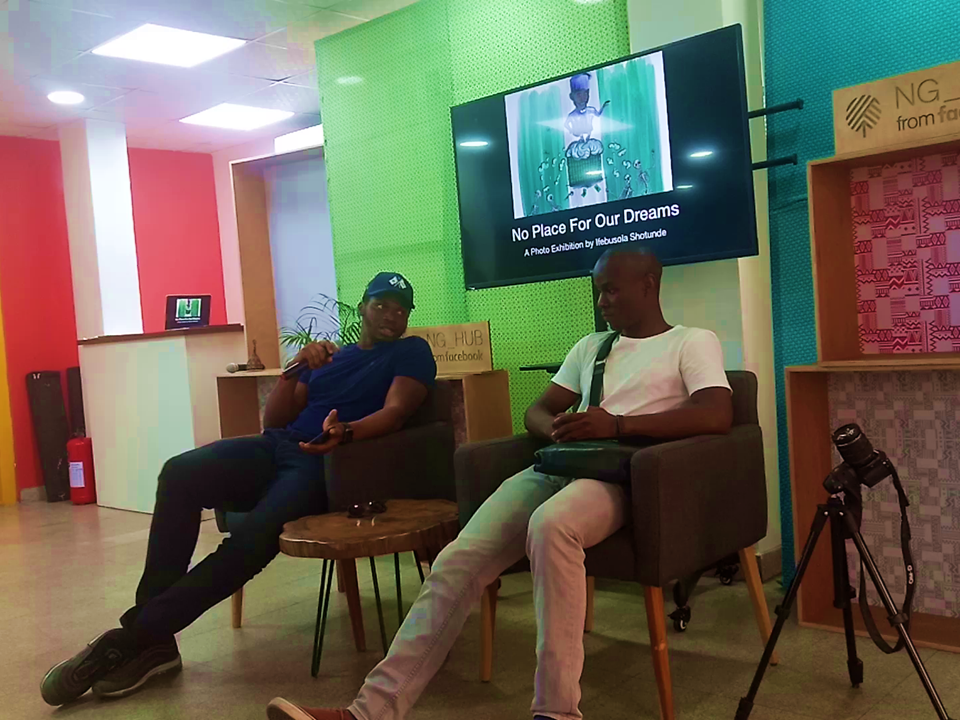 So during a brainstorming session they caught the idea of making " Newspapers Coming To Live" as seen in the Wizarding world of Harry Potter and that was all the inspiration the "AR App" needed to come to life. They all set to work and that birthed " A Place for our Dreams"
*we are currently working on releasing a full feature piece on this, so kindly check by back soon.
Thank you for reading this post. if you like good stuff like this then you should follow us on Twitter @shockNG