Company Giant, Apple has begun its stream wars campaign as it unveiled the pricing of it's new video on demand service at the Apple Event yesterday. The price is put at a very decent $4.99/1800 Naira per monthly susbscription.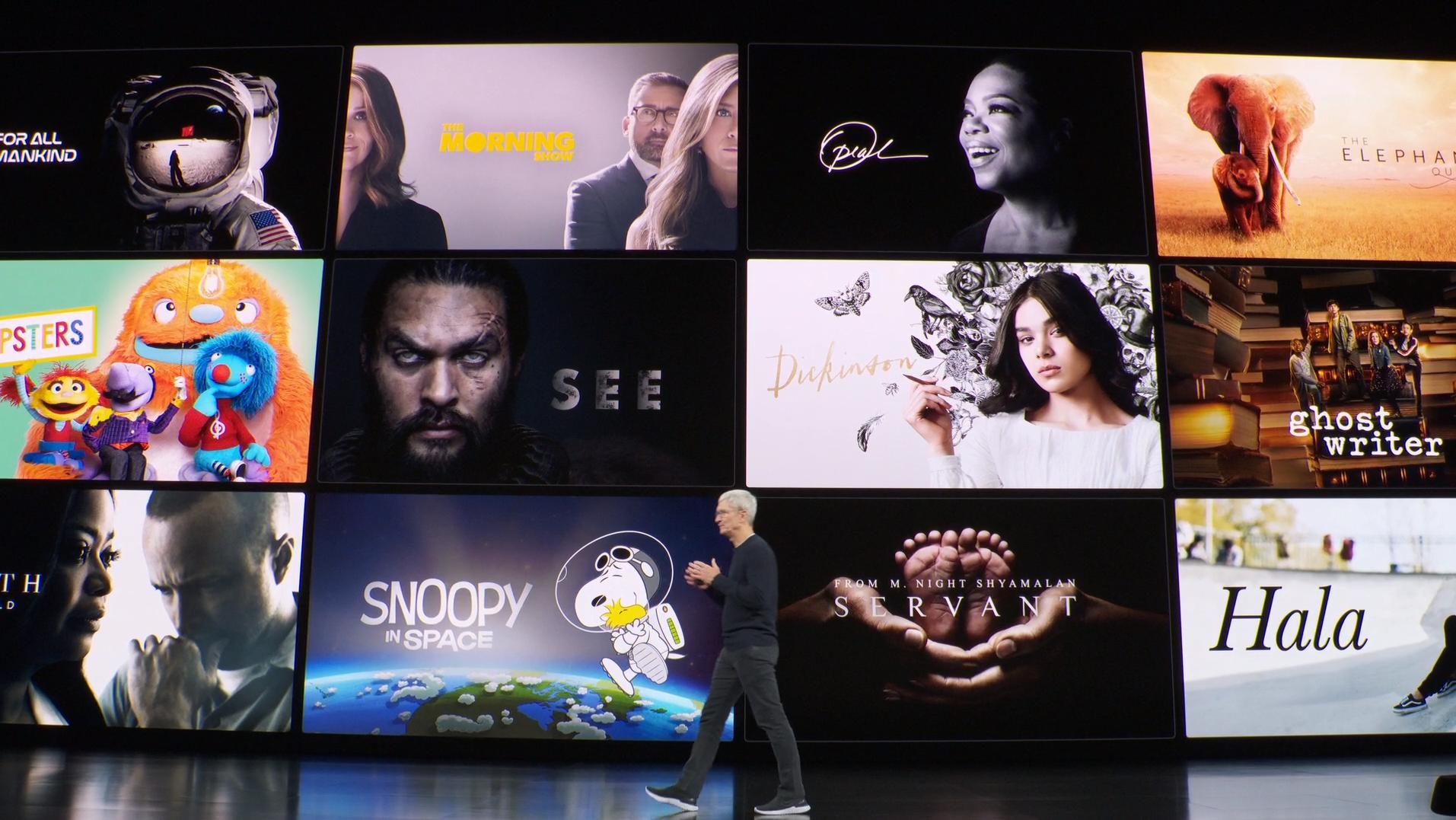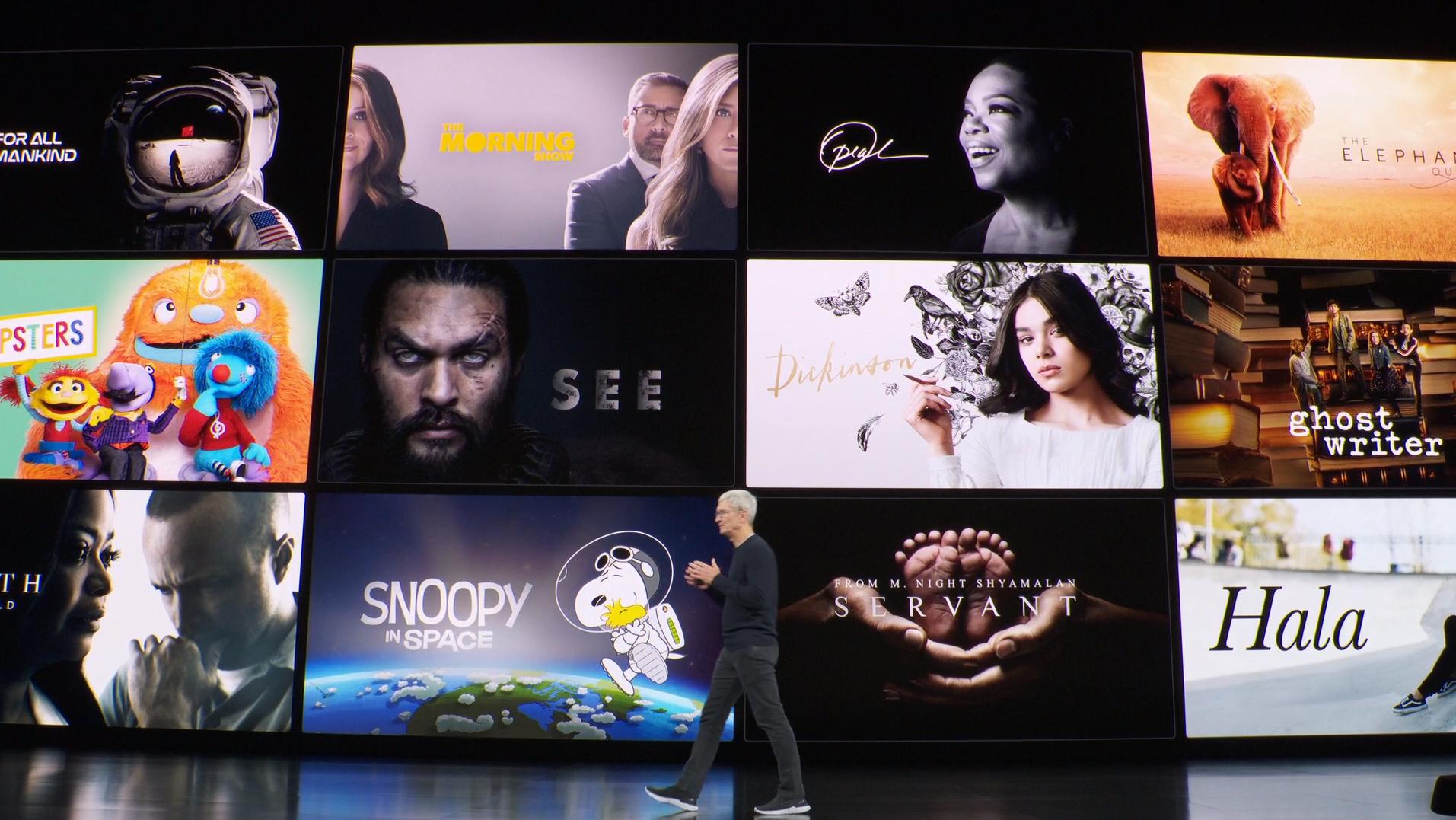 Here are the New Apple TV+ Original shows we are very much excited to see and how much are they even worth?
SEE (Sci-Fi Drama) – $15 Million per Episode
In the far future, a virus has decimated humankind. Those who survived emerged blind. Baba Voss, played by Jason Mamoa is the father of twins born with the gift of sight and he must now fight a war to protect them.

So, you screamed at the budget right?.. well the series project is quite worth it as brings together some top notch hollywood names (Peaky Binders, Hunger Games)
2. The Morning Show (Comedy Drama) – $300 Million /Two Seasons
Break the story before it breaks you. #TheMorningShow stars Jennifer Aniston, Reese Witherspoon, and Steve Carell
In a high-stakes drama that pulls back the curtain on the morning news. Not one but two America's screen sweethearts Jennifer aniston and Reese whithersppon are both starring and executive producing.
The Morning Show also stars Gugu Mbatha-Raw, Billy Crudup, Néstor Carbonell, and Mark Duplass and according to sources the series has been ordered for two seasons in which one season was pegged at 150 million dollars.
Also it was revealed that the series will be titled Morning Wars in Australia, in order to distinguish the series from the Australian morning talk show of the same name
3. Dickson (Historical comedy)
Hailee Steinfeld is set to be the lead star in the series DICKSON, which explores the constraints of society, gender and family from the perspective of rebellious young poet, Emily Dickinson (Steinfeld). The millennial-focused coming-of-age story takes place in the 19th century and is created, written and executive produced by Alena Smith ("The Affair").
*No Public Budget Found.
4. For All Mankind (Historical Fiction)
"what would have happened if the global space race had never ended"
For All Mankind is an upcoming American science fiction web television miniseries created and written by Ronald D. Moore, Matt Wolpert and Ben Nedivi and produced for Apple TV+.
The series will dramatize an alternate history depicting "what would have happened if the global space race had never ended" after the USSR succeeds in the first manned Moon landing.
*No Public Budget Found.
Below are other shows coming to the streaming service.
Join Athena, the matriarch of an elephant herd, as she leads her family on an epic journey across an unforgiving landscape. pic.twitter.com/WDkxDsNaFA

— Apple TV (@AppleTV) September 10, 2019
Meet Cody and the Helpsters, a team of vibrant monsters who love to solve problems. pic.twitter.com/cHBJP09pTk

— Apple TV (@AppleTV) September 10, 2019
All listed original shows debut on November 1st and overall the streaming service was said to have invested initially $1 Billion dollars but moved up to $6 Billion dollars for this shows to come life.
Like we rightly said, APPLE is coming to town with Billions and nobody is stopping them.
Thanks for Reading This. For more good stuff follow us on Twiter.