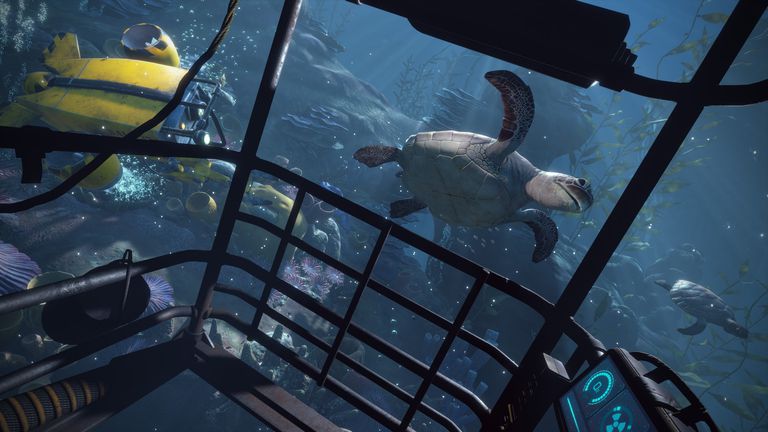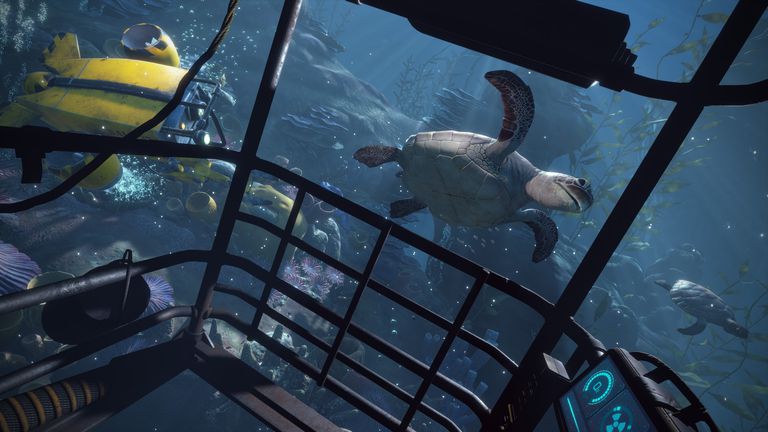 If you are an avid gamer like me, you must have found yourself asking about the best play station VR games. There are more than a couple million games today, available on different platforms. This is no different on Sony's platform. The number of available games on Sony's play station often leaves gamers; including me, spoiled for choice. People can't just get enough of the play station 4 yet, but Sony went ahead and created their own VR headset to take PS4 gaming to a whole new level.
Virtual reality is a pretty popular platform that has been widening the scope of gaming, and breaking the limits of what we thought was possible. It provides an unforgettable experience for gamers, making it feel immersive and almost like the real world. The PlayStation VR headset came in 2016, as a design from Sony to further improve the gaming experience on the PS4. The support it has gotten from game developers has been overwhelming, with more than 130 games designed specifically for it in 2018. More and more games are being added every day, all of which promise an out-of-this-world gaming experience.
With this being the case, it is easy to get lost in the euphoria of the popular games and forget about the hidden gems that have long been undiscovered. That is why I have come up with this list of the best PlayStation VR games. The games you'll find on this list are some of the best and latest PSVR games available in 2019. Here we go:
Astro Bot: Rescue Mission

This is an immersive third-person game that deals mostly with platforming and recognizing patterns. You have to team up with Astro to navigate the tricky stages of the game world, defeating enemy bots as you go. After clearing a few levels, you'll get to face a boss that you'll have to defeat by recognizing attack patterns. Apart from defeating enemy bots, there are plenty of hidden paths with coins and other rewards that can greatly improve your gameplay. Overall, Astro Bot is one of the best PSVR games in 2019.
2. Resident Evil 7
Resident evil is a widely successful game on standard gaming consoles. The success of the franchise has been so huge that several movies and game sequels have emerged over the years. However, due to the horror nature and the gory details of the games, there were speculations about how it will perform on the VR platform. Thanks to some amazing designs and the captivating 10-hour story, the game promises more than enough entertainment for anybody. The game features its usual terrifying horror storyline that will make the game even more immersive and real.
3. Borderlands 2 VR
This game is a huge success in virtual reality because it offers so much colour and depth. You can slow down time and wreak as much damage on your enemies as you like. It is an immersive shoot and loot game that offers endless fun with the newly added Bad Ass Mega Fun Time (BAMF) mechanic. This game is great for everyone who hasn't got to see the Borderlands series yet. It's even more fun if you've seen it or played the game on standard consoles.
4. Beat Saber
How would you love to have your very own light saber and cut through things with it? Beat Saber is a game that lets you slash through red and blue cubes with your own light saber. You have to slash the cubes in rhythm with a song's beat and avoid obstacles while doing so. It has an extensive library of songs and modes that offer different challenges. With this game, you can turn yourself into a Jedi or a master swordsman as long as you beat the challenges. If you love mastering tracks, and you have a good sense of rhythm, then this game is for you.
5. Farpoint
Farpoint is a fantasy role playing game where you have to play as a scientist stranded on a strange planet in space. You have to survive on the planet in the company of a fellow scientist. The game features a fair deal of combat as well as relationship building. In addition to surviving on the planet, you have to build a friendship with the other scientist, leading you to feel immersed in the make-believe storyline. If you love sci-fi adventure games and a fair deal of shooting, this game would be perfect for you.
6. SUPERHOT VR
Well I guess the list will not be complete if we do not include SUPERHOT VR as one of the best PlayStation VR games to lay your hands on this year. Initially, users enjoyed it as a non-VR game before shifting into VR and creating a new level of experience for gamers. Here, the world is still until you start to move while you have some baddies trying to take you out! You can also stop, think and then plan your move. SUPERHOT VR is full of different movements and dodging skills and is most enjoyed while you are standing. As far as I know, this is one unique game you will definitely enjoy just as you would the rest as above.
While these games come from different developers and have you doing different things; they all have one thing in common. They all promise an immersive and entertaining time playing in virtual reality. Like I said earlier, there are millions of games out there, all promising an entertaining experience. These are just some of the latest PSVR games that I'm sure you'll have a great deal of fun with. Other PSVR games worthy of mention include: Doom VFR; Skyrim VR: The Elder Scrolls; Moss, Sprint Vector and The Persistence.
Even with these games, there is a feeling that we are just beginning to scratch the surface when it comes to the potential of Virtual Reality applications. This makes me more excited that things can only get better in the future. So which of these games have you laid your hands on and how was your experience? Your feedback matters!