Alex Kipman the brains behind Microsoft new futuristic Tech HoloLens is set to visit Nigeria this month. On his official Twitter account he tweeted that he will be looking forward to this visit.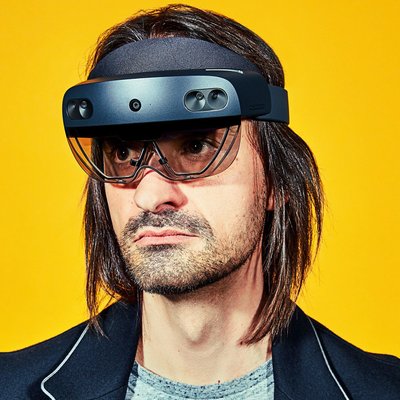 But asides that announcement he also gave details that his Microsoft team will be opening an engineering office in Africa to build mixed reality and AI, which no doubts highlights the major reason for his visit.
Excited to share that our team is opening an engineering office in Africa to build #MixedReality and #AI. We are going to be based in Lagos, Nigeria. You can apply for roles here: https://t.co/wFJzUbIl3k … looking forward to my first visit soon [)-)

— Alex Kipman (@akipman) March 8, 2019
Over the past few years we have seen a major move of investment in the African tech space and this might just be the one virtual reality folks have been waiting for. Alex Kipman is not just anybody in the tech community but someone who has led four major break-through products for Microsoft that has a background in Mixed reality, including Kinect in 2010 and the recent HoloLens.
Big Grammar uhn? Lets break it down for you. mixed reality is the merging of real and virtual worlds to produce new environments and visualizations where physical and digital objects co-exist and interact in real time. simply put Mixed reality is a hybrid of reality and virtual reality, encompassing both augmented reality and augmented virtuality via immersive technology.
Virtual reality (VR) immerses users in a fully artificial digital environment.
Augmented reality (AR) overlays virtual objects on the real-world environment with spatial registration that enables geometric persistence with respect to placement and orientation within the real world.
Mixed reality (MR) not just overlays but anchors virtual objects to real world objects and allows the user to interact with combined virtual/real objects.
Now that you got that, let's tell you more about Alex's new innovation called the HoloLens.
The HoloLens is a pair of mixed reality smartglasses developed and manufactured by Microsoft. it is regarded as the culmination of breakthroughs in hardware design, artificial intelligence (AI), and mixed reality development. Here are some of its mindblowing applications.
Holograms, a catalog of a variety of 3D objects that users can place and scale around them; ranging from tigers and cats to space shuttles and planets.
HoloStudio, a full-scale 3D modeling application by Microsoft with 3D print compatibility.
An implementation of the Skype telecommunications application by Microsoft. Any user with Skype on his or her regular devices like PC, Mobile etc. can dial user on HoloLens and communicate with each other. With Video call On, the user on PC will see the view HoloLens user is seeing and HoloLens user will see view captured by PC / Mobile device user camera.
HoloTour, an audiovisual three-dimensional virtual tourism application.
Fragments, a high-tech crime thriller adventure game developed by Microsoft and Asobo Studio, in which the player engages in crime-solving.
RoboRaid (previously code-named "Project X-Ray"), an augmented-reality first-person shooter game by Microsoft in which the player defends against a robot invasion, aiming the weapon via gaze, and shooting via the Clicker button or an air tap.
Actiongram, an application for staging and recording short video clips of simple mixed-reality presentations using pre-made 3D virtual assets.
In November, 2018, Microsoft announced that it is readying HoloLens for combat. The company won a $480 million military contract with the U.S. government to bring AR headset tech into the weapons repertoire of American soldiers.
An interactive digital human anatomy curriculum by Case Western Reserve University and Cleveland Clinic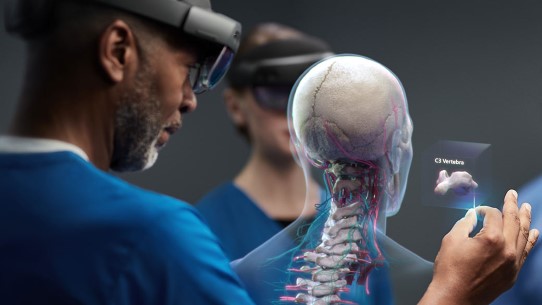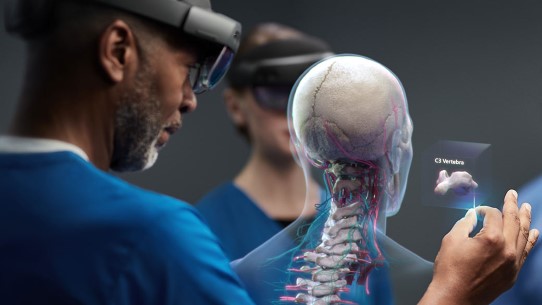 Architectural engineering software design tools, SketchUp Viewer by Trimble Navigation was the first commercially available HoloLens application
Extended functionality for the Autodesk Maya 3D creation application.
Galaxy Explorer, an educational application about the Milky Way in development by Microsoft Studios, pitched and chosen by the developer community via the Share Your Idea campaign, and to be open-sourced upon completion.
A spacecraft design/visualization application in development by NASA's Jet Propulsion Laboratory (JPL)
That is quite a long list right, but just imagine for a second all those applications you just read can actually be used here in Nigeria. yes imagine if we had capable and intellectual minds that could build this solutions through mixed reality then our future might just be bright after all, but this is a big IF and we hope that with the new office being built by Microsoft and Alex Kipman's team at least we could finally begin the learning chain of mixed reality here in Nigeria. This what we would love to see.