Virtual Reality is really no longer a thing of the future.
It's here in 2020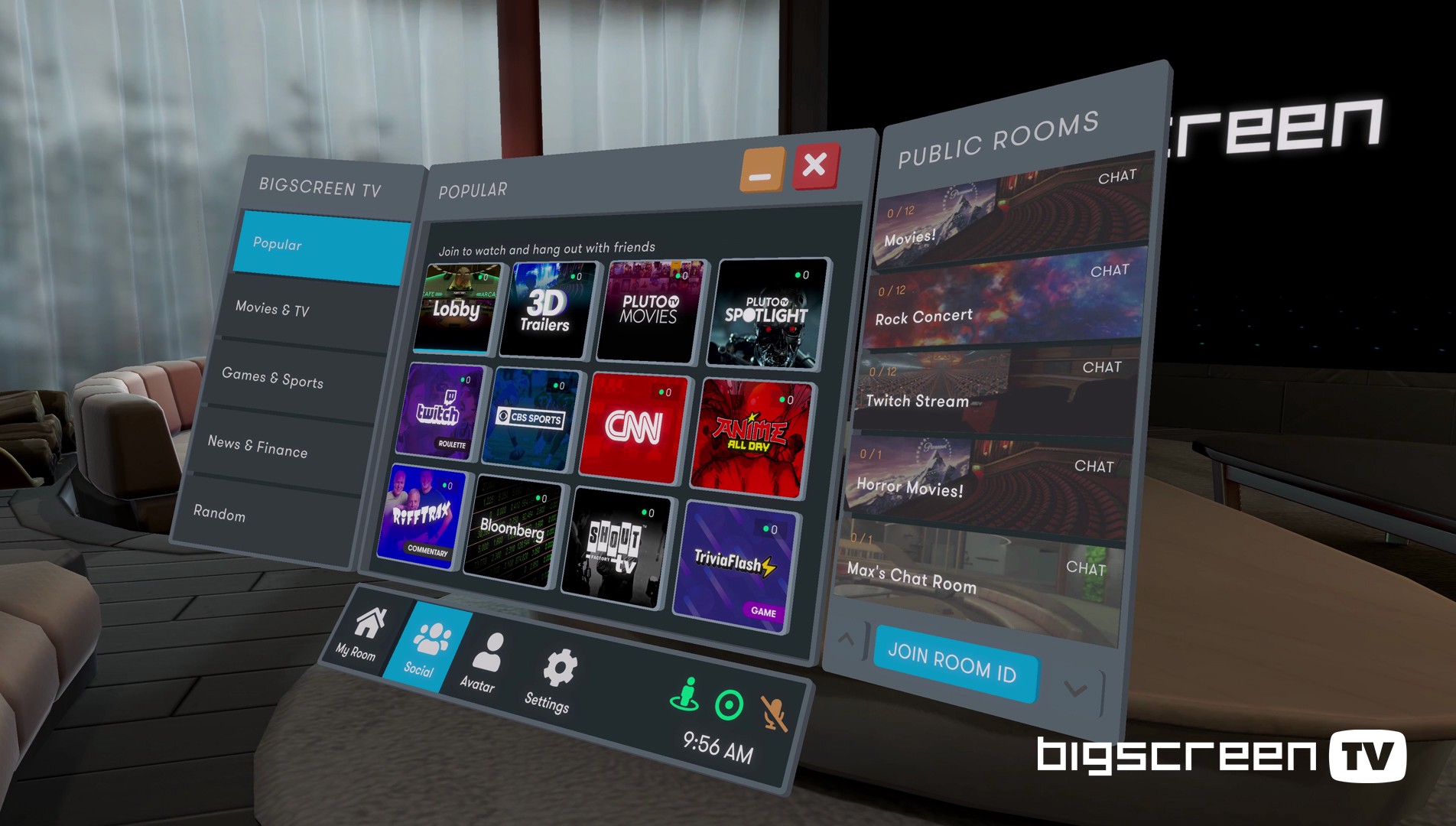 A new service called Bigscreen allows users to experience movies, news, anime, sports, and more in VR with friends.
Bigscreen is a free download for nearly all virtual reality headsets that brings a virtual movie theater, living room, or even campfire to your VR headset and makes it easy as pie to connect with your friends and family, even when they're far away.
The free app is available to most major VR headsets and can be used to watch available content on the service
There is no Windows PC required. No screen sharing or upload bandwidth requirements.
Just click and play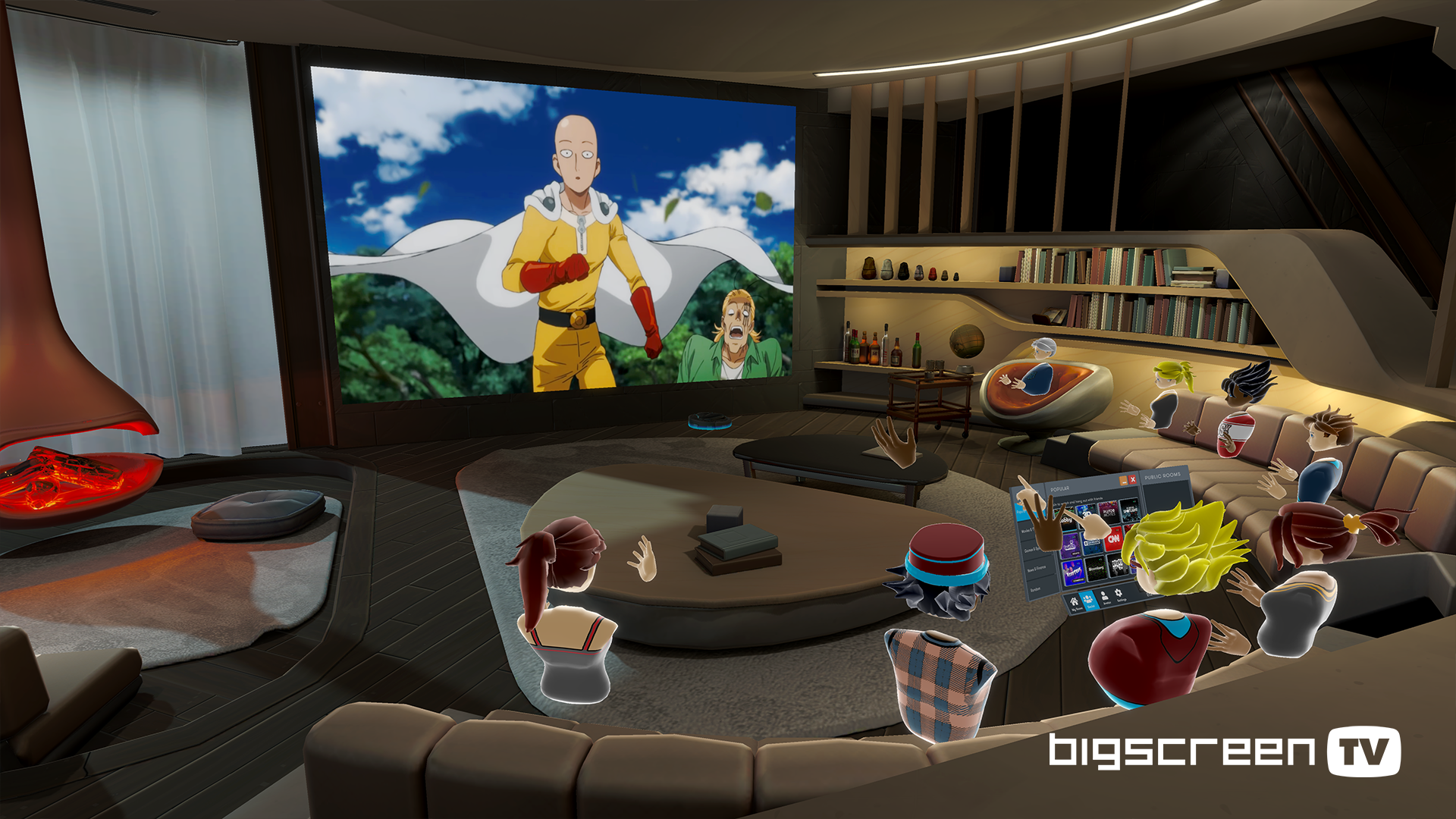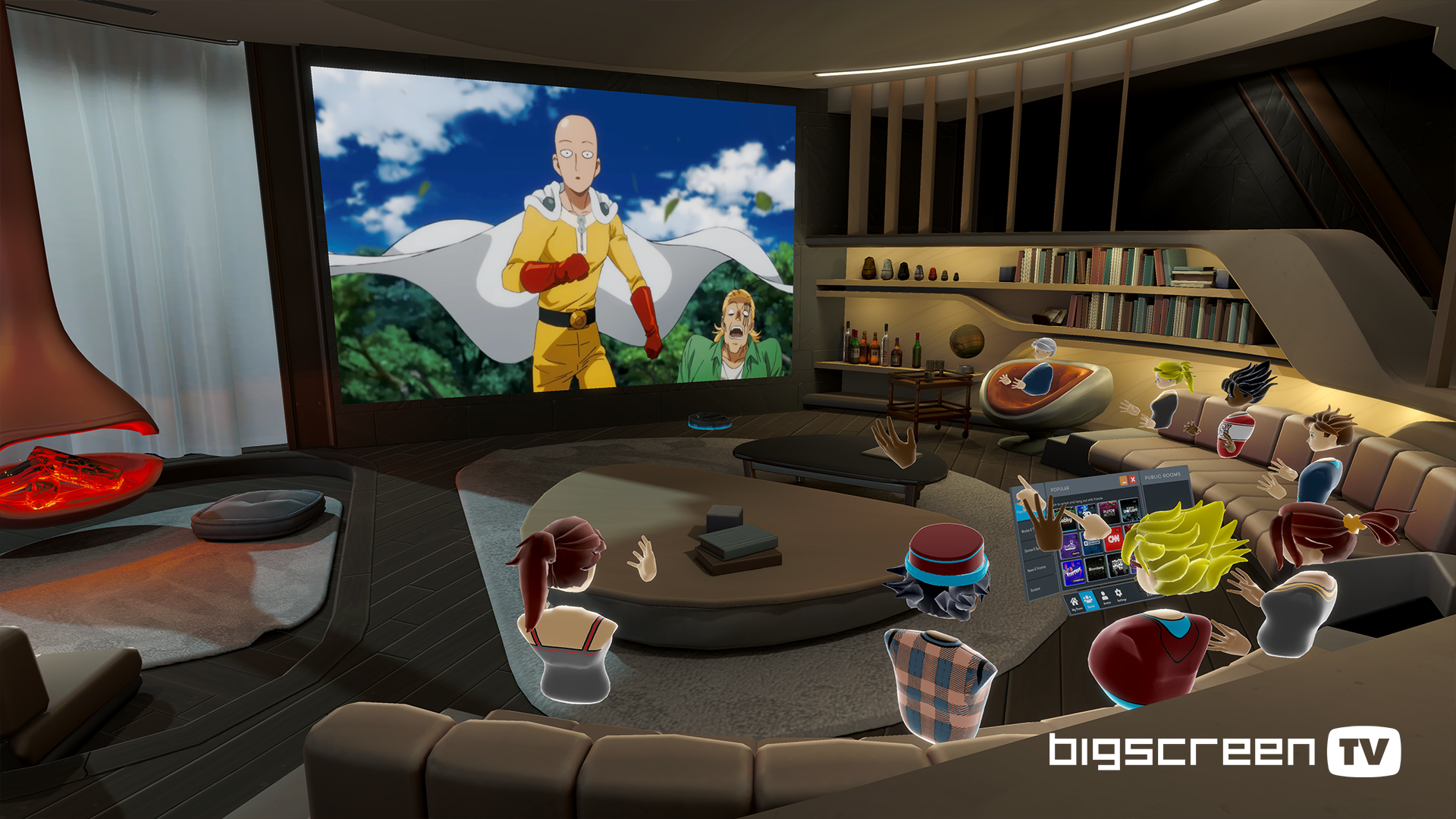 How does this work?
According to their engineers, big screen built a new VR video browser technology that can load video streaming and live-streaming sites e.g Twitch, Youtube, Comet, etc
Bigscreen TV enables VR users to access the content they can already access via a web browser, but with a user experience that's like an Apple TV.
Typing text and interacting with UIs with VR controllers can be a frustrating and slow experience. To solve this, we've designed VR UI — inspired by smart TVs — that surfaces interesting "channels" to watch in one-click
Cinema Environment
In December when social VR platform Bigscreen announced a groundbreaking new partnership with Paramount Pictures that would bring blockbuster 2D and 3D films to their VR theater experience.
Within the first month, thousands of users jumped into VR to watch flicks like Indiana Jones and the Kingdom of the Crystal Skull, World War Z in 3D, and Minority Report with fellow moviegoers from all over the globe.
News sources gathered that the first month was a big success with ticket sales surpassing Bigscreen's internal expectations.
The company didn't release what those internal expectations were, but movie fans paid between $3.99 and $4.99 for each virtual movie ticket; 77% of those ticket sales were for 3D films.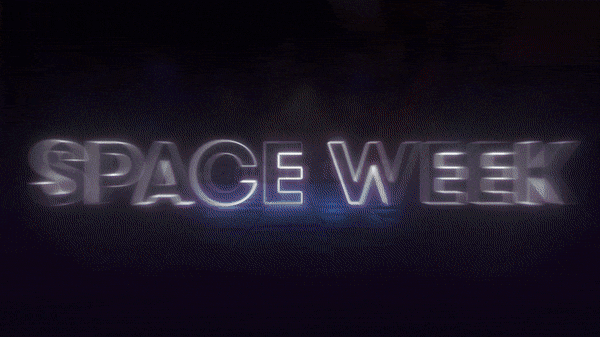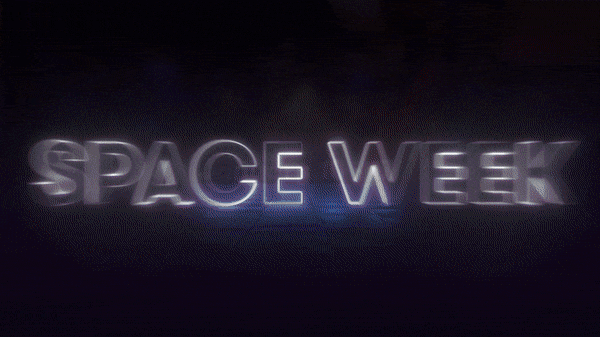 Running between January 10th and January 17th, Bigscreen's "Space Week" introduces a handful of blockbuster sci-fi pictures to the lineup. This includes Star Trek: Beyond 3D, Interstellar, Star Trek: Into Darkness 3D, and Transformers Dark of the Moon 3D; showtimes run every 30 minutes like clockwork. Following Space Week, Top Gun, Terminator Genisys, Transformers the Last Night, and Ghost in the Shell will join Bigscreen's virtual lineup
This service is not available in Nigeria at the moment or else we would love to try it out and use a feature that allows you to throw popcorn, soda, and tomatoes at the screen or at your friends.
Cool Stuff
Anyway if you are in a country that this service is available, Here is how to download Bigscreen Beta for Free
Visit the Oculus Store here (PC, Mobile, Quest) or Steam
Bigscreen supports all major PC VR headsets and mobile/standalone VR headsets.
Supported PC headsets include Valve Index, HTC Vive, Oculus Rift, Oculus Rift S, all SteamVR headsets, and all Windows Mixed Reality headsets (Samsung Odyssey, HP Reverb, etc.) Supported mobile headsets are the Oculus Go, Samsung GearVR, and Oculus Quest.
Want more VR stuff, Follow us on Twitter @ShockNG Now
---