The first ever edition of the international Rockstar student league has been held in Lagos Nigeria. E-sports players from the ages of 15-23 came to battle each other on who will be the ultimate winner of a FIFA 2019 showdown. But before we share the details of how the winners emerge let's give you a background sense of this league.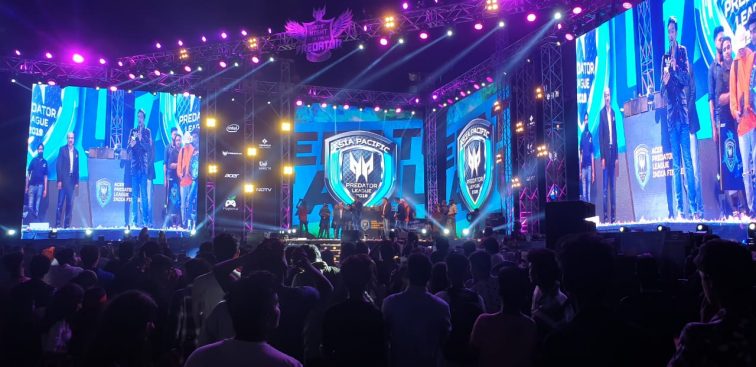 SRM Institute of Science and Technology in association with Playtonia eSports brings an exciting eSports contest where participants compete each other in world renowned game titles such as Counter-Strike:Global Offensive a FPS game for PC players, FIFA 2019 a football simulation game for Playstation players, PUBG Mobile an online multiplayer battle royal game for Mobile players, for exciting cash prize and scholarships and assured admissions at SRMIST, Chennai campus. Several countries including Nigeria will bring out their best from locally held qualfiers, who will then travel to a India to battle for global bragging rights. The championship is brought together by Platonia with sponsors from No Paper Forms, Aderenaline, Naija Game Evo and a few others.
Now back to the qualifiers which held in Nigeria on the 25th of march, 2019 and had over 25 contenders that meet up with the criteria. They battled it out for a sweet but sweating six hours with standard qualifications formats. Losers cried and former winners were bested with new talents blazing out with all glory at the event.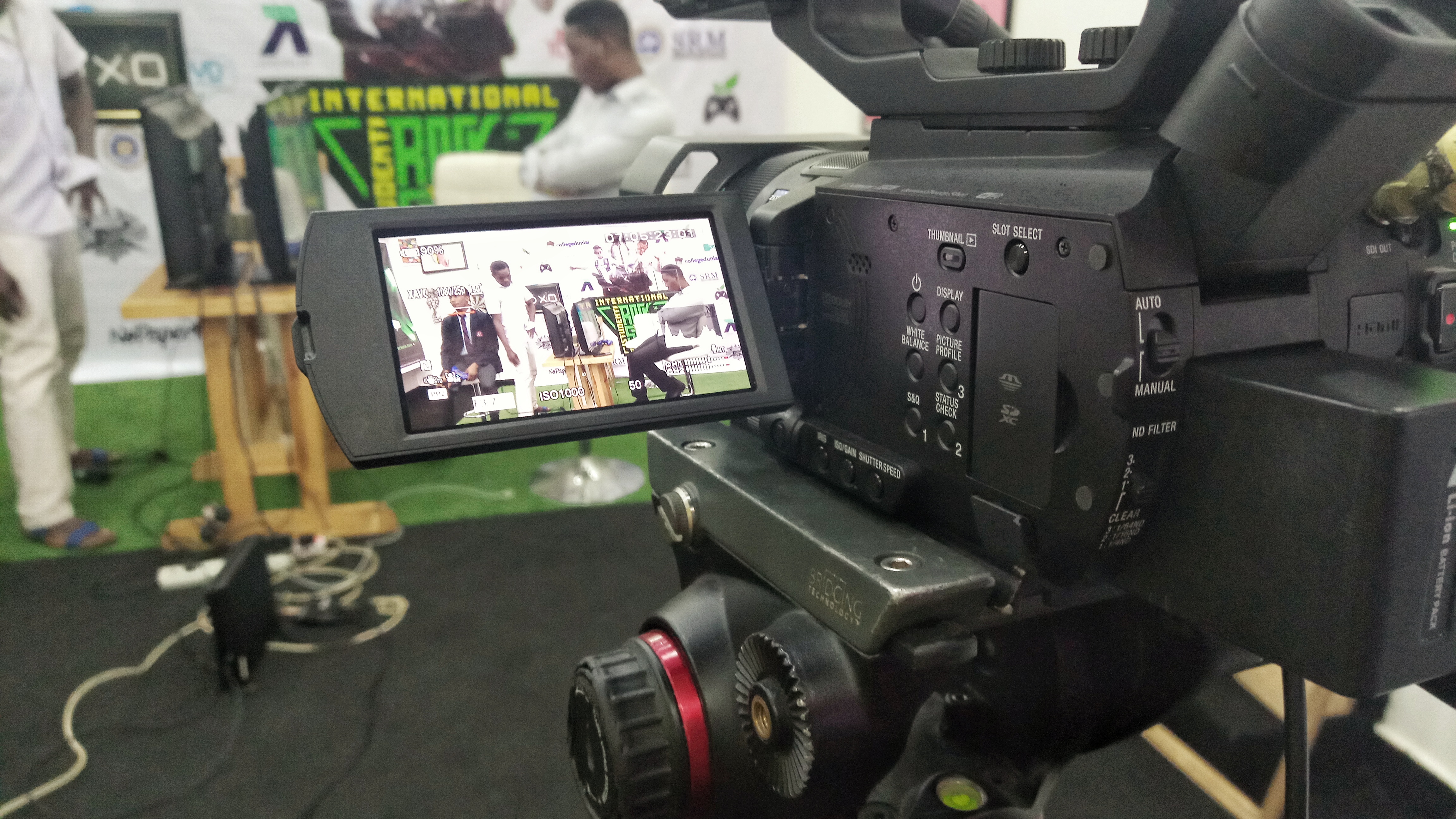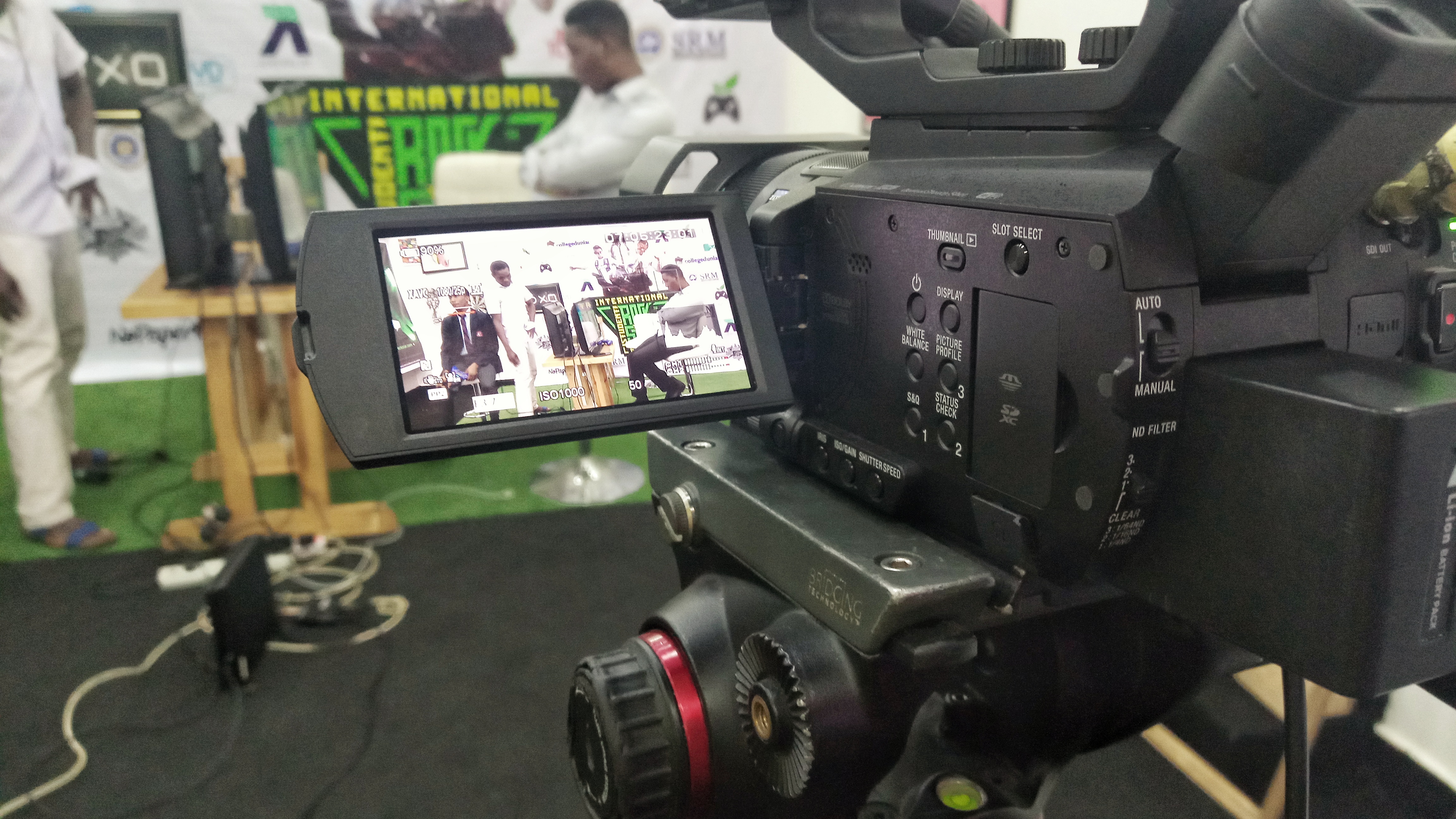 The final four emerged and proceed to the big platform where the games was life streamed for a global audience.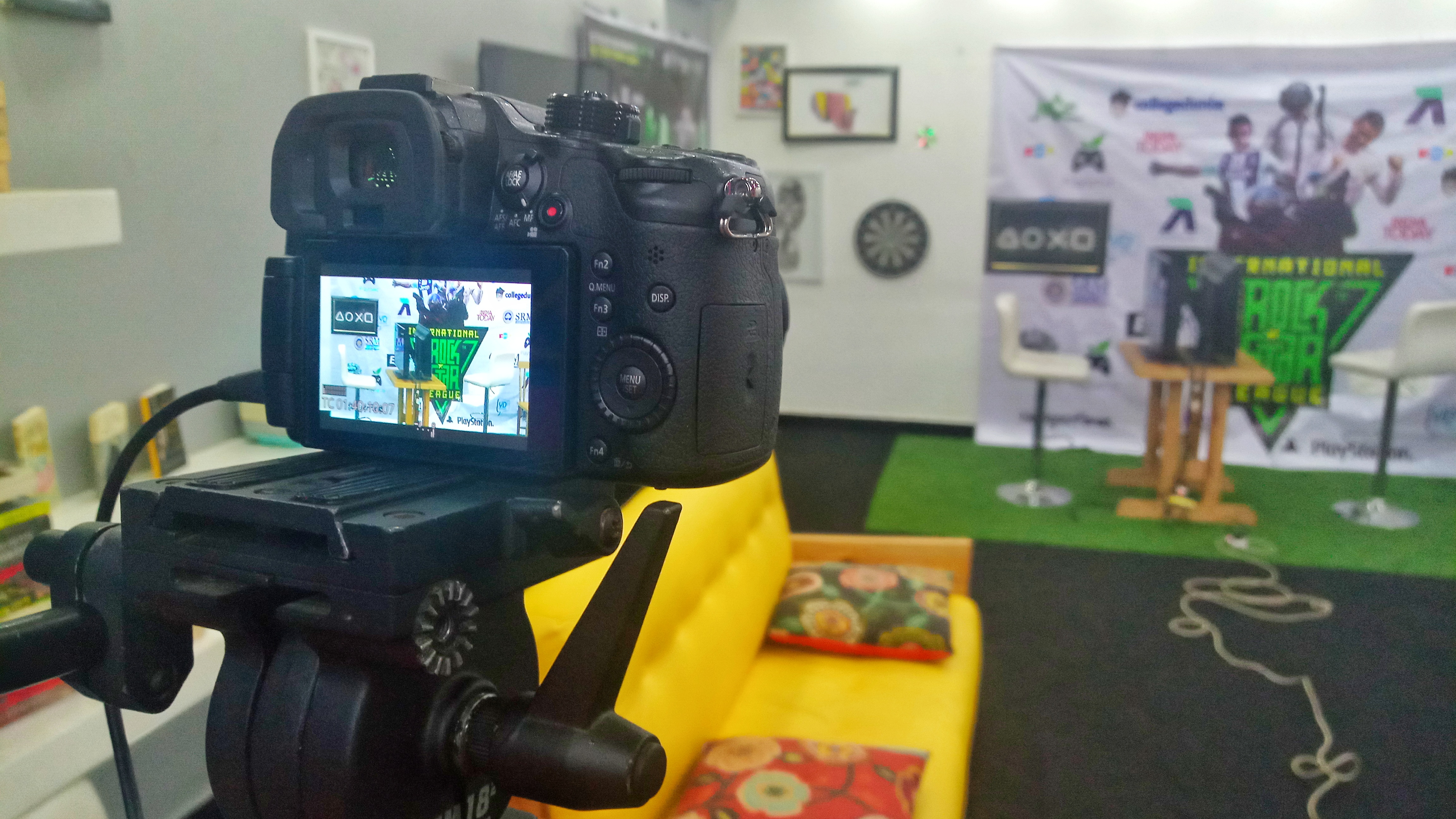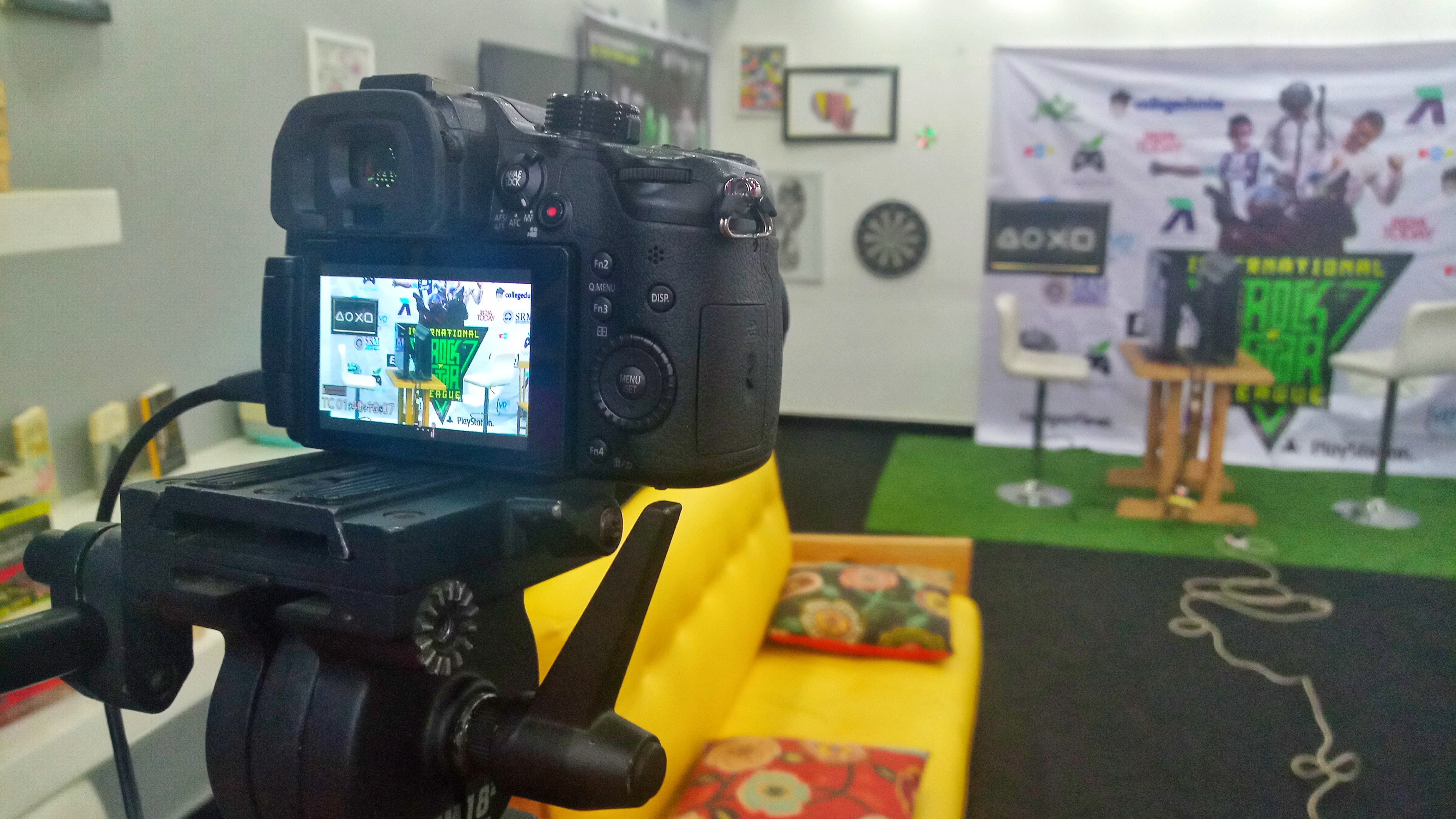 Third place match was between a new young talent named Tobi Oshiyokun who displaced a highly ranked fifa esports player during the qualifiers to get a spot for a third place match. The other strong contender was Salim , a 22 year university student studying to become a petroleum engineer who said in a pre-match interview "I am very much confident that i would thrash out my opponent.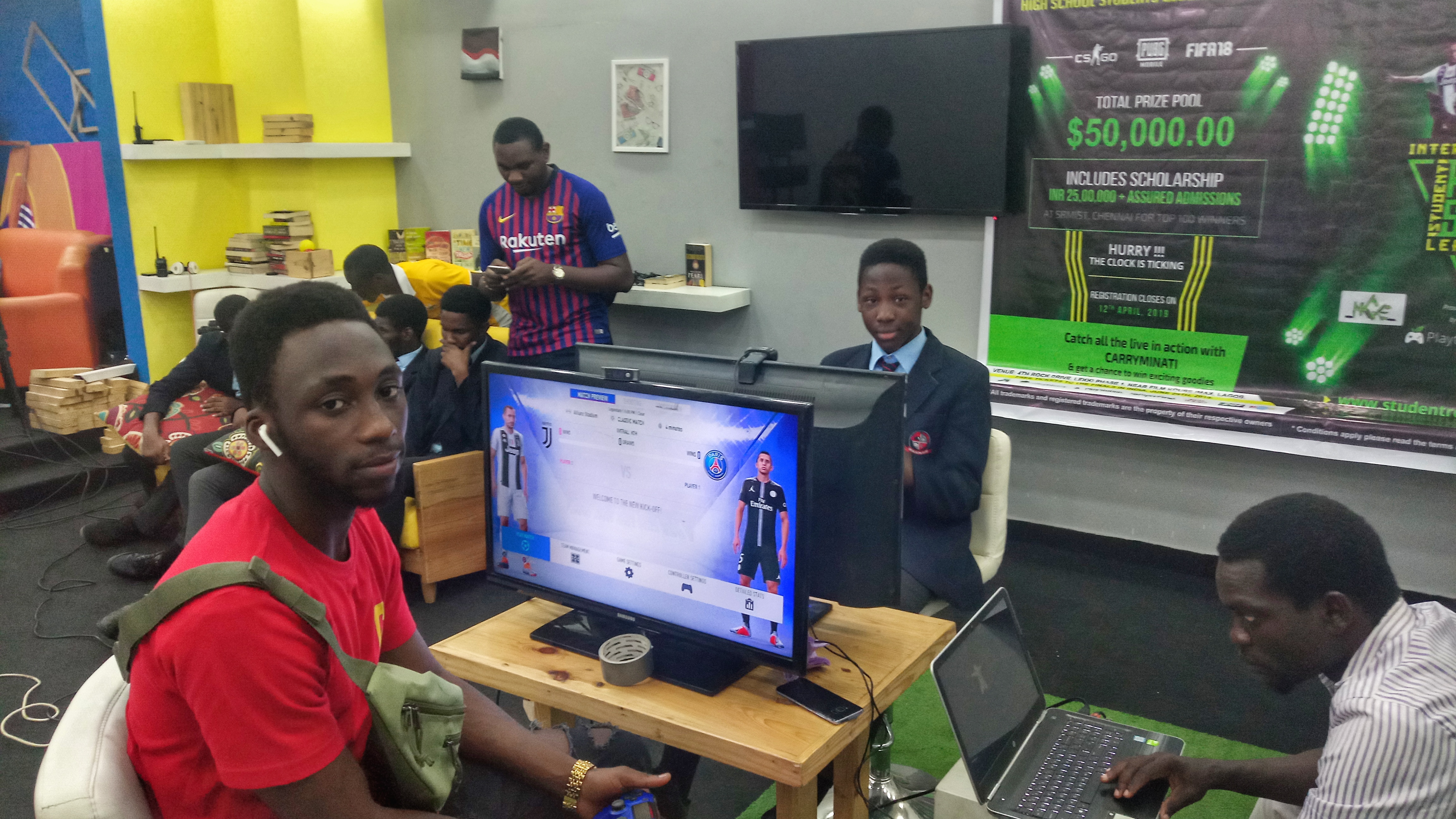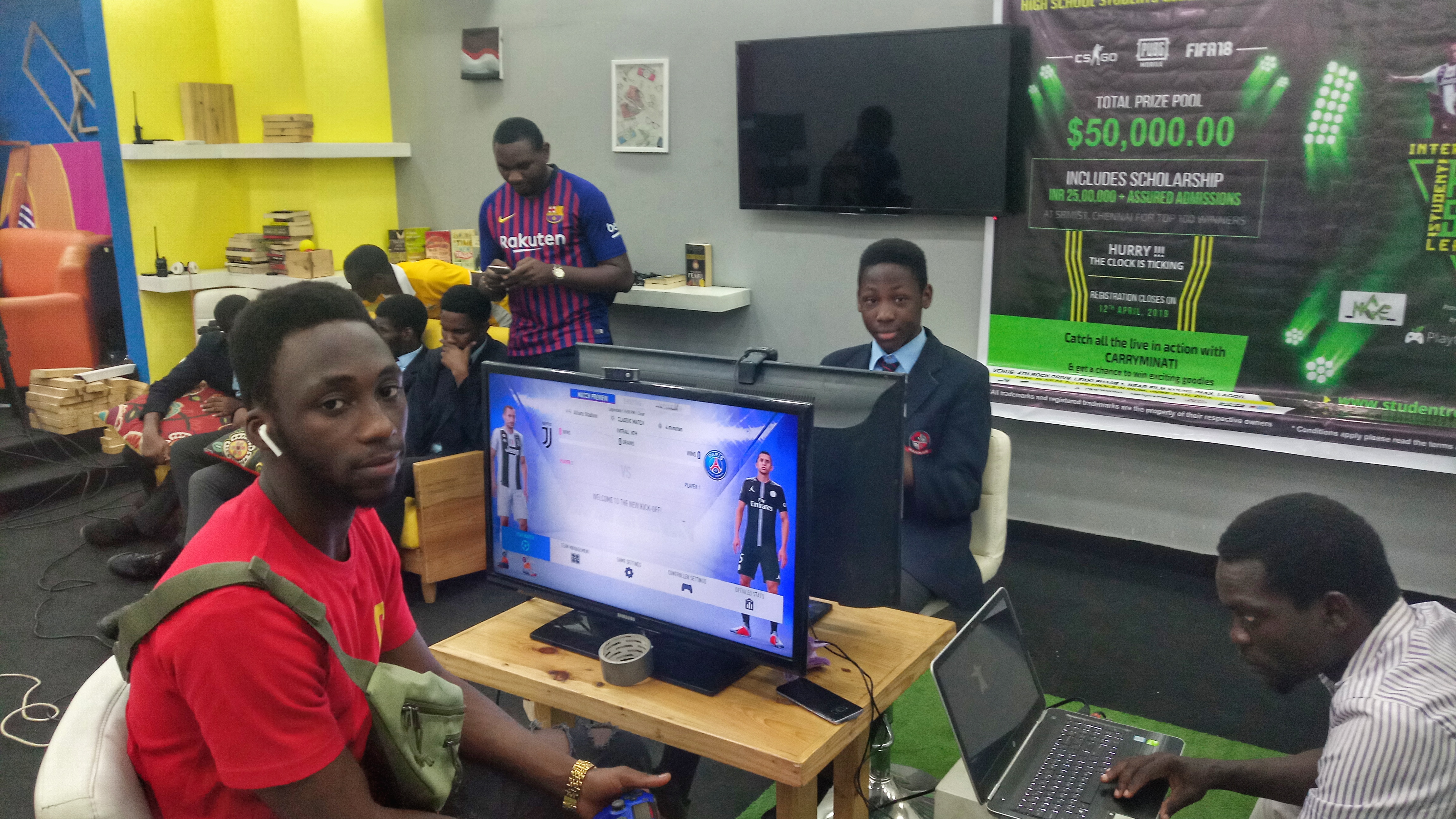 The match began in earnest and half of the room was silently rooting for tobi the underdog to win but they were proved wrong at the 48th minute with Salim netting a goal. With a liitle bit of hope, Tobi struggled to get past box 18 using every tactical trick in the book but to no avail his efforts were futile. The match ended with a goal difference in favor of Salim.
The final match began with no paparazzi. Time was getting late for everyone, no one wants to get stuck on the island as per terrible traffic that happens there.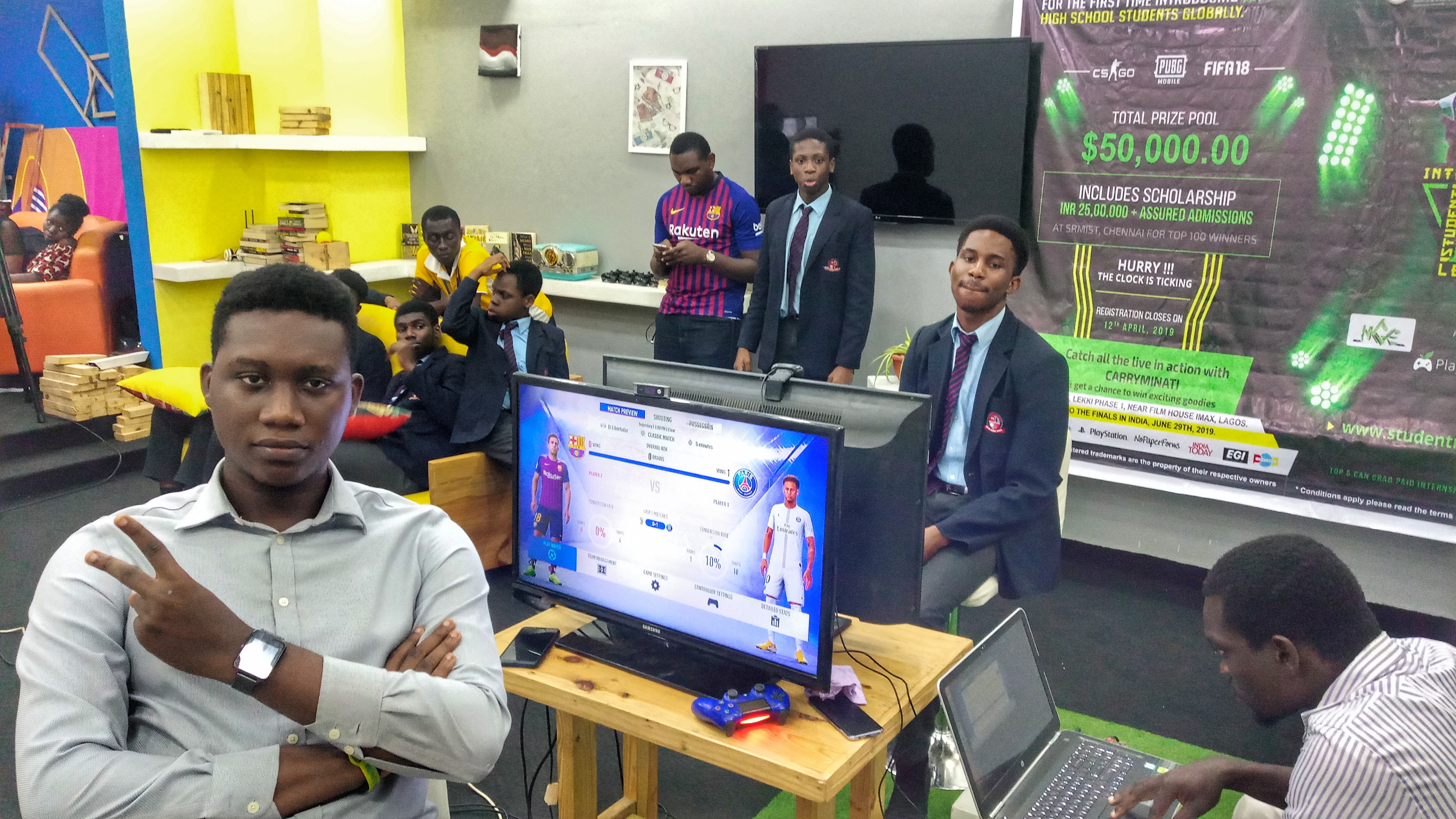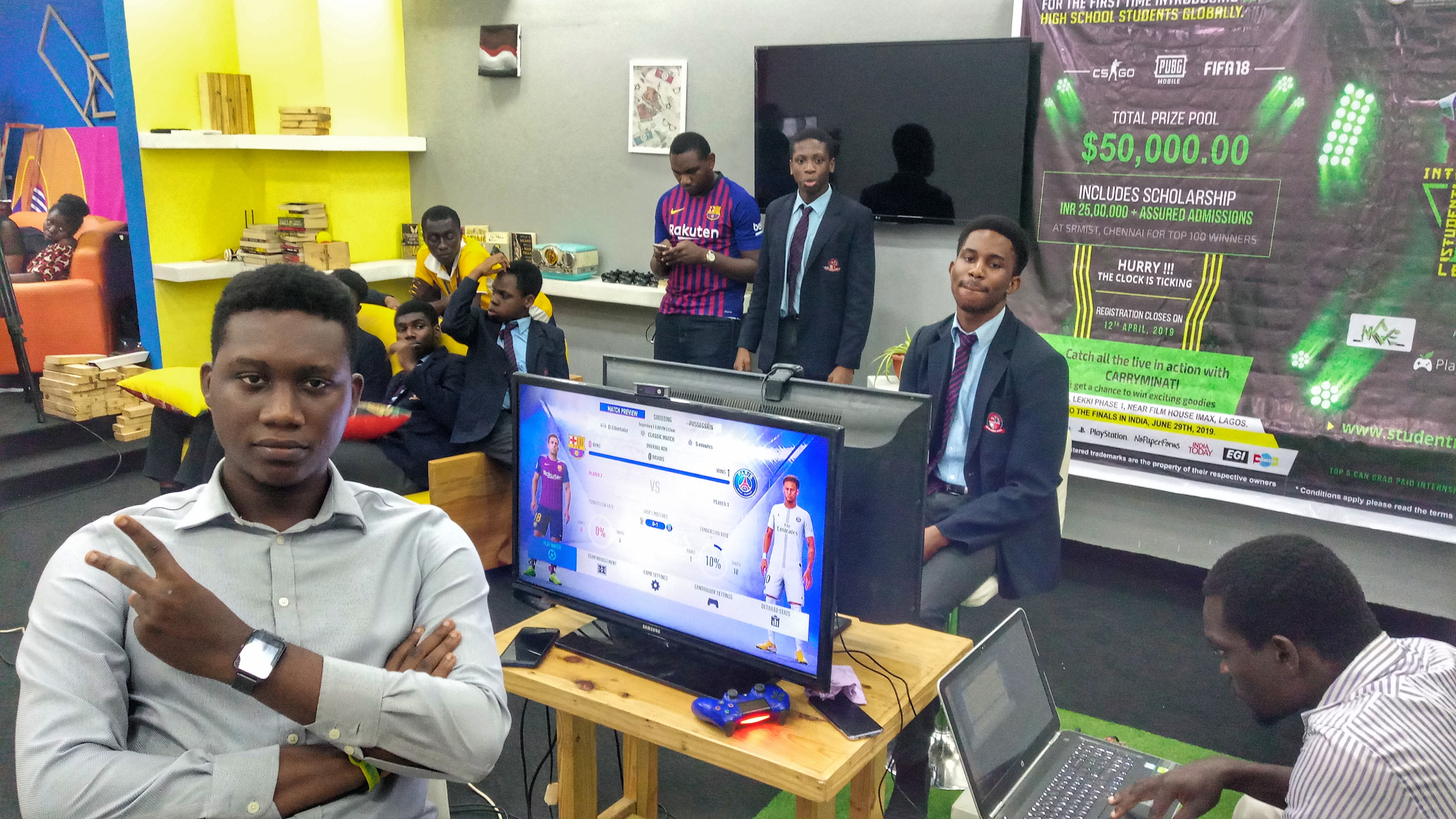 17 year old Emmanuel Adegelu who just wrote his final secondary papers was facing Imaji Faruna, a 23 year old pro gamer who is regarded as one of the top esports players in the country. Faruna has skills in games like mortal kombat, Call of Duty amidst other games.
Though the match was quite competitive but faruna experience and exposure gave him the much needed edge to win the game fair and square. The match ended in a 3 goal difference with no goals to Emmanuel. Watch full match here
All winners gets cash prizes with scholarships to SRM university and the top players; Faruna and Emmanuel will get to represent Nigeria in india at the world stage. the touramnet is set to take place 29th and 30th of june this year.