The Story ⚡
Film Rats is pleased to announce the second edition of its film festival, The Annual Film Mischief (TAFM) which will take place in Lagos, Nigeria.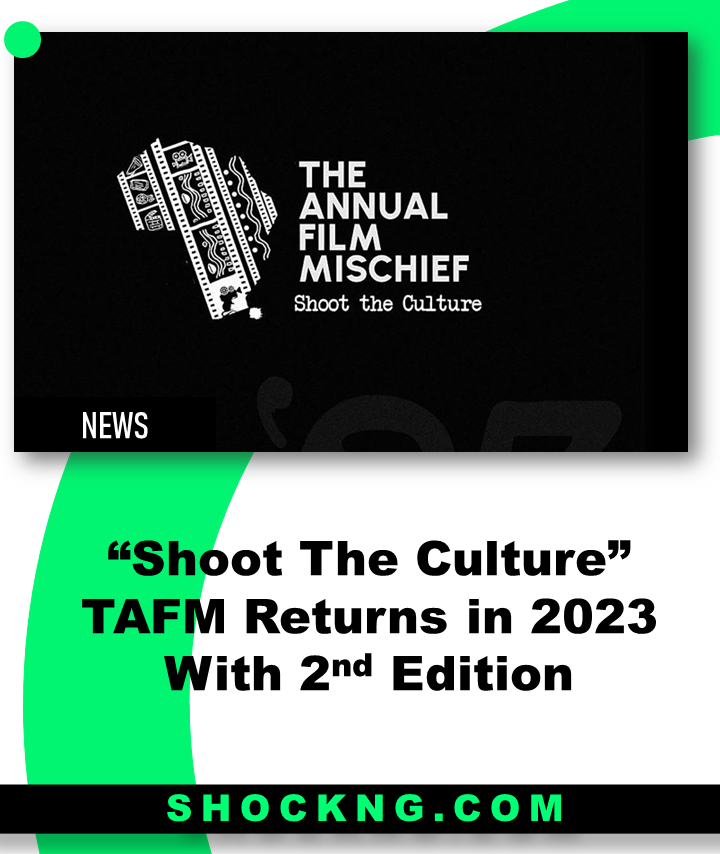 Last year at its maiden edition, TAFM had amazing movies screened such as Owen Olowu's "Songs of Ubong" (Winner, TAFM Grand Cheese Prize), Reflections (Winner, Best Screenplay), The Samaritan (Winner, Audience Cheese Pick), with award-winning Chuko & Ari Esiri's "Eyimofe" opening the film festival and Paul Utomi's "Country Hard" delivering an excellent close.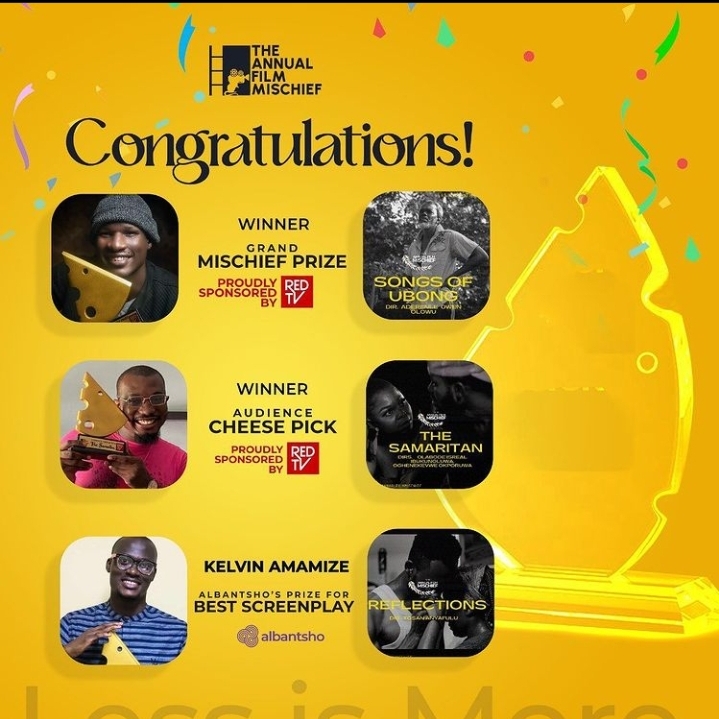 While the maiden edition focused mostly on films of Nigerian descent, this year, TAFM '23 will open to films across Africa.
Here's what founder, 'Chukwu Martin, has to say about TAFM '22:
"In March 2022, we launched The Annual Film Mischief to shine the spotlight on filmmakers daring to tell stories with unique narratives and styles. This would continue to be at the core of our festival.
The average African filmmaker comes from humble beginnings and though there will be limited resources, there will never be limits to creativity, hence our theme – "Less is More". It was a call to action to reach beyond financial limitations and dig into the abundant well of creativity.
We had some successes to celebrate. "Yahoo+", one of the films screened at TAFM '22, went on to get nationwide theatrical distribution with moderate success at the Nigerian box office.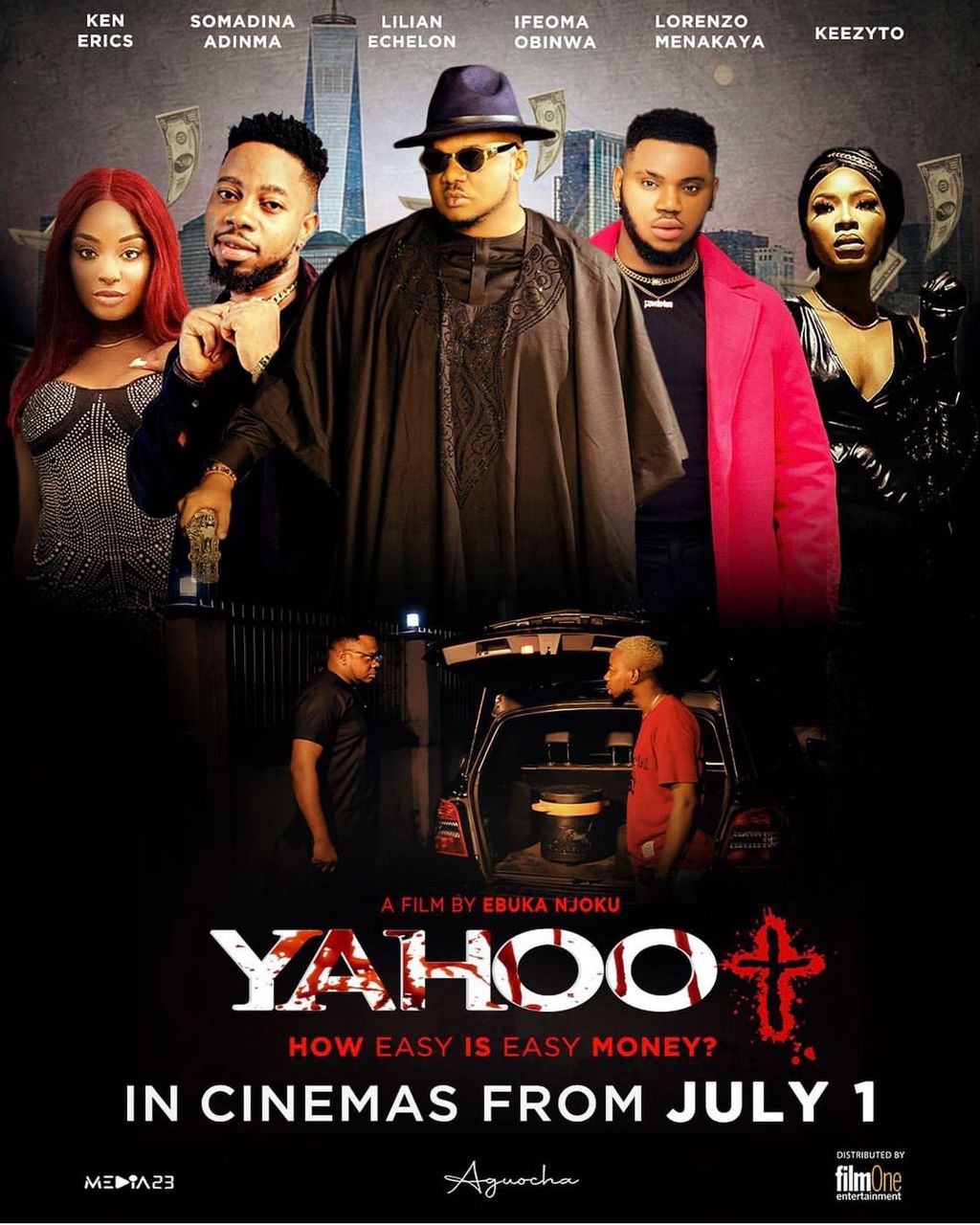 We brought audiences to see Owen Olowu's clever film "Songs of Ubong " which went on to win more laurels at different festivals. Beyond the films, we also became a hub for networking, connecting young tech entrepreneurs in the film industry with venture capitalists.
We were overwhelmed with the support from Impact Hub, Viva Cinemas, Uber, Malta Guinness, Thursday Film Series, Albantsho, our Headline Sponsor, RedTV, and many others, who worked with us to ensure the festival's success. We are challenging ourselves to be better than the last which of course, leads us to TAFM '23 opening to filmmakers across Africa.
It is us calling on African filmmakers, home and abroad, to reignite their passion for film and "shoot the culture!" which is this year's theme. This avant-garde edition is looking to connect African storytellers, change attitudes towards film & filmmaking and expose audiences to a more extensive taste of cultural experiences."
Festival co-directors, Uche Chika Elumelu and Tomi Folowosele further explained what #ShootTheCulture means and why;
"TAFM '22 was beautiful. We celebrated brilliant films with little or no budget. It was truly refreshing to see the audience enthusiastically engage with these incredible stories. We are delighted to return for another edition; celebrating film with all African filmmakers.
The theme we have chosen for TAFM '23 is #ShootTheCulture. This reflects uniqueness from the African eye, encouraging filmmakers to dig deep into our culture and tell our stories; weave the most beautiful tales into colourful robes for the world to marvel at."
So, what are you waiting for, filmmakers? Grab your cameras, call your team, and get ready to #ShootTheCulture! Festival selections will include feature and short films both domestic and international. Submissions for the 2023 edition of The Annual Film Mischief will officially open on November 1st, 2022, and filmmakers are encouraged to submit entries early with the regular deadline through TAFM's film freeway page.
What's more? TAFM is free!
TAFM is delighted to showcase the innovative minds of the next generation of African filmmakers with film screenings, Q&A sessions with creators, Roundtable conversations, masterclasses, and seminars to encourage discourse and document the industry's journey and future.
CONTACT US
For further information and enquiries, please send an e-mail to [email protected] or place a call to Dotun (Head of Media & Comms) via 08032599175.
Thank you for reading
Shockng.com Covers the Business of Film/TV and the Biggest Creators in Sub-Saharan Africa.
Let's be Friends on Instagram @shockng