The Story ⚡
"Dinner at my Place" directed by Kevin Luther Apaa led domestic ticket sales during its debut week on Jan 28th 2022.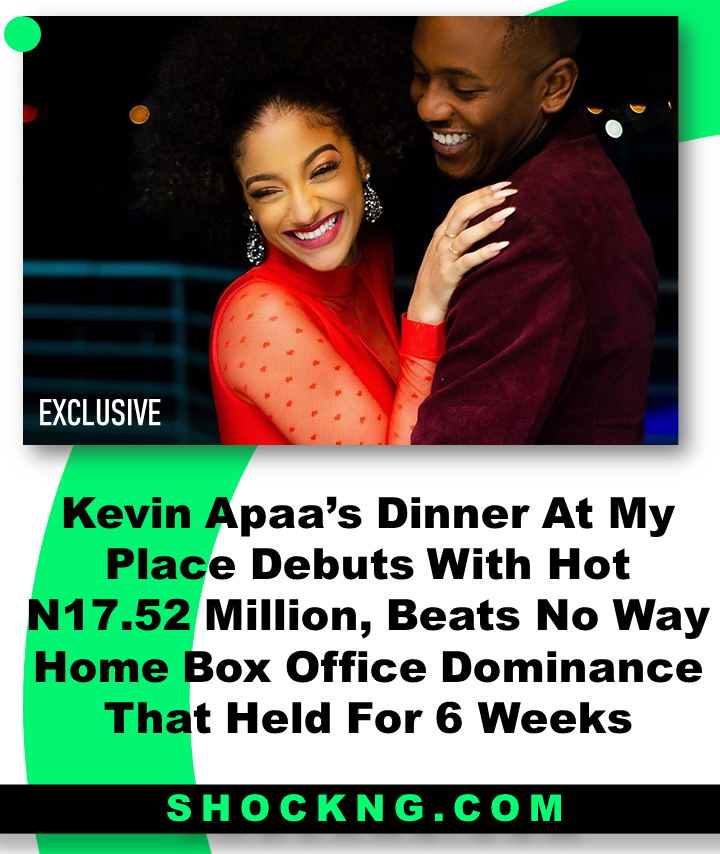 Tell Me More
Romantic comedy directed by Kevin Apaa and produced by Chiamaka Ebochue for Duku Pictures has begun its theatrical release with some fantastic numbers.
The title follows a Nigerian-American man who is planning to propose to his girlfriend while she is having dinner at his place, however things take a turn for the worst when his ex-girlfriend unexpectedly shows up.
The cast includes Timini Egbuson, Sophia Alakija, Bisola Aiyeola, Charles Etubiebi, Debby Felix, Uche Nwaefuna with the picture having a runtime of less than 2 hours.
Opening weekend for the film minted N11.68 Million and full 7-day figures cume close to N18 Million.
Box Office: Top 5
Dinner at my place beat 4 other contenders in its opening week to gross N17.52 million in ticket sales and powerfully ranks first on the top 5 box office leaderboard.
Spiderman: No way home has been the top title since its debut last December and while we expect its reign to be over – it was tough to predict that a Nollywood title would be the chosen one to end this reign.
No way home has dashed past the N710 Million and now needs another fresh N100 Million to furiously smash Black panther's record held since 2018.
is this Possible? we don't share that much optimism.
2021's biggest Nollywood debut "Christmas in Miami" ranked 5th with less than N7 million in sales last week. The total cume of the title is a little above N260 Million. Now approaching its 8th week, the title is losing steam and might be knocked off the top 5 next week.
The 355 still remains right in the middle of the chart with the last full 7 days sales not surpassing N10 Million in ticket sales. Showing in 56 locations, the overall title is underwhelming with the overall cume set a less than N40 Million.
King's Man 3 is still fighting for consumer attention as it made N6.36 Million last week. it has everything that the consumers want but it seems the timing of the release is against its success with the popular franchise title yet to hit N100 Million after 6 weeks in theatre
Kevin Luther Apaa
if you don't know, Dinner at my place was originally a short film released back in 2019 before it was made into a feature-length title with Nigerian cinema moviegoers as the target market.
This is quite an interesting path of doing a proof of concept and we will get more info from the film executives behind the project.
For now, Director Kevin exclusively shares with us how he feels about these numbers:
"I am really overwhelmed with excitement because all I wanted to do was to make a movie, So I would like to thank everyone who has gone out to the cinemas to see "Dinner at my place" and those who are planning to go see it.
Thank you, Thank you, I appreciate your support!"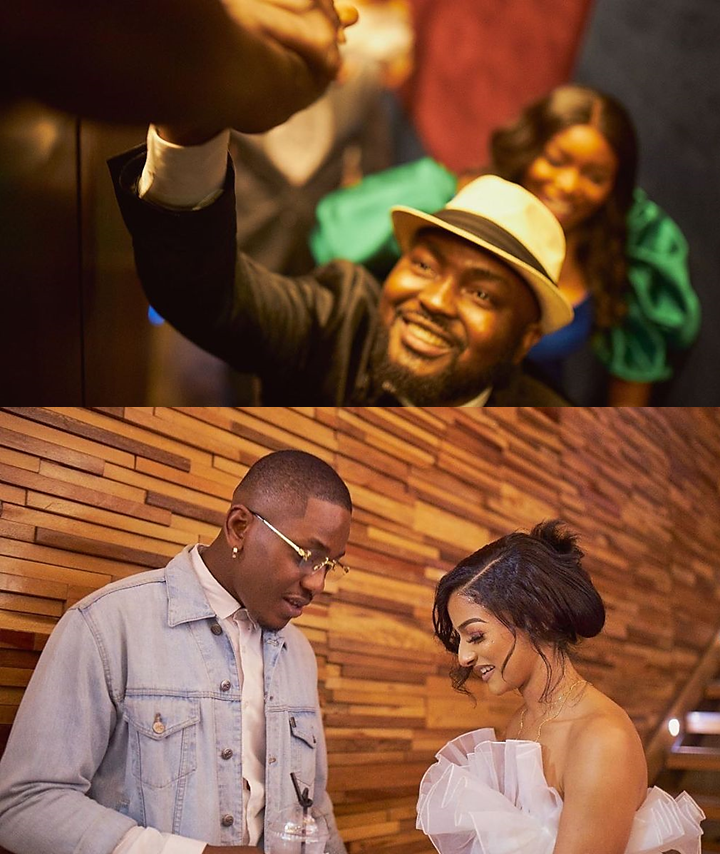 In Summary
Projections for the title are in the positive of N80 Million overall gross if the title continues to pull double digits in the next few weeks. And we're quite curious to see if this title gives a signal that Valentine's box office will be better than the 2019/2020 numbers.
This is a SHOCK Exclusive – Thank you for reading
Shockng.com Covers the Business of Film/TV and the Biggest Creators in Sub Saharan Africa.
Let's be Friends on Instagram @Shock NG