The Story ⚡
Our ideas about what's possible and what we are capable of are not only a function of the size of the challenge we face.
They are also grounded in our past perceptions and experiences.
Today we look at Talent Bankability from a Nollywood Perspective.
Tell Me More
If I want to make a commercial film, How much budget is needed to hit a certain ROI?
Who are the Nollywood stars I can hire that will make my film a hit.
This and more, are the core question every Nollywood executive producer tackles at stage 1 of pre-production.
Casting Decisions are made on how they answer and then a film product is shipped.
In recent years, Nollywood has morphed into a sexy industry that excites new and young enthusiast.
They invest in their craft, work hard to get into audition rooms and play dress up with borrowed funds for the red carpet.
It's a merry go round affair for 8 years, if they last that long.
Then the ultimate test comes.
A lead role for a big commercial film.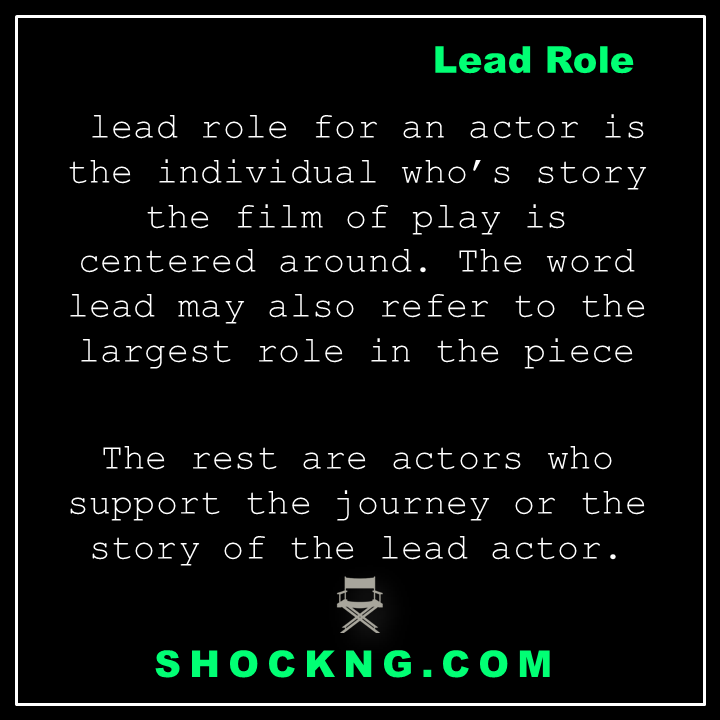 If a talent enters a contract to lead in a big commercial film, executive producers have set expectations.
First, they expect that the said talent can pull his/her core fans to watch the film, driving ticket demand.
They expect that the talent can wield attention to make the film talked about and valuable.
They also expect that the talent takes the said written role and deliver a superb performance for entertainment.
Order of this surmise is scrambled but success on all these 3 fronts is critical for the future of the talent.
Prior performance is a clear indicator of future performance. This principle holds true in the business of big films.
The more a talent scores well on the above set expectation for big films, the higher their chances of being in demand and hired again.
This has been true for the talent – Toyin Abraham.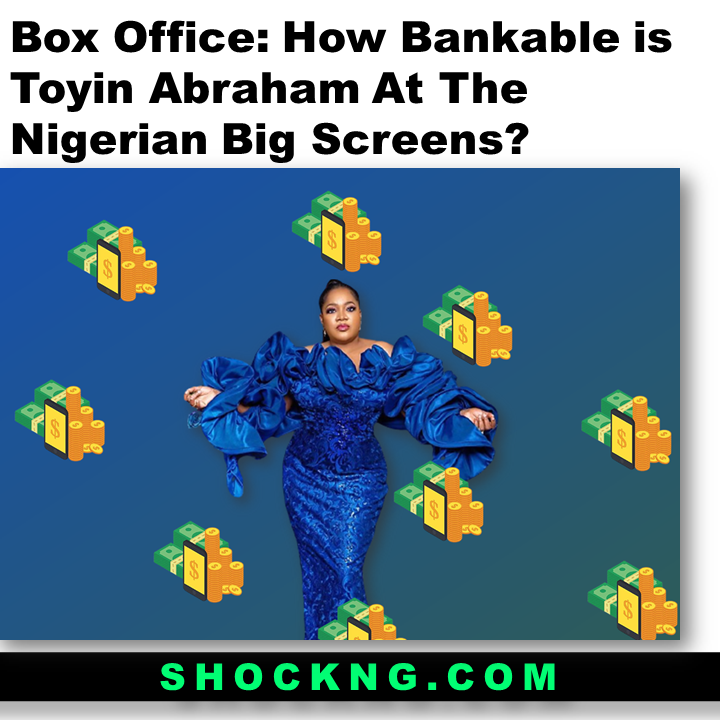 Aged 39, She as an actor has consistently unlocked how to score high on the 3 conditions and hence deemed bankable.
From getting her first role on Yoruba DVD movies, to starring in her own digital reality TV Show and then crossing over to Lagos Nollywood.
Her career trajectory that made her spin the different mediums of distribution has proven to be the secret to easily ace this EP expectations.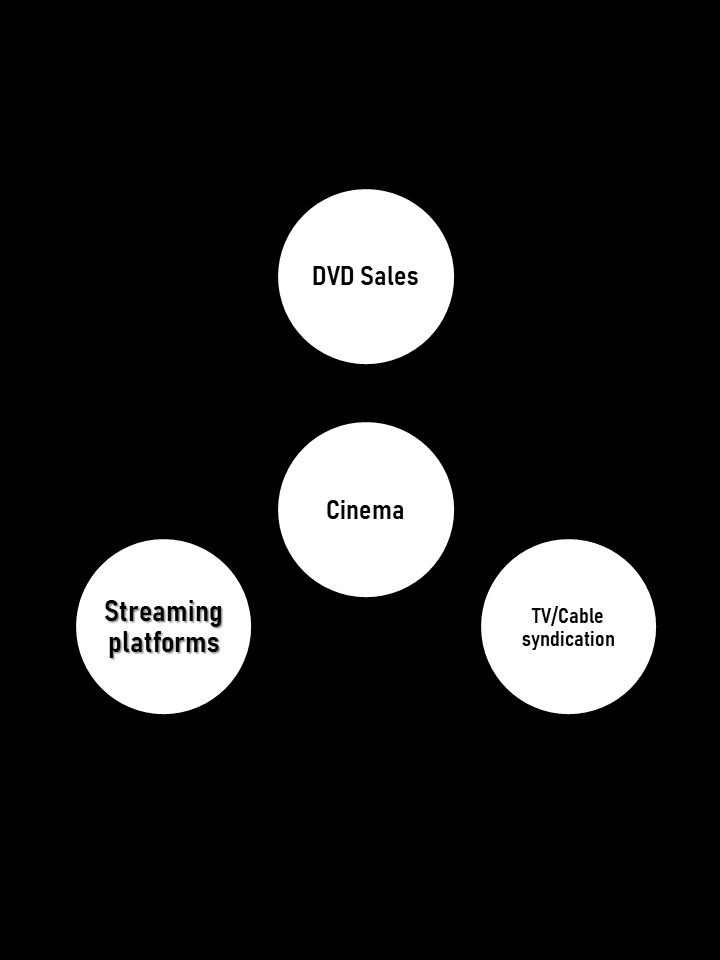 Box Office Performance
Prophetess (2021) – N131.4 Million
As a Local prophetess based in ibadan, Toyin Abraham was able to lead this title to box office domination in April. Opening weekend + Advanced ticket sales hit N75 Million, pushing the title to become an early win for the Niyi Akinmolayan studio project.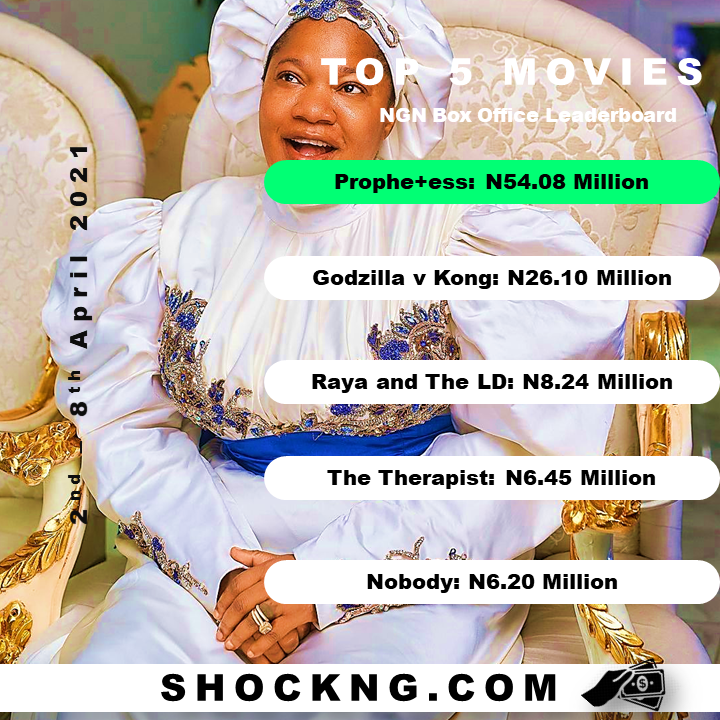 The Alakada IP (2017, 2020) – N113.22 Million + N74 Million
For some reason, speaking unconstructed English with dashing confidence makes Nigerians laugh.
Based on this, Toyin Abraham's character "Yetunde Animashaun" becomes very popular with the movie market.
The character lives a fake life and is ready to do anything to keep it that way.
In 2017, The Alakada IP was officially brought to the big screens. Though a smash it on dvd, it was the not until the title grossed over N74 Million that the actress made bank from this creation with even several endorsements deals coming in after.
In 2020, after the destruction of the big screen business by Covid 19.
The title was revived yet again, this time with the hot shot director Kayode Kasum who had just stepped into the limelight.
Fate of Alakada was the one of first Nollywood title to be released, post lockdown. With industry observers being skeptical on if there would be enough movie consumers to drive demand.
Opening weekend proved them wrong. The title pulled a decent N17 Million and restored false hope that all movie goers would return.
They didn't.
This was just Toyin's Hard core fan's that turned out and showed up for her.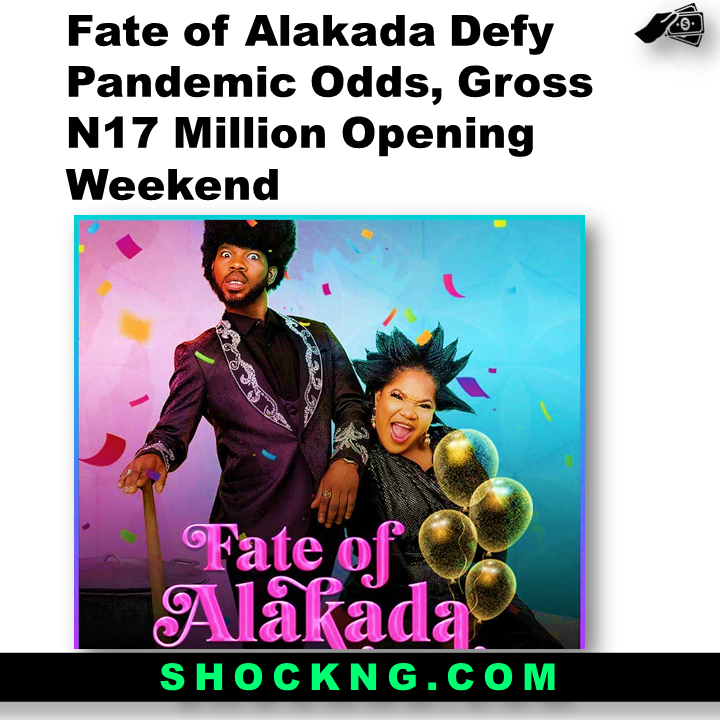 Bling Lagosians (2019) – N120.5 Million
Prominent Stage Auteur, Bolanle Austen Peters's made her first foray into the big screens in 2019
Her project which she directed and co – produced made an unrivalled debut at the box office June 25th.
With an astounding cast of Nollywood favorite stars, the motion picture opened with N27 million in the first 3 days and then crossed over the N100 Milestone after a month, effortlessly.
Bling Lagosian got a lot of things right during its pre-production and one of it was casting Toyin Abraham as Dunni Fernendez
Although, the hired talent wasn't a major lead, her cut out scenes used in ending the trailer was comic gold that served its purpose afferently.
There is nothing that promotes a film product than a well-cut out trailer.
With Toyin gesticulating as Dunni, a rich but local Yoruba woman amongst her team of peacock-ly dressed socialites.
Audiences connected and soaked up the excitement value from that cut which directly boosted the title's anticipation temperature in the market.
The higher the temperature of a film anticipation in the market, the better its odds of becoming a box office success.
On the surface, Bling Lagosian was a critical success. Grossing over N120 Million, became top 5 films released in 2019 and landed on the overall top 15 list of the highest grossing Nollywood film.
Toyin Abraham was part of this success.
Ghost and the Tout (2018) – N77.23 Million
In the year 2018, when big Hollywood films and their stars dominated the local box office. A feature film directed by Charles Uwagbai was set to be released theatrically in Nigeria.
Samuel Olatunji and Toyin Abraham who were producers of the project had realized a "death date" has been given to them by exhibitors.
it was a glaring doom, any Nollywood film that premiered from May 11th 2018 was perfectly stationed to be heavily pounded by Hollywood competition.
The Ghost and the tout was that Nollywood film.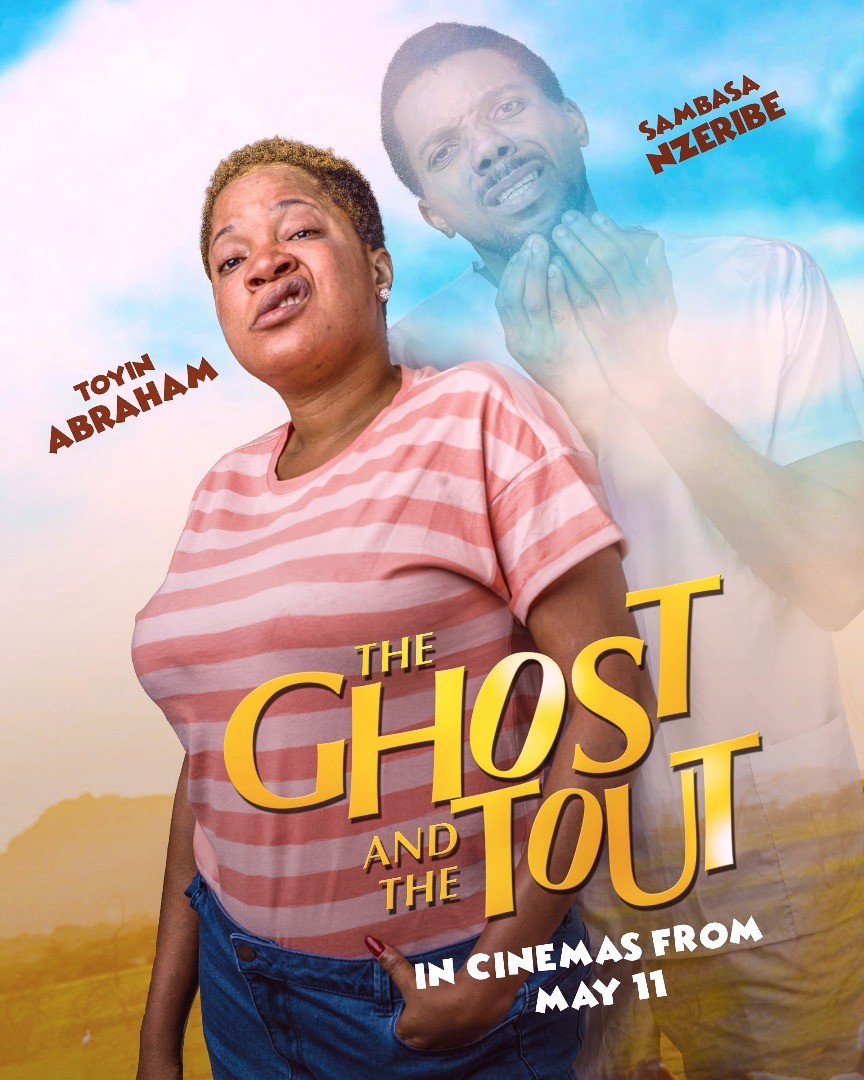 At this exhibition period. Marvel's Avengers Infinity War was still revving and cashing out heavily from a box office money storm.
The badass sequel to Ryan Reynolds Deadpool as well as Solo, a Star Wars story featuring Emilia Clark were on their way, strongly campaigned for their May 18th and 25th debut respectfully.
All of this big title against a local film – no brainer, they were going to be crushed.
But the D- Day came. The Ghost and the tout with just a couple of stars with not much ado marketing funds wasn't crushed but prospered in consumer demand.
Dashing through ticket sales of N30 Million in its first 3 days. Then inching close to N80 Million revenue after 8 weeks of exhibition.
This event clearly showcased the super star power of an actress that has spent a decade in an unstructured industry.
2021 is here and a sequel is set to premiere this sept 10th. Fast rising director Micheal Akinrogunde is at the helm and we at least hope the feature gets an upgrade in terms of storytelling.
Elevator Baby (2019) – N30.5 Million
Anthill studio's first bold step to making an indie motion picture was "Elevator Baby"
The film released in October stars Timini Egbuson and Toyin Abraham as its principle cast.
Spending over 10 weeks in limited cinemas across the country.
Revenue earnings cume to N30.5 million
In comparison to other film, you might say that this figure is small money but the budget to ROI ratio is what makes this case distinctive.
According to the Studio executives, the film delivered a bountiful ROI due to the small budget that was used in production.
Both the two leads of the film took a pay cut. Opted to sign a contract for profit participation wherein they are paid more based on the success of the film – which it did.
Their decision payed off handsomely.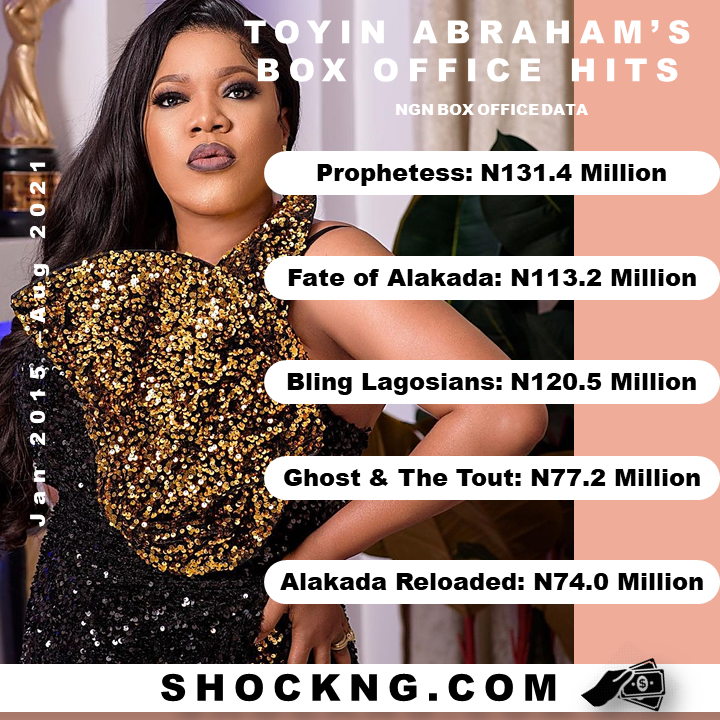 In Summary.
As the movie market here is highly unpredictable, the big screen business is not for the faint hearted.
it is very important that Executive Producers have a way of gauging the talent they bring onboard as well as their market capabilities.
After distribution, effective casting is the other pillar that play a huge part in reducing the odds of making "box office flops"
Hence constant experimentation, outlined winning strategy and a strong gut for risk is highly need for success.
There are more losses at the box office than wins.
Praise be to the Executive producers who throw the dice and await results on a year-to-year basis.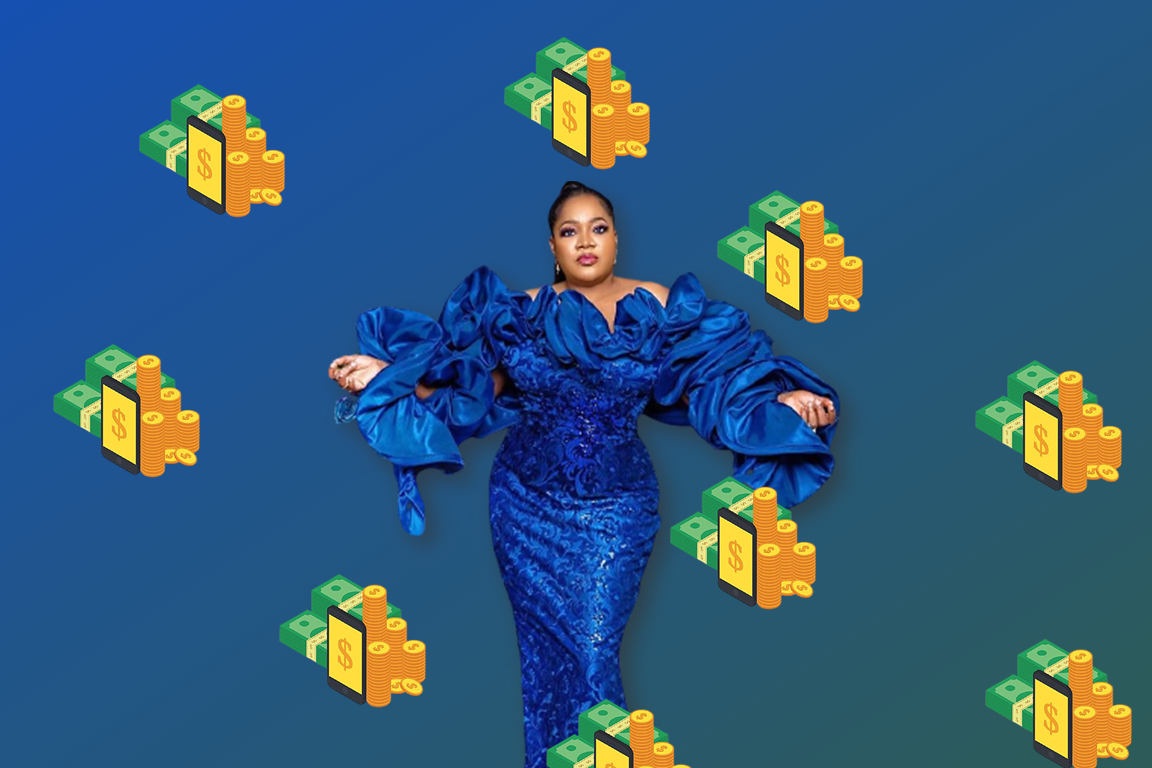 Thank you for reading
Shockng.com Covers the Business of Film and the Biggest movies that screen in Sub Saharan Africa.
Let's be Friends on Instagram @Shock NG