The Story
Fast and Furious 9 has locally unlocked the first N200 Million Revenue Milestone for the exhibition year 2021.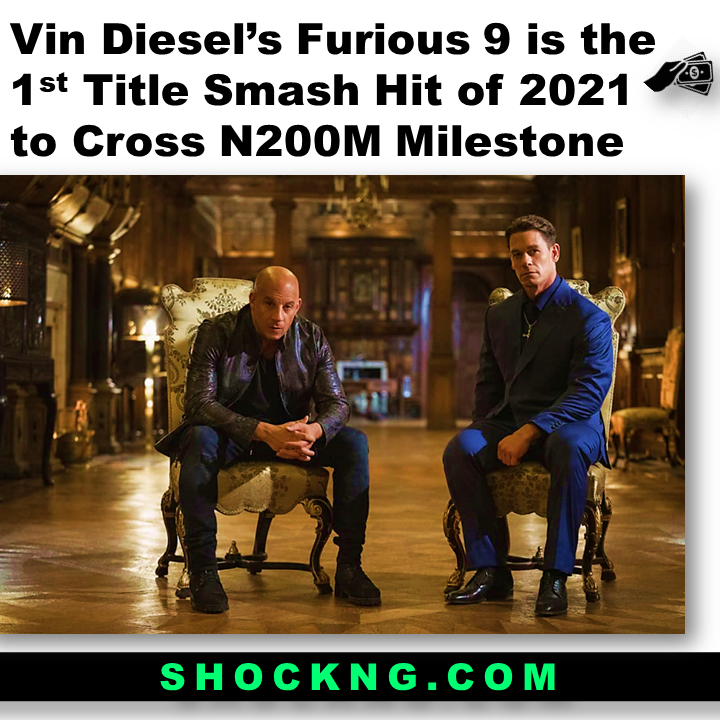 Tell Me More
Originally scheduled for a theatrical global release in May 22, 2020.
Then pushed forward to April but finally hit the big screen June 25th 2021.
Fast and Furious 9 over the period of 10 weekends screening across west African cinemas has been able to excite movie goers to cume a smash hit figure of N232,704,393 Million.
Globally, the blockbuster title is the first Hollywood movie to gross over $700 million at the box office since the ongoing COVID-19 pandemic began.
The latest installment of the film follows Dom Toretto who is now living the quiet life off the grid with Letty and his son. A new threat forces Dom to confront the sins of his past to save those he loves most. His crew soon comes together to stop the most skilled assassin and high-performance driver they've ever encountered — Dom's forsaken brother.
Franchise Historical Data
Vin Diesel with his family of friends and flashy cars are on – screen favorites in west Africa.
According to box office data, the franchise title since 2015 has made over N800 Million.
Fast 9 – N232,395 (June 2021)
Hobbs and Shaw – N279,550 (August 2019)
Fast 8 – N163,490 (April 2017)
Fast 7 – N154.972 (April 2015)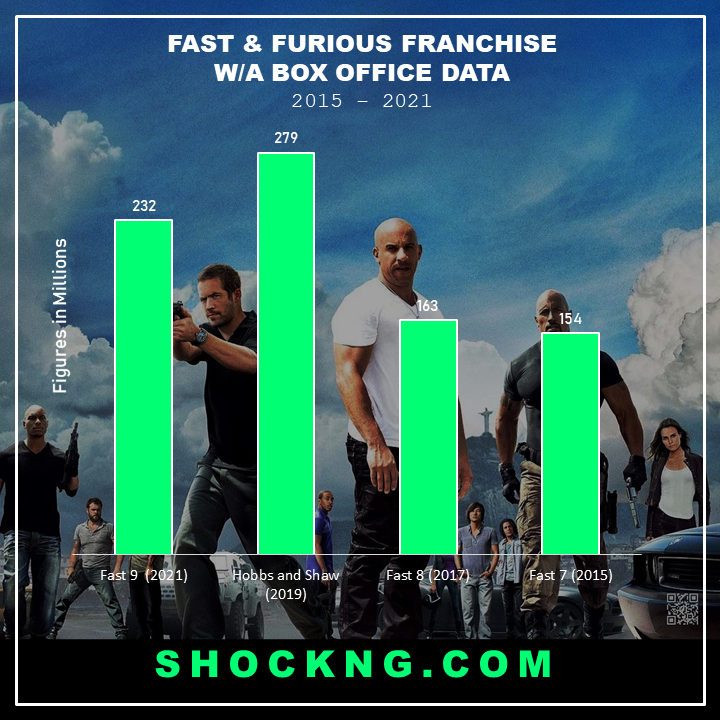 The revenue metrics suggest how the lingering pandemic botched the gains of the 9th franchise title.
Furious 9 should have easily been a N300 Million grosser. Then debut on the top 5 highest grossing film, but pandemic says no.
Top 5 Foreign and Domestic Films So Far
Let's zoom out to see the grossing figures of titles that have been exhibited in cinemas so far (Jan 1st – Aug 30th 2021)
Dwindle, a buddy cop title takes bottom 10 with less than N50 Million.
Black Widow, the marvel blockbuster comeback failed to hit the N100 Million Mark.
Prophetess is the highest domestic film and the 2nd over all highest behind Fast 9.
Ayinla is gunning for a N90 Milestone.
Breaded Life and Godzilla v Kong are N80 Million crowd pullers.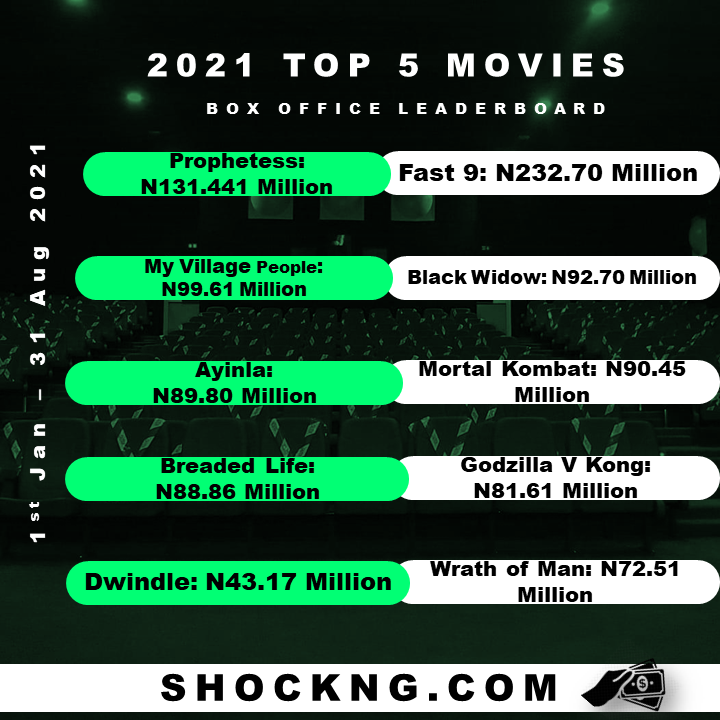 In summary.
Revenue for the year has been disappointing.
The questions on the table are clear.
How fast can this numbers turn around for the exhibition year??
How many more N200 Million hit can happen?
In less than 123 days, answers will be revealed.
Back to the headline, The "Fast and Furious" franchise kicked off in 2001 as little more than a movie about illegal street racing. But with eight movies and even a spinoff later, it's become one of the most lucrative franchises in Hollywood.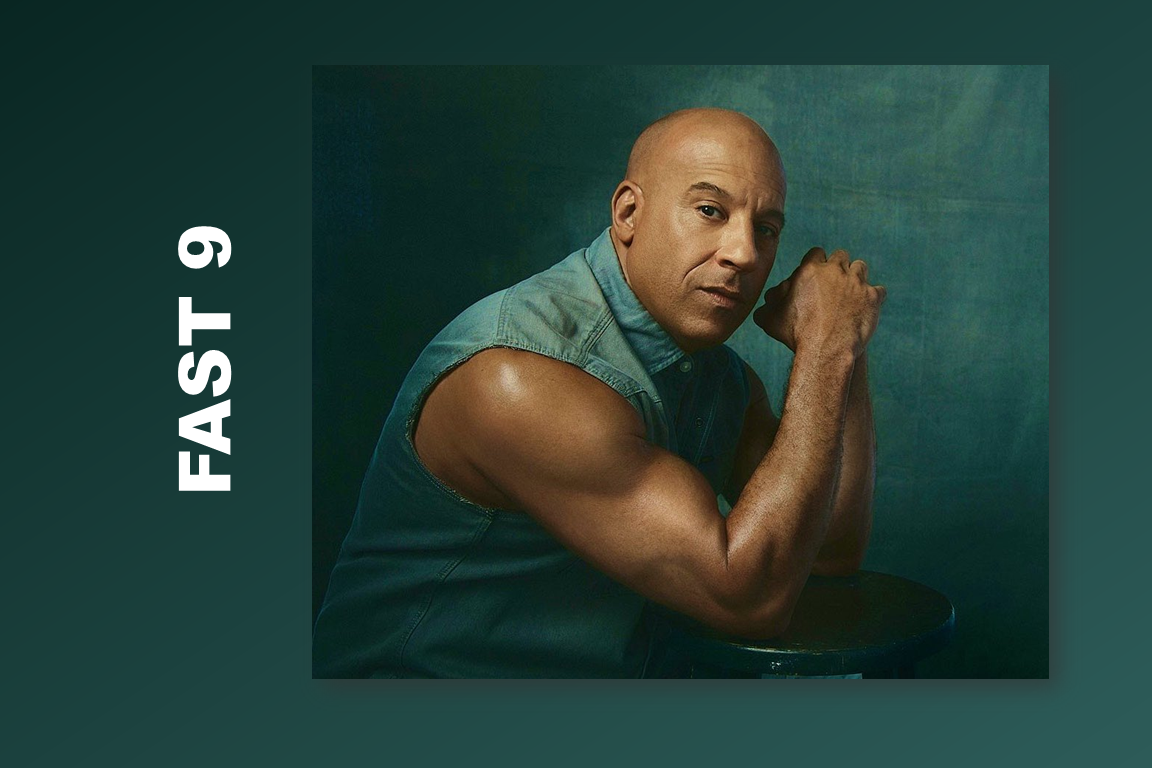 Thank you for reading
Shockng.com Covers the Business of Film and the Biggest movies that screen in Sub Saharan Africa.
Let's be Friends on Twitter @Shock NG