The Story
In the year 2018, King of boys hit the big screens to become one of the biggest Nollywood titles.
Helmed by Kemi Adetiba, alongside a stellar cast.
The dark world of eniola salami debut to audience's delight.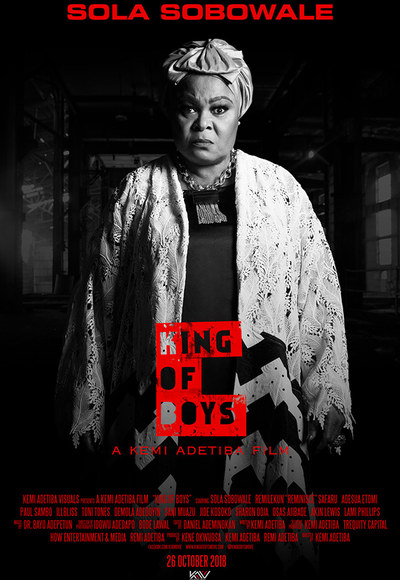 Filled with Crime, poignant drama and adept Political commentary, the title broke even at the box office and was the leading point of conversation amongst films buffs for a number of weeks.
This event birthed a new industry narrative that certain type of film can indeed sell and that a market certainly exists for such dark titles with zero comedy.
King of boys sold tickets to over 220 thousand local consumers which all cumulated into N244,77 million .
With this box office metrics, the title became a top earner for the year 2018 and overall top 7 blockbuster Nigeria films of all time.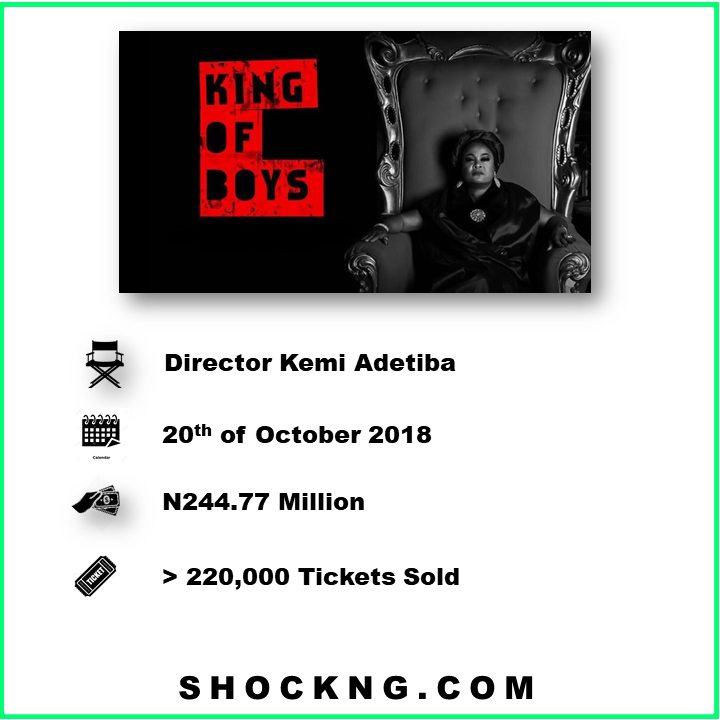 It was clear that the hard work Kemi Adetiba and her team invested in KOB payed off.
Though the profit margins of the project is still not clear, as the final budget isn't being made public.
King of boys has surely manifested one of the biggest fandom in Nollywood history.
Cinema Fandom by domestic movie goers is in existence, but for some reason it doesn't generously extend to big movies made by Nigerian cinema directors.
Historically, Nigerian movies after 7 days in cinema evaporates from existence. Gone, just like the wind. Like it never existed despite marketing efforts.
Only a few manage to grip movie goers' attention with their characters and make them dish out sharp commentary on the internet.
Other Individuals who have seen the picture then come across this "posts" and do not scroll off but rather proceed to engage as a form of social signal.
This above act accelerates interest or curiosity for the film forming – a FANDOM, all of which makes the film product worth seeing.
Netflix on the heat of streaming wars has seen this social signal.
In 2020, the service confirmed that a limited series has been greenlit for a worldwide release.
In an interesting turn of timeline – This title, The Return of the King officially becomes the very first Netflix Original Series Content.
But the question remains, what's the secret ingredient king of boys has to get such an explosion of a Nigerian as well as a diaspora fandom – which is an incredibly hard thing to do.
Ahead of our perspective, that we shared in this post.
Here is a short but interesting convo with the creator of this world.
Did you ever see in your vision that KOB will be this huge, now even becoming a global series the world is waiting for ?
I don't focus on the buzz.
I don't focus on the money.
I don't focus on the fantasy.
I don't focus on everyone talking about me
I focus on creating this amazing project, that will live after me.
Once I focus on that and I empty myself of everything that is inspiring me to do this project.
All those other things will be added to me.
So, I'm pretty excited that there so much anticipation for it.
I have always knew and believe that it will be a big title
Because if I didn't, there were so many people that told me from the very beginning that
..oh no no. this has never been done here.
(Not) Comedy??
Your protagonist is a middle-aged woman??
There were few naysayers that tried to say,
Why don't you go this way? Why don't change it this way.
Or even change the length of it. If I didn't believe enough in it,
I won't have been able to say NO.
This is what I feel in my gut, and this is how we are going to do it.
What I do not see. Probably… is.
The explosion and the project just feeling up the room.
But I'm very grateful for it.
What careful considerations were at the back of your mind when expanding the world of Eniola salami?
When creating or expanding the world of eniola salami
I had to create the perfect balance between fantasy and what was the logical next step.
Even though Eniola salami is this very feared character, I had to make note and remember that she is also the most loved character on the title.
So I had to respect the way the viewers saw her.
I was also very intentional on finding a plausible way of bringing her back into the country.
I got a lot of question about where the follow up would be, would it be in New York or back here in Lagos?
However, it was imperative for me to bring it back to where it all started – Lagos.
For ever and ever I want this to remain an authentic Nigerian title.
So while expanding the world and still putting more fantasy around it.
The keyword for me creating the show was respect. Even though I created it, I respected that the title has taken a life of its own.
I also have to respect the evolution people playing these characters and also respect that the characters themselves would have evolved.
Now the challenge was…
In what way?
The answer to that is when you Watch KOB on the worldwide debut date – August 27th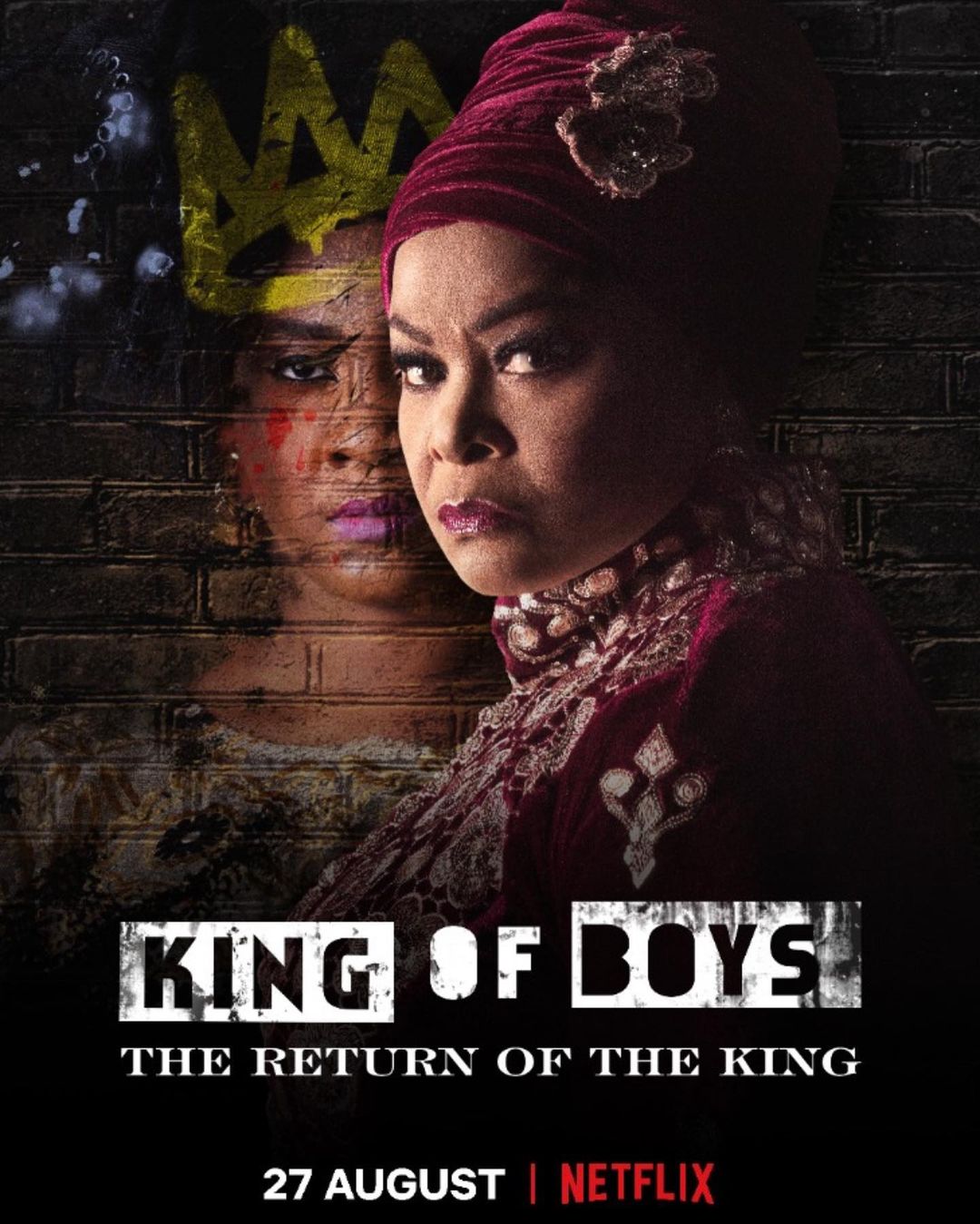 In summary. King of boys got two things right that triggered such a huge fandom.
Such Dark Stuff.
The title's ability to capture dark gore with detailing that is relatable to its core audience – Nigerians.
Yes, we like dark stuff. Told with certain Production standard. That logically and practically makes sense. Not dumb stuff.
Do that right and see your audience hail you, going crazy, craving for more of where that stuff came from. We are starved of this. For some reason, comedy is the order of the day.
The creator, Kemi Adetiba's Career Trajectory
There is nothing as powerful as the network of people you have worked with and met in your career.
Kemi's pursuit of work has made her name transcend Nigeria's entertainment big wigs.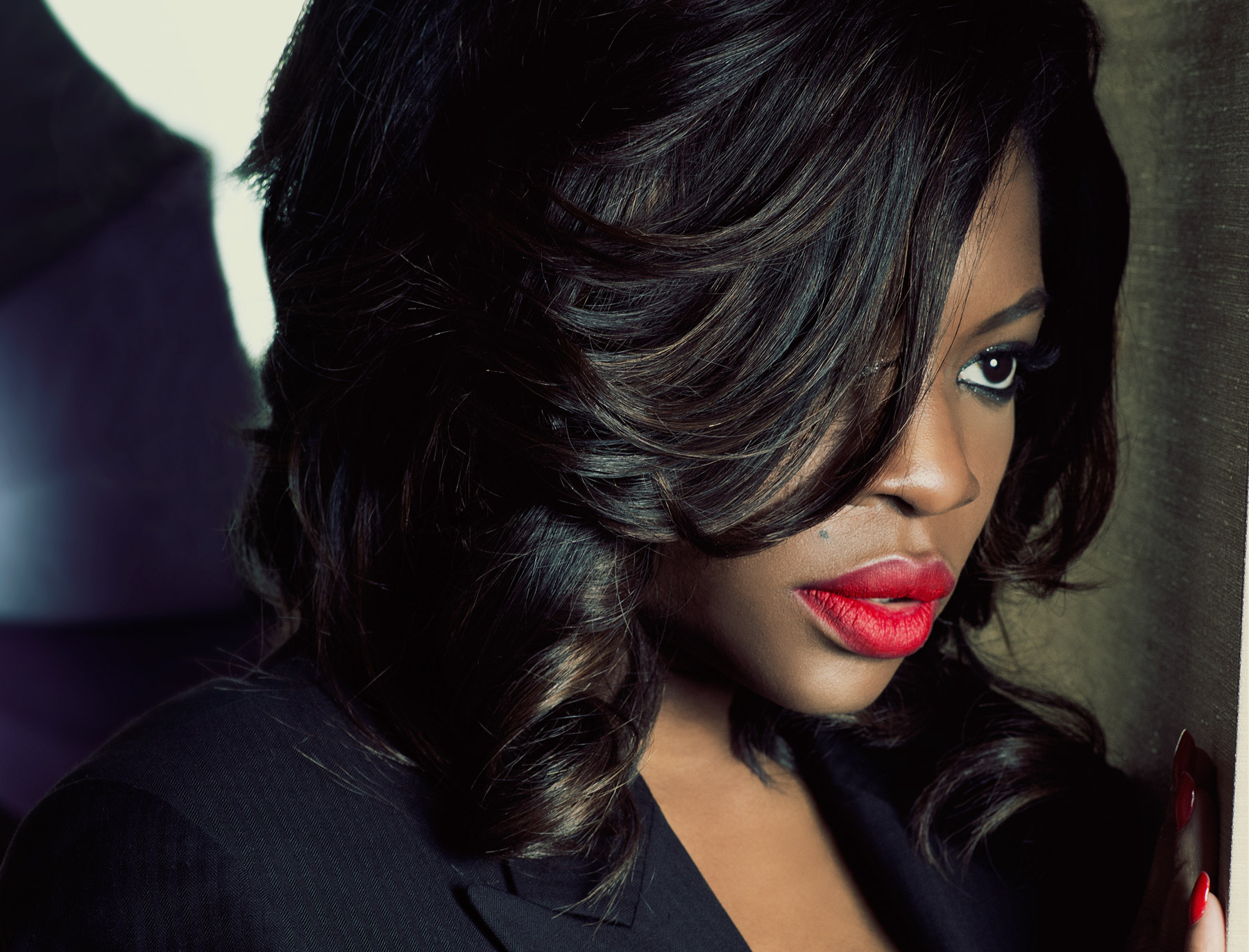 From hosting "maltina dance off family show" to powerfully whipping up visual images for hit songs and then – directing the beloved wedding party original.
All of this, puts her in perfect spotlight as someone whose project is worth talking about.
Beyond talent, beyond work ethic, The category of people who talk about you and your work matters.
Yes, there may other reasons as to why the IP blew up. But we strongly feel that the two reasons are at the core of this event.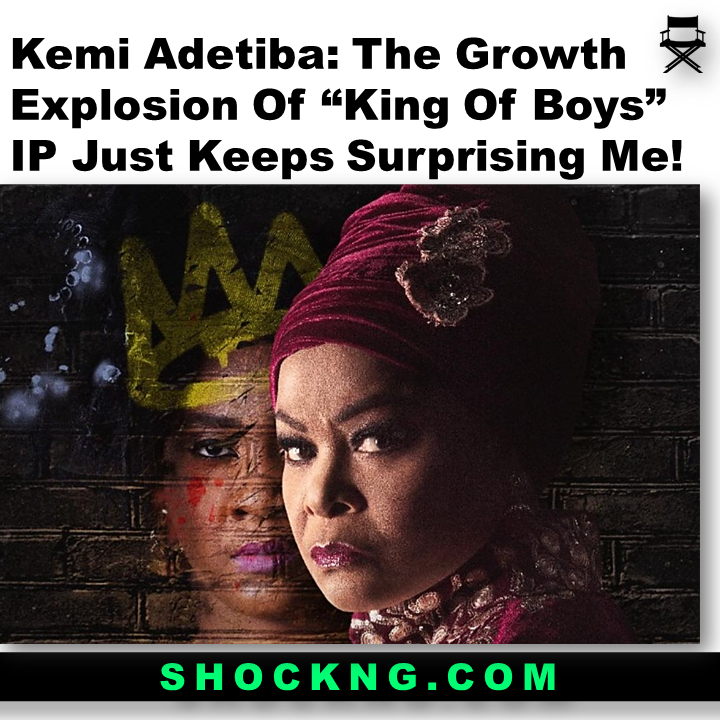 King of Boys: The Return of the King starts streaming on Netflix this Friday, August 27th 2021. Get Ready to binge!
Thank you for reading
Shockng.com Covers the Business of Film and the Biggest movies that screen in Sub Saharan Africa.
Let's be Friends on Twitter @Shock NG