The Story ⚡
In 2023, Filmhouse group confirms a General Manager for FilmOne Studios.
This is its latest subsidiary that will not only collaborate with filmmakers for co-productions but also forge ahead to create its own independent slate of content.
Mimi Bartels is the woman for this job. In this exclusive conversation with SHOCK, she reveals how her career trajectory began from working at the Banking to becoming lead on the Nollywood account for FilmOne distribution at the time, to lead the solidified production arm of FilmOne Entertainment in 2020.
And now General Manager in charge of such accounts like the $1m West African Film fund and possibly a funded slate of scripted and unscripted formats; all branded as FilmOne Originals.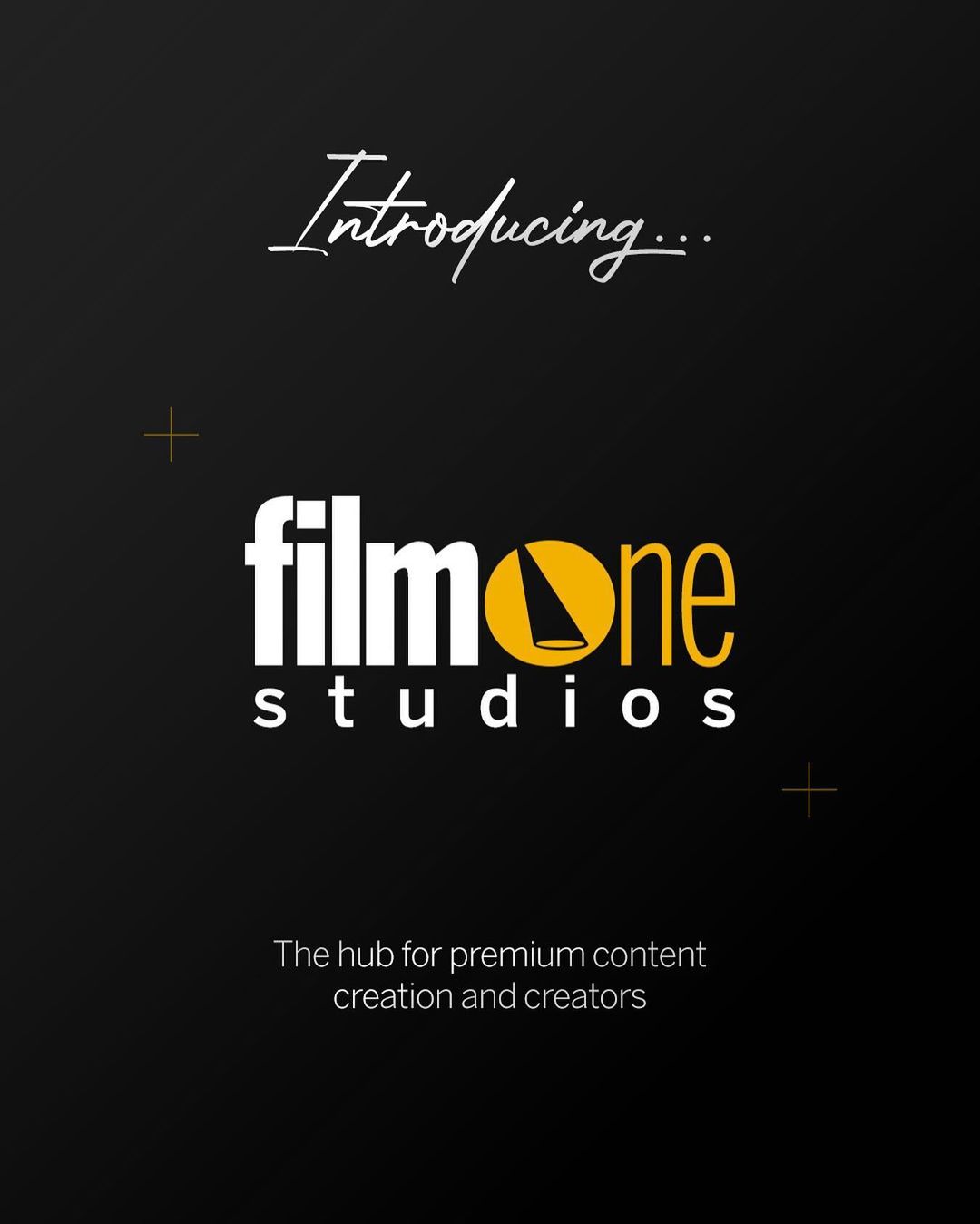 Key Background
Mimi Bartels working odd jobs in the UK firmly began her 9-5 career in Oceanic Bank, where she worked in the Treasury department. After a couple of years of working in Finance and understanding the social scene in Abuja, her now GMD reached out to her about collaborating on marketing When Love Happens, a Nollywood romantic title headed to the big screens.
Enjoying the process for this and understanding her love for content, she quit and packed her bags for Lagos where she got a job in a digital media outlet called Spinlet.
In 2015, having risen to the top position where she worked, Mimi faced a big career dilemma: to enjoy her new role as Head of Marketing for a digital media company focusing on Afro-music or take up an offer from FilmOne to work as an Assistant Operations manager in the distribution arm.
With her passion for film surfacing, if she took the plunge, this meant a demotion and would have to start all over again to work up her career ladder – Follow passion or stay put with a top-level job?
Mimi took the former route and honed in her mantra that says, "Work hard, don't complain."
After working a few months in operations, she was tasked to handle the then biggest blockbuster in Nollywood, The Wedding Party 1, she was an assistant then; proving herself in a few short years, she moved up to manage the Nollywood title accounts.
Nollywood titles weren't the most successful account for FilmOne pre-2016, but under the leadership of Mimi and her team with the guidance of her bosses, with her turnaround of identifying and creating strong marketing assets and Mimi's creative collaboration, the account soared to the edge of N900 million in box office gross.
How do you feel about this announced position and does this mean an internal structure change in who you directly work with and report to?
I was deeply moved by the outpouring of support with the official announcement of my new role. As a reserved individual who values the impact of my work above personal recognition, the overwhelming response was unexpected.
My passion for crafting exceptional content has always driven me forward, and I have found it difficult to pause and acknowledge my accomplishments, including this recent milestone. Nevertheless, I recognize the significance of my new position in facilitating positive change within the industry alongside other filmmakers.
Regarding the second question, FilmOne maintains its internal structure as a creative house, with FilmOne Entertainment serving as the distribution arm. In recent years, we have undertaken numerous co-productions and even produced our independent title, Adire, from start to finish.
Although we started as a distributor, we have evolved to embrace the full breadth of the film industry.
Our core mission remains steadfast: to support filmmakers and promote their success. We strive to serve as a guiding force for creatives in our industry, and our commitment to this principle remains unshaken.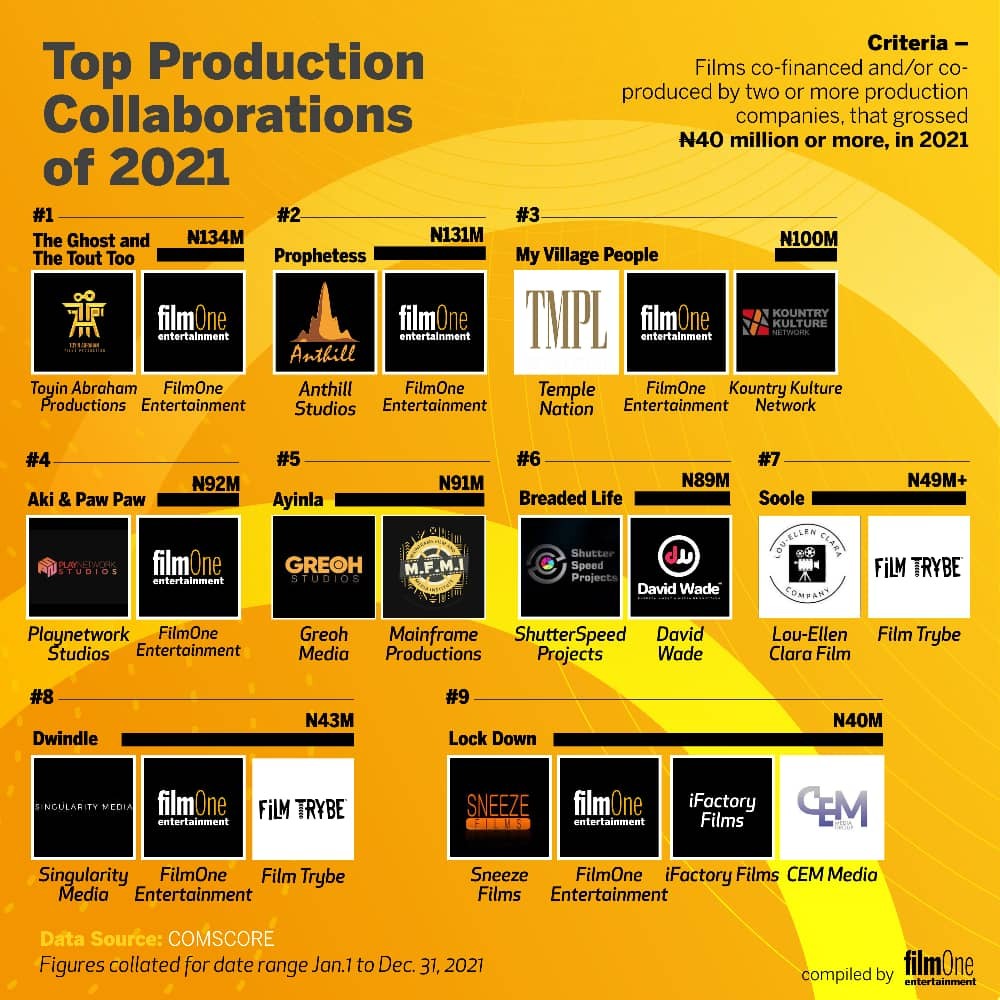 You have worked for FilmOne for close to 7 years. What do you think has changed in movie consumers, especially the ones who see titles on the big screen?
The film industry has undergone a significant shift in consumer demand, which is the most prominent change I have witnessed. I must admit that, like many other executives, I once believed that a film needed a big-name star or a specific genre to be successful at the box office. However, two years ago, I began to notice that audiences were ready for something different, and we could challenge the status quo by presenting a fresh product.
Comedies had dominated the market for a long time, and the economic downturn may have affected what audiences were willing to pay to see on the big screen. It can be challenging to identify when these cycles change, so we must stay nimble as filmmakers and remain open to new ideas and concepts.
The current appetite for films is continually evolving, and this presents an exciting prospect for us as storytellers. As it stands now, it sometimes feels like Russian roulette where consumers have FOMO (Fear Of Missing Out).
The success of recent titles such as King of Boys, King of Thieves, Dinner At My Place, and Brotherhood highlights the drive behind this demand.
For a consumer to view a film as a must-see and think, "If I don't watch this movie, will I be considered uncool?" speaks to the current mindset and what it takes to have a successful box office run.
Moreover, a new change that has emerged in the industry is the way films are distributed. This shift in distribution plans has brought about a fundamental change in how films are presented to the audience.
These two changes, along with others, have altered the landscape of the film industry, and it is an exciting time to be part of it.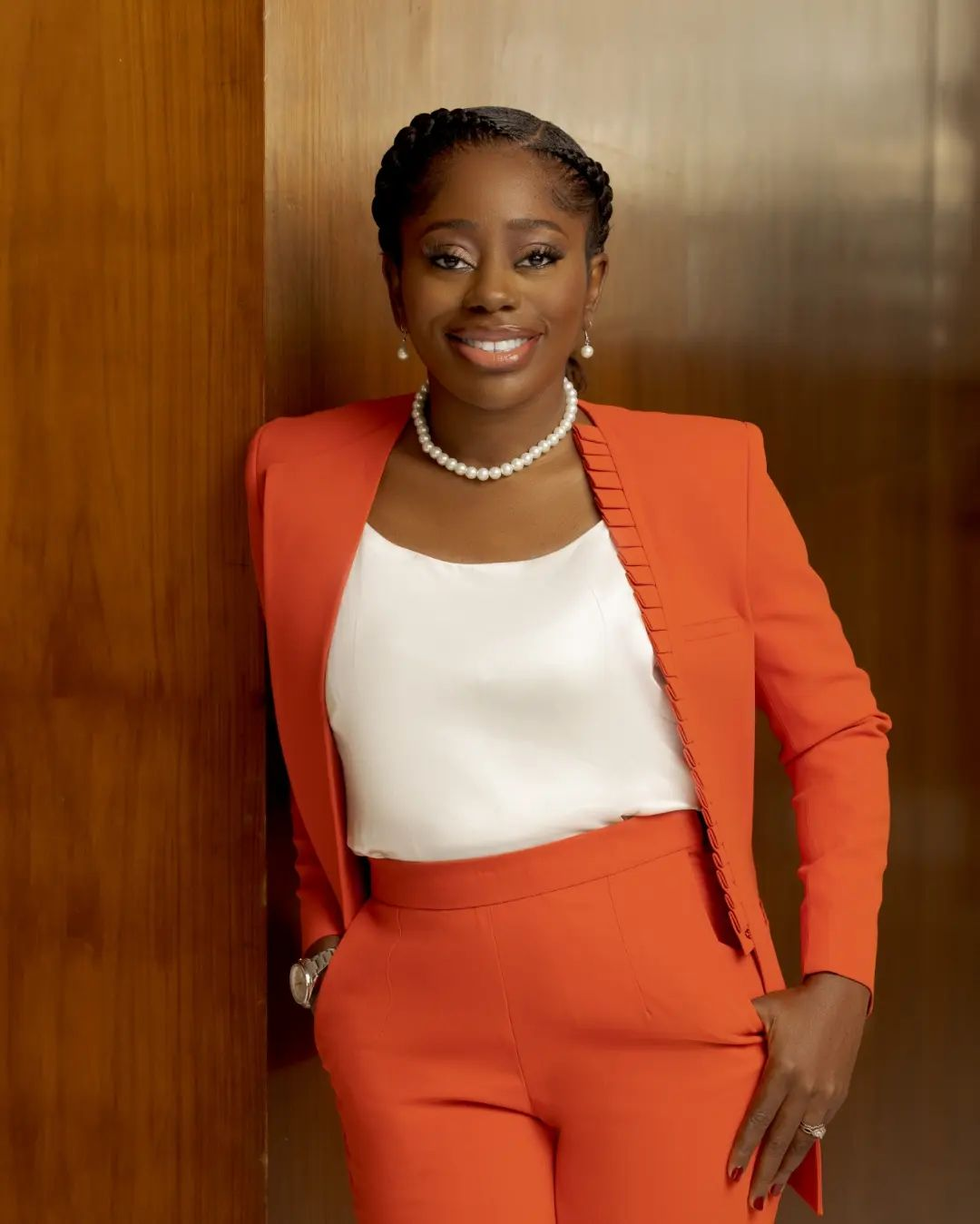 Can you kindly reflect on your huge milestones working in the film industry?
When I joined FilmOne during the distribution of The Wedding Party, it was a historic moment that has remained humbling to me.
Reflecting on your question, I realize that my first major milestone was simply getting a job in the film industry. It's not often that one gets to do what they love, and I'm grateful to have found my calling.
Over the years, I've achieved many wins, but one that stands out to me the most is the company's recognition of my ability to lead production in 2020, despite my lack of production experience. It was a huge risk for the company at the time, but I was able to deliver 7 productions that year with the help of my team.
Although there were some hiccups along the way, we were able to pull it off, and I'm grateful for the opportunity.
The most recent milestones I'm proud of are two-fold. First, we shot our first FilmOne original, Adire, and secondly, we were able to partner with Funke Akindele on Battle on Buka street from the content development side. It's a great feeling to have helped two people who started as interns in my office to achieve box office success with their stories (the second being Aki & Paw Paw).
From a story idea to greenlight, walk me through your experiences of making co-productions and new originals being commissioned.
From a creative perspective, I go from a logline. I don't ask for a script or a pitch deck
It's important to me that the story is relatable and resonates with Nigerian audiences, so I am constantly feeling the pulse.
Over the years, social media can be quite confusing, you see movies not well received on say Twitter but doing well in the box office.
So, I don't know if you can ever really feel the pulse of a film through social media (box office predictions) BUT you can also feel the success of a film through social media. We just know people are ready for more, so we feed off that to provide a film to make people happy, even if not all.
Once I love the logline, I'm riding and dying, so to speak. My colleagues, once they send me the idea, we work together to form a logline. He sent a short paragraph, then I rewrote it into a logline and it is a GO from there.
A film really is that baby you have. When you're trying to ensure your baby achieves the best in life, you look for the best schools to admit it; what kind of friends to surround it with; internship programs; etc.
That is generally how I look at films. I'm about to bring this baby into the world, who can I say this is the best nanny to take it to where it needs to go? So honestly, that is my form of a checklist. I just kind of get a sense of what will work and what will not work in terms of working with people.
For example, Captain Degzy had never directed a film of such magnitude as Adire, he did The Griot. I was a production assistant on a set where I met him and he was a cam assistant, and this was about 10 years ago.
I've always understood how he envisions a project. So for me, if I know a person can handle it, all I have to do is attach the right team to make sure that the person can flourish on the task.
Also, I don't hire all crew personally. I typically only hire 2 above-the-line crew members. I would hire a Producer/Director but not a DOP or any other role. The only person I hire is the producer because that is the nanny. It would be a person I can trust with the job in its entirety and lead the team. We give that freehand.
So I would always be there to guide because, remember, I'm still trying to build the next set of creatives that can stand alone. I think the love for film is the most important thing I look for and then everything else comes after.
In terms of marketing, we have an in-house marketing team, one of the best. And then we also partner with certain producers that already have the vision even from the scripting stage. They know what should be in the script that would help the marketing of the film.
For us, every single thing starts from the script. When we need something that we can cut as a teaser, we genuinely write these things in before we even go to set. So when it's time to shoot, it's easier for you to pull things out. I believe I just have a blessed way of doing things.
It's combined: experience, passion, and outputs.
When a film is named a Filmone co-production- what does it mean?
Co-productions essentially mean we are partners, not investors. It means there is a creative input involved or some form of skill brought to the table. E.g. I have a story, I need a great post-production team, and the post team will decide not to collect funds but to partner and share proceeds.
It could also be in funding + creative input/marketing expertise e.g. our co-production with Aki and Paw Paw. Funding- costs are shared for development and casting. In this case, this would mean creative sign-off by each party.
Which title was the first co-production that you were involved in?
Sugar Rush 2019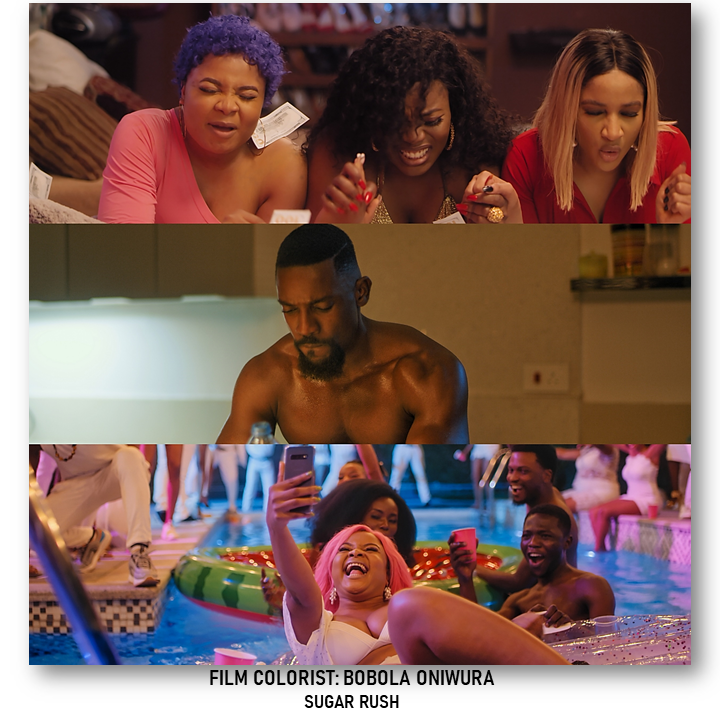 Pertaining to the December programming, how did you approach maximizing consumer attention and also making sure everyone was fine with the time that they got?
In my opinion, effective communication is crucial in any relationship. It was especially important for us to communicate with every producer and get their feedback, given what has happened in the industry over the years.
As long as there's a constant handshake or partnership, you really don't have problems. And that's why I try to explain to people that every time you walk into a room, you assess who does what so you don't step on toes or say the wrong things.
This approach has worked well for us, particularly when it comes to programming and distribution.
My role is to provide content to the Distribution arm and cinemas, and while I may have some influence, I ultimately defer to the advice of the GM at FilmOne Entertainment, Ladun.
As for our lineup, we knew that the holiday period is always busy, so we made sure to have something for everybody.
We were pleasantly surprised by the level of reception the films received, both in terms of box office numbers and how relatable they were to people. Looking ahead, our slate for 2023 is very diversified and caters to every Nigerian from different walks of life.
We will continue to prioritize offering something for everybody and maintain our commitment to effective communication and partnerships within the industry.
Let's talk about Toyin Abraham's Ijakumo. From a new niche for the actress to her breaking her personal best at the box office, how did all that happen?
Toyin's visionary storytelling has always been a driving force behind our partnership, and the creation of "Ijakumo" was no exception.
We had already completed a different script and were ready to move forward with production when Toyin called me and said "I just dreamt of this story…".
Despite the initial plan, we jumped right in and began the creative process with a team of talented writers, led by Kehinde Joseph.
Toyin was completely dedicated to bringing this story to life, and I was immediately drawn to the blend of heritage, reality, and "powers" that are showcased throughout the film. The exploration of faith and its true meaning was also a fascinating element to incorporate into the storyline.
As we progressed, the title evolved from the original "The Born Again Stripper" to the now-fitting "Ijakumo". The entire process was made easier with an incredible crew that gave us confidence in the final product.
Ultimately, Toyin's vision and dedication deserve all the credit for the success of the film, and I'm proud to be a part of the symbiotic Nollywood community where we can all thrive together.
Was this an intentional breakout from comedy for Toyin?
The two of us have been trying to work on a drama for the last two years,
Despite her reputation as a comedic actress, Toyin has actually taken on a variety of roles throughout her career, including Prophetess, Wildflower, and Nimbe. She has always challenged herself to showcase her versatility, always striving to outdo herself.
Moving into this genre was a natural step for her, as she has proven her ability to deliver powerful non-comedic performances time and time again.
Has Ijakumo broken even?
Toyin's films have a proven track record of breaking even, and she has a solid business model that she operates with.
While we slightly exceeded the budget for Ijakumo, I can confirm that the film has already recouped its production costs through its theatrical release.
I find it fascinating that Toyin constantly aims to surpass her previous achievements, and I deeply respect her approach of measuring success against her own past records.
What is commercial in 2023?
What is relatable is what is commercial.
A prime illustration of this phenomenon is the annual Big Brother competition, where viewers are drawn to the story of the underdog. A character with a compelling narrative can elicit a sense of connection, making them relatable and garnering support from fans.
Stream Wars
Our first encounter with the challenge of film distribution was during the release of King of Boys 2. Originally slated for a theatrical release, because it was dated on the CPRS, it went straight to a streaming platform. It can only mean growth.
Cinema, while a luxury experience, remains a rewarding one. Convincing audiences to prioritize it over other forms of entertainment can be difficult, but it's worth it when they discover hidden gems that they'll later regret not seeing in theatres.
Nonetheless, streaming platforms have their advantages, namely their global reach, which helps to promote Nollywood movies to a broader audience. As an advocate for global recognition of our films, I believe that both cinema and streaming platforms contribute positively to the industry.
From an insider's perspective, how do we get the audience to get interested in new names just as they already do with Funke Akindele and Toyin Abraham?
As a filmmaker, I believe in identifying and nurturing talent on their journey. It takes time and dedication, and I am privileged to have worked with talented individuals like Funke and Toyin who didn't just start today, it has been YEARS of work. People have seen their growth and chosen to be part of their journey.
When scouting for new talent, people need to believe in themselves, showcase versatility and readiness to work.
When looking for new talents, we check monologues and access socials. I keep a private folder to track promising individuals, and we have cast three actresses this way for the upcoming Domitilla – the reboot film.
The rising talents in Nollywood have positioned themselves for success. If you don't position yourself, you won't be noticed. I'm always on the lookout for new and promising talent to showcase on a global stage.
In terms of funding, is there any new funding that has been done to push the slate of films you're working with?
To put it simply, we have been quite adept at efficiently utilizing our resources. Our films have been fortunate enough to be successful both at the box office and on ancillary platforms, which has allowed us to reinvest those profits into future endeavours, including our personal titles.
While we recognize that access to funding is a privilege, we have worked tirelessly to attain it, overcoming failures along the way. We are grateful for those who have supported us and believed in our vision, and we remain committed to proving them right by continuing to produce quality work.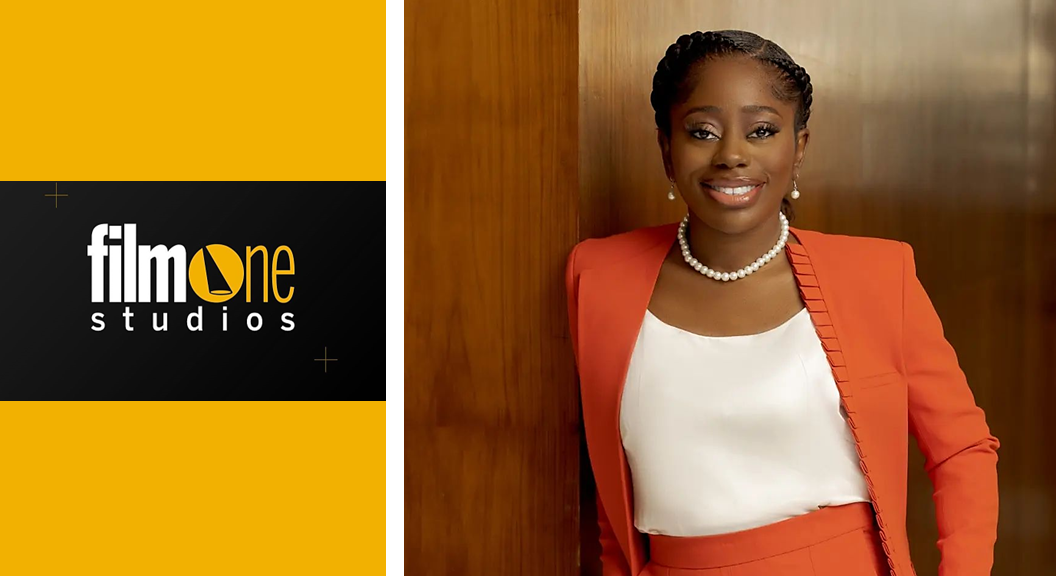 Thank you for reading.
Shockng.com Covers the Business of Film/TV and the Biggest Creators in Sub-Saharan Africa.
Let's be Friends on Instagram @Shock NG