The Story ⚡
The Exhibition industry in Nigeria is not yet juicy.
In its history, only 9 titles have made above N200 Million naira in ticket sales and ordained as Club members.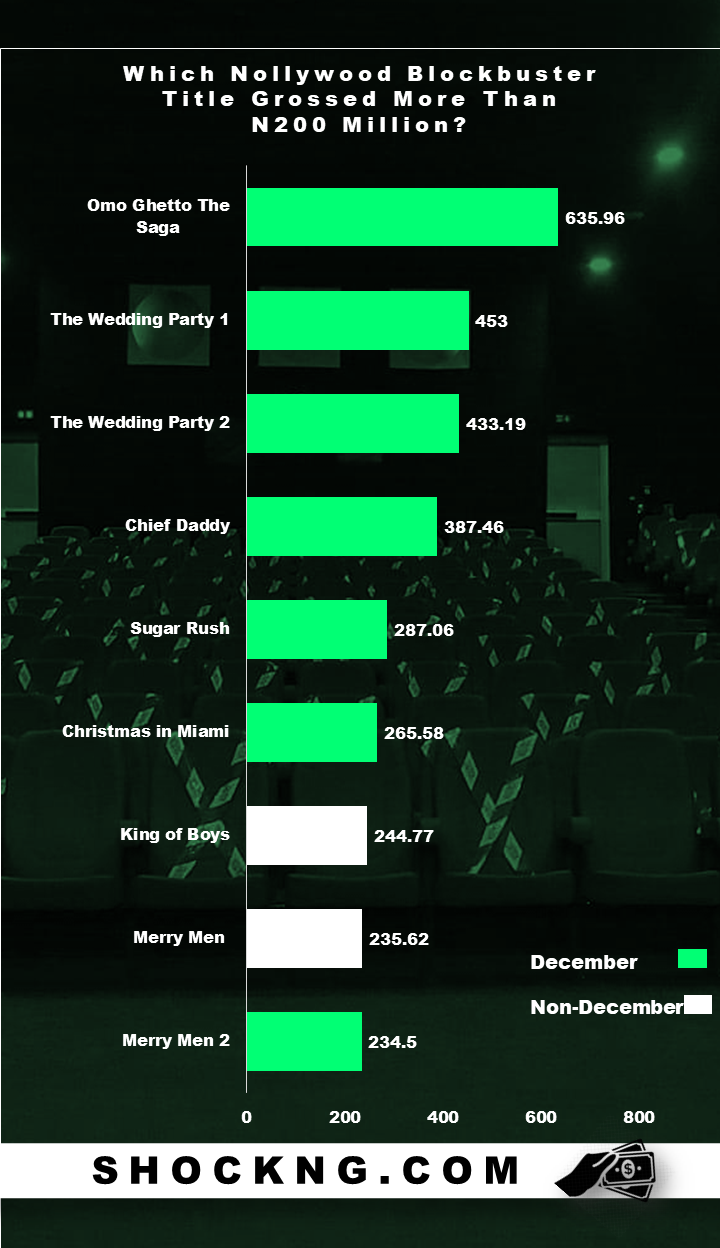 7 out of these titles optimized the December window to hit this coveted milestone, except King of Boys released in October 2018 and the first Merry Men title released in September 2018.
7 out of these titles are comedy titles.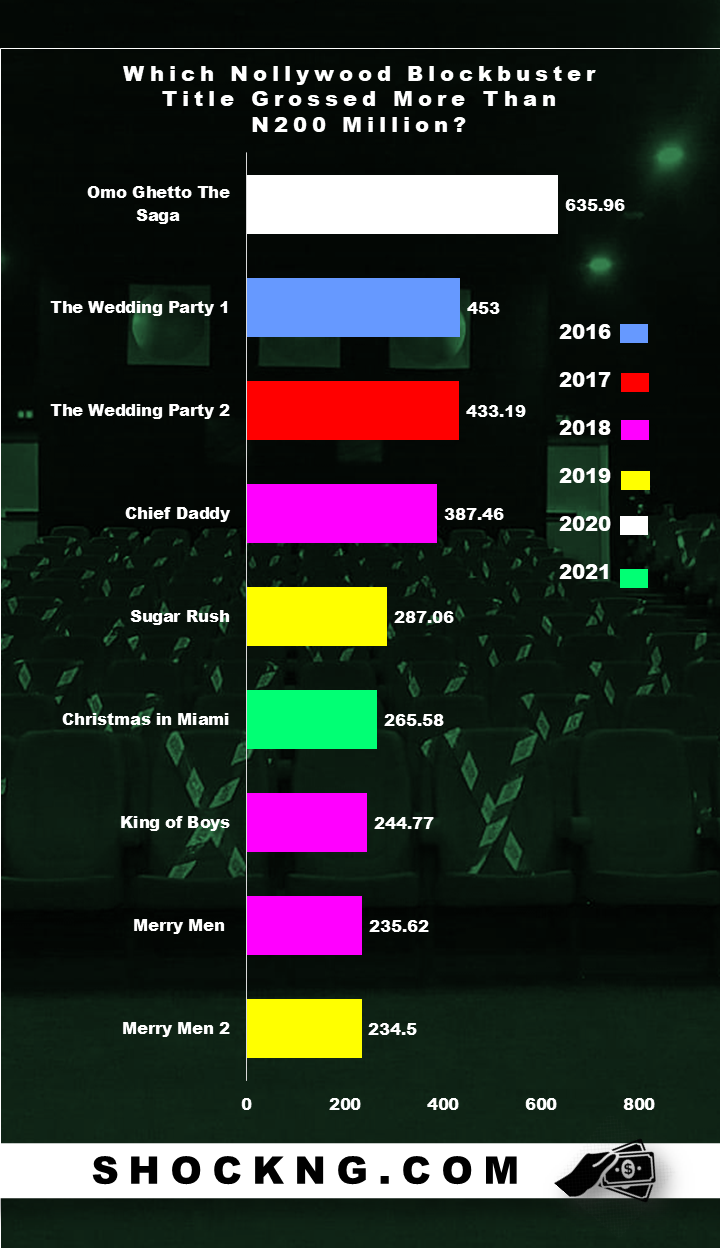 *Updated as at May 12th 2021 for data purposes
*Updated as at April 15th 2022 for data purpose