The Story ⚡
Financial investments into the emerging cinema market in Nigeria is continuing to grow with new screening locations opening for business.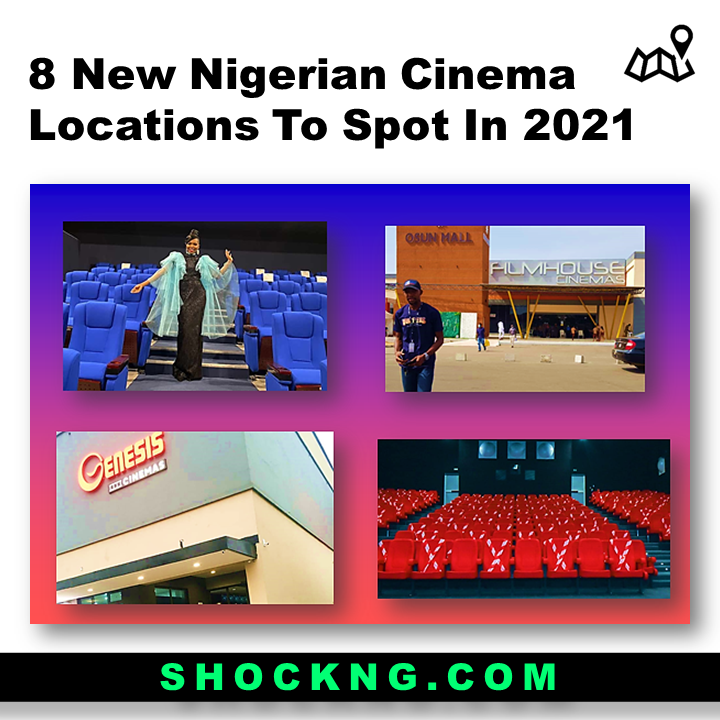 Tell Me More
As at Q1 2019, there were 58 cinema sites with less than 200 screens nationwide.
By Q1 2020, 15 new cinema sites including the viva cinema chain sites were opened for business before the global pandemic hit which forestall their revenue growth.
For Q1 2021, We have counted 8 new cinema sites that have now joined the growing number of site opened for theatrical screenings.
Full List
Film World NG – an independent located in KAF Mall Ikotun, Lagos
Full address: 130 Ikotun Idumu road, Alimosho Lagos, Nigeria.
Dream Park – An new independent cinema inside a brand new park and recreation center is now opened in Ikorodu, Lagos.
Full address is Hill Top Estate Arc, Off Radio Bus Stop, Obafemi Awolowo Road, Itamaga, Ikorodu, Lagos
Vicolad Cinema – Isolo, Lagos
Canal Olympia – The canal olympia group that has 14 theaters in 10 countries has spread its tentacles to the shores of Nigeria.
The venues are eco-friendly and run on solar energy has great facilities great for concert and other high profile events
Full Address: Sharp corner by NAGIS, Maraba. Along, Abuja-Keffi Rd, express
Blue Pictures – The distributor of both Nollywood and foreign films has confirmed its City Mall opening.
Full Address: Onikan Round About, Lagos Island, Lagos
https://www.instagram.com/p/CJ4EY0OFYWM/
Genesis Cinema – Regarded as One of the big four, genesis has two new branches to add to its growing fleet of dark rooms.
First one is based in PH. The other in Lagos. Festive mall to be precise.
Address 1: phase 2, Genesis Center, 39 Tombia St, GRA 500272, Port Harcourt
Adress 2: Golden Tulip, Amuwo Odofin Festival Mall, Festac Town, Lagos.
FilmHouse Cinema : The cinema group has opened a brand new Oshogbo located cinema inside osun Mall.
Full Address: Gbongan – Oshogbo Rd, Osogbo.
Thanks for reading. if you have any useful information on this list – kindly send us a tweet @ShockNG