The Story ⚡
La Femme Anjola is finally set to hit the big screens March 19th 2021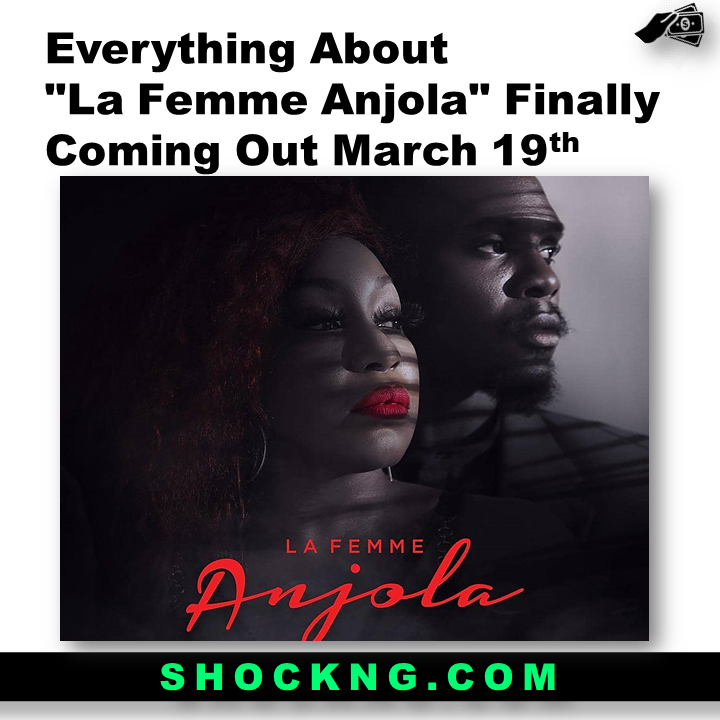 Tell Me More
"La femme Anjola" (the woman Anjola) is a neo-noir crime thriller about a young male stockbroker whose life is turned upside down when he falls in love with the wife of a wealthy gangster.
The feature with a set date for march 19th was written by Tunde Babalola and directed by Mildred Okwo.
Who's in it?
Rita Dominic and Nonso Bassey are in lead roles. Femi Jacobs, Mumbi Muina, Chris Ihewuwa, Browny Igboegwu, Bassey Ekpeyong, Uzor Osimkpa, Aderounmu Adejumoke, Soso Soberekon, Brutus Richard, Shawn Faqua are all present in the film.
Trapped!
The poster designed by Amaju Adomi leans heavily into Okwo's creative vision, highlighting La Femme Anjola's noir film influences.
The photograph taken by August Udoh features Dominic in character as the titular femme fatale alongside actor/singer Nonso Bassey as Dejare the young man who gets sucked into her orbit.
Chiaroscuro lighting is deployed with window bars crossing the face of the characters, insinuating that the couple is trapped within their circumstances.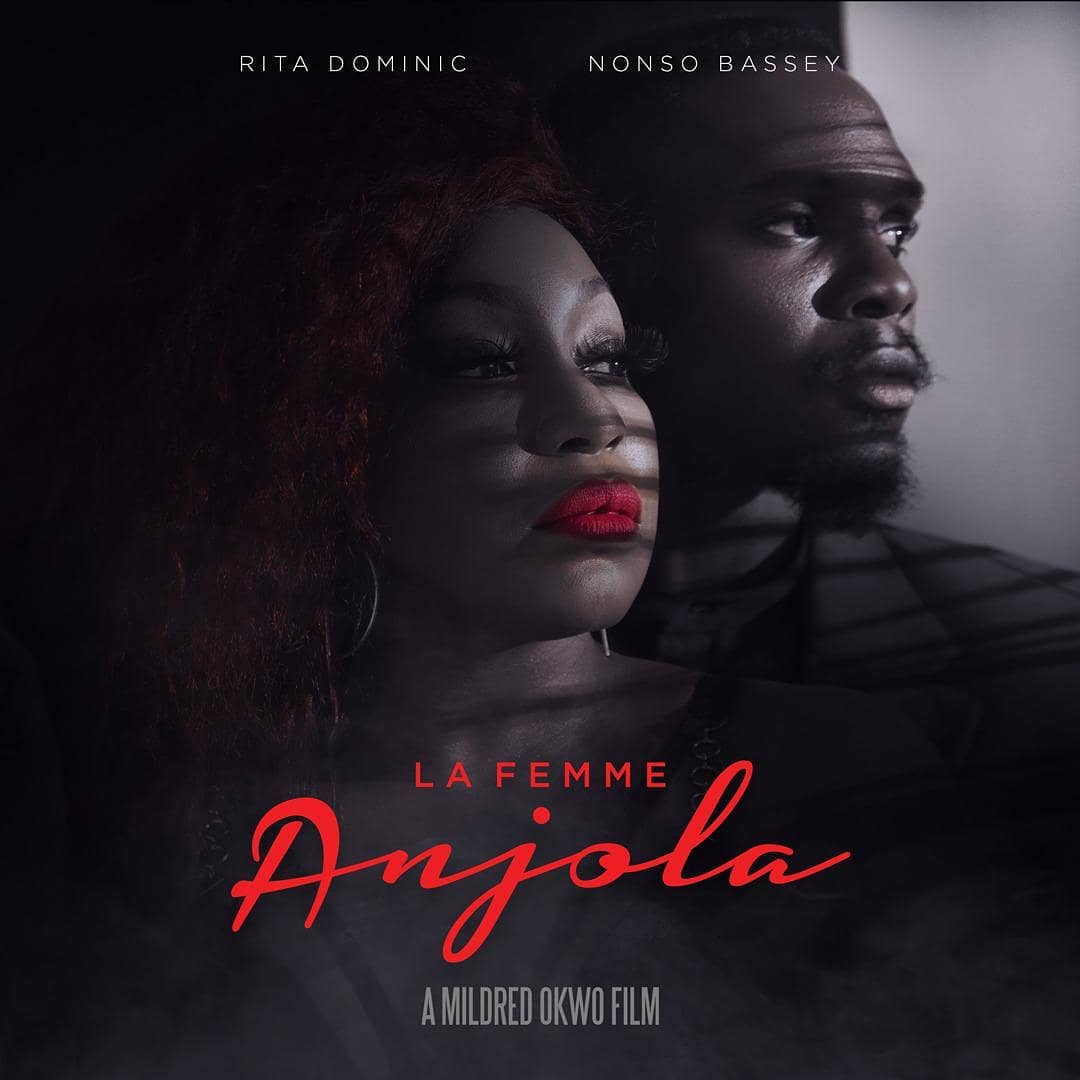 La Femme Anjola produced by The Audrey Silva Company (TASC) owned by Mildred Okwo and Rita Dominic will be distributed to West African cinema chains via Silverbird Distribution.
The buzz is certainly in the air and here is the attention grabbing trailer. watch now
Where can i watch the film?
Starting from March 19th, La Femme Anjola will be in a cinemas near you.
Thank you for reading
Shockng.com Covers the Business of Film and the Biggest movies that screen in Sub Saharan Africa.
Let's be Friends on Twitter @Shock NG