The Story ⚡
The month of march is a big one for movies we have been anticipating for a long time.
In this post we give you the confirmed date of release, trailer clips and a guide to where you can watch them – the big screens or on a streaming service.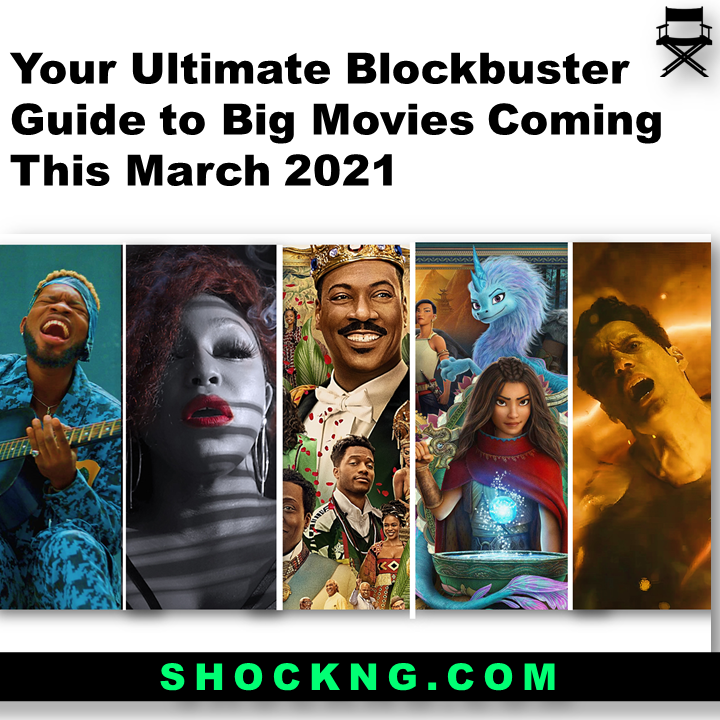 For the Big Screens
Eagle wings – March 12th
Directed by Paul Apel Papel, Eagle Wings is an action war drama about an Airforce Fighter Pilot caught in the harrowing world of insurgency.
The film explores the often tragic, yet thrilling business of fighting for life, peace, and the freedom to love in the face of great violence.
Ponzi – March 12th
The feature directed by Kayode Kasum follows the story of a resident community forced into executing an amatuer heist after falling prey to a Ponzi scheme.
The big screen project written by Toluwani Obayan stars Timini Egbuson, Zubby Micheal, Tope Tedela, Mr Macaroni, Uzoamaka Mawuli Gavor and is produced by Vincent Okonkwo
LA Femme Anjola – March 19th
Directed by Mildred Okwo, The Woman Anjola tells the story of a young man Dejare (Bassey) who becomes entangled in a deadly game of cat and mouse when he meets and falls for a mysterious woman Anjola (Dominic) whom he simply cannot have.
The feature thriller written by Tunde Babatunde touches on elements of greed, betrayal, desperation, and the lure of the Nigerian dream.
On demand and in cinemas – La Femme will seduce us all this march, precisely on the 19th. you can bet on that.
Razz Guy – March 19th
"The Razz Guy" sheds light on the reality that there are two sides to every man.
The film is directed by Udoka Oyeka and stars Nancy Isime, Lasisi Elenu, Broda Shaggi, MC Lively, Omotunde Adebowale-David (Lolo), Bucci Franklin, Olayemi Solade, Ireti Doyle, Norbert Young, Tina Mba, Ibrahim Suleiman, Shalewa Ashafa among others.
Under the banner of trino that gave us the three thieves – Razz distributed by film one hits the box office march 19th.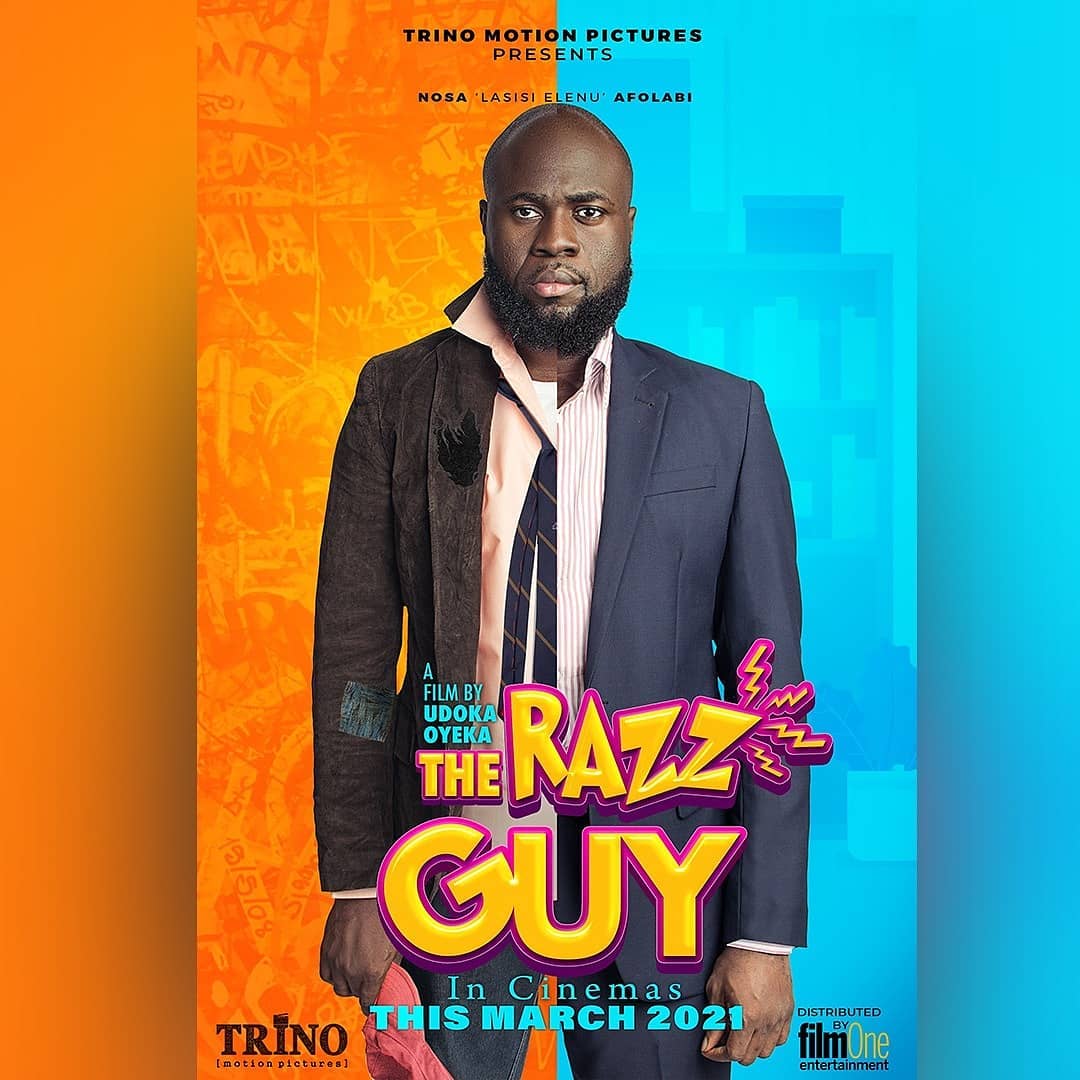 The Therapist – March 26th
Directed by Kayode Kasum and produced by Esse Odometa, the drama centers on the story of a woman who must make drastic decisions before her marriage leaves her in a messy divorce.
The feature holds an impressive cast of Nollywood's finest including Rita Dominic, Chidi Mokeme, Michelle Dede, Toyin Abraham, Shaffy Bello, Tope Tedela, Anthony Monjaro and Anee Icha.
Streaming Services
Raya The Last Dragon – March 5th
Long ago, in the fantasy world of Kumandra, humans and dragons lived together in harmony. However, when sinister monsters known as the Druun threatened the land, the dragons sacrificed themselves to save humanity.
Now, 500 years later, those same monsters have returned, and it's up to a lone warrior to track down the last dragon and stop the Druun for good.
The animated picture is directed by Don Hall, Carlos López Estrada is available to watch March 5th on the Disney plus streaming service.
Coming to America – March 5th
The African monarch Akeem learns he has a long-lost son in the United States and must return to America to meet this unexpected heir and build a relationship with his son.
After 30 years since the original, the widely appreciated comedy flick returns for a sequel.
Directed by Craig Brewer, the feature debuts on Amazon Prime on March 5th.
Just in Time – March 12th
Zack Snyder's Justice League – March 18th
Fuelled by his restored faith in humanity, and inspired by Superman's selfless act, Bruce Wayne enlists newfound ally Diana Prince to face an even greater threat.
Together, Batman and Wonder Woman work quickly to recruit a team to stand against this newly-awakened enemy.
Despite the formation of an unprecedented league of heroes in Batman, Wonder Woman, Aquaman, Cyborg and the Flash, it may be too late to save the planet from an assault of catastrophic proportions.
All of this – but in a new zack synder version.
As we all know the film came out in 2017 with joss whedon taking over due to family complication zack suffered during production.
HBO sees the opportunity to cash in on this new version coming out March 18th
Godzilla v Kong – March 31st
Fearsome monsters Godzilla and King Kong square off in an epic battle for the ages, while humanity looks to wipe out both of the creatures and take back the planet once and for all.
The epic film hits cinemas and HBO MAX on March 31st this year after serval postponements.
That's it. Thank you for reading
Did we miss anything – if yes send us a tweet @shock NG