The Story ⚡
Mo Abudu's has announced a joint partnership with Jada Pinkett Smith and Will Smith's Westbrook Studios.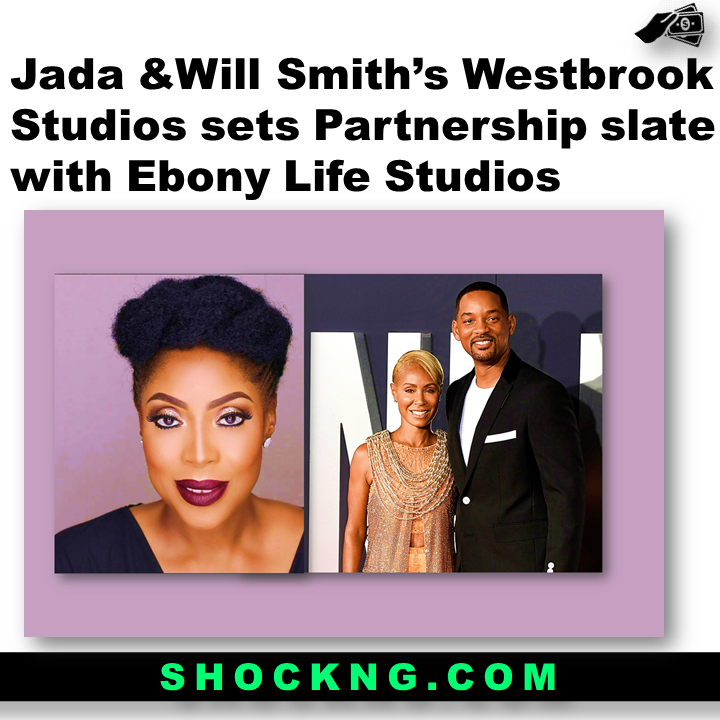 Tell me More
The companies under this partnership will produce at least two series and one film.
Below are the already set slate for this said production partnership.
Dada Safaris is an 'Afropolitan' dramedy series.
It follows four best friends who, after finding themselves at personal and career dead ends, take a leap to the wild side when one of them inherits her late husband's long-forgotten family-owned safari lodge and invites her friends to join her newfound purpose- renovating and relaunching the business.
In The Gods, a pair of married Cambridge professors set out to find answers to a surge of natural disasters, but find seven long forgotten African gods instead.
Enlisting the help of two divine African children who can communicate with the immortals, the unlikely team must find the secret behind the awakening of the gods before the world as they know it is forever changed.
Are We Getting Married? is a comedy feature set in the U.S. and tells the story of the daughter of an embarrassingly wealthy Nigerian family who falls in love with a nerdy but charming African American from Atlanta and their decision to get married.
While the couple hopes for an intimate ceremony, their parents have other ideas, and they are faced with the option of either standing their ground or agreeing to have the big Yoruba by way of Atlanta wedding they never wanted.
From what we gathered, West brook owned by the Hollywood celebrity Smiths is expanding its international slate of content with the Nigerian Based studio.
Eli Shibley, who is head of International TV & Film Westbrook Studios SVP says:
As we set out to focus our initial slate of international content for the studio business across a diversified set of key territories and regions, the creative energy and world class artistry coming out of Africa is absolutely undeniable.
We are thrilled to be working with a best-in-class producer like Mo and her EbonyLife team to tell stories that uniquely celebrate African characters and perspectives and resonate with fans of great film and television around the world."
Why This Matters
This deal, again is another confirmation of the world coming and shopping for African stories.
The big bucks are getting ready to spin money from such acquired IP coming from the continent that clearly hasn't figured its way to dance on the global stage.
Mo Abudu has definitely climbed this global stage and hopefully her trail will open a pathway for others local players as well.
What Happens Next
No lead casts or release dates for the projects have been made public yet. soon enough it will be revealed.