The Story⚡
Actress and filmmaker Yetide Badaki is developing a Nigerian Vampire story as a TV series and a comic in partnership with "Insecure" Executive producer Prentice Penny and Stranger Comics President Sebastian A. Jones of Payback Entertainment.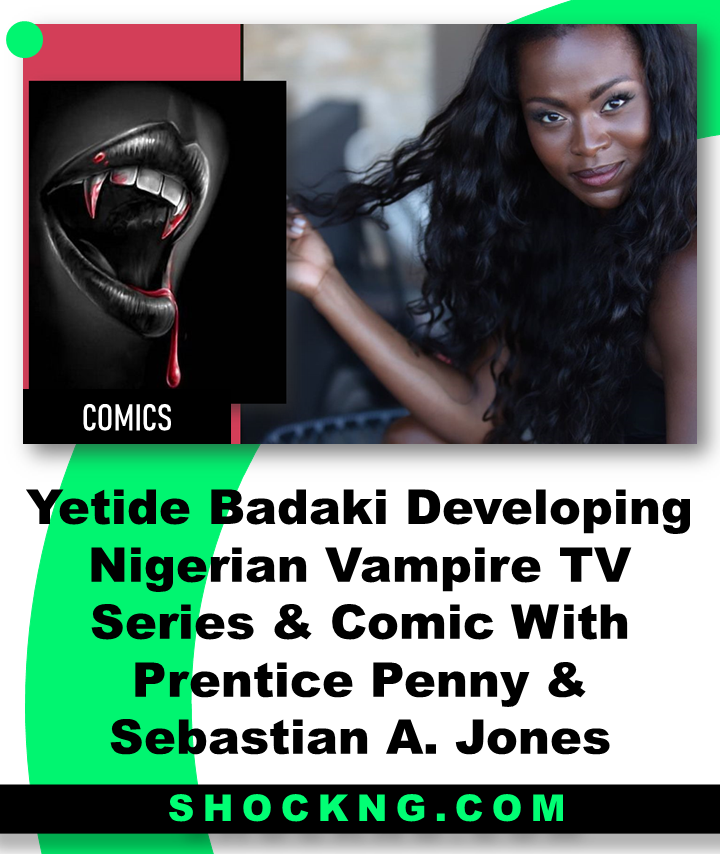 Tell Me More
Naija Vamp is about a Nigerian vampire's hunger for eternal love, beyond the flesh.
It is described as an irreverent love letter to all those who have ever felt othered, wrapped in a blood-sucking coming-of-age self-discovery romp.
The thriller story follows Bisi, who is turning 40 years old, again. In fact, Bisi turned 40 many years ago when she became a vampire as part of her Nigerian undead family heritage.
Struggling to find herself in the New World amidst navigating her family's Old World vampiric expectations and unable to keep a partner for fear of eating them, Bisi's (after)life has felt like one perpetual time loop she can't quite escape. But this year is going to be different.
This year Bisi is going to learn to accept and fully embrace all of who she is, even the blood-sucking part.
What to Look Out For.
This comic book series will be produced with Prentice Penny and Sebastian A. Jones as well as Chris Pollack and Alex Soler. Payback Entertainment will publish, Sebastian A. Jones will co-write the comic with Yetide Badaki, while Stranger Comics distributes.
Yetide Badaki is producing both the comic and the television series. The television side of the project is still in its early days, so no news yet on the cast, production date or streaming platform. The comic will launch in the summer of 2023.
Tangent
Comic book series are known for their massive fan base both at home and abroad. Yetide Badaki's Naija Vamp will join the league of celebrity-written novels like Emilia Clarke's Mother of Madness, Keanu Reeves BRZRKR, George Takei's They Called Us Enemy, Bill Hader and Seth Meyers SpiderMan: The Short Halloween, and a lot more.
It will be interesting to see the outcome of this Naija version of the Vampire Diaries.
Key Background
Prentice Penny (EP of Insecure series) and Jones launched Payback Entertainment last year to support diverse talent to launch comics that could also be adapted for TV and film. This support is what is evidently going into this new intriguing niche.
Yetide Badaki is known for playing Bilquis on the Starz series American Gods. She teamed up with Curtis '50 Cent' Jackson, Spartacus creator Steven S. DeKnight and Mo Abudu to develop a series on the life of African Warrior Queen Nzinga. Yetide Badaki also played the recurring character Chi Chi on This Is Us.
The actress has also written a short film called In Hollywoodland, funded by IndieGoGo.
Yetide Badaki and Karen David produced and starred in the short film while Jessica Sherif directed it. In Hollywoodland is a reimagining of Alice in Wonderland set in present-day Los Angeles. In Hollywoodland premiered in August 2020 at the Bentonville Film Festival
Yetide Badaki recently played the mother of Giannis Antetokounmpo in the movie Rise for Disney Plus and was cast as the lead in "Queen Nzinga", a stars project executive produced by Mo Abudu x 50 Cent for Stars.
In Summary
Pulling from her Nigerian and American roots, actress Yetide Badaki will present a Naija vampire series like we've never seen before. In this world of niche creation, it will be interesting to see the finished product of this work of art.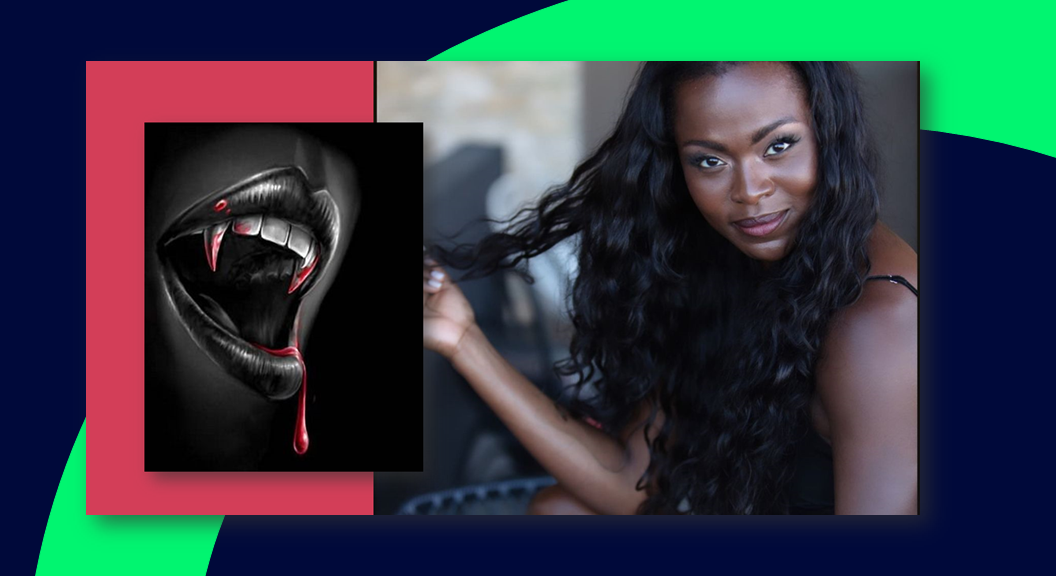 Thanks For Reading
Shockng.com Covers the Business of Film/TV and the Biggest Creators in Sub-Saharan Africa.
Let's be Friends on Instagram @shockng