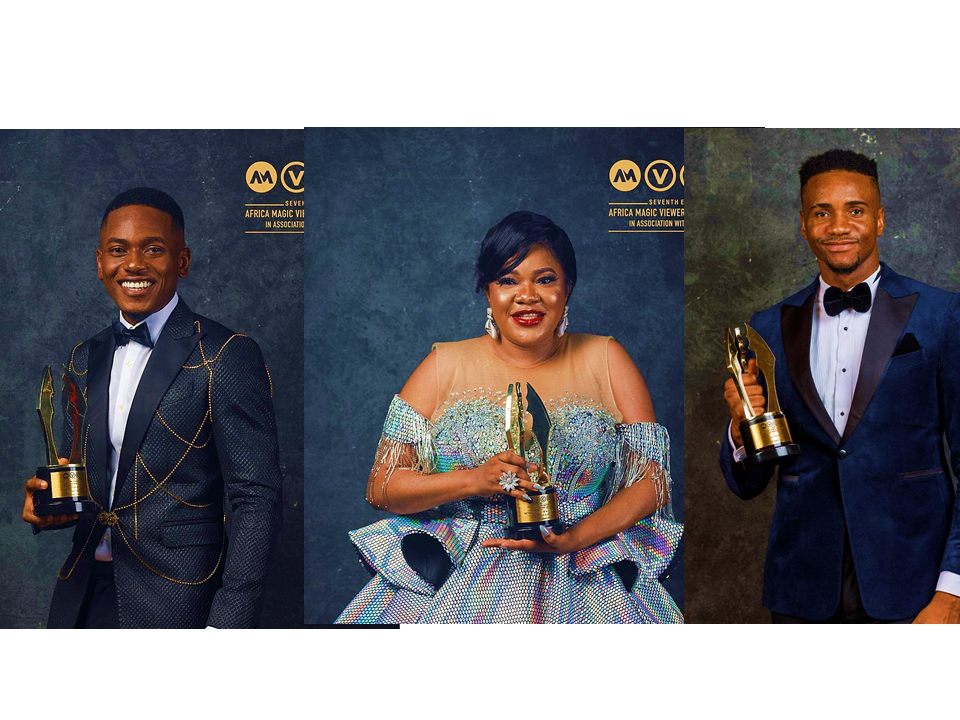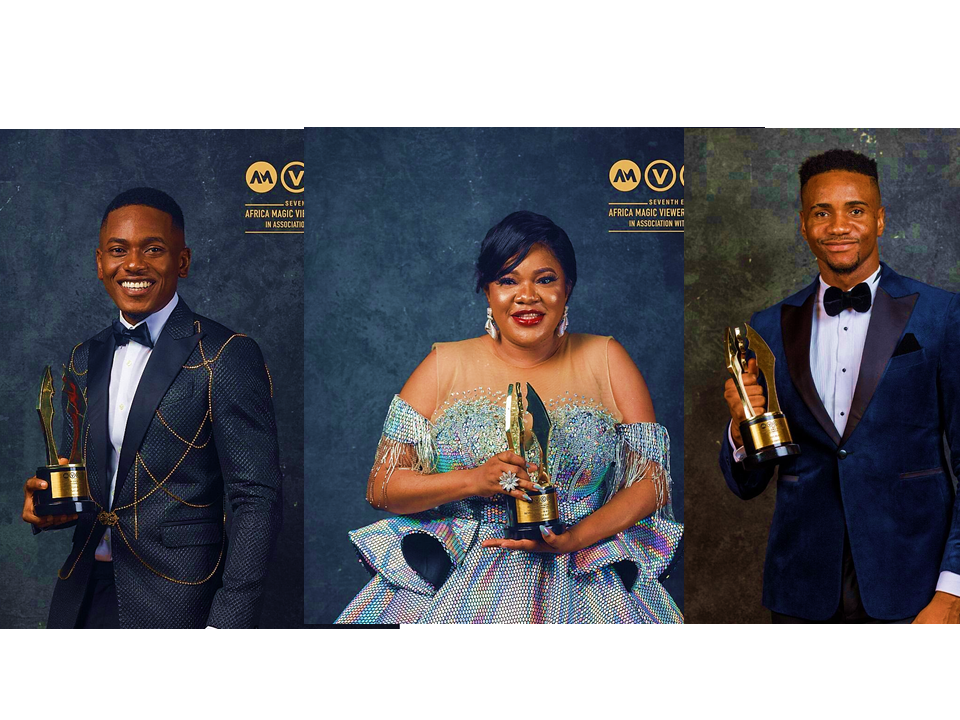 The seventh version of one of the most popular awards in the African continent is done and dusted.
Stars, Filmmakers, socialites, and a bandwagon of high-level entertainment individuals all gathered at the Eko hotels and suites for the Africa Magic Viewers Choice Awards
Social space was in full buzz mode as all major sporting events have been suspended due to the outbreak of the Coronavirus
This indirectly gave good breathing space for commentary and hashtags related the award to enter top trends.
This award was meant to take place last year, but due to financial constraints (awards cost a lot money + mundane politicking)
Hence the push off to 2020 all beginning with the nomination announcements in February, nominations party and then the Award Night itself.
Highlights
The Ceremony was hosted by IK Osakioduwa and Kenya's Amina Abdi Rabar who were flawless in delivery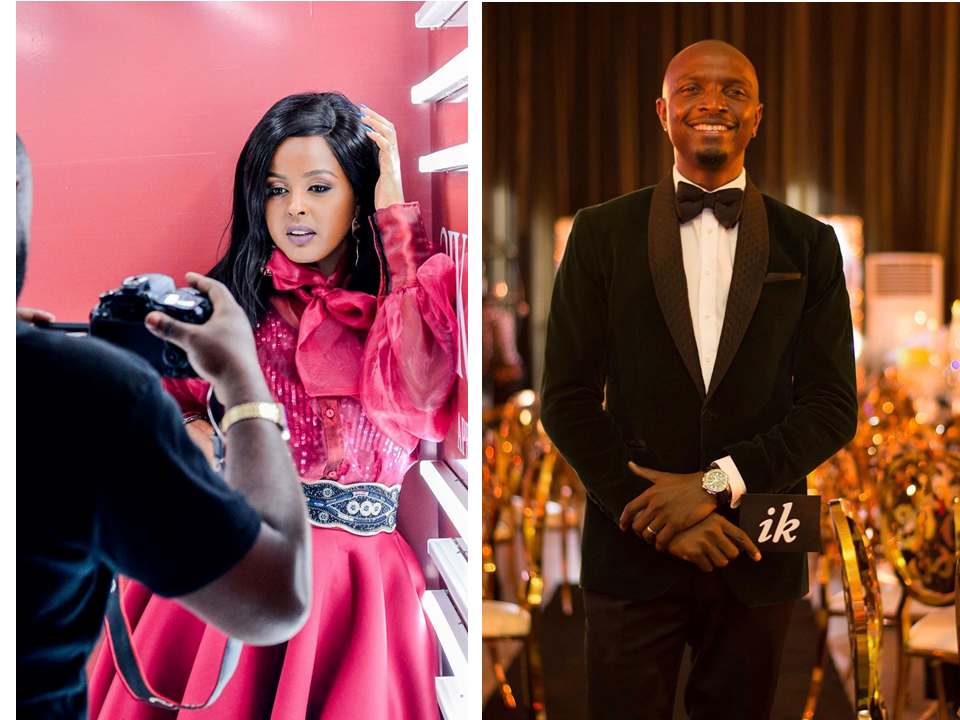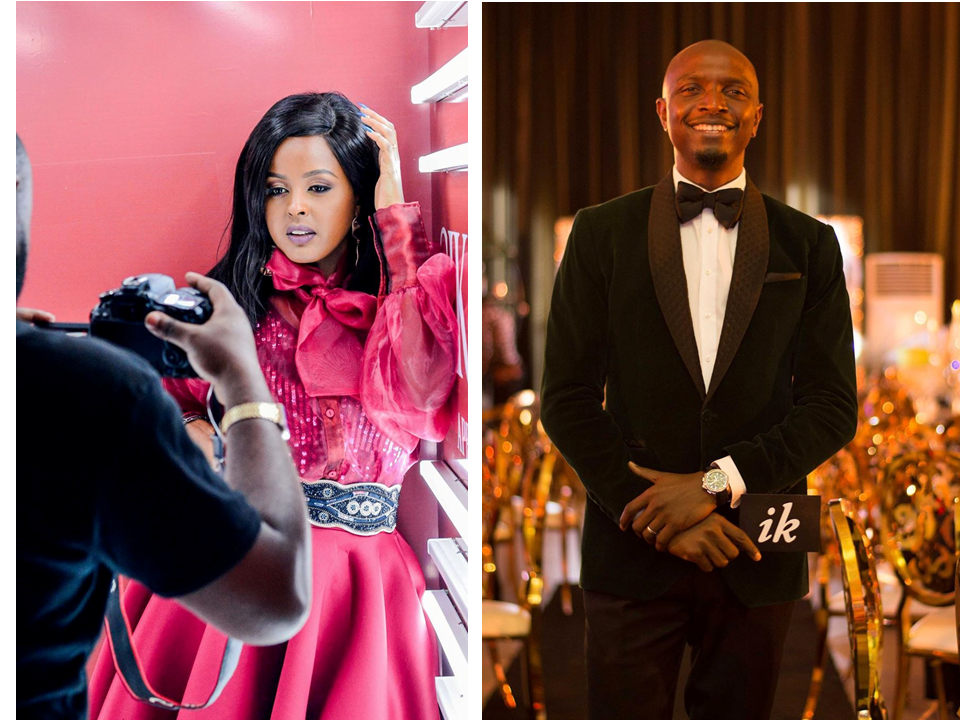 Awards were presented in 28 categories, with only 7 categories open to public voting and 21 categories to be decided by the AMVCA panel of judges with the inclusion of a new category, The MultiChoice Talent Factory Award
Nominated stars were giving a 37 days campaign runway to get their fan bases to vote them in the different categories they got nominated for.
A quick look at the nomination list reflects that the award would be a keenly contested one
Living in Bondage Sequel -10
God Calling -10
Ratnik -7
King of Boys- 6
Seven -6
Elevator Baby -6
Smash -3
Merry men- 1
Bling Lagosians -2
Foreigner's God – 2
The Winners
Leading the pack for the wins is Living in Bondage: Breaking Free that packed home 7 awards out it's 10 solid nods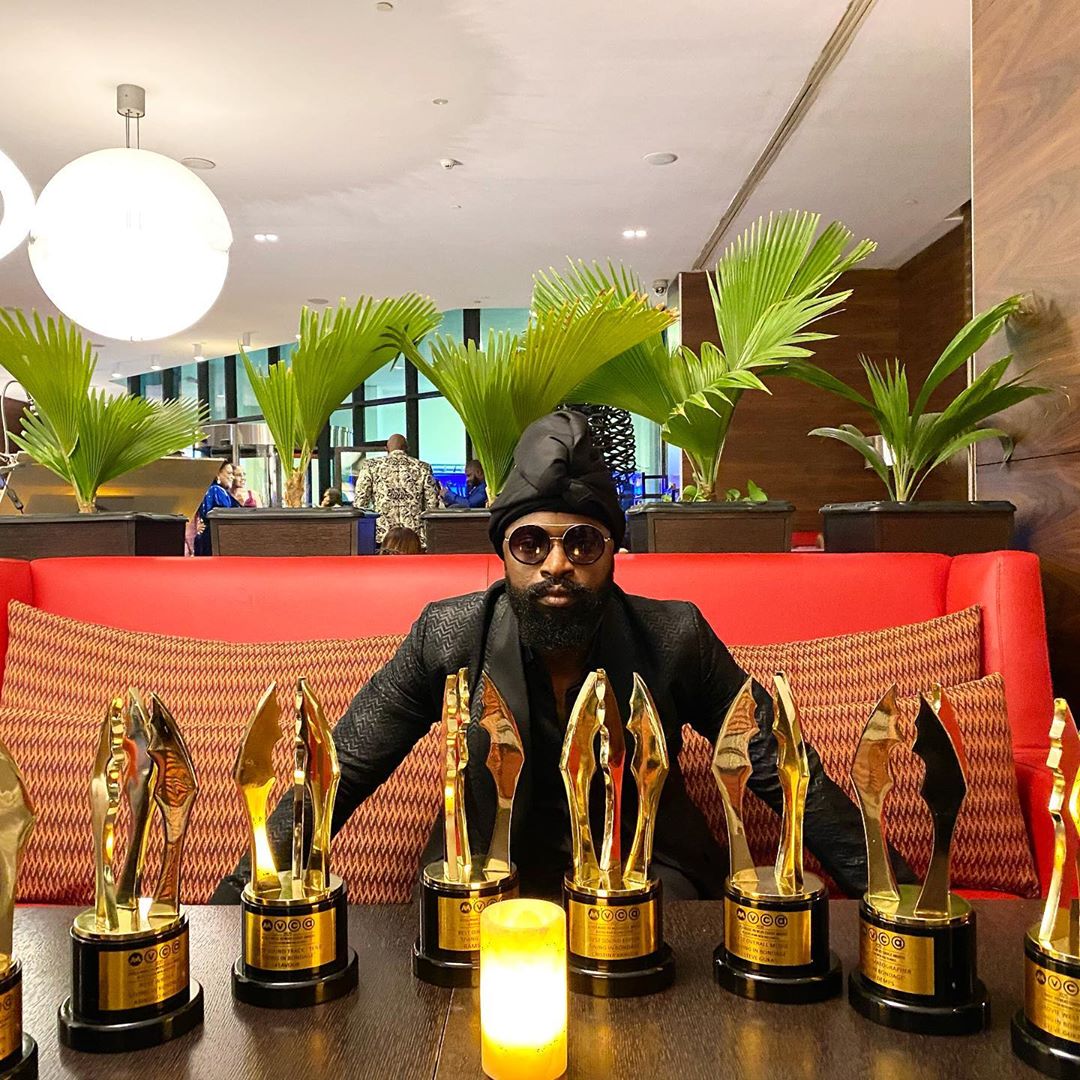 Categories included, the most coveted best director and best movie in West Africa
Play network studio's debut Living in bondage sequel stormed theaters in November last year with opening weekend figures of N28 Million Naira and was perceived to have had a successful run at the NGN Box Office
Nollywood's latest star Swanky JKA was minted from this project and with the new landscape of remakes, there would be more faces from this indie studio who are currently working on casting their lead for another remake Nneka the pretty serpent
Nigerian sci-fi movie Ratnik to be screen April 10, 2020 opened the ceremony by quickly snagging two awards that were not in placed in the voting categories: Best Art Director and Costume design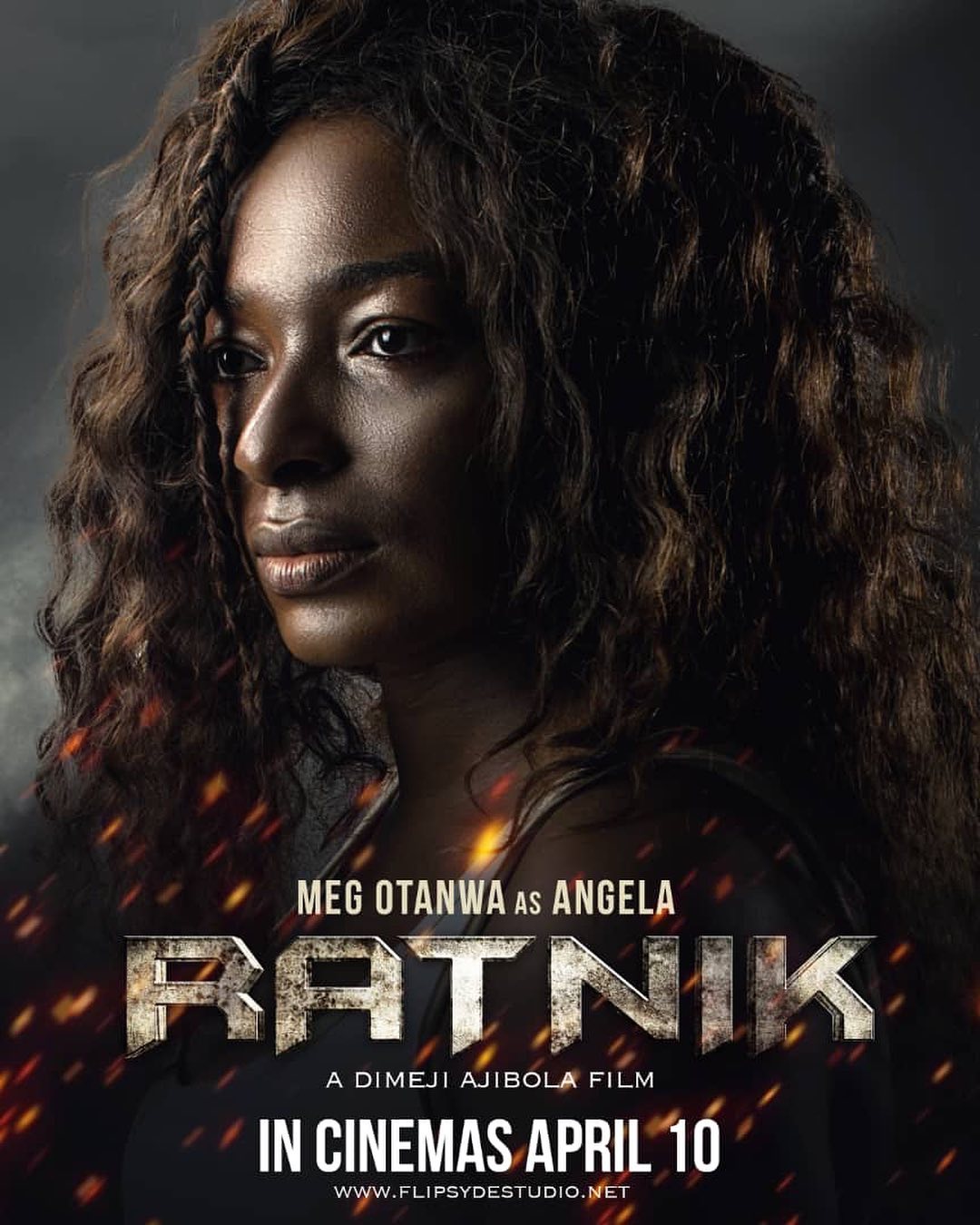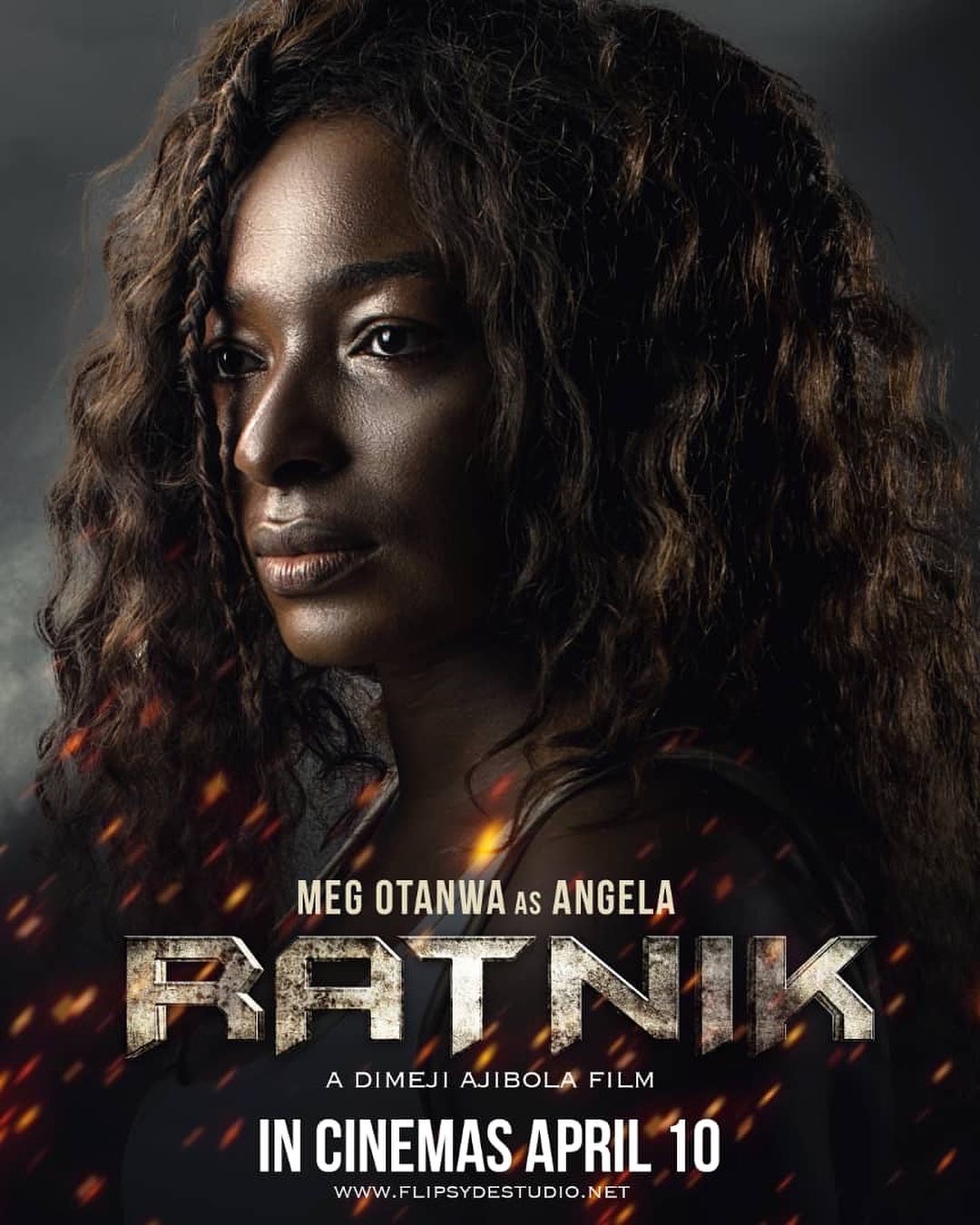 What the Shock!
Migrating to a shocking moment was how Ghanaian actress Gloria Sarfo – took home the best-supporting actress in a category where the following names were included
Toni Tones – King Of Boys
Eucharia Anunobi – The Foreigner's God
Tina Mba – The Set-Up
Mary Lazarus – Size 12
Gloria Sarfo – The Perfect Picture: 10 Years Later
Watch How She reacted to the news on Instagram
To say it was unexpected – yes but notwithstanding all ladies in this category were all winners
Ha! Zainab balogun not winning a single plaque was distressing, after doing all cool VFX jumping on 3rd mainland bridge and amazing on-screen work in the movie God Calling
Anyway, the AMVCA right from inception has shown it's a popularity contest so we cannot riot at this point in time
(we need a critic's award asap!)
Swerving into some fashion disaster
Omashola red carpet's dress tried to do some death head standing but failed woefully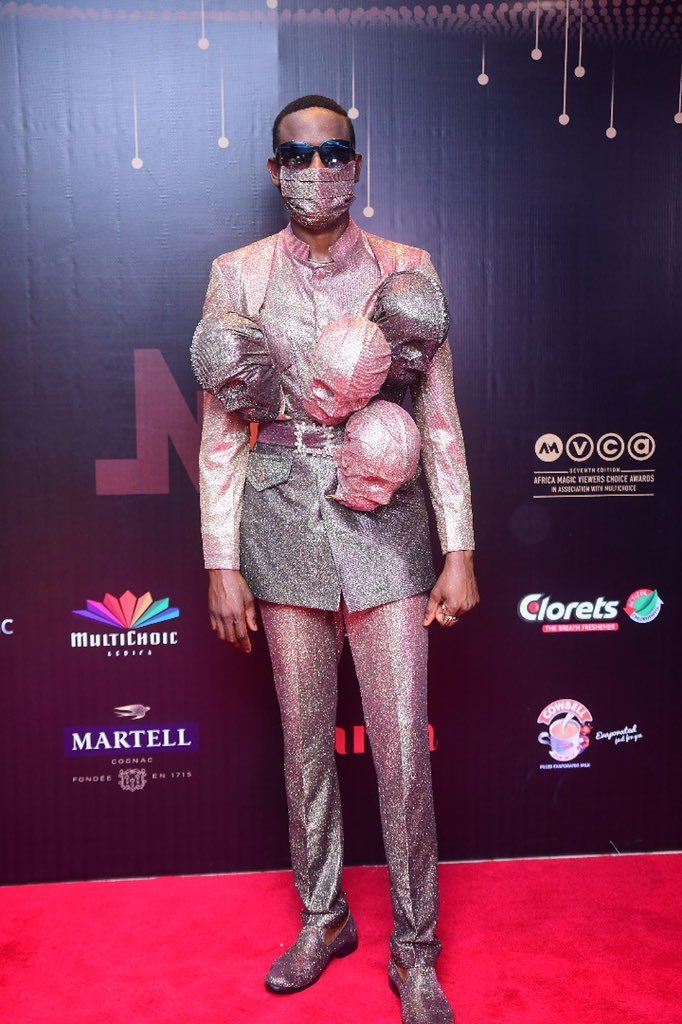 Pretty Mike is a Naija Paleficient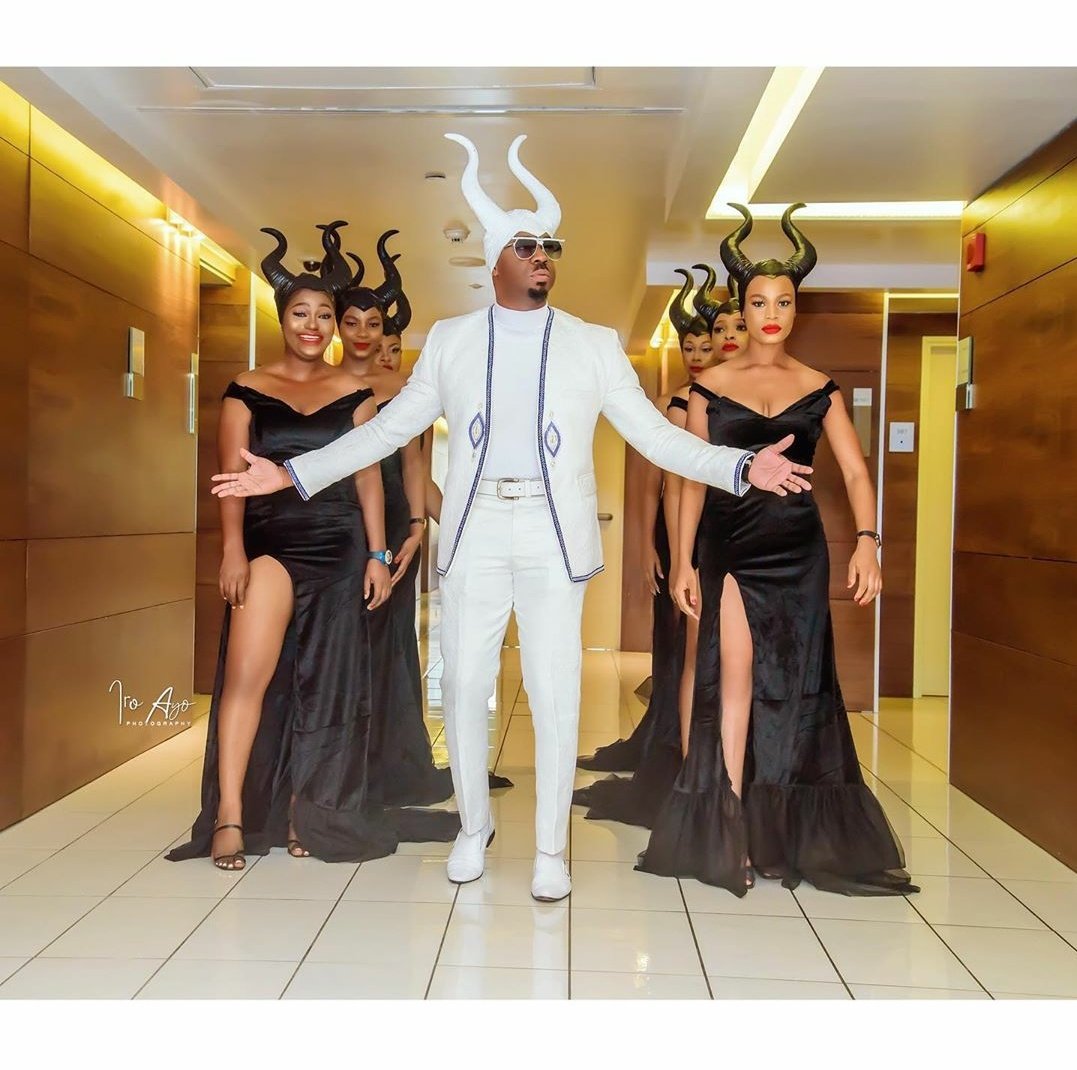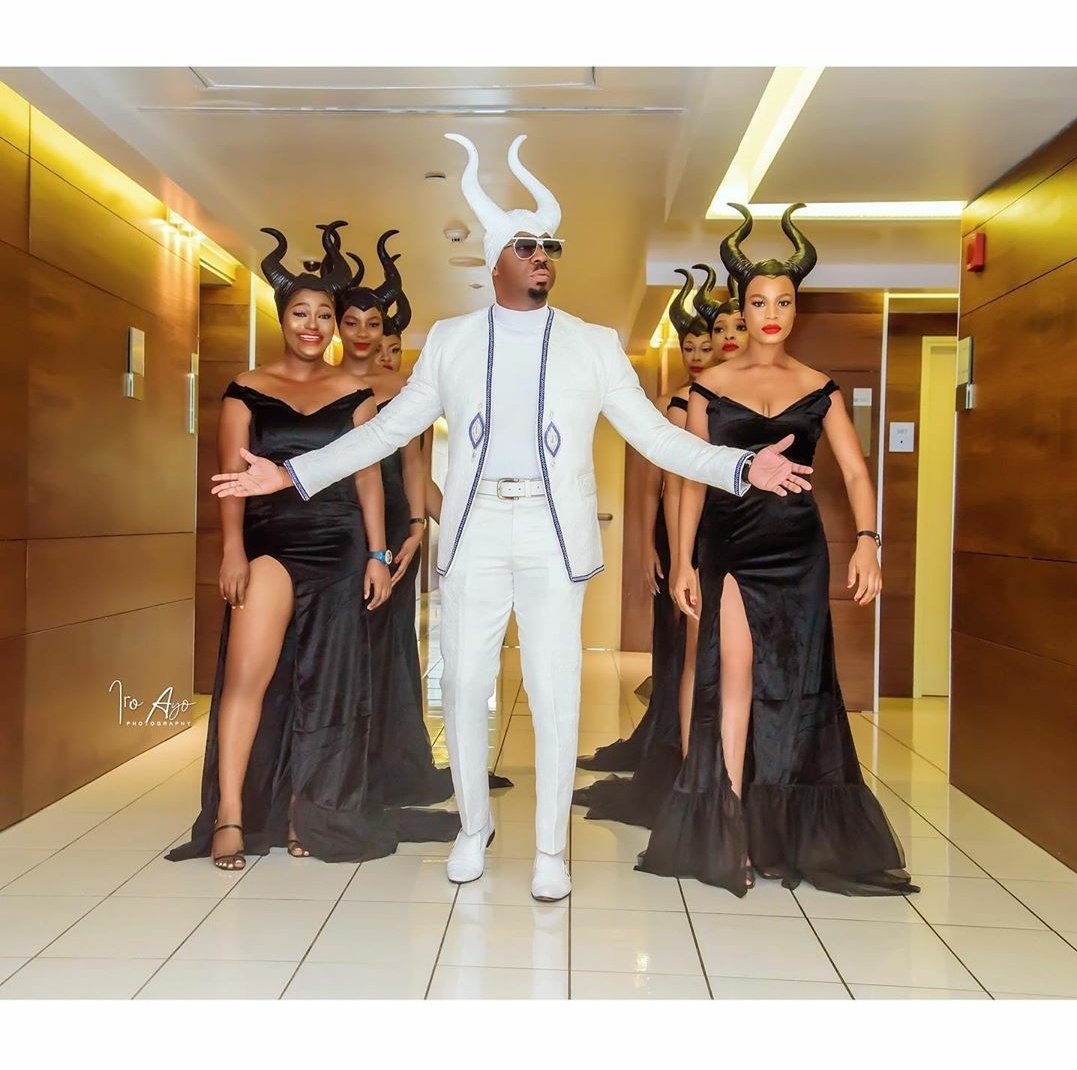 The winner of the one million Naira best dressed goes to Mercy and Mike (Winners of BBN 2019) – again not accepted, our top picks are:
Kunle Remi & Denola Grey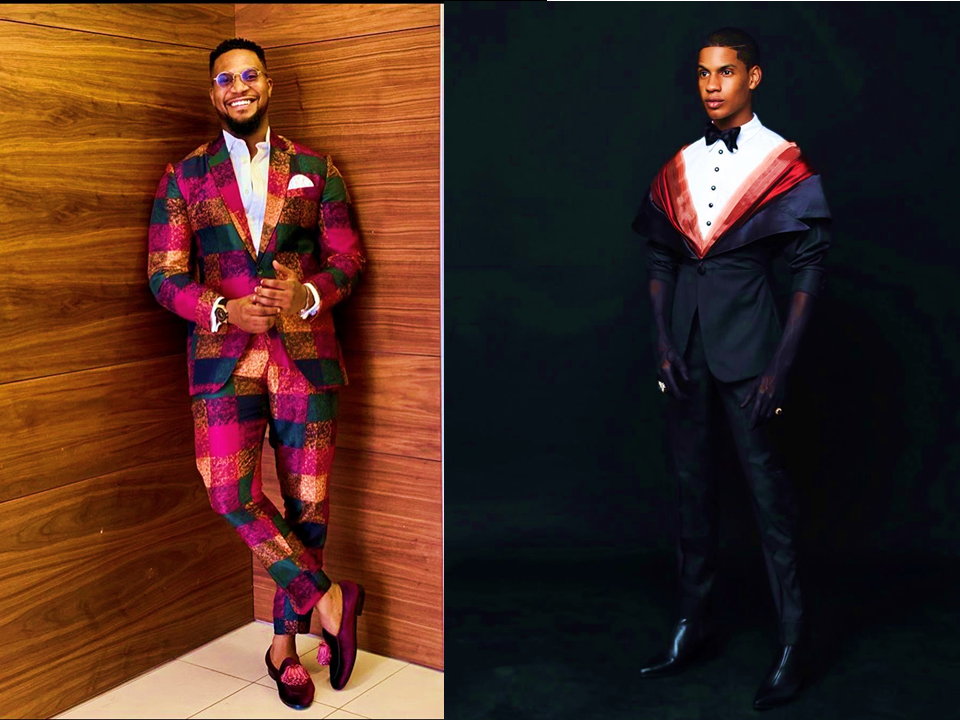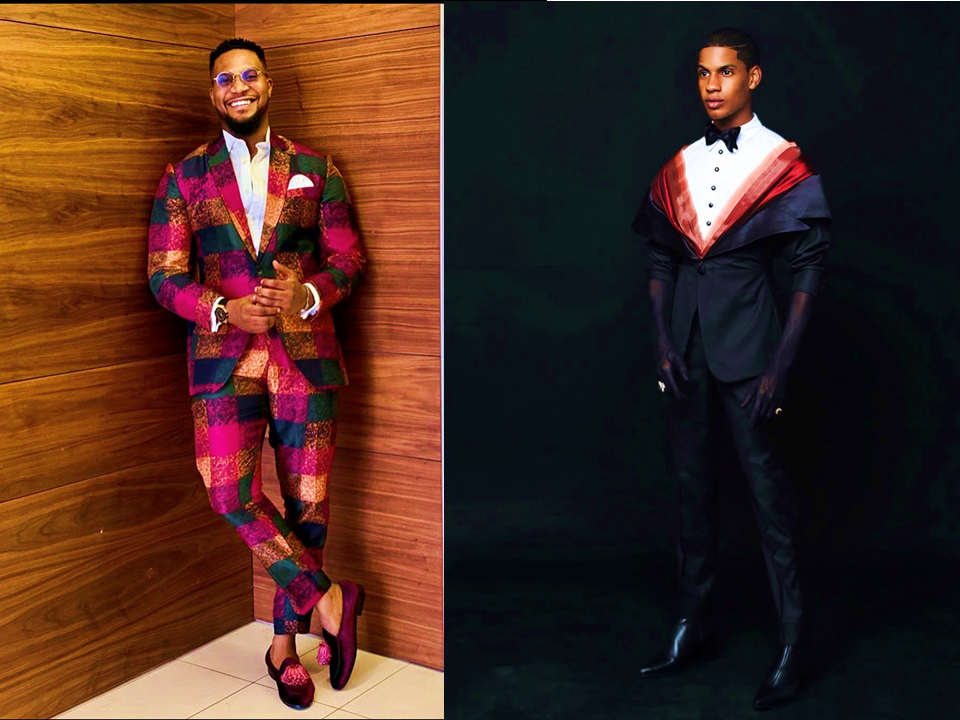 Nana Akudo & Uzoamaka Anuinoh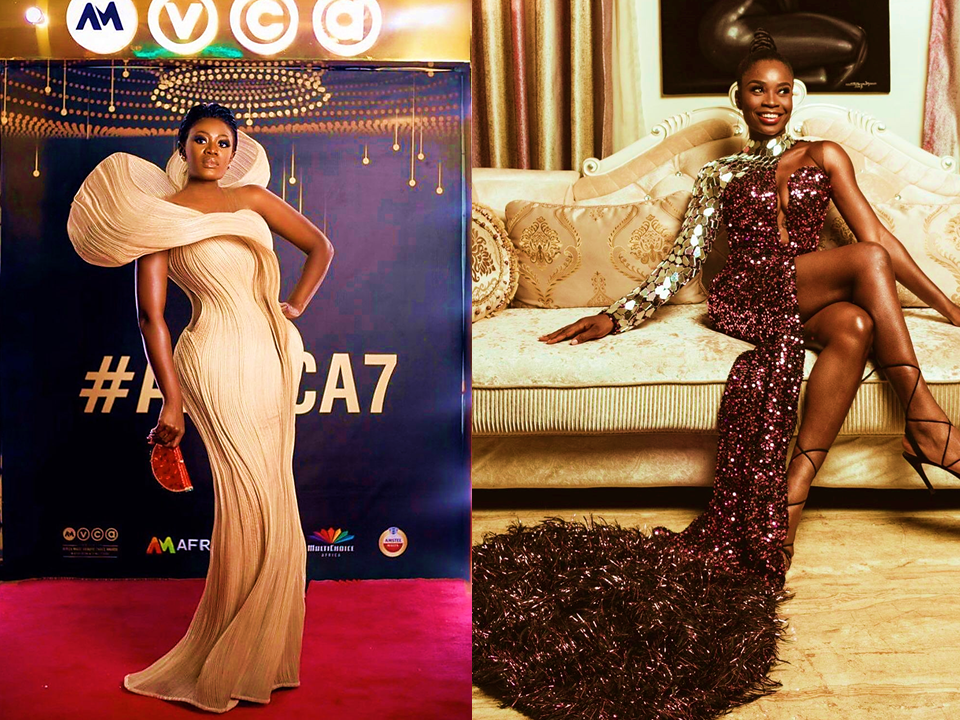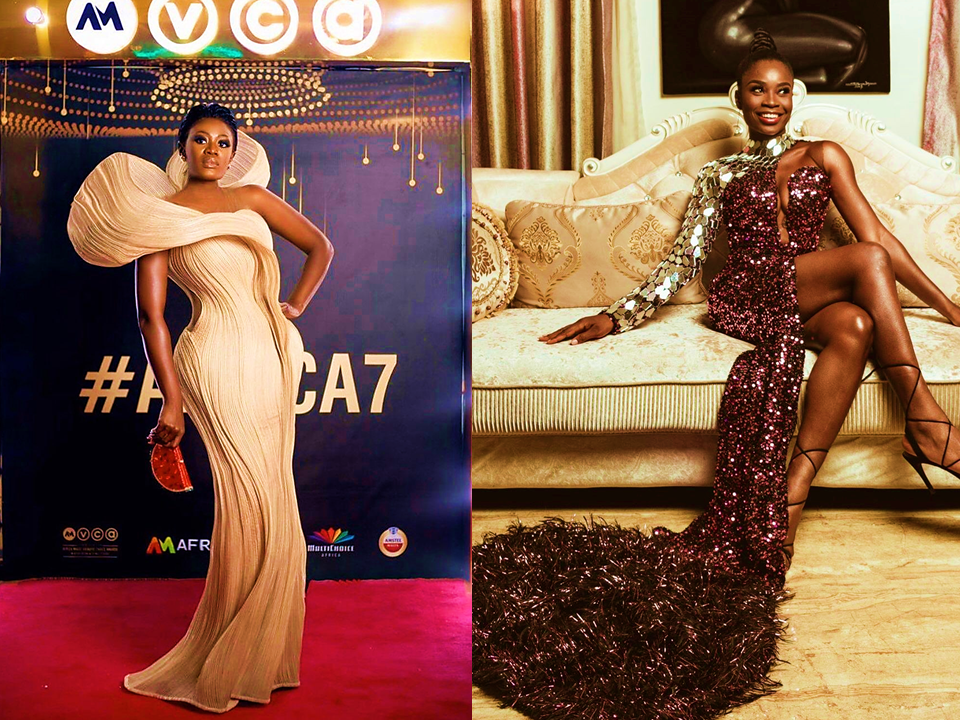 And the winner of the award goes to…*crickets
Kemi Adetiba's King of Boys action thriller got a whooping 6 nods but did not receive any win and as such, several rants from beloved fans took place on Twitter
Toni Tones, Sola Sobowale, king of boys 0. Shey we're not cancelling AMVCA like this? 🤷🏽‍♀️WTF!!

— Beth💕 (@betty_ekems) March 14, 2020
https://twitter.com/Nwanyimanari/status/1238921915458338822
I expected at least a win from "King of Boys" at the #AMVCA7. I didn't see something very unique about the movie "Elevator baby". But sha, according to them, the fans voted. #AMVCA7 #AMVCA2020 #AMVCA #

— Saint Anthony💎 (@my3kidsare1) March 14, 2020
Sola Sobowale should have won best Actress, how many times did you vote for her or campaign for her? My friend shut ur eye service mouth.

— Patrick Popolampo (@PoPolampoh1) March 15, 2020
https://twitter.com/AndyMadaki/status/1238965788301602816
King of boys was so good I had to jot lines from it … or wait is it because it's a female dominant movie ? Would it have won if a man played the role ? Did the storyline seem vague & unrealistic to the organisers ? What exactly makes living in bondage a better story ? #AMVCA7

— Volqx (@volqx) March 14, 2020
It was almost Over

Tick Tock. Nothing yet. Just Cheering the other winners
The Anthill group hadn't got a single call to the big stage for anything
Four More Categories and they would have suffered the same brutal fate as King Of Boys
And the winner for Best Actor in a Drama goes to…
….Dakore opens the envelope lightly
See's the winner's name and screams into the Schoeps mic
Timini Egbuson – Elevator Baby. Phew!
Anthill studios snagged two awards from its 6 list nomination category
Below is a Full List of the AMVCA'S 2020
Best Makeup Category – Lilian Omozele Paul (God Calling)
Best Costume Designer – Dimeji Ajibola (Ratnik)
Best Picture Editor – Tosin Igho and Byryan Dike (Elevator Baby)
Best Sound Editor (Movie/TV Series) – Cristina Aragon (Living in Bondage)
Best Lighting and Designer (Movie/TV Series) – Cardoso (God Calling)
Best Cinematographer – John Demps (Living in Bondage)
Best Documentary – Beverly Naya (Skin)
Best Soundtrack (Movie/TV Series) – Larry Gaaga and Flavour (Living in Bondage)
Best Writer (Movie/TV Series) – Asinogu Nicole and CJ Obasi (Living in Bondage)
Best Indigenous Language (Movie/TV Series) Swahili – Raveet Sippy Chadha (Subira)
Best Indigenous Language (Movie/TV Series) Hausa – Muhammad T. Finisher (Tuntube)
Best Indigenous Language Movie/TV Series Yoruba – Yewande Famakin (Alubarika)
Best Indigenous Language Movie/TV Series Igbo – Victor Iyke (Nne)
Best TV Series Drama/Comedy) – Anis Halloway (Truth)
Best Short Film or Online Video – Bola 'Enigma' Akanbi (Thorn)
Best Multichoice Talent Factory Film – Promises (East Africa)
Best Movie Southern Africa – Dalitso (Abraham Kabwe)
Best Movie East Africa – Plan B (Sarah Hassan)
Best Movie West Africa – Living in Bondage (Steve Gukas)
Industry Merit Award – Peter Igho
Best Supporting Actress in a Movie or TV Series – Gloria Sarfo (The Perfect Picture: 10 Years Later)
Best Supporting Actor in a Movie or TV Series – Pascal Tokodi (Disconnect) Best Actress in a Comedy (Movie/TV Series) – Funke Akindele (Moms At War)
Best Actor in a Comedy (Movie or TV Series) – Chibunna "Funny Bone" Stanley (Smash)
Best Actress in a Drama (Movie/TV Series) – Toyin Abraham (Elevator Baby)
Best Actor in a Drama (Movie/TV Series) – Timini Egbuson (Elevator Baby)
Best Dressed Male – Mike Edwards Best
Dressed female – Mercy Eke
Trailblazer Award – Swanky J.K.A
Best Director – Ramsey Noah (Living in Bondage)
Overall Movie – Living in Bondage
Thank you For Reading
Follow us on twitter now @shockng for latest industry news you don't want to miss