The Story ⚡
Spiderman: No Way Home is on its way to becoming West Africa's biggest-grossing earner in 2021.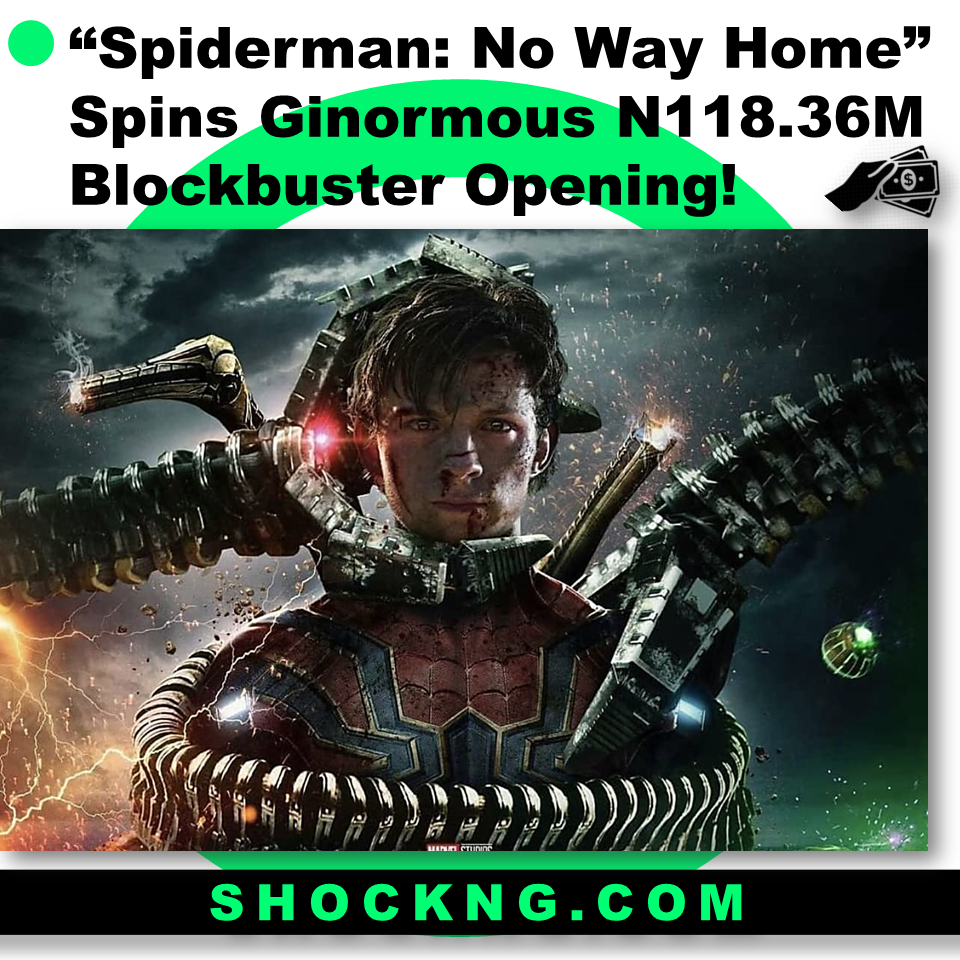 Tell Me More
Despite concerns about consumers facing harsh economic realities and a new wave of Covid 19, No Way Home released on the 17th of December 2021 opened with a ginormous N118.36 Million-weekend debut.
The sequel title follows a timeline where Spider-Man's identity is revealed and no longer able to separate his normal life as Peter Parker from the high stakes of being a superhero.
When Peter asks for help from Doctor Strange, the stakes become even more dangerous, forcing him to discover what it truly means to be Spider-Man.
Biggest December Debut.
Last year, Funke Akindele's Omo Ghetto the saga opened with N98.50 Million in its first opening weekend + advanced screening to total more than N124 Million.
No Way Home dusts that metric with an official weekend gross of N118.36M + advanced ticket sales cume to N150.29 Million.
This ultimately means that the biggest opening weekend of all-time in a December window record is now held by "No Way Home".
Top 5 Leaderboard
See below the top 5 movies that led the West Africa box office leaderboard during the weekend of 17th through 19th 2021.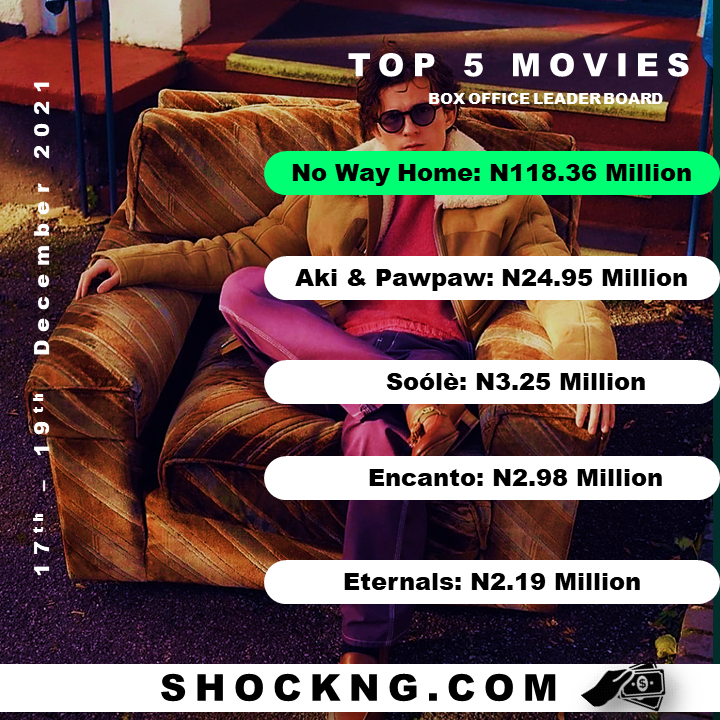 How Did Spiderman Join the MCU?
Marvel Entertainment, the wing of Marvel that made movies, was acquired by Disney in 2009 and this gave Marvel movies the second wave of life. Marvel now had access to a lot more characters, however, Spidey was still tough to get a hold of.
After the Raimi trilogy, Sony rebooted the Spidey universe and made two more films, The Amazing Spider-Man (2012) and The Amazing Spider-Man (2014) both of which were directed by Marc Webb. Both these movies proved to be the lowest-earning Spider-Man movies.
Sony was trying to figure out how to halt a bleeding movie franchise whereas Marvel/Disney was trying to figure out how to develop films around characters to which it did not have rights. It was possible that the studios would renegotiate their contracts. A flurry of talks ensued. After the failure of the reboot, "The Amazing Spider-Man" series, Marvel and Sony first discussed a collaboration.
That the discussion did not end well as Amy Pascal, Head of Sony Pictures, at one point, threw a sandwich at Kevin Feige.
However, Pascal and Feige struck a deal in 2015 the terms of which stated that Spider-Man may appear in Marvel films, and characters whose rights were retained by Marvel (such as Iron Man) might appear in Sony's Spider-Man films.
Sony would retain all fundamental rights to the Spider-Man films, including financing for, owning, and distributing them, as well as creative control over the final product.
Resultantly, Spider-Man could be a long stay in the MCU.
In exchange for access to Spider-Man for inclusion in Marvel Studios' extraordinarily profitable series of Avenger films, Marvel Studios would co-produce Sony's Spider-Man flicks.
Marvel Box Office Records.
There is no movie studio that gets more love in Nigeria than Marvel.
The Disney owned entertainment brand mints big screen flicks that cume mega triple digits before they are finally pulled off the screens.
Black Panther, 2018 is atop this list and it seems more likely that "No Way Home" will land on this list as a strong 2nd.
Click here to see the performance of Marvel films (West Africa)
In Summary.
151 Million Naira and counting..
If demand for tickets holds with a three-digit week on week gross, then we might just have a potential N1 Billion hit on our hands.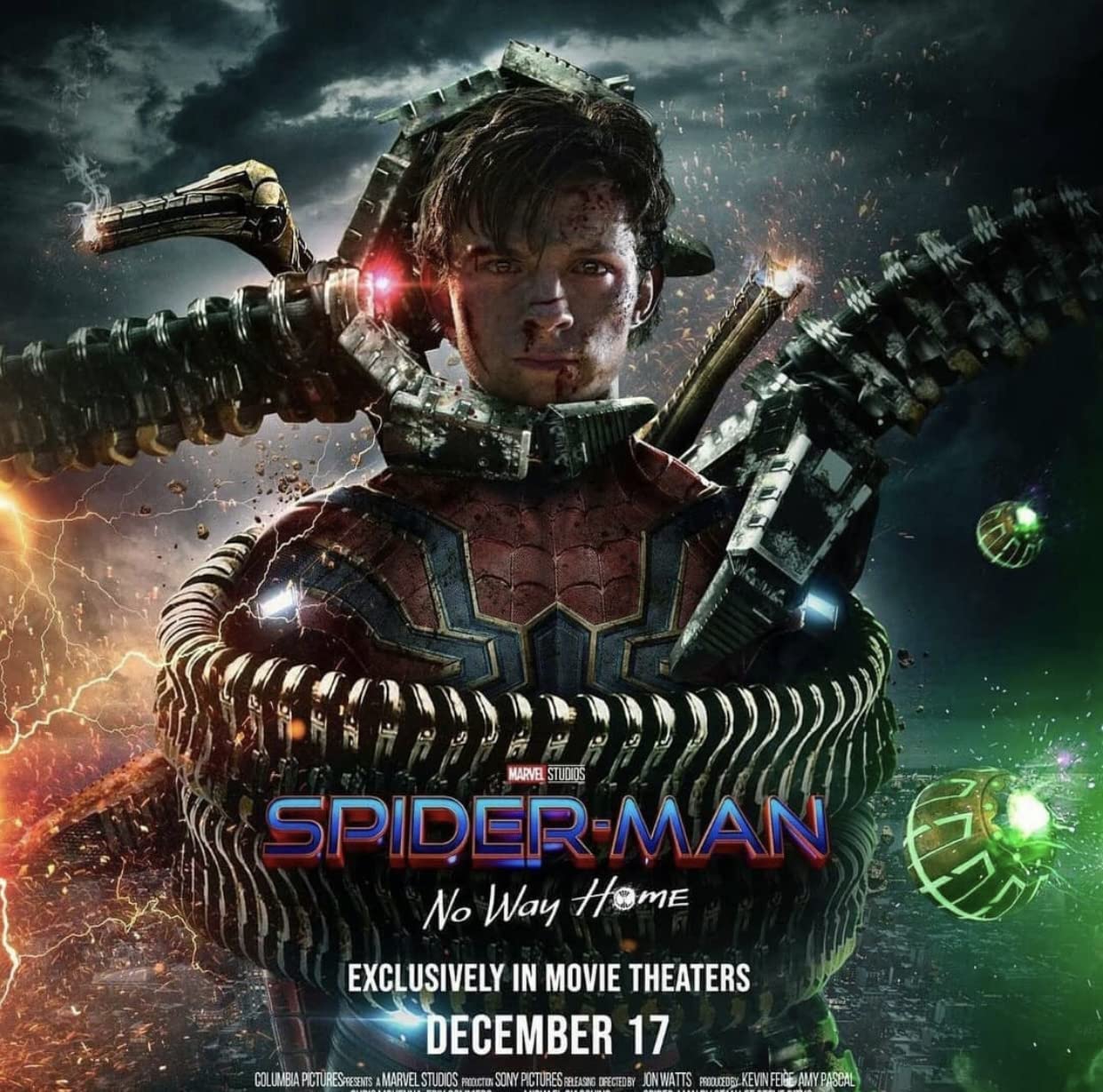 Thank you for reading
For Film/TV Executives, Shockng.com Covers the Business of Storytelling and the Biggest Creators in Sub Saharan Africa.
Let's be Friends on Instagram @ShockNG