The Story ⚡
Life is like google and you just need to know what you are searching for.
In 2021, here are the 10 most searched Movies/series titles by Nigerians according to Google.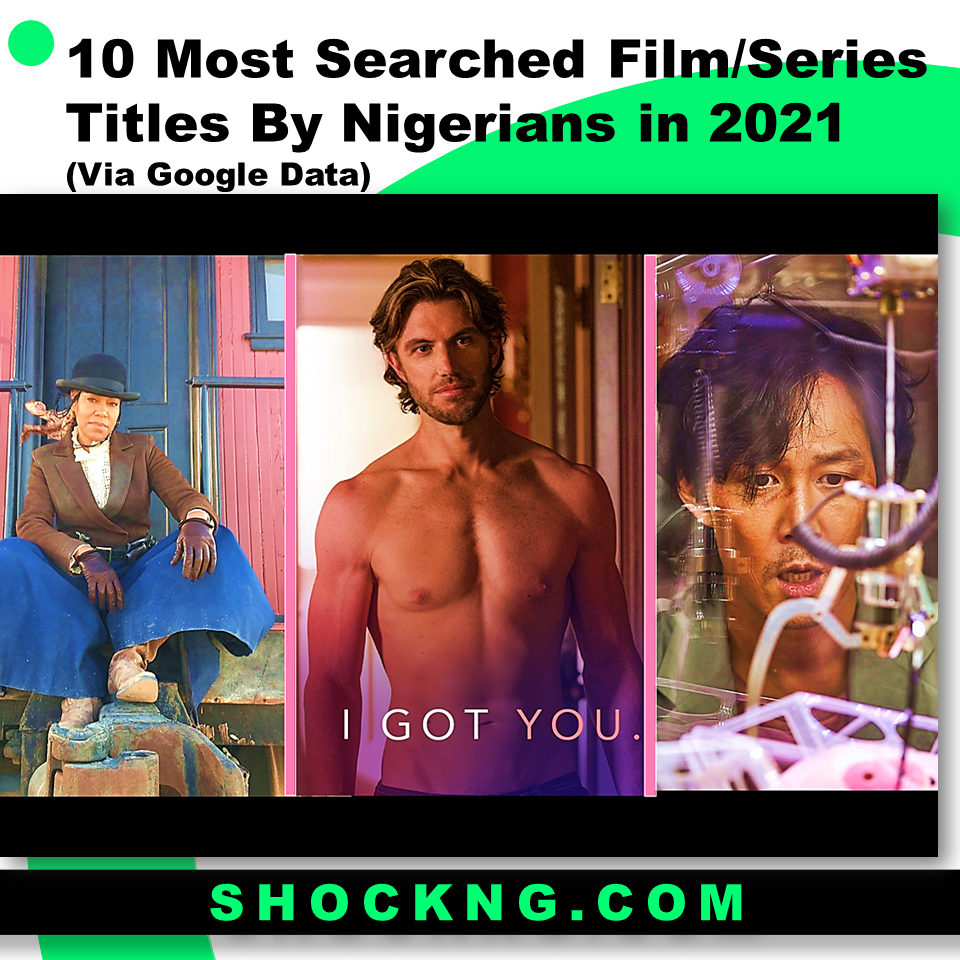 10. The Harder They Fall
A new day is dawning.
Gunning for revenge, outlaw Nat Love saddles up with his gang to take down enemy Rufus Buck, a ruthless crime boss who just got sprung from prison.
Directed by Jeymes Samuel, it is quite obvious why this Netflix title is on this list. Regina King, Idris Elba, Johnathan Majors, Lakieth Stanfield and a host of Black Screen icons in a gunfight.
Yea. Breathtaking,
9. Shang Chi and the Legend of 10 Rings.
Shang-Chi must confront the past he thought he left behind when he is drawn into the web of the mysterious Ten Rings organization.
The Marvel picture directed by Destin Daniel Cretton hit the box office this September and becomes the first pandemic-era movie to surpass the $400 million global box office milestone.
Back here in Nigeria, the title pulled an impressive 3 day opening of N31.39 Million and then cume to a total of N175 Million.
Why Nigerians are searching for this movie is not strange as it promises good fighting scenes, cool action sequences and great art direction.
8. Eternals
The Eternals are a team of ancient aliens who have been living on Earth in secret for thousands of years. When an unexpected tragedy forces them out of the shadows, they are forced to reunite against mankind's most ancient enemy, the Deviants.
Directed by Chloe Zhao, Eternals gives a glimpse of what's to come in the MCU after the death of Iron man.
Packing an ensemble from Angelina Jolie, Richard Madden, Kit Harington, Gemma Chan, Salma Hayek, Kumali Nanjiani – all as the next big thing after the avengers, Nigerians definitely wants to see what goes down and know more about their new world.
7. Army Of The Dead
Following a zombie outbreak in Las Vegas, a group of mercenaries take the ultimate gamble: venturing into the quarantine zone to pull off the greatest heist ever attempted.
Popular filmmaker Zack Synder debut his latest movie franchise in May and became a streaming hit on Netflix.
With the use of zombies, weird songs and breathtaking shots by the maestro himself, Army of the dead title seems to have gone viral in the country and become a huge talking point as it ranks 7th on this most search list.
6. Mortal Kombat
Washed-up MMA fighter Cole Young, unaware of his heritage, and hunted by Emperor Shang Tsung's best warrior, Sub-Zero, seeks out and trains with Earth's greatest champions as he prepares to stand against the enemies of Outworld in a high stakes battle for the universe.
Directed by Simon McQuoid, the Popular game franchise adapted to a big-screen picture was finally released globally this April 2021.
Hitting Nigerian cinemas as well, the film made close to N100 Million in ticket sales and intrigued gamers who wonders how a live-action Mortal Kombat would look and feel like.
5. Red Notice
An Interpol-issued Red Notice is a global alert to hunt and capture the world's most wanted. But when a daring heist brings together the FBI's top profiler and two rival criminals, there's no telling what will happen.
When you combine three fave actors in a $200 Million budget film – Red Notice is what you get. But there is a problem – would it come out good?
Here is a copied review to find out: An action-comedy starring the holy trinity of bland, one-note actors, there is not a single interesting or unpredictable moment in this frictionless waste of time.
Dwayne Johnson is the most boring movie star on the planet, Ryan Reynolds is his usual smug self and Gal Gadot is just modelling for the camera.
With Red Notice and Thunder Force in the same year, Netflix shouldn't be allowed to make comedies for a while.
4. Black Widow
Natasha Romanoff, also known as Black Widow, confronts the darker parts of her ledger when a dangerous conspiracy with ties to her past arises. Pursued by a force that will stop at nothing to bring her down, Natasha must deal with her history as a spy and the broken relationships left in her wake long before she became an Avenger.
Two female trained spies fighting each other and enemies in the marvel universe. Who doesn't want to watch this?
Nigerians watch spy movies and it's a wonder why Nollywood still hasn't served us something like this.
3. Sex/Life
A suburban wife and mother take a fantasy-charged trip down memory lane that sets her present on a collision course with her wild-child past.
This Netflix original drama series created by Stacy Rukeyser is one of the most talked-about titles for the year. Why?
Erotic scenery, check.
Handsome men, check.
and Wild pleasures, check check check.
if you can combine this checklist into a show, best believe Nigerians will not watch it but google search the entire show just to get more information.
This is probably why sex/life is third on this list.
2. Coming To America 2
Set in the lush and royal country of Zamunda, newly-crowned King Akeem (Eddie Murphy) and his trusted confidante Semmi(Arsenio Hall) embark on an all-new hilarious adventure that has them traversing the globe from their great African nation to the borough of Queens, New York – where it all began.
Coming to America released in 1988 is one of the greatest black films of all time especially here in Nigeria where the copies of the film could be found in every DVD roadside store.
Just watching the trailer, you get goosebumps that a sequel is coming 30 years after the original.
No surprise, coming to America is Number 2 on this google list.
1. Squid game
Hundreds of cash-strapped players accept a strange invitation to compete in children's games. Inside, a tempting prize awaits — with deadly high stakes.
Netflix debut this Korean original series this September and became a global hit that instantly went viral.
The show is a hot topic on social media, where the hashtag "#SquidGame" on TikTok has been viewed more than 22.8 billion times.
Suspense, Money and a fascinating commentary of economic inequality, the show is definitely worth watching and google data reveals it is the most searched title on its platform for the year 2021
In Summary
This list reflects what most Nigerians enjoyed watching this year.
A whooping 4 Netflix originals made the list. Marvel comes behind with 3 projects and not a single Nollywood title made the list.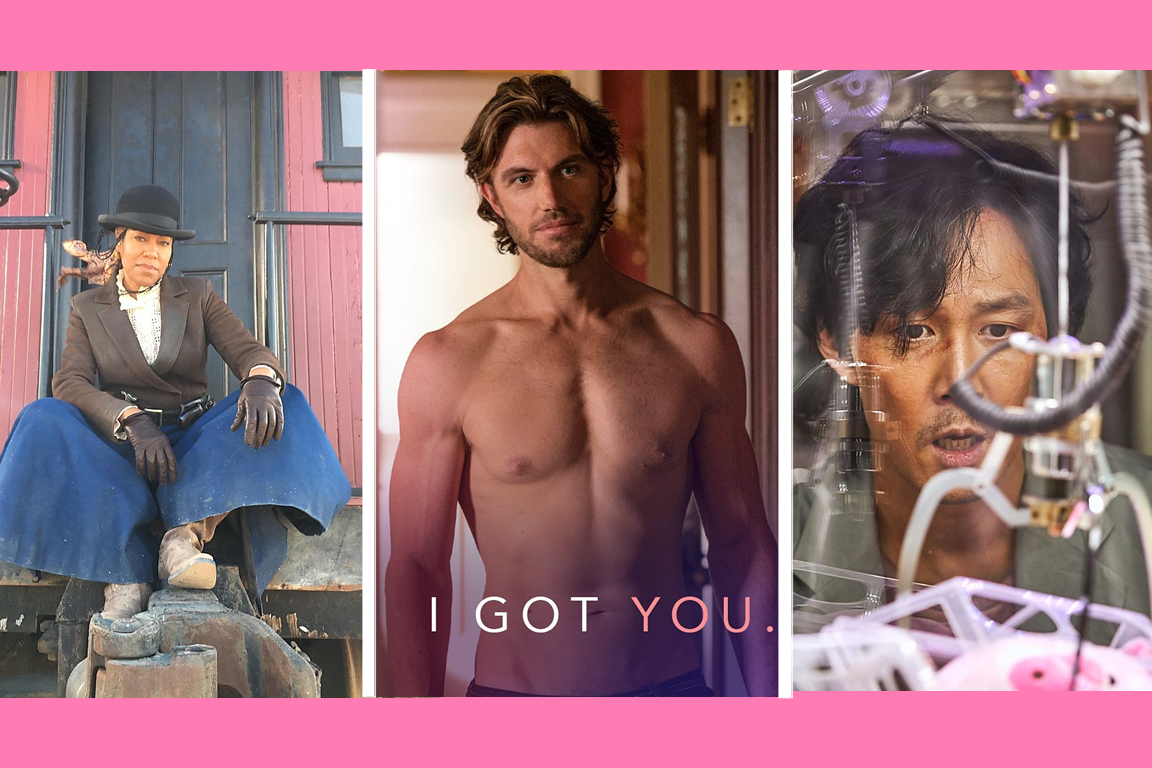 Thank you for reading
For Film/TV Executives, Shockng.com Covers the Business of Storytelling and the Biggest Creators in Sub Saharan Africa.
Let's be Friends on Instagram @ShockNG