The Story ⚡
If there is a bet on a filmmaker that can break ribs and records this year – our bet will be on AY.
Tell Me More.
Armed with his beloved character "Akpos", executive producer AY Makun comes back to the box office for his 6 feature project shot in Nigeria and the US.
Missing in action last year, he returns to deliver his brand of big-screen entertainment to his core audience that has proven to be profitable since 2014.
However, things are different this time. The pandemic has ravaged the exhibition industry and beaten it like a dog, making it an unprofitable landscape and it's future uncertain.
Available data shows a 67.19% decrease in ticket sales from 2019 to 2020 and the forecast cume for 2021 is projected to be N3.5 billion.
Christmas in Miami
From Atlanta, Jamaica to South Africa, comedian AY travels to different countries and films adventures of a Warri boy named Akpos. This year, he brings back the franchise and takes us to Miami.
Directed by Robert Peters, the latest travel destination movie is titled "Christmas in Miami" and is slated to arrive on Christmas day.
Casts include Richard Mofe Damijo, Osita Iheme, Ay Makun as well as an international cast of Manoj Chandra, John Amos, Carlos Valentino, Tanya Price, Catherine Olsen.
Historical Box Office Performance
Ay's gross revenue numbers over the past years are quite great in comparison to other Nollywood titles. The producer has worked with just two directors to create two diverse film franchises.
Robert O. Peters helm the travel destination franchise. Toka McBaror directs the action infused with comedy series which has seen the most success so far.
How the travel film will thrive in this December window will be quite revealing as the title has brewed a Christmas theme that brings different cultures.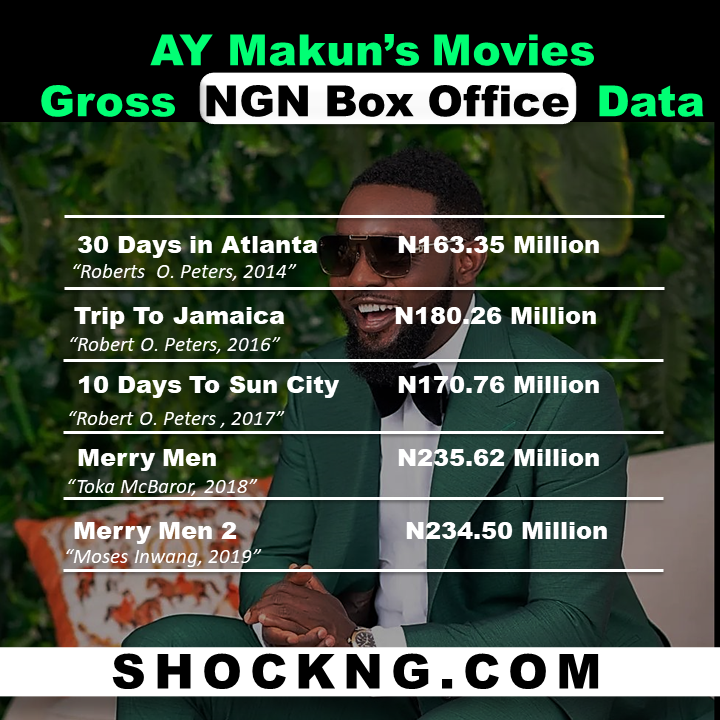 30 days in Atlanta: N163.35 Million (2014)
A Trip to Jamaica: N180.26 Million (2016)
10 Days in Sun City: N176.70 Million (2017)
Merry Men: N235.62 Million (2018)
Merry Men 2 (The Real Yoruba demon): N234.50 Million (2019)
Obstacles
The greater the obstacle, the more glory in overcoming it.
Matrix, Spiderman are the major obstacles in front of AY to demolish this year at the box office.
He has to use every tip and trick he has learnt over the years as an entertainer to win this big attention game. The more attention he gets, the higher his chances of ticket sales, the higher the chance of him retaining more screens.
The exhibition business in these parts is cut-throat. Cinema owners collect data from the first 3 days and use this to make screen re-allocating decisions.
Whichever title sells out faster gets more screens, whichever title sells slower gets fewer screens.
Money over patriotism.
Just because you are a Nigerian filmmaker doesn't mean jack and this ultimately means your gross revenue cume can be severely impacted positively or negatively by these reallocating decisions.
As of this time, advanced tickets are being sold for the title and the battle for more screens has begun.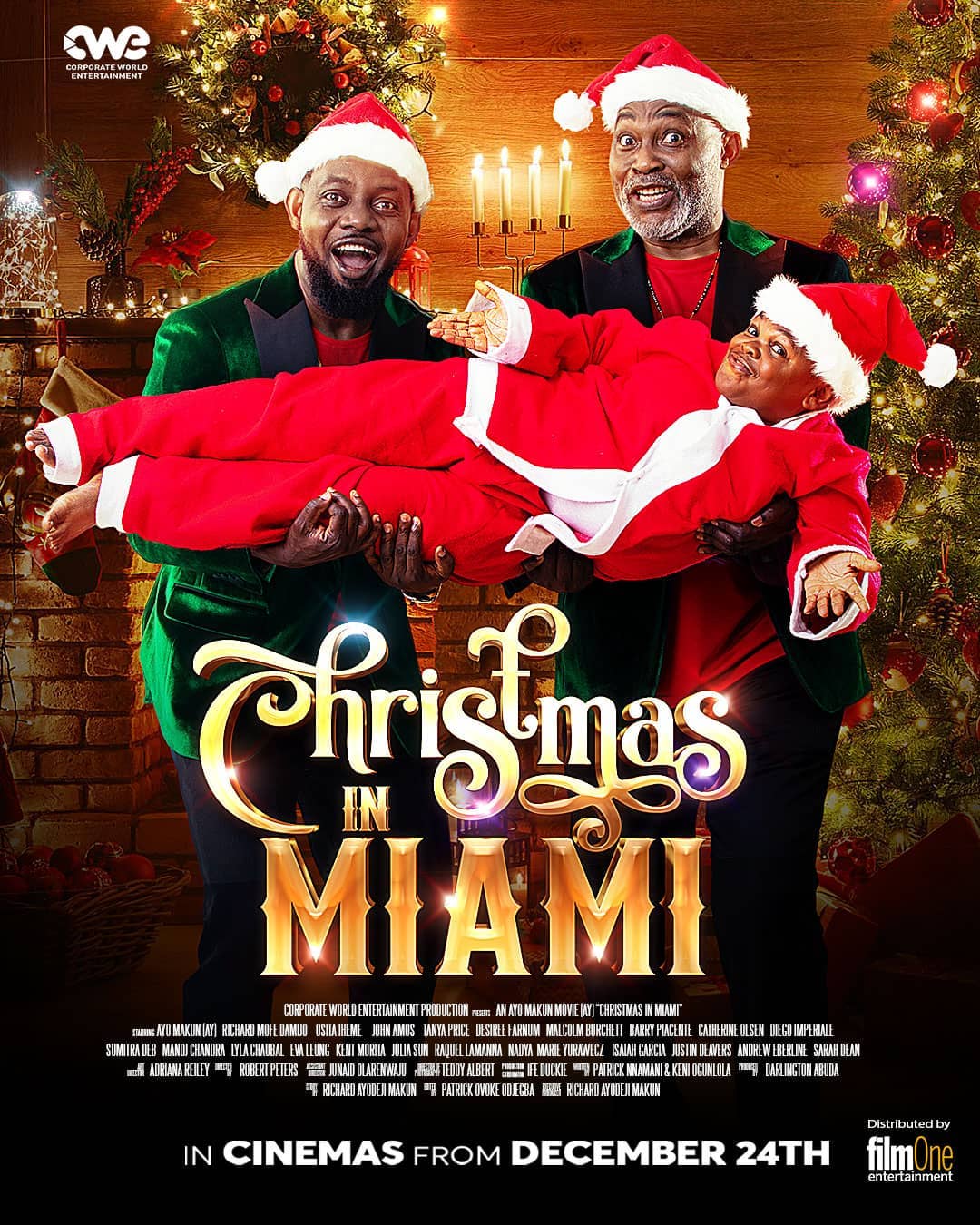 In Summary
A lot of things have happened since AY's last outing back in 2019.
Streaming habits increased, End Sars happened, $1 is now 570, Inflation continues to rise.
How all of these events + title competition affect the box office performance of this film is yet to be known.
Projections for the film hover around N200 – N250 Million cume. For AY, The record to beat is N235 Million
Can "Christmas in Miami" break it is the big question?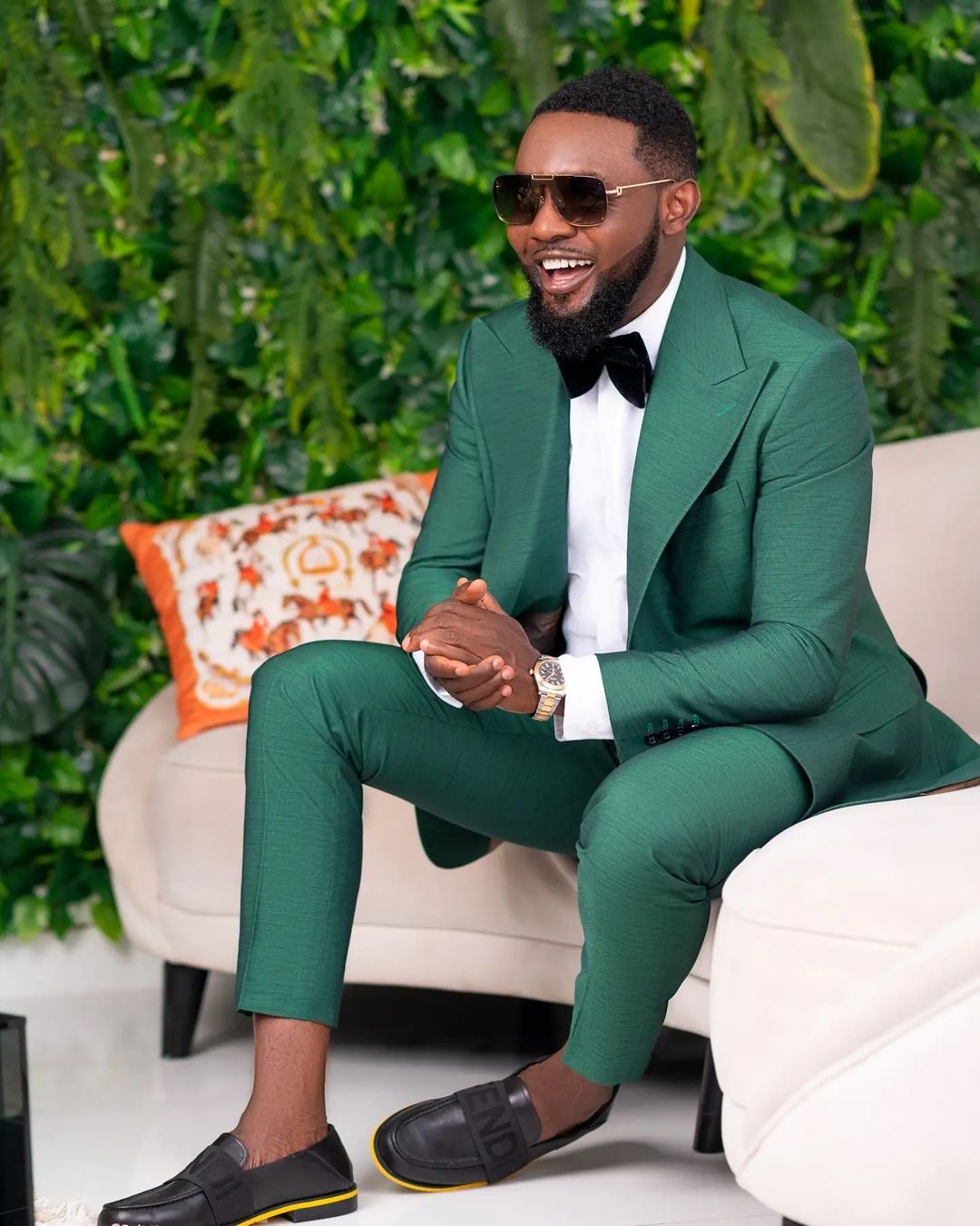 Thank you for reading.
For Film/TV Executives, Shockng.com Covers the Business of Storytelling and the Biggest Creators in Sub Saharan Africa.
Let's be Friends on Instagram @ShockNG