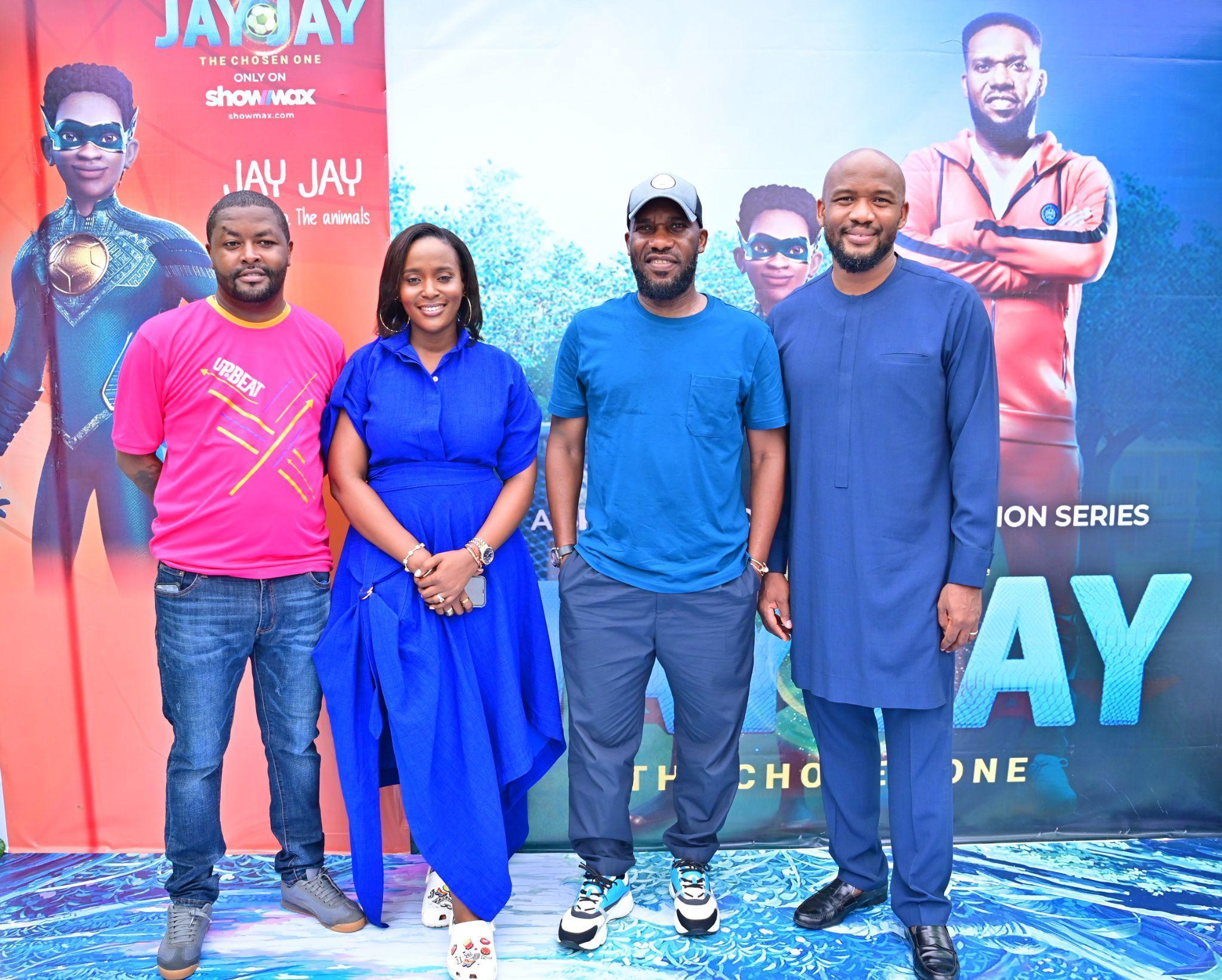 The Story ⚡
It was a day of fun and relaxation for kids, parents and sports lovers at the Showmax Meet and Greet with former Super Eagles footballer, Austin "Jay Jay" Okocha, on Children's Day, Saturday, 27th May, 2023.
Hosted at the Upbeat Recreation Centre, the event was a date for both parents and children who were treated to many fun activities including a private screening of the first and second episodes of Showmax's first original animation series, Jay Jay: The Chosen One.
It was even more special for attendees who met and interacted with Jay Jay Okocha. The enthusiastic and warm responses from the kids were even more spectacular as they played and took pictures with the football star.
The Showmax and Upbeat partnership also featured a football tournament where eight kids' teams competed in several rounds with Juventus winning the championship and presented with the league's trophy by Jay Jay Okocha.
Speaking at the event, Opeoluwa Filani, General Manager of Showmax Nigeria, "We mean it when we say we have something for everyone at Showmax.
With an array of content that cuts across different genres and age groups including wholesome kids shows like Jay Jay: The Chosen One, it's important to us that the stories we tell resonate with our audiences."
"The reception of Jay Jay: The Chosen One by both kids and their parents have been heart-warming. It's no wonder the show has ranked as the most-watched kids' content on our platform in Nigeria and Ghana. We couldn't think of a better way to celebrate than co-hosting the kids to a fun day with football legend, Jay Jay Okocha whose own childhood inspired the show."
Upbeat Recreation Centre Manager, John Wambugu, added that the Centre was "pleased to partner with Showmax to host Jay Jay Okocha and the children on such an important day like Children's Day.
As the most innovative and leading provider of family fun, fitness and entertainment experiences in Nigeria and West Africa, this was an excellent opportunity for us to celebrate children who make up over 60% of our annual visitors at the Centre.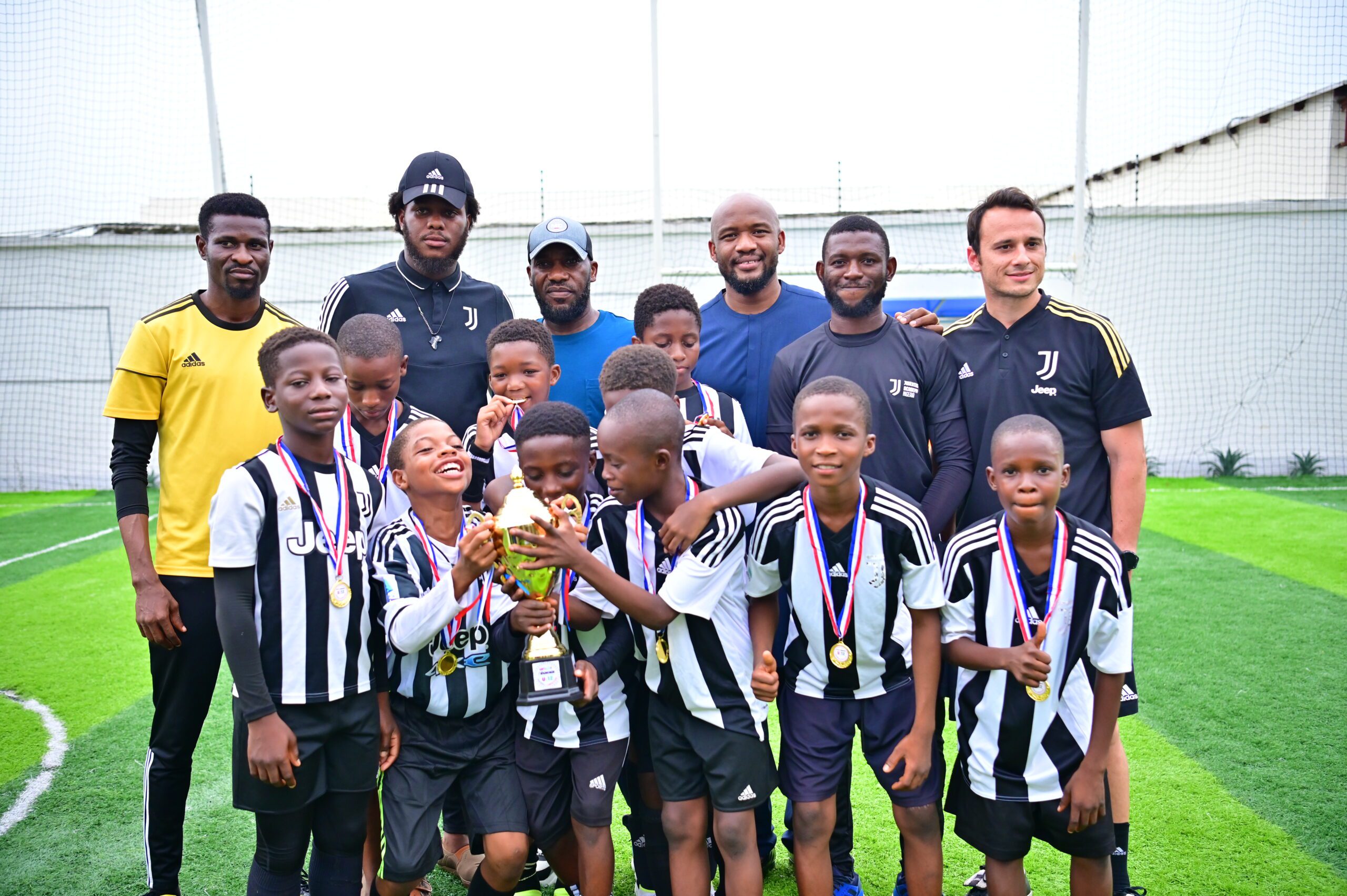 Our commitment to providing a safe, family-friendly environment continues to attract children to our space, and we welcome every opportunity to celebrate them."
Based on the reimagined childhood of Nigerian football star, Jay Jay Okocha, Jay Jay: The Chosen One follows 11-year-old Austin as the masked hero 'Jay Jay', who is given superpowers to protect the animal kingdom from an evil ring of poachers.
He also participates in a high school football tournament with his ragtag group of friends. The 13-part series has ranked as the most-watched kids' content in Nigeria and Ghana. It also charted in Kenya, Tanzania and Uganda. It emerged as the most viewed kids' content on Showmax ahead of international animation titles including Sonic The Hedgehog 2, Paw Patrol: The Movie, Minions, Kung Fu Panda and Despicable Me.
Jay Jay: The Chosen One is currently streaming on Showmax.