The Story ⚡
For Nigerian movies to hit a remarkable number at the box office, it has become crucial for film executives to focus on non-Lagos consumers – the potential growth markets to generate decent revenue.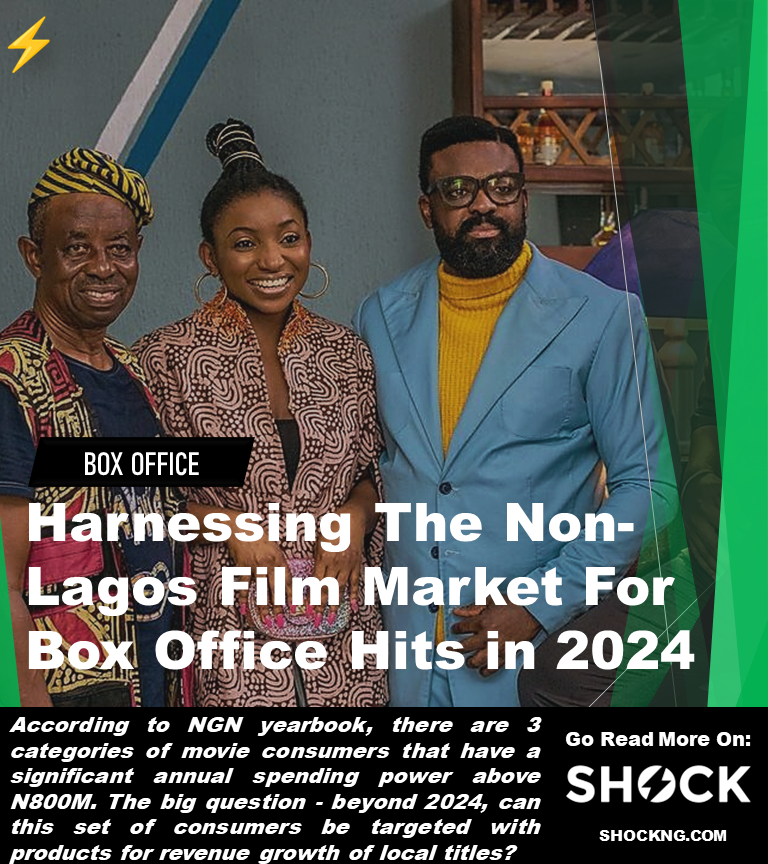 Tell Me More
According to data, Lagos accounted for ₦ 3.3bn in box office numbers in 2022, the largest hit in the country.
The box office market share numbers showed that Lagos, the South-West, and South-South regions have hit a mark with their box office numbers. With all three regions accounting for 61% of Nigeria's total box office numbers, here's a breakdown of the numbers;
Lagos – ₦ 3.3bn, the largest share
South West – ₦857.6m
South-South – ₦1.32bn
South East – ₦340m
North West – ₦56m
North Central – ₦776m
North East – ₦2.3m
Ghana – ₦240m
The three highest-grossing regions also account for the highest number of cinemas in the country. Here are the number of cinemas per region
Lagos – 28 cinemas,
South West (Ibadan, Osogbo, Abeokuta) – 18 cinemas,
South South (Benin, Port Harcourt, Warri) – 19 cinemas,
South East(Owerri, Enugu, Awka) – 11 cinemas,
North West (Kano) – 2 cinemas,
North Central (Abuja, Ilorin)- 7 cinemas,
North East (Adamawa)-1 cinemas, and
Ghana – 3.
Interestingly, although the North Central (Abuja and Ilorin) records a smaller number of screens as against the North East (Owerri, Enugu, Awka), 7 and 11 screens respectively, the North Central accounted for a higher box office revenue at ₦776.1m over South East's ₦340m.
What Happens Next
The 2022 and 2021 box office data sources indicate that Lagos has consistently shelled out the highest box office numbers. In 2021, it made ₦2.9bn together with Ibadan, while in 2022, the state made a stand-alone with of ₦3bn.
Amongst a plethora of reasons for Lagos' big wins in the film business is the heavy presence of Hollywood films in the market. Due to the state's social culture, Hollywood media and advertising get to the Lagos market quicker than elsewhere, resulting in a huge turnout of viewers for these films.
However, this is not the same in the South West and South-South regions.
Numbers indicate that a non-Lagos audience is not exposed to the Hollywood media and would pay to be entertained by local talent. With less competition from Hollywood titles, more indigenous titles screen for longer periods and can focus on more Nigerian films, making it such that these markets hold a higher growth potential for the Nigerian film industry.
Holding down at 12.34% and 19.14% of total contribution to the box office, the South West and South-South regions, comprise Ibadan, Osogbo, Abeokuta, Benin, Port Harcourt, and Warri. Over the years, these two regions have been known to screen more Nollywood titles.
Going by this, it becomes crucial for Nigerian creatives to engage their South-West and South-South audiences in such a way that more Nollywood products become specifically tailored to these audiences. Nollywood film executives looking to make a huge break in these potential profit centres would do well to focus on plotting their stories around these markets, as opposed to telling a typical Lagos story.
In addition to Hollywood films saturating the Lagos market, streaming platforms like Netflix and Prime Video are bigger contenders to worry about. With these international streaming houses now running massive campaigns in Nigeria's business capital, it has become a herculean task for Nollywood creatives to hit a home run for their box office titles in the Lagos market. This then opens the way for a stronger focus on other regions of the country.
Strategy
Creating a path to highly-grossing Nollywood films involves a mix of strategies, chief among being the marketing strategy.
To successfully break into these potential profit centres (South-South and South-West), there need to be exhaustive marketing campaigns in these markets. The first point of the call will be shifting the focus away from Lagos to Benin, Ibadan, or Owerri by premiering new titles in these markets, instead of the usual Lagos premiere. This will push the potential market to get interested in these films.
Secondly, entertainment executives must begin to invest in more screens in non-Lagos markets. The South-South and South-West regions have a total of 30 cinemas, covering 6 states, this is against the 28 cinemas found only in Lagos.
The potential for these non-Lagos markets to produce Nollywood's first 3bn box office revenue begins from building more cinemas in these less-saturated markets. This way, the box office can target these regions where the stream wars have not been heavily popularized.
In Summary
In the year 2022, the top 10 list of successful titles was indexing titles with less than N50M. At this stage of the business, the top 10 list should have no less than N200M in gross earnings.
To bridge this huge revenue gap film producers and directors need to work hand-in-hand to have key investments in cinemas in non-Lagos regions and find exciting ways to capture the Lagos consumers back to their pockets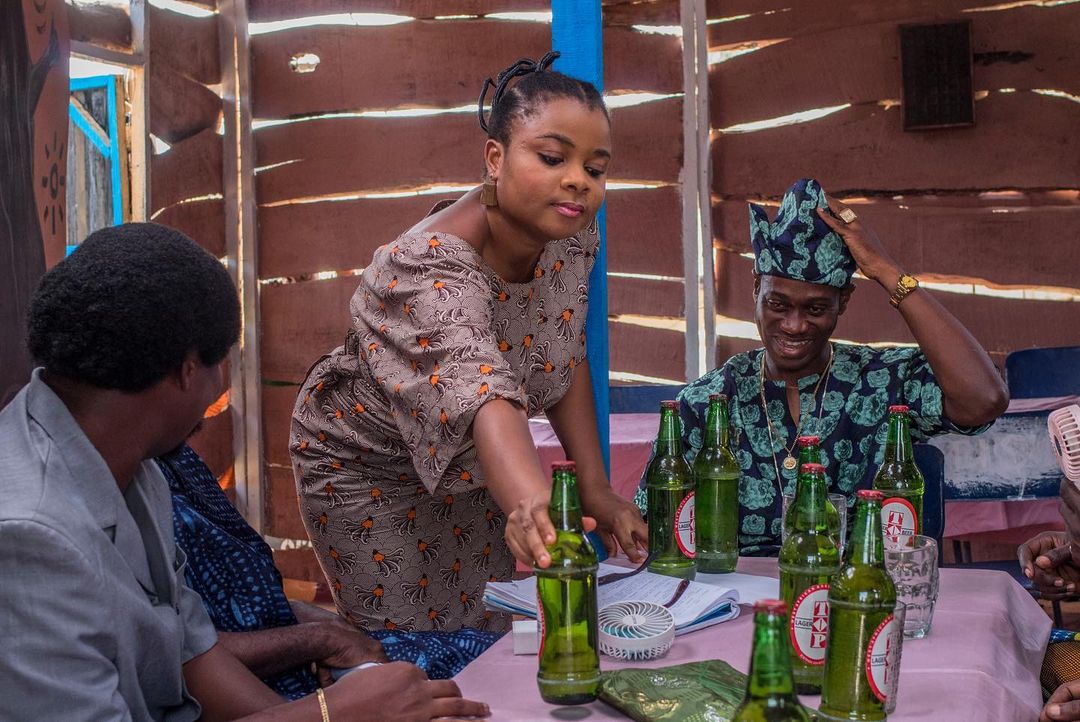 Thank you for reading
Shockng.com Covers the Business of Film/TV and the Biggest Creators in Sub-Saharan Africa.
Let's be Friends on Instagram @shockng