The Story ⚡
Mo Abudu is set to make her debut as a director with two short films, "Her Perfect life" and "Iyawo Mi"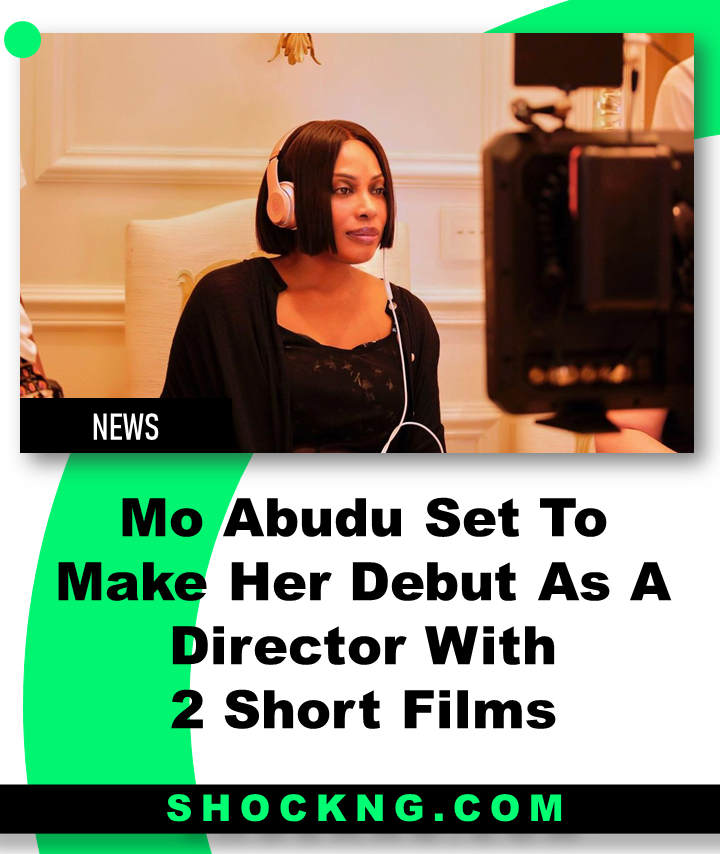 Tell Me More
CEO of EbonyLife Group, Mo Abudu, embarks on a new phase of her career as she delves into the creative side of filmmaking.
Beginning in late August 2022, she will direct two short films, and be in charge of the whole filmmaking process for the very first time. Since her first full-length feature, Fifty, in 2015, she has guided the storytelling process as an executive producer and visionary, but always sought experienced directors to helm each project.
Tangent
Before now, Abudu has always taken the back seat as an executive producer in the production journey of the titles that have emanated from her studio.
Since 2014, Mo Abudu, together with her co-production partners has always made available a box office presentation to dazzle the market.
Her first credit as an executive producer began with Fifty which followed the story of four Nigerian women at the pinnacle of their careers. This big-screen picture made a splash of movie marketing that gracefully brought the studio to the limelight of New Nollywood whilst ushering in the wave of the famous "Mo Abudu Formula"
Only recently stopping to make these kinds of box office presentations to fully restructure her business for the global frontier that pays her in cool dollars.
Directors she has worked with include Biyi Bandele, Kenneth Gyang, Funke Akindele and Niyi Akinmolayan, among others.
Key Background
Ms. Abudu attended London Film School in 2017 and completed the course in directing, with the aim of improving her filmmaking skills. However, she enjoyed the experience so much that she decided to direct when the time was right.
In a statement, Mo Abudu said, "I believe in learning and understanding any major assignment I undertake. Directing is an art form that takes years to master, so I'm beginning with baby steps. I have written two short films that I will be directing – Her Perfect Life and Iyawo Mi (My Wife), a predominantly Yoruba language film.
"Although these stories are fictional, they highlight the mental health challenges, hardly spoken about in Nigerian society, that many people deal with all over the world. Mental health issues can affect anyone, regardless of age, race, income or social class, and they are on the increase."
Mo Abudu is Bagging Global Deals, Has She Cast Aside Theatrical Exhibition?
There are 2 schools of thought that arise from this development: is she in for it to bring her skill in directing to the fore or she's merely doing this because of the recent investments in the industry, of which she would want to have the recognition of a director?
Whatever the case maybe it is nobody's business what she does. She has dreams to become her director and she is going for it.
What to know about "Her Perfect Life"
Onajite Johnson-Ibrahim, 39, seems to have a perfect life, a flourishing career, a growing business, a loving husband and two bright, beautiful children.
Why does she want to end it all?
Her Perfect Life stars Pearl Thusi and Joseph Benjamin, supported by Omawunmi Dada, Uzo Osimpka, Christian Paul and Mary Lazarus.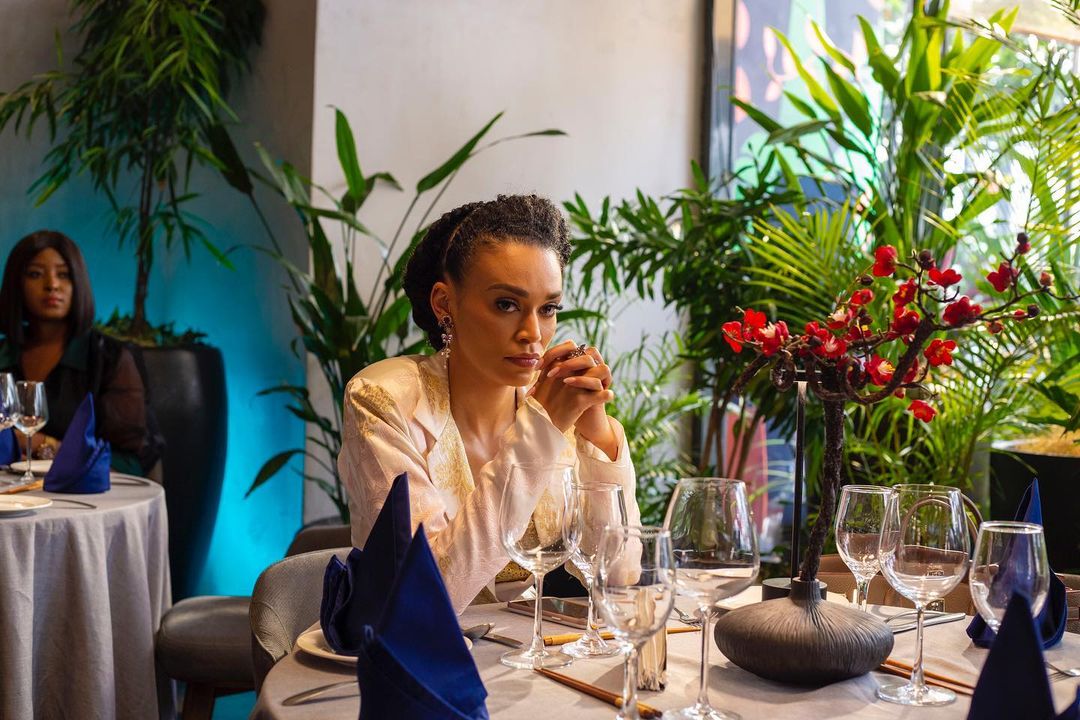 What to know about "Iyawo Mi" (My Wife)
Kunle arrives home one night to find a horror awaiting him. His wife, Eniola, seems to have gone mad; hallucinating, screaming at their children and neighbours, and threatening to kill everyone. Kunle takes matters into his own hands, with tragic consequences.
The cast of Iyawo Mi (My Wife) includes Adedimeji Lateef, Bolaji Ogunmola, Segun Arinze and Jude Chukwuka
For both films, Mo Abudu, Bola Atta, Wale Tinubu, Shola Akinlade, Pearl Thusi and Nonos Okpala are the Executive Producers, with Heidi Uys as Supervising Producer,
In Summary
As CEO of EbonyLife, Mo Abudu has risen to the echelons of Nollywood greatness.
On her path she has done it all – made groundbreaking TV content, engineered big screen hits, built a world-class hotel and recently landed Netflix its first global streaming hit from a Nigerian production company.
With finesse, she wants to test the waters of being a director. And of course, in her usual strategic fashion, she has the best of the best talent in her corner to make this new milestone happen.
Inem King, Joshua Olaoluwa, Sonia Nwosu producing and Temidayo Makanjuola on production design. Director of photography Kabelo Thathe is best known for his work on Disney's Rise. 1st AD is Mayowa Bakare. The wardrobe will be provided by longtime EbonyLife collaborator Yolanda Okereke, working with designers Lanre Da Silva Ajayi, Banke Kuku and David Wej.
Everyone is certainly looking forward to seeing the two short films.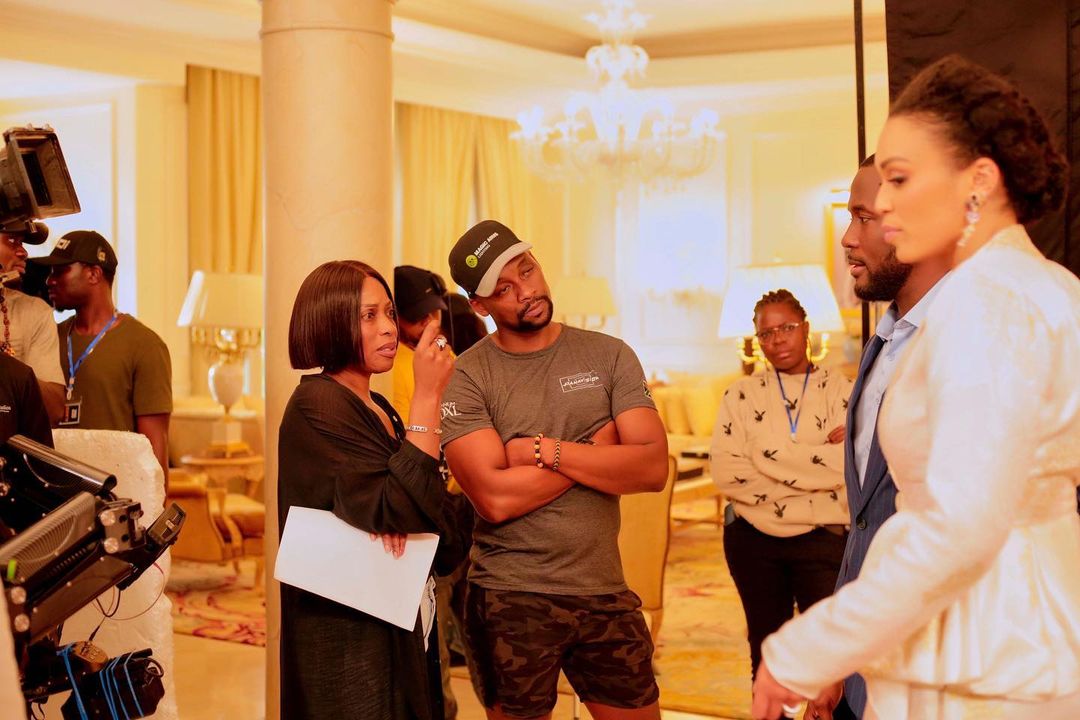 Thank you for reading
Shockng.com Covers the Business of Film/TV and the Biggest Creators in Sub-Saharan Africa.
Let's be Friends on Instagram @shockng