Box Office
News
The Setup 2 Knocked Down By The Market To Gross Disaster N15 Million in 10 Days
The Story ⚡
"The Setup 2" written and directed by Chinaza Onuzo opened to a disastrous premiere weekend of N10.57 Million in ticket sales.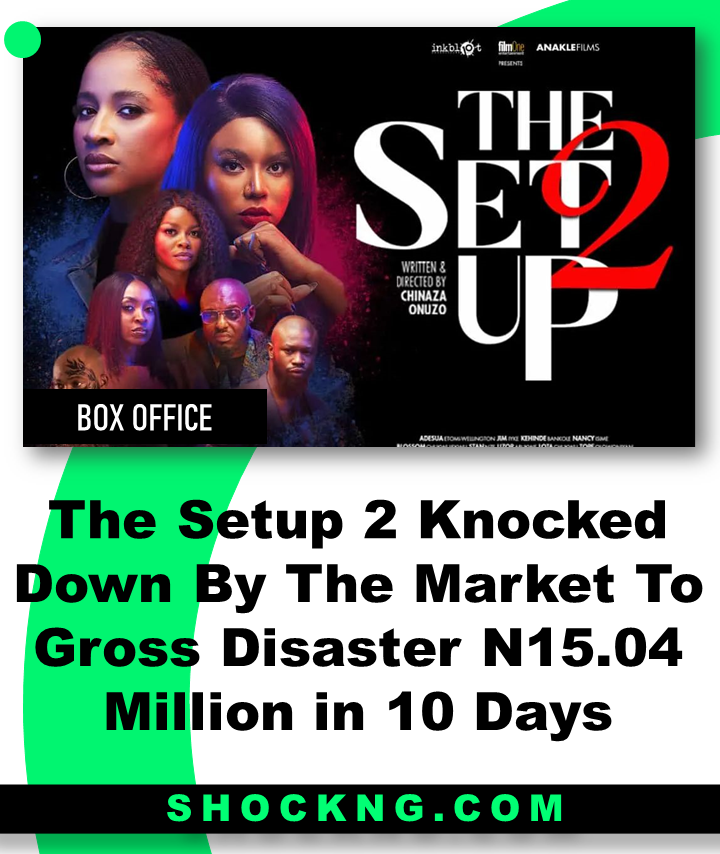 Tell Me More
"The Setup 2" made its debut on the big screens all across Nigeria on August 12th 2022.
With a glitz premiere that showed how much of a marketing budget the film utilized + its newly reinforced star vehicle, this title ahead of its launch looked like a guaranteed big screen hit for the Inkblot 2022 slate, but it fell flat like a dead joke.
By all means and metrics used for blockbuster projections, the sequel was tipped to do no less than N20 Million in 3 days. Below is the logical reason the film was meant to do well.
Star Vehicle: With a returning packed star power of Tina Mba, Jim Iyke, Adesuwa Etomi and Kehinde Bankole, the existing box office draw was already appealing from day 0 for movie audiences to be excited.
To make it bigger, the title not only brought back its key old cast but added over 5 famous actors to boost its market appeal. From Stan Nze, Nancy Isime, Kate Henshaw, Lota Chuwkwu, Blossom Chukwu, the film soared in the glory of this Nollywood ensemble.
Marketing Spend: Based on our calculation, Inkblot spent no less than N25 Million in advertising this title that was heavy with OOH and event spectacle for its premiere.
Inbuilt Franchise Audience: Setup 1 did above-average numbers in 2019, finishing with N53Million. A fan base following had been built during its box office. Similarly, a Netflix run that began 8 months after its theatrical exit made it even clearer that the title has franchise potential.
Showtimes: The chance of getting commercial success at the box office numbers are directly linked to the number of good showtimes a product is given by cinema managers across the country – without a doubt, TSU2 had this in its first week.
Box Office
"The Setup 2" pulled 4th on the box office ranks from August 12th – 18th 2022.
For its first 3 days, the title made N6.51 million. Its 7 days gross moved to N10.57 Million.
10 days later, the title witnessed a -31% drop in ticket sales to make just N4.46 Million, pushing its overall cume to N15.04 Million
What Happens Next?
This is clearly a disappointment in terms of franchise potential. It is still unclear why the market knocked down the title but one of the very early subtle signs was the cut trailer.
In the history of Inkblot movies, "The Setup 2" is the weakest, flawed and most sub-standard cut trailer. Zero energy transmission was felt from the 1 min clip that went online on July 18th 2022.
Whoever approved this trailer to go online is majorly responsible for this catastrophe as the clip failed in driving anticipation levels and rather became its Achilles' heel
A trailer is the most important marketing clip for any film and must do 3 things: it must show which actors and actresses star in the film ( help create a pre-sold audience), it must show which genre the film is and finally give an insight into the film story.
In our opinion, "The Setup 2" trailer managed to unveil its new cast and that was it. The rest of the communication needed to woo the audience was missed.
It is also unclear if this was the official trailer for the film as we doubled check its promo materials wherein this was the only teaser/trailer found.
The Premiere Audience wasn't pleased
The box office market is very uncertain but one thing substantial marketing does is reduce this uncertainty for a new film and make sure its opening week doesn't fail.
The opening week of a film is always when the noise generated is highest which then converts to the highest ticket sales for the title.
As the noise reduces, so do ticket sales.
For the first time this year, TSUP 2 is that title that made so much noise that didn't convert. Did the premiere audience give negative reviews that cut the anticipation of the film?
Our working theory is yes. The premiere audience wasn't pleased with the product and its reviews might have a hand in these very low ticket sales.
Hollywood Squeeze
Idris Elba's Beast Tops Box Office with N20.09 Million + Hollywood titles dominated the top 5 with Bullet Train, Thor 4. Out of these 3 titles, Beast is the only new title that competed with TSU2, while Bullet train and Thor 4 are existing titles that sustained its momentum in ticket sales to
Tangent
Here is the scoreboard for titles released so far in 2022. Projections for the final cume for TSU2 hovers less than N35 million.
"The Set Up" opened to ₦10,323,661 and eventually grossed ₦53,305,115 at the box office. What this means is that the first title is more successful than the most recent 2022 title.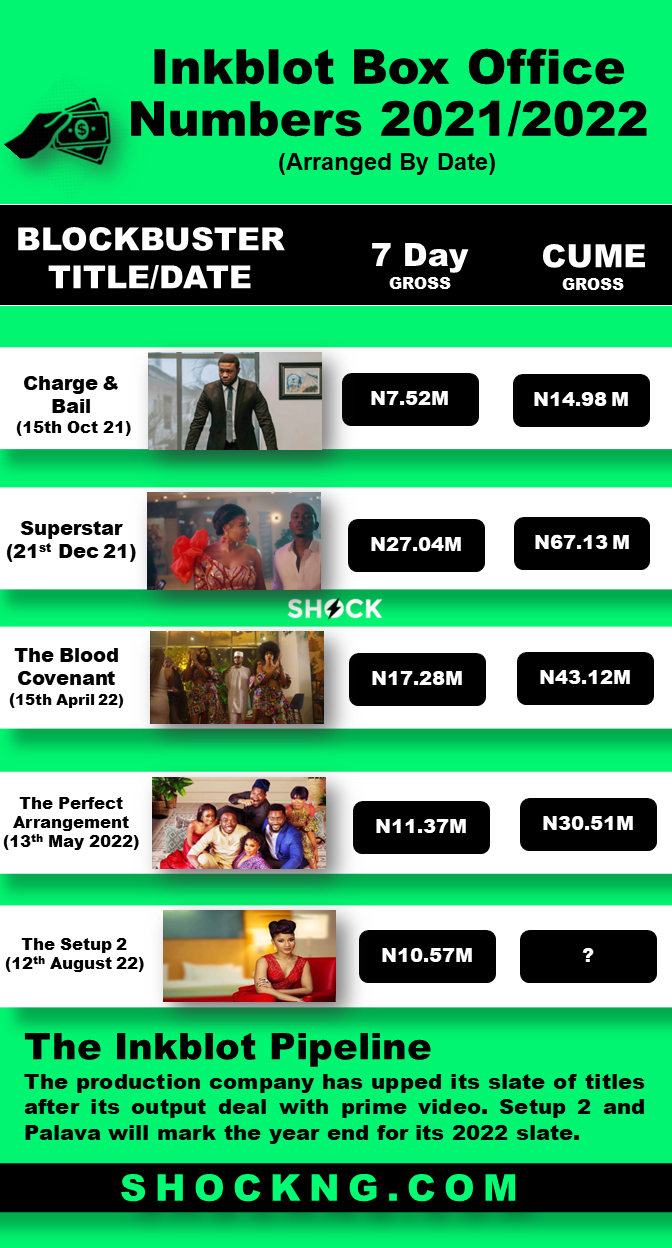 In Summary
Right now, Inkblot founders are in a fighting mode, still pushing for the film to make its mark. Unfortunately, it's a lost battle as the opening week determines the commercial success of a film.
The setup 2 is a box office failure and its next instalment is in serious jeopardy – This is not good news.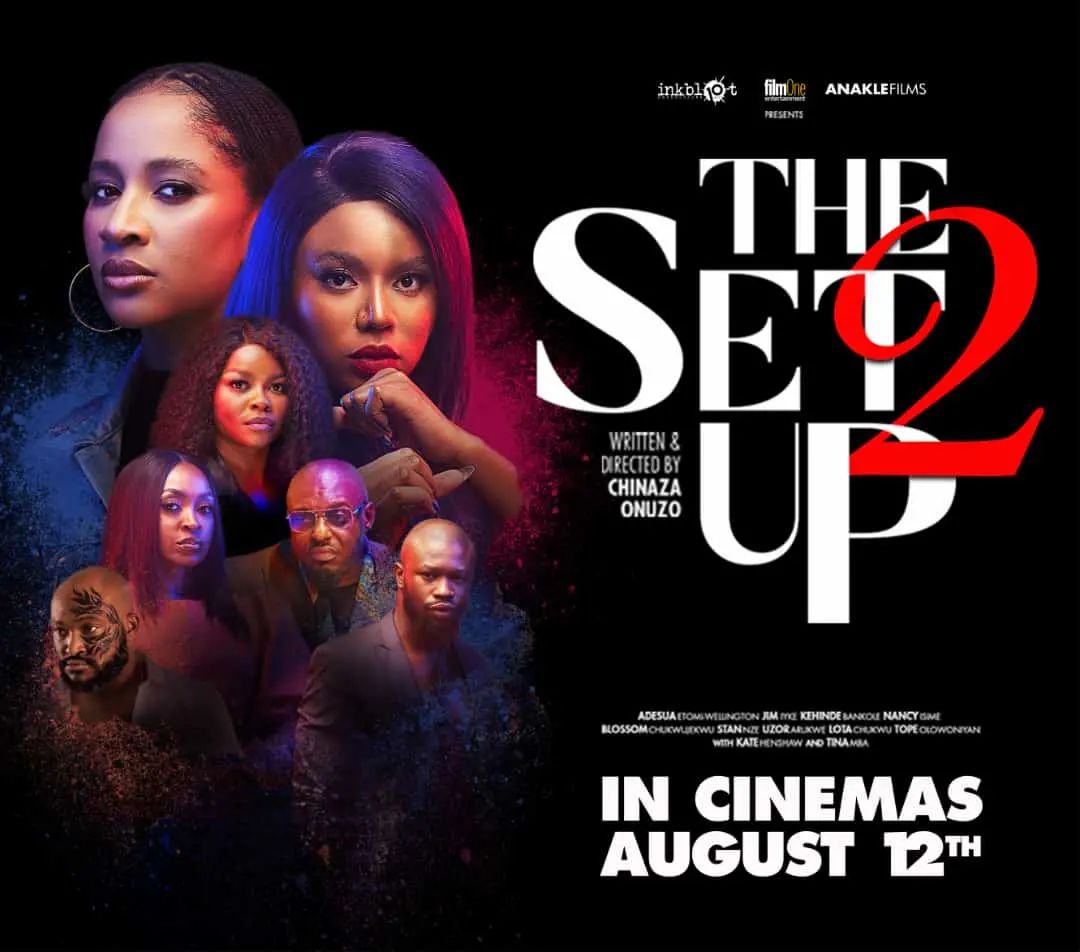 Thank you for reading
Shockng.com Covers the Business of Film/TV and the Biggest Creators in Sub-Saharan Africa.
Let's be Friends on Instagram @shockng