The Story ⚡
A two-year memorandum of understanding has been signed between Netflix and the Kenyan Ministry of ICT, Innovation & Youth Affairs in a bid to develop the country's entertainment industry as well as welcome the coming generation of storytellers.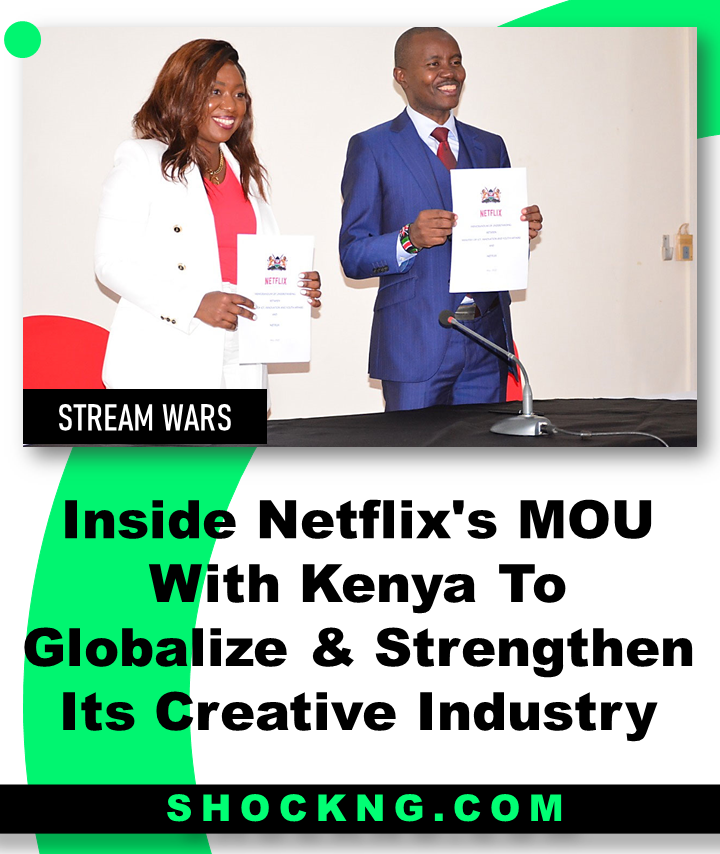 Tell me more
With a goal of strengthening creative talent, this MoU will serve as a pathway to getting larger international audiences, job creations, and support for the Kenyan creative industry. According to the document signed, the two-year MoU will focus on a range of industry needs, from capacity development, creative sector infrastructure development, and marketing & media spending to digital consumer protection and local content investment.
The Mou assembles initiatives to be carried out by Netflix and local collaborators, and is built on four pillars which are ;
Local content investment – Netflix has invested in 3 Kenyan co-productions while reviewing a number of licensed local titles.
Human capital development – through the Netflix Creative Equity Scholarship Fund, the streaming platform aims to develop the digital content space in the country. This fund, administered through HEVA Fund for the East Africa region will provide monetary support in terms of fully funded scholarships. The platform also hopes to create career development opportunities for scholarship beneficiaries.
Marketing, media & digital consumer protection – Netflix will collaborate with Kenya Film Classification Board (KFCB) and Communications Authority (CA) to ensure appropriate digital parenting and practices for consumers of their content and Netflix members.
Creative sector infrastructure development – In order to provide institutional capacity development and technical reinforcement regarding the conception, production and presentation of a suitable screen production sector incentive and the needed framework for executing the structure in Kenya, Netflix will collaborate with the Kenya Film Commission and other partners.
What to look out for
The memorandum of agreement will serve as a basis to support and globalize content made in Kenya. It will be done through a series of scholarships, co-production licensing deals and infrastructure building.
A 100000$ scholarship deal for thirty participants has been signed under the MoU towards tuition, living expenses, learning materials and stipend, at the Kenya Film School and the African Digital Media institute.
An additional 200000$ has been allocated towards scholarships for aspiring creatives to study at other Kenyan institutions that provide film and TV studies.
Tangent
To boost subscription growth, Netflix's content roadmap is from 5 key African Countries – Nigeria, South Africa, Egypt, Kenya and Morrocco.
This MOU helps the streamer navigate the local industry that is just beginning to take off. Country queen is the first original series from Kenya and this MOU makes sure that more is on its way.
In Summary
The MOU signed by the Kenya government means it is very proactive in its efforts to grow its local industry. Something similar took place In September 2021, when Netflix announced a commitment of US $400 000 (approximately R5.5 million) to support black creatives in the South African film and television industry.
The Netflix Black Creatives Empowerment Fund will be implemented in a two-pronged approach: the first being a grant of around R1.4 million to the Independent Black Filmmakers Collective and the second of more than R4m designated for fully-funded scholarships and student debt relief at higher education institutions in South Africa.
Back here in Nigeria, it is unclear if any fund exists or MOU has been signed with the government to track the range of Netflix investments.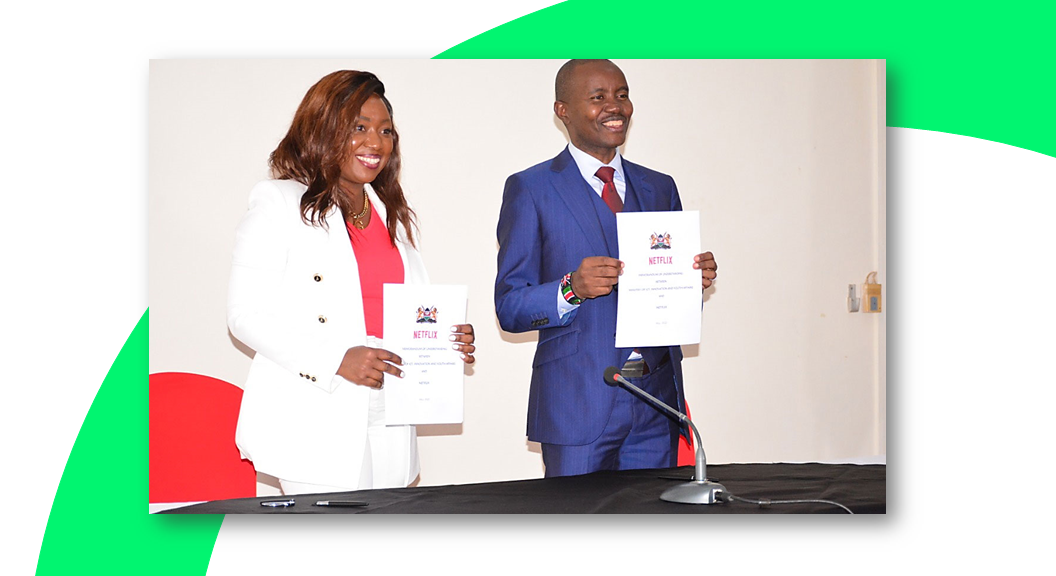 Thank you for reading
Shockng.com Covers the Business of Film/TV and the Biggest Creators in Sub-Saharan Africa.
Let's be Friends on Instagram @shockng