The Story ⚡
September 17th 2022 is Lagos Comic Con.
Here are key details of the must-attend panel session co-hosted and moderated by SHOCK.
Panel Session Focus
10 am – Local stories that Travel "The Next Frontier for Nollywood"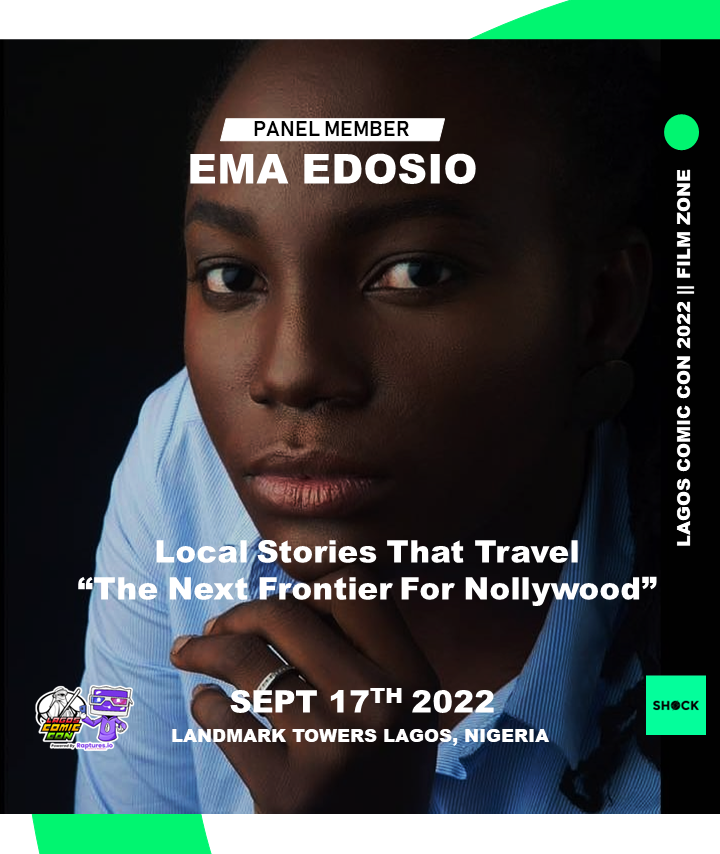 Emamodeviefe Edosio, also known as Ema is a talented Nigerian director and cinematographer who is well known for her debut feature film Kasala! Which screened in 30 international film festivals and won 9 awards.
Ema started her career in filmmaking as an autodidact by shadowing cinematographers in Nigeria & Nollywood film industry. Her stunning visuals and passion for Cinematography enabled her to make a strong impact in the Nigerian film industry.
After several years as a freelance cinematographer, Ema obtained admission to the New York Film Academy (NYFA) and the Motion Pictures Institute of Michigan in the United States, where she majored in Cinematography and Directing.
Since then, she has worked as a video broadcast journalist for the BBC African Deutsch Welle
Germany, covering breaking stories across borders. She has also been a TV director for Nigerian TV
networks like Ebony Life TV and Ndani TV. In November 2014, she was granted the Film and
Television Director of the Year award by Ebonylife TV.
Her recent film, 'Otiti' formerly titled 'Umuemu Oseme' (The Sins of the Father) follows a seamstress who solely takes on the responsibility of catering to her ailing father who abandoned her as a child is now screening in festivals globally.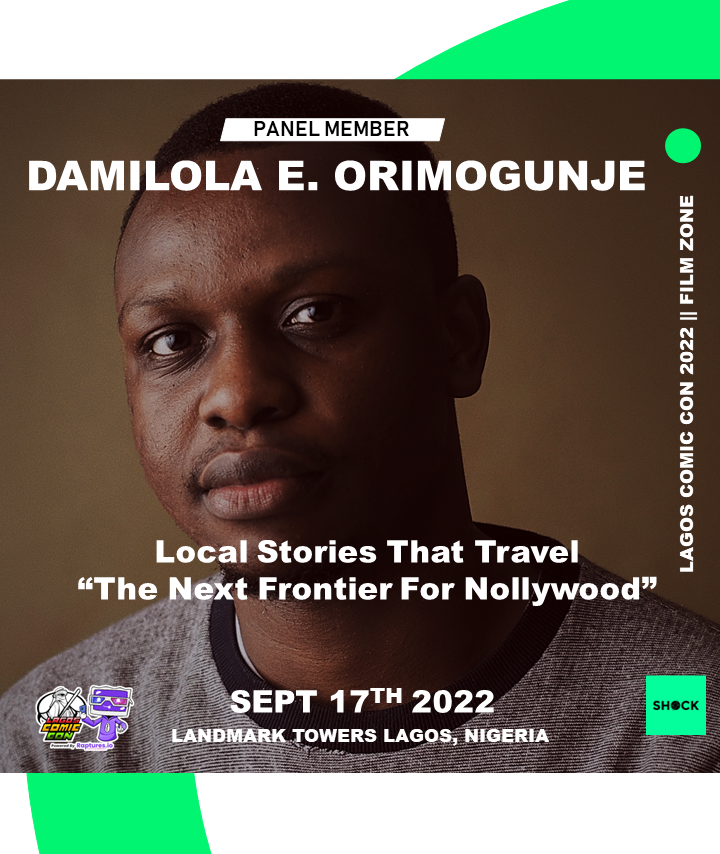 Damilola Orimogunje is a Nigerian screenwriter, film director and producer whose works have screened in over 50 film festivals winning several awards.
His debut feature film "For Maria Ebun Pataki" premiered at Film Africa 2020 winning the Audience Choice for Best Narrative Feature award. The film went on to win an AMVCA and was nominated for six awards at the African Movies Academy Awards (AMAA).
Damilola has been featured on Guardian, Sight and Sound, BBC, The British Blacklist as one of the emerging prominent filmmakers from Africa.
How to Register
This event will be held at Landmark Events Center Oniru, Lagos, on the 17th of September.
To attend this event, kindly book your slot at www.comicconventions.com.ng, where you can also get more details about the event including Exhibition and marketing details.