The Story ⚡
League of Orishas will launch this September from Anthill studios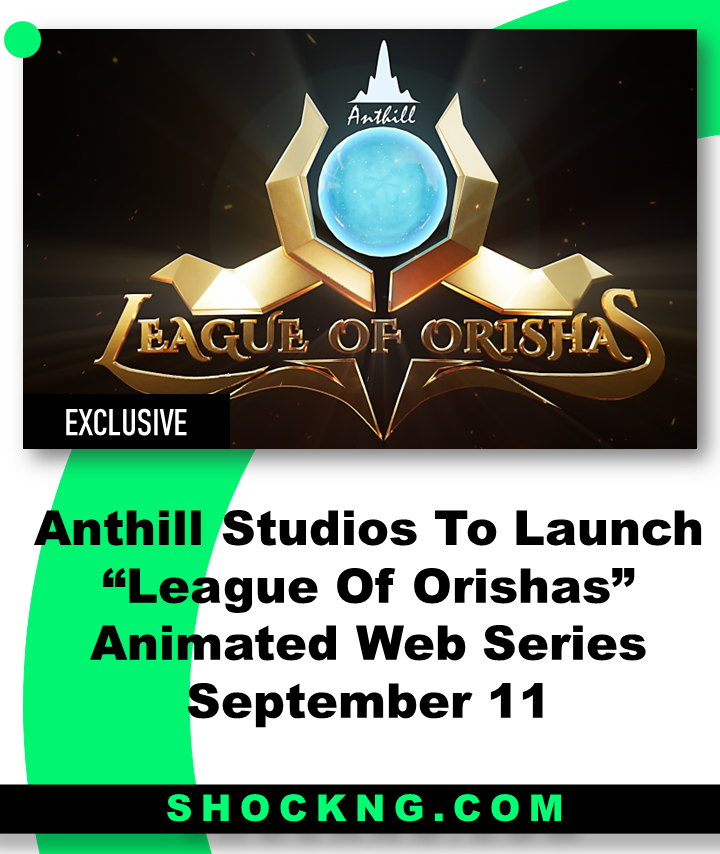 Tell Me More
The series will explore the story behind this fantasy world and all its colourful characters. Inspired by various west African mythologies, and set in a time when gods, supernatural beings, humans and strange beasts all co-existed on the face of the earth, League of Orishas will feature some of your favourite gods and their devotees.
Created by Nollywood's top filmmaker, Niyi Akinmolayan and one of Nigerian's finest Animators, Eri Umusu, the show will be available only on the YouTube channel (Anthill Studios)
Release Date
From September 11th on Youtube with new episodes every month (5-10mins)
League of Orishas will gradually unfold.
Subscribe to Anthill Studios on YouTube and follow the journey on Instagram and Twitter.
Watch Teaser
This is a SHOCK Exclusive. Thank you for reading
Shockng.com Covers the Business of Film/TV and the Biggest Creators in Sub-Saharan Africa.
Let's be Friends on Instagram @shockng