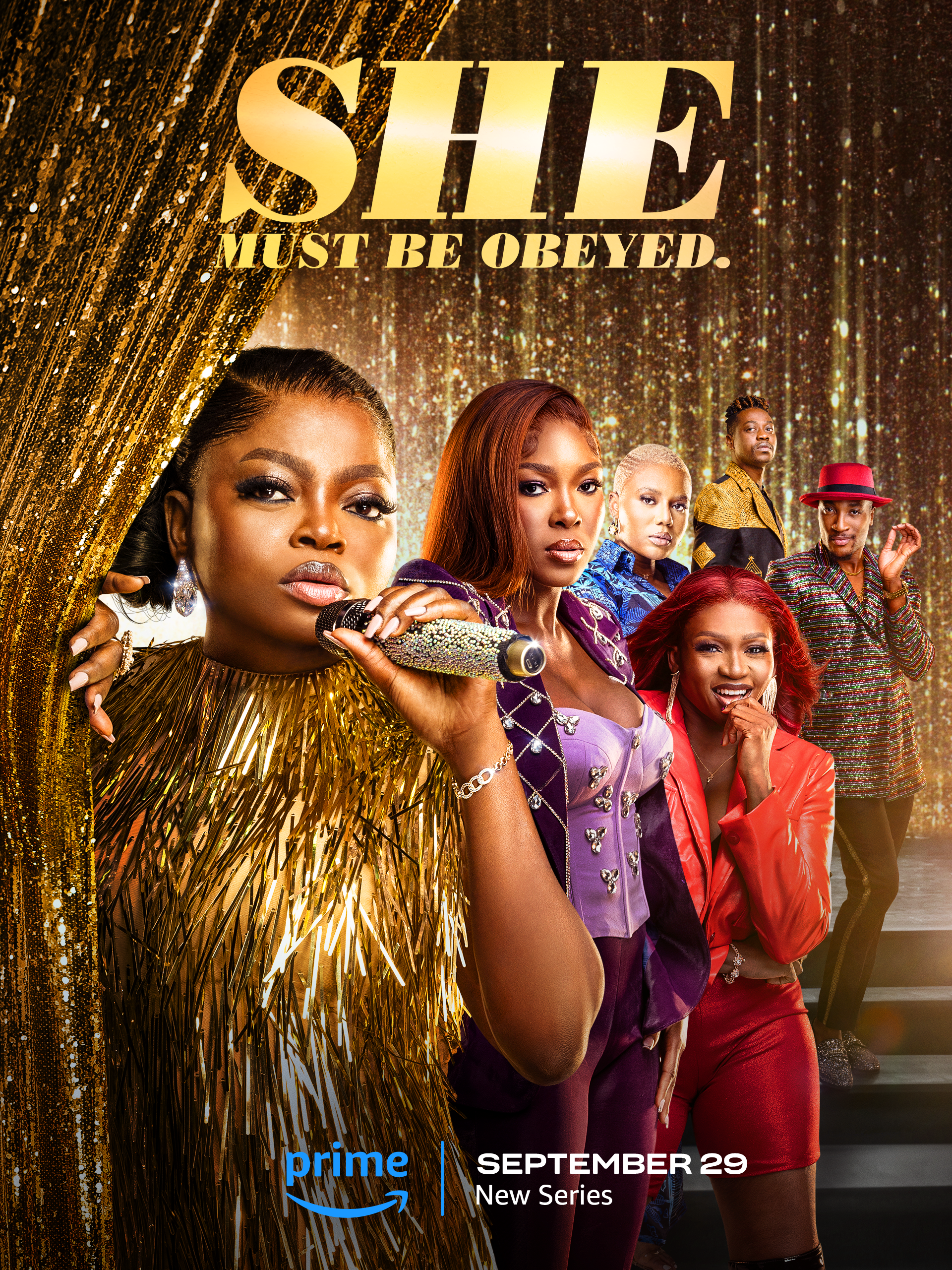 SHE Must Be Obeyed is a captivating five-part mini-series, delving into the intriguing world of stardom & secrets, premiering exclusively on Prime Video from 29 September.
Starring Funke Akindele, SHE Must Be Obeyed offers a window into the lives of three successful music stars. It unveils the cutthroat rivalries and backstabbing activities they engage in, all in an effort to outshine one another and protect their top positions.
Funke Akindele commands the spotlight as SHE – Siyanbola Adewale, a thriving artist whose public humility conceals a realm of avarice, hubris, and machiavellian schemes. The series cast includes Nancy Isime, Abdulateef Adedimeji, Akah Anani, Veeiye, Waje, Patience Ozokwo, Rachael Okonkwo, and Mike Ezuronye.
SHE Must Be Obeyed is your front-row ticket to the high drama, unyielding ambition, and unbridled passion that fuels the obsession with fame—all served with a generous dose of comedy. Produced by SceneOne Entertainment, this exclusive series explores the hidden scenes behind the spotlight.