Who else likes to act out scenes and dialogues while reading them in a book?
It takes a creative mind to pull this off and this is why @getlitafrica is rewarding the best person to act out a scene from a book in a creative way.
The Act Out a Scene contest is currently ongoing on Instagram and this might be your opportunity to win the big prize. See the fliers below for details on how to participate.
Entries close on the 30th of September.
Good luck.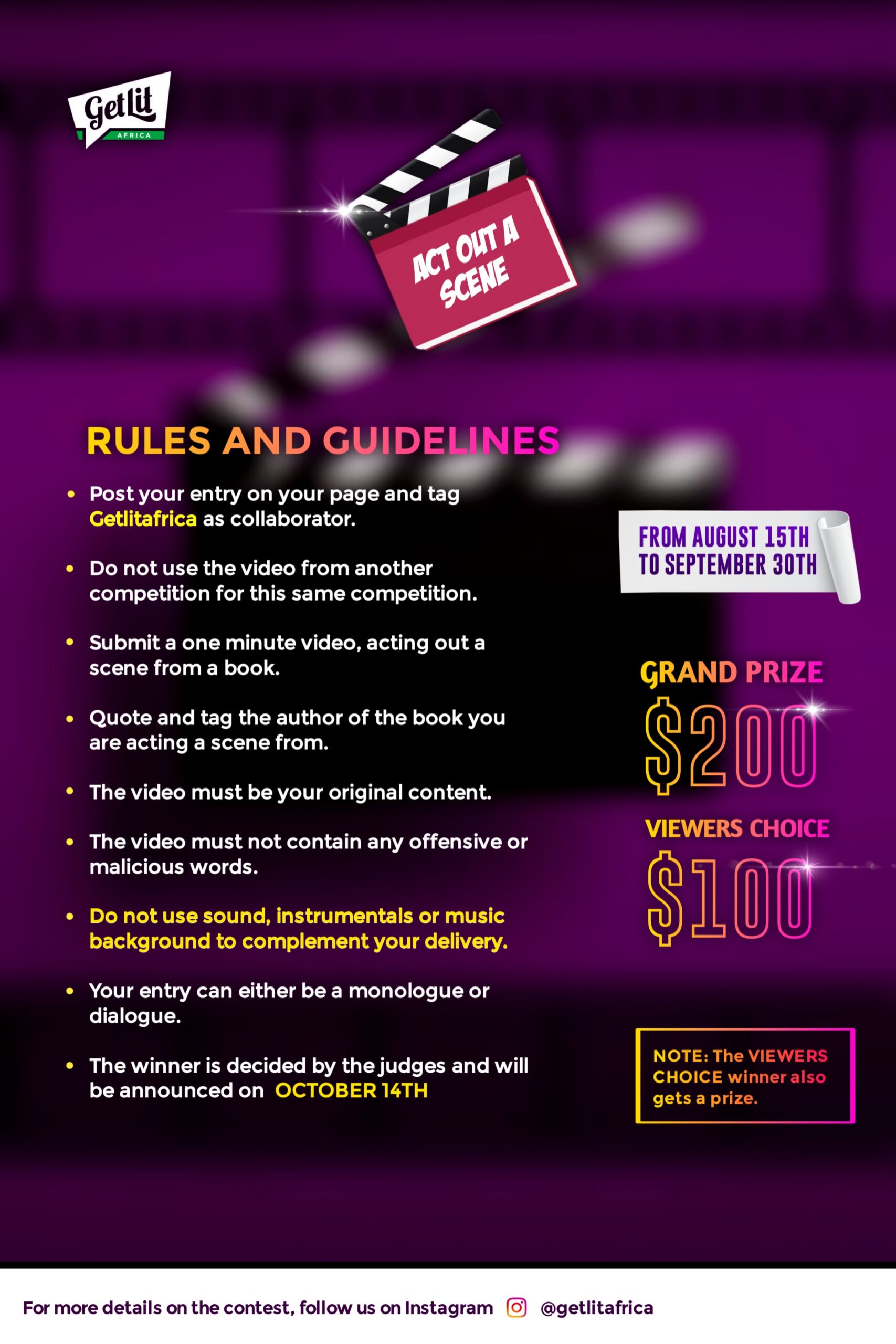 Imagine you are on the set of the Film Adaptation of the book you are reading from. The Film has the book author as a Producer and will be a blockbuster in Cinemas Worldwide.
You are a superstar and this is your scene.
Act like you mean it.
Act like it is the very air you breathe.