The Story⚡
The journey to Editi Effiong's The Black Book is wrought with a series of experiences, from a threatening haze, and fear for life and property to incredible creative stunts.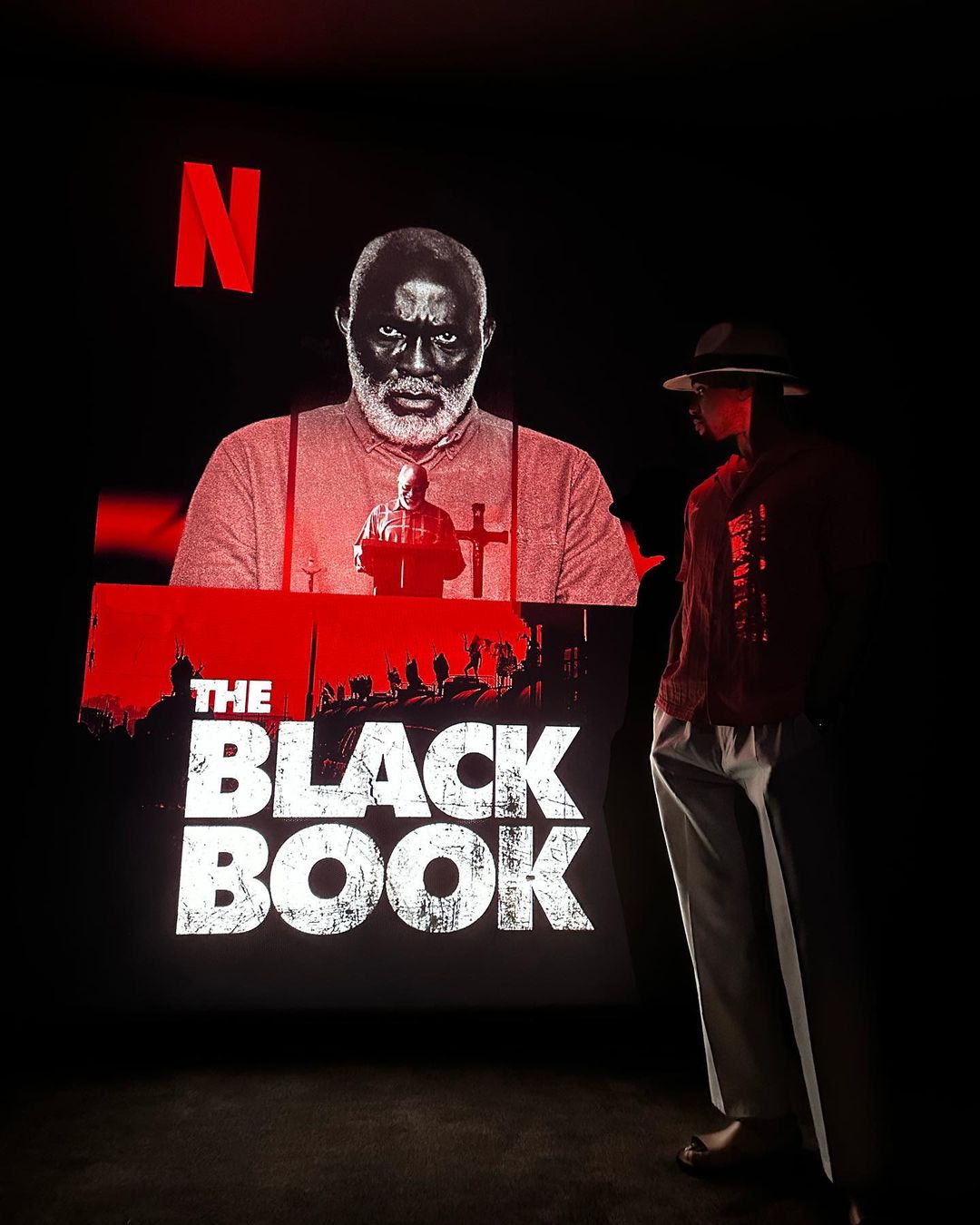 Tell Me More
Highly anticipated film, The Black Book, directed by Editi Effiong follows the touching story of a father searching for justice for his son's murder. The synopsis reads
"Old scores bubble to the surface when a man's only son is killed by a gang of corrupt policemen and he falls back on his military training to get justice."
The Netflix acquired film is a product of two years of writing and a year of pre-production, and this lengthy journey came with its share of poignant experiences. On the crew's most tedious task, the film's director says
"We were at a granite quarry near Maraban Jos, which was just the worst place to be caught in a haze. Asides the haze itself, the quarry, where large granite rocks are ground into gravel and fine construction clippings, produces a lot of igneous dust. Unlike regular sand, this dust is super sharp and could hurt eyes and skin if blown by wind. Then the wind started. Before we could duck back into our vehicles, the dust had blown into our faces. Anyone who wasn't wearing a mask was coughing like mad"
Editi Effiong further shares an emotional moment he experienced while shooting The Black Book with Nollywood veteran Taiwo Ajai-Lycett, he shares
"When we were done, she was seated on the couch in the set and I walked over to thank her. He pulled me into a hug and I just crumbled to the floor, in gratitude, overcame with every emotion I had been holding in. It had been weeks of brutal toil and for the first time someone said "Everything is going to be alright" and I believed them."
No one checks with the leader if they are ok. But this woman walked in, took one look at me and knew I was struggling. He had me sit, called my assistant to order us a gourmet brunch, then said to me "You have done so well, brave child. Don't you worry about a thing, let them… pic.twitter.com/RzIW4t8B5w

— Editi Effiòng (@EditiEffiong) September 19, 2023
This thriller's lead cast, Richard Mofe Damijo also he reveals in a recent post his start to The Black Book. In a jovial but firm tone, RMD says "I met Editi Effiong at a restaurant. Had lunch and he talked me through his film. I'm interested and I agree to do it. We shake hands and he says, "Baba you'll need to loose some weight" wait did this young man just call me fat? "
The actor then unravels the physical and emotional sacrifice they underwent to achieve this creative piece. He explains that
"…But the day after the first batch of crew flew into Kaduna, the airline which flew Lagos-Kaduna direct stopped operations. There were only two options – road or train. Nor be juju be that?" And despite the security risks, the team successfully took the trip by train, weeks before it got attacked by unknown gunmen. The actor further revealed that during the course of the film's production, a (US) Marine came in as the cast's weapons trainer.
In Summary
Editi Effiong went above and beyond to create a one million dollar film. Although the journey to The Black Book was evidently a rough ride, it will be interesting to see the full creative expression of this Netflix film from the 22nd of September, 2023.