The Story ⚡
Adenike Esho will make her directing debut with "Ch3mistry" – a romantic drama currently being shot in Lagos, Nigeria.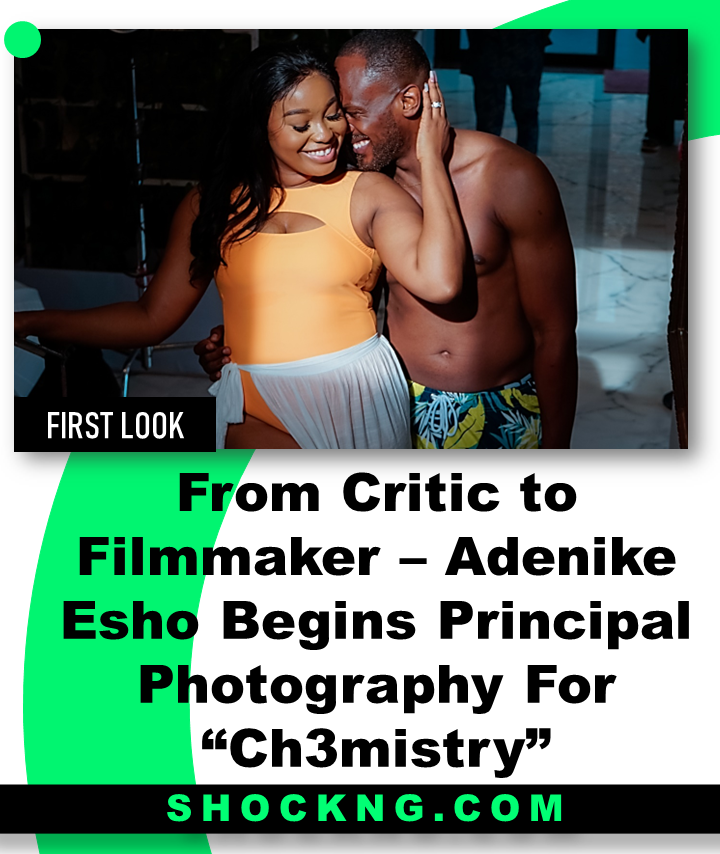 Tell Me More
The romantic drama is set under the production company of Imagine Media and has begun principal photography.
Daniel Etim Effiong, Eby Eno, Bolaji Ogunmola, Michael Ejoor, Biodun Stephen and Jayonair are confirmed as cast members on the project that kick off its Day 1 from Sunday October 9th.
Official Synpsosis is yet to be revealed.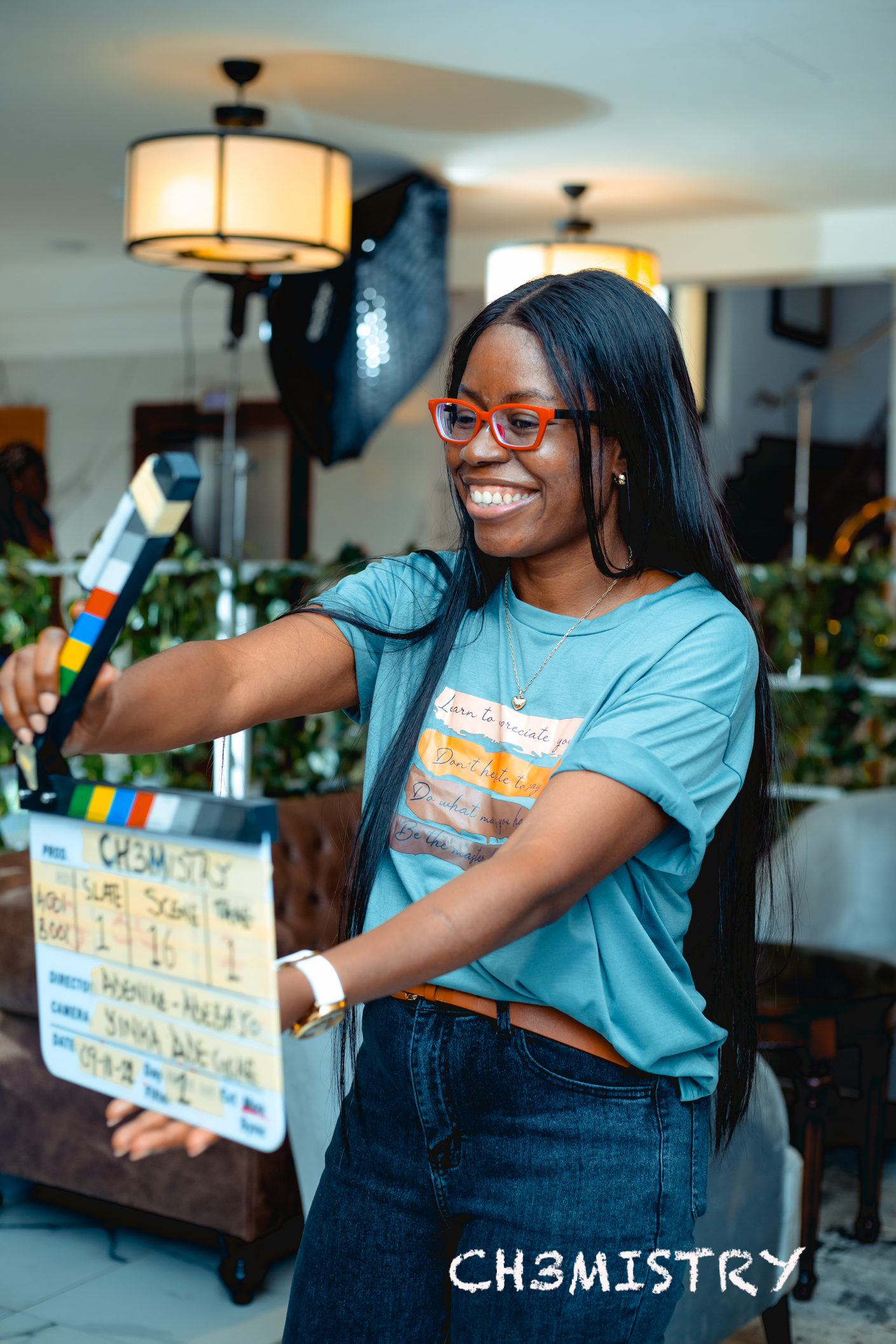 Key Background
Adenike Esho journey into Nollywood is a very distinct one.
In 2012, she picked up a camera to record herself talking about how she loved Nollywood and would be dishing out contents on the channel about which film trending and what actor is being talked about.
In 2016, she launched the Screening Room with Adenike (TSR) which is one of the very first Nigerian youtube channels dedicated to reviewing movies from Nigerian procution companies.
The show with Adenike as its presenter and movie critic reviewed and critique various selections of African movies – Yoruba, English, Hausa, Ghanaian, South African, Kenyan etc. Adenike's criticism included analysis and evaluation of movies and their medium while also taking her viewers further into the industry by interacting with filmmakers and actors alike.
In 2018, Adenike officially stepped into being a director/producer hat with her web series "360 with Abby" which ran for 2 season with the first having 8 episodes and second having 10 episodes.
Ch3mistry First Look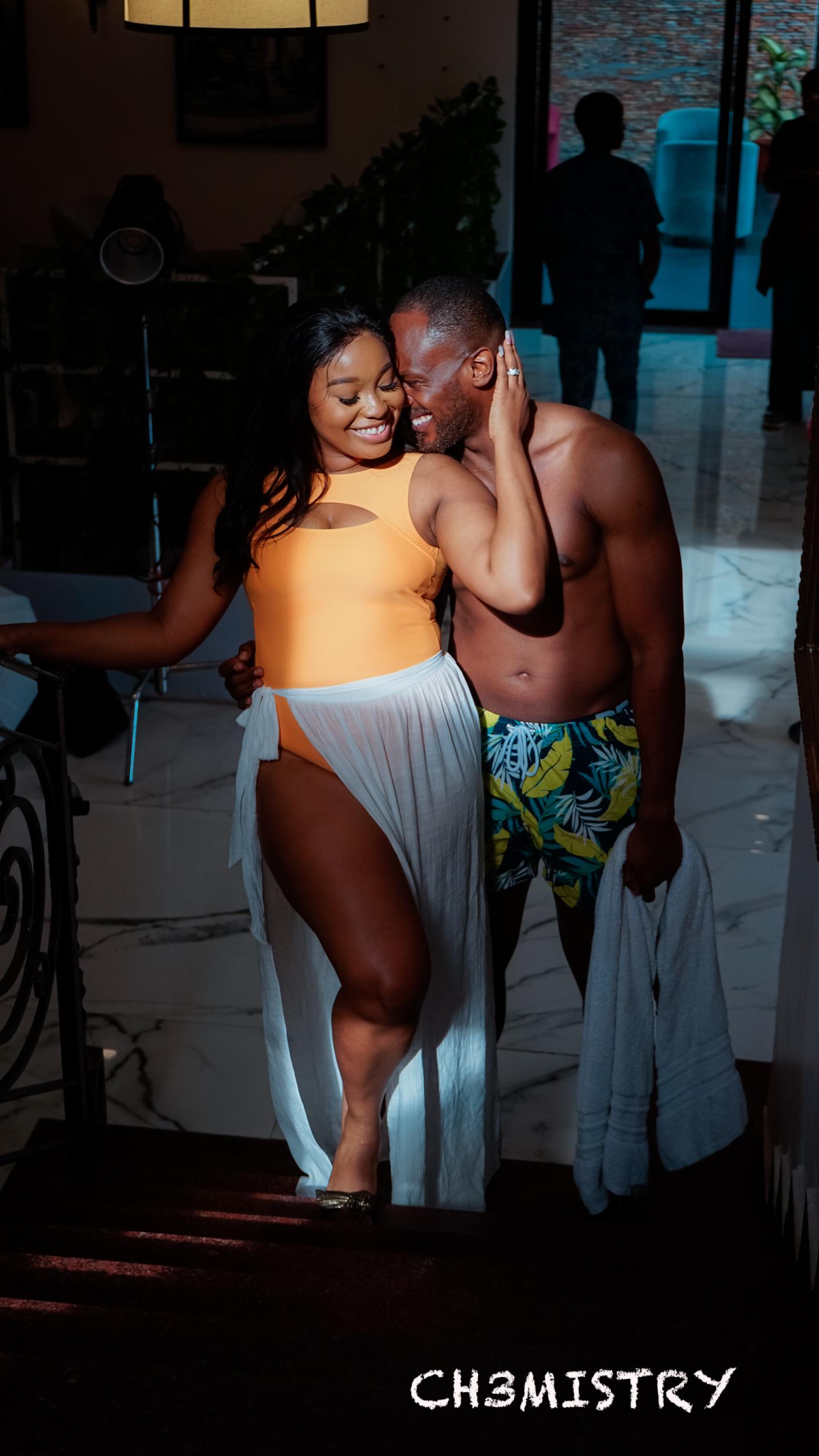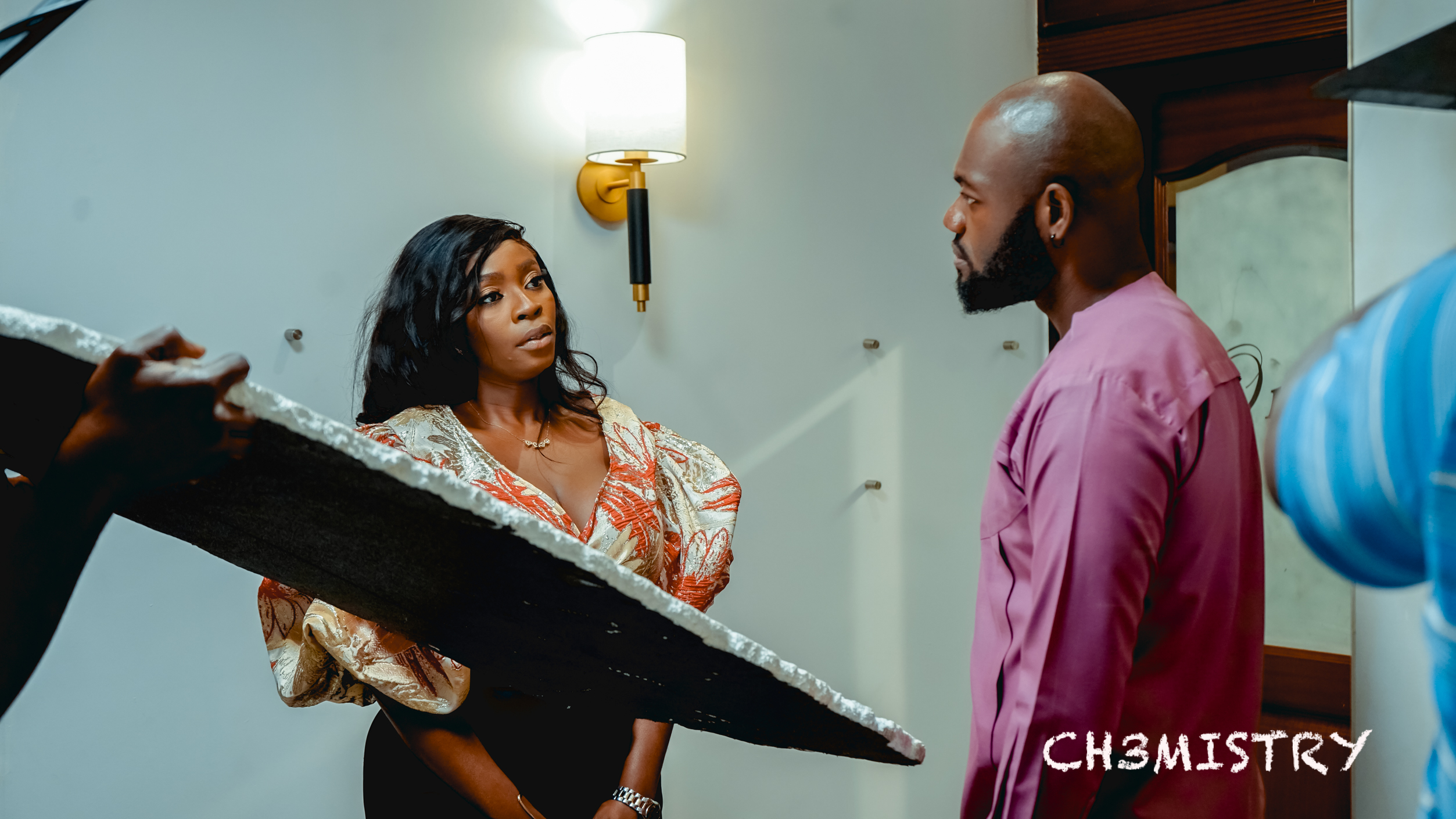 Thank you for reading
Shockng.com Covers the Business of Film/TV and the Biggest Creators in Sub-Saharan Africa.
Let's be Friends on Instagram @shockng