The Story ⚡
Netflix's entry into Nollywood has been marked by a series of deals, one of such is the three-film pact with Nigerian movie director and producer Kunle Afolayan.
This is the journey so far.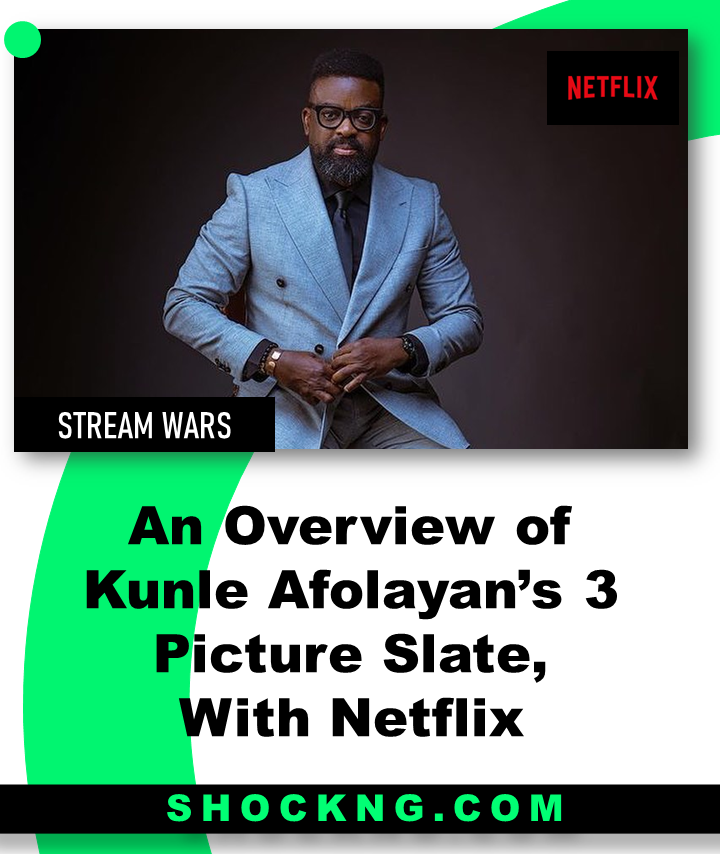 Tell Me More
In March 2021, Netflix and Kunle Afolayan struck a partnership deal that entailed the renowned filmmaker, producing three films set in his home country. This deal between Kunle Afolayan and Netflix is a co-production slate where Netflix owns the local and international film's license for no more than 15 years and returns rights to the director after the years have elapsed.
The first feature to be released under this deal was "Swallow", on October 1, 2021.
Written by Sefi Atta, "Swallow" digs deep into the story of a naïve secretary who, after a series of career woes, considers her roommate's offer to work as a drug mule in mid-1980s Lagos.
In Kunle Afolayan's creative fashion of casting new acts as leads, the film's lead cast was Nigerian singer/songwriter, Niyola Eniola Akinbo.
"Swallow" also saw a cast of highly talented acts, such as; Deyemi Okanlanwon, Chioma Chukwuka Akpotha, Ijeoma Grace Agu, Mercy Aigbe, Eniola Badmus, Kelvin Ikeduba, Omotunde Adebowale David, Frank Donga, and many more.
The second film in this partnership was released on the 30th of September 2022 and is titled "Anikulapo" with writing credit to Shola Dada.
"Anikulapo" is a culture-rich work of art that centres on the search for greener pastures, which leads to an encounter with Akala; a mystical bird believed to give and take life. Kunle Afolayan's conceptualization of this drama fantasy saw him build a film village to properly depict the cultural heritage and political and spiritual powers of the Yoruba people.
This historical fiction captures the rich Yoruba tradition while presenting a highly creative cast and crew of both old and new Nollywood. Leading this film are Kunle Remi and Bimbo Ademoye; Sola Sobowale, Taiwo Hassan, Fathia Balogun, Mr Macaroni, and more also featured alongside.
Anikulapo Franchise
After 10 days of streaming, Anikulapo became an instant global hit on Netflix garnering over 8 million views hours and topping the non-English list for that period.
⚡️Stream Wars: Nigeria's "Anikulapo" has seen a rise in its global streaming hours on Netflix 🔥🔥🔥

>> Barely in its 2nd week, the title now sits as the #1 on the ranking board and trends top 10 in 38 countries.

Amazing Traction here! pic.twitter.com/x4YguLpaF9

— S H ⚡ C K ! (@Shockng) October 11, 2022
Following the release of this Yoruba folklore piece, it was speculated that the film needed a continuation. In response to this, during an Instagram live with Kunle Afolayan and Kunle Remi, the movie director announced that "The story has just started". He went on to explain that "Anikulapo" will be rolled out again, but this time as a series, just like it was originally intended.
It will be interesting to see the return of 'Saro' and 'Aromolake' to our screens, as well as the spin "Anikulapo", will take in this new franchise. Although the film bigwig has not released any sequels, it will be intriguing to see how this franchise turns into a Netflix original series, as well as the type of conversations the executives are having to green-light this series.
With a massive infrastructure film village in Komu/Igbojaye, Oyo state, built by the movie director, this potential sequel is coming at the right time, and it will be interesting to see the turn of events following this sequel.
Final Slate
Kunle Afolayan's third and last film on this deal is greatly anticipated as it is a character drama.
The feature will focus on dementia but with an African spiritual twist. However, the details of the release, production stages or cast of this film are yet to be known.
It is important to note that "A Naija Christmas" and "Citation" were not part of this three-film deal.
The first seems to be a flagship 2021 Netflix project wherein Kunle Afolayan was brought on board as a Director for hire.
The other was an acquisition title deal that debut globally on Netflix 6th of November, 2020.
Tangent
Committed to investing in African storytelling, Netflix in its near 6-year run has struck three of these types of deals with African creatives.
The highly anticipated @kunleafolayan film, Citation, launches globally on November 6, exclusively on Netflix. The film stars @haitianhero, @gabbylucciii, Ini Edo, @jokesilva, @adjeteygh and introduces newcomer @TemiOtedola!

— Netflix Nigeria (@NetflixNaija) September 21, 2020
The first being with Kunle Afolayan, who was the streamer's entry point into the African market; the second deal was with Mo Abudu and Ebonylife Studios, and it included two series and several Netflix-branded films.
Under her movie slate, Mo Abudu created "Blood Sisters" and "Elesin Oba: The King's Horseman" adapted from Wole Soyinka's "Death and the King's Horseman".
The industry mogul also confirmed an adaptation of Lola Shoneyin's "The Secret Lives of Baba Segi's Wives"
The third deal was made with South African filmmaker Mandlakayise (Mandla) Walter Dube, who landed this partnership after the success of "Silverton Siege".
This shows that these kinds of deals are given to only a select few.
With African filmmakers at the forefront of their creative pieces, and global streaming platforms ready to fight for a market share, it will be interesting to see the growth rate of the African film/TV industries for the next 5 years.
Key Background
The award-winning movie director/producer's creative pieces are synonymous with excellence, and as recently seen, following in the footsteps of the legendary Nigerian filmmaker, Tunde Kelani.
Under his company, Golden Effects Pictures, Kunle Afolayan has successfully released some timeless pieces like; "The Figurine" (2009). "Phone Swap"(2012), "October 1"(2014), "The CEO"(2016), "Citation"(2021), "Mokalik"(2019)
In Summary
Also worth mentioning is that Anikulapo made a double debut on both Netflix and the big screens. Showing in 44 locations from Sept 30th – Oct 9th 2022, the original has so far made N12.59 million in ticket sales. These are decent numbers if you consider the less effort put into advertising the product as a Netflix title, not a big screen title.
This also points a dim light that a double debut is possible and is actually a valuable partnership between the streamers and exhibitors.
"Swallow" and "Anikulapo" are Nigerian originals that are individual titles that clearly had a local story but a glaring global appeal. The latter was on drugs while the former was titling in associating with music legend Fela.
it will be interesting to see how the final title on Netflix/Kunle Afolayan slate would present this.
But the bigger question is how the deal evolves – should we be expecting another deal slate between Netflix and Kunle Afolayan?
Or will Kunle move on and strike a brand new deal with a new streaming platform?
SHOCK continues to observe.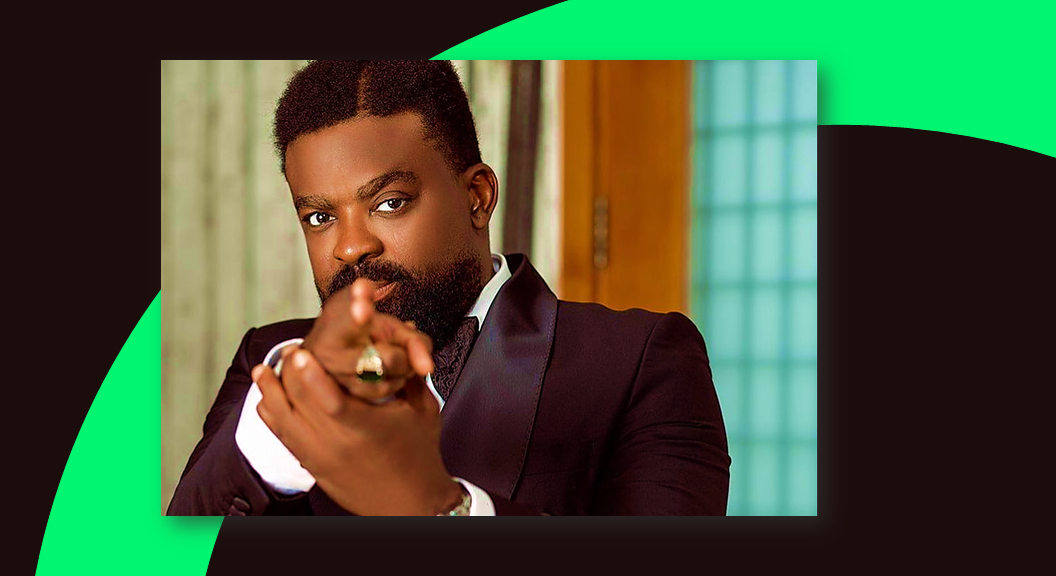 Thank you for reading
Shockng.com Covers the Business of Film/TV and the Biggest Creators in Sub-Saharan Africa.
Let's be Friends on Instagram @shockng