The Story ⚡
Principal Photography has begun for "Spinners", an 8-part African action drama series co-produced by Canal + and Showmax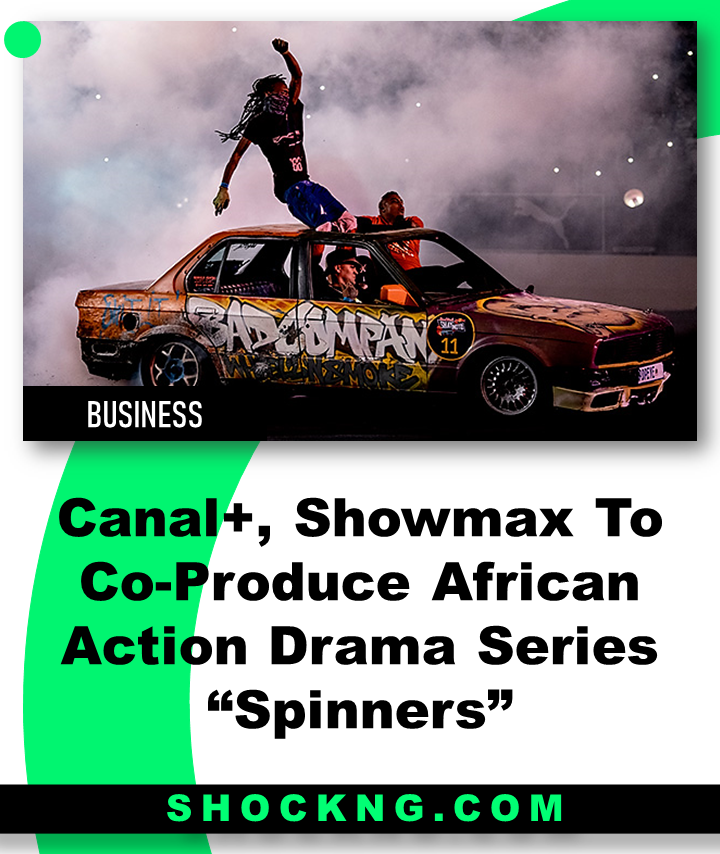 Tell Me More
Shot in English, Kaaps and Afrikaans, The 8 episode x 50 minutes project is produced by Joachim Landau and Raphaël Rocher for French indie Empreinte Digitale and co-produced by Locarno, Amiens and FESPACO winner Ramadan Suleman and his full-service film and TV production outfit Natives at Large.
The narrative of Spinners revolves around the popular and dangerous South African motorsport of Spinning, which sees cars driven at high speed with drivers performing stunts in and out of the vehicle.
Ethan is a 17-year-old driver working for a local gang, run with an iron fist by Damien. Trying to support his younger brother but increasingly disgusted with this life and constantly on the edge, Ethan discovers a possible way out via spinning, an intense local sport where he could put his driving skills to use. But the looming gang war jeopardizes that hope.
The cast includes Arendsvlei's Cantona James and Chelsea Thomas in leading roles, along with South African Film and Television Award (SAFTA) winner Brendon Daniels (Zulu, Skemerdans, Five Fingers for Marseille) and local celebrity Dillon Windvogel (Blood & Water).
Directed by Jaco Bouwer (2021 SXSW winner Gaia, 2022 SAFTA Best TV Drama nominee 4 Mure) and produced and co-created by Joachim Landau, Spinners' showrunner and co-creator Benjamin Hoffman is joined by SAFTA-winning writers Matthew Jankes, Sean Steinberg, Gillian Breslin, Daniel Zimbler, Byron Abrahams and Zoë Laband. The English/Kaaps/Afrikaans drama is co-produced by Ramadan Suleman (Zulu Love Letter, Fools).
Business Flywheel
This co-production agreement is quite interesting. Showmax as a streaming service will take up the exclusive African rights for its library.
Canal + will take exclusive french streaming rights.
Canal+-owned Studiocanal then takes international distribution rights and delivers profits to both entities that finances the drama series.
Allan Sperling, MultiChoice Group's Executive Head of Physical Production said: "We are in partnership with Canal+, who are taking the French rights, and the rest of the world will be up for sales; and this is where we're looking to recoup, and the producer also gets proceeds from that.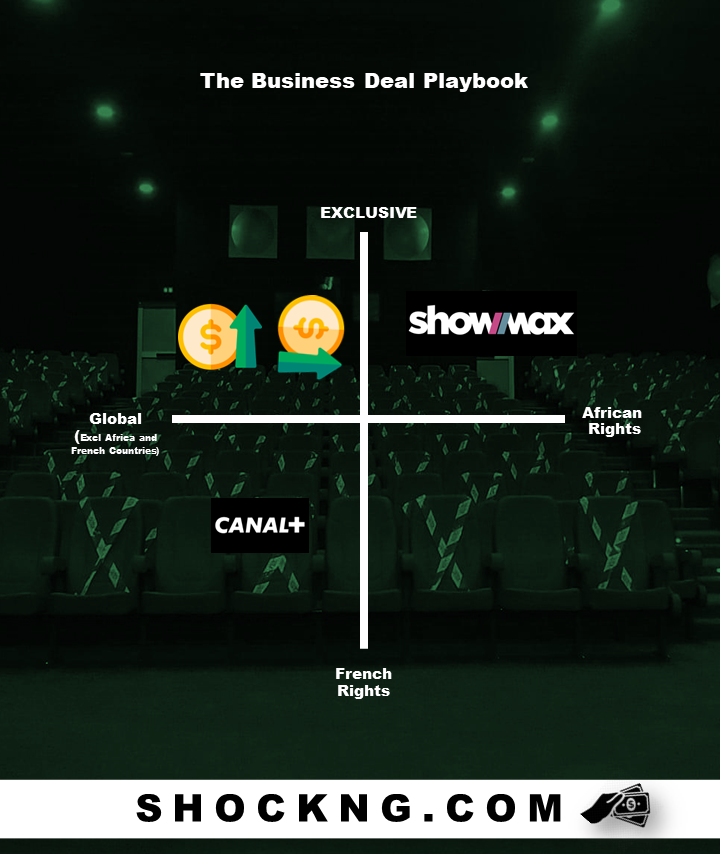 This flywheel now sees both Canal + and Showmax as Content providers on some level to the international market.
As a co-production deal, it makes sense that both companies get not only content for their streaming services but also profit from the said content. It is unclear if this is the first time such a deal will be happening with both parties
Tangent
Since 2018, CANAL+ has produced 13 CANAL+ ORIGINAL TV series in different African countries with African talents, such as INVISIBLES, AGENT, CACAO, DEAD PLACES, MAMI WATA LE MYSTERE D'IVEZA and EKI.
Today, the ambition of CANAL+ is to strengthen its production of CANAL+ ORIGINAL TV series in Africa, gradually increasing to ten series per year.
Recall that Canal+ had previously offered a multi-million dollar takeover bid but this was rejected by Multichoice.
Then in July 2022, "Groupe Canal+ SA" increased its stake in Multichoice to 20.12% after a series of small incremental increases from 15% to the current position. MultiChoice said it has filed the required notice with the Takeover Regulation Panel as required in terms of section 122(3)(a) of South Africa's Companies Act"
In Summary
Canal+ Group is clearly making steady moves that will see it become the leading Pay-TV Player across all of Sub-Saharan Africa. How this plays out in the next couple of years as them being the highest financier of content in the market will be very interesting to observe.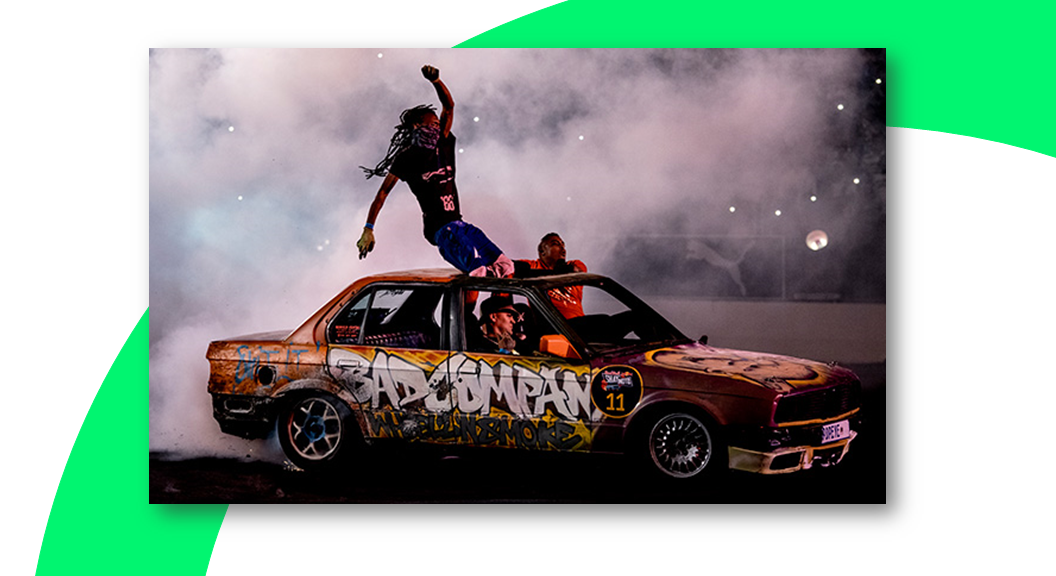 Thank you for reading
Shockng.com Covers the Business of Film/TV and the Biggest Creators in Sub-Saharan Africa.
Let's be Friends on Instagram @shockng