The Story ⚡
Just 4 days after an international release on Netlfix, Blood sisters directed by Biyi Bandele and Kenneth Gyang is a Global hit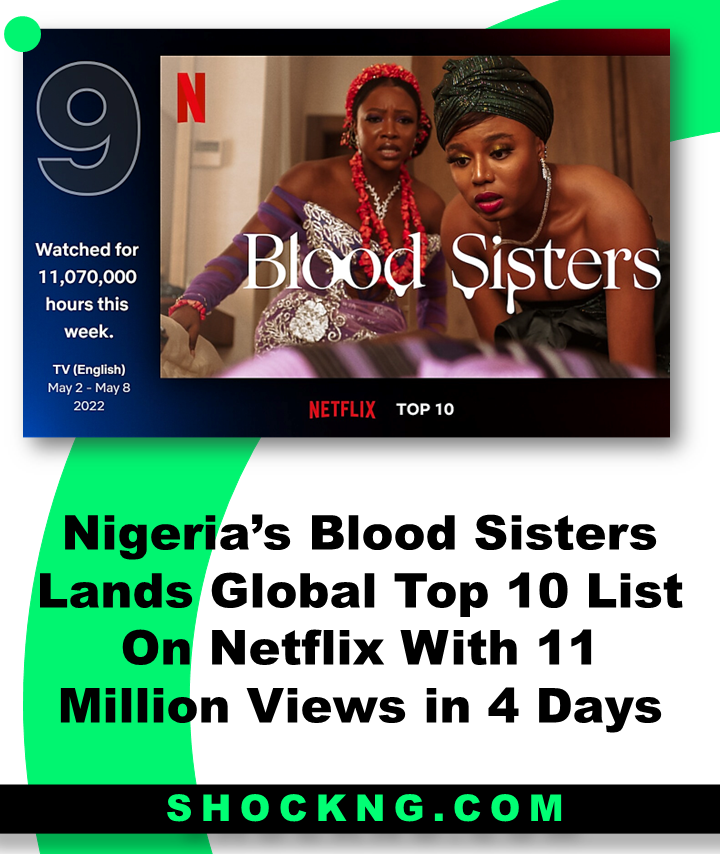 Tell Me More
Latest data from Netflix's top 10 official website has revealed that Nigeria's blood sisters have been streamed for more than N11 Million hours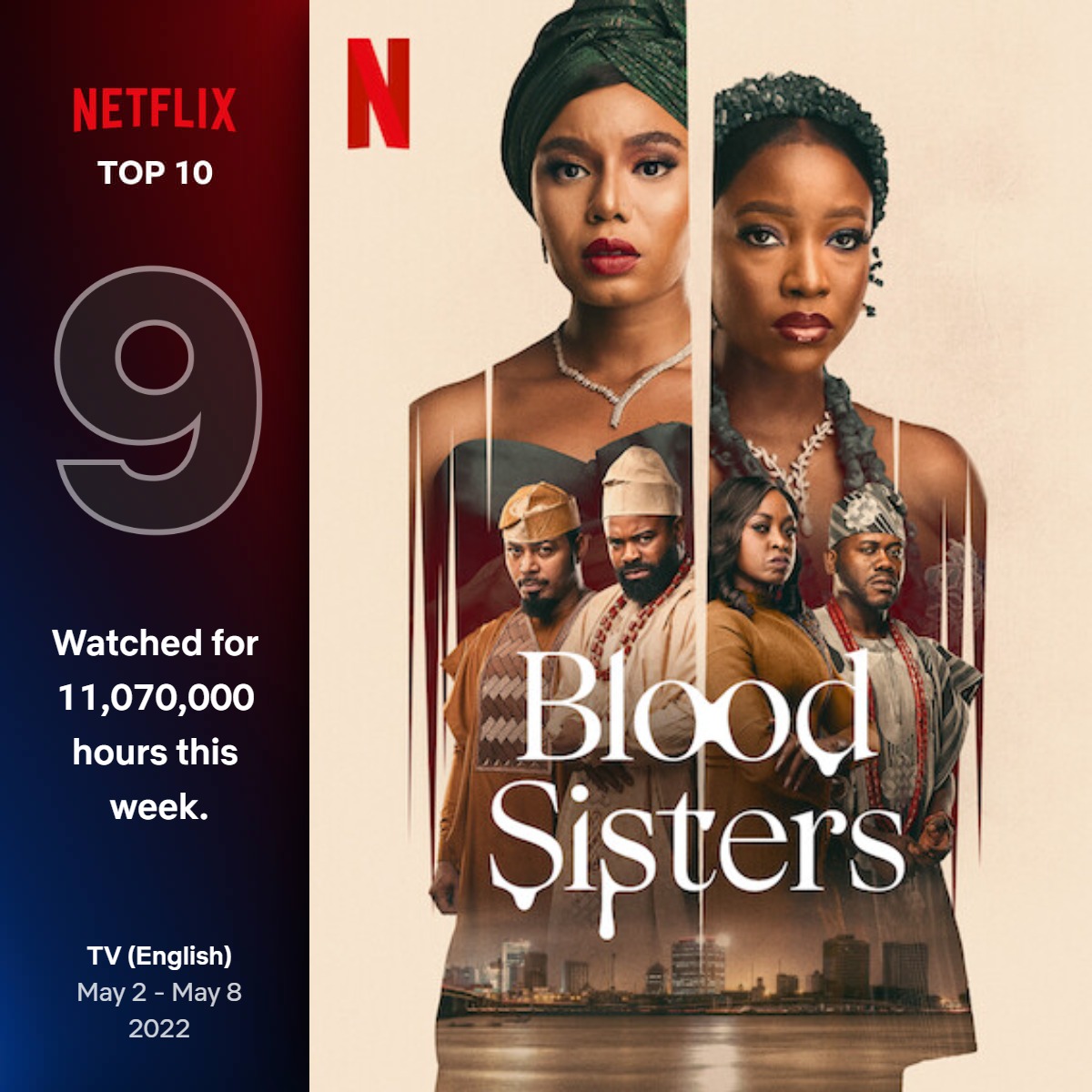 This data also places the limited series on the global top 10 list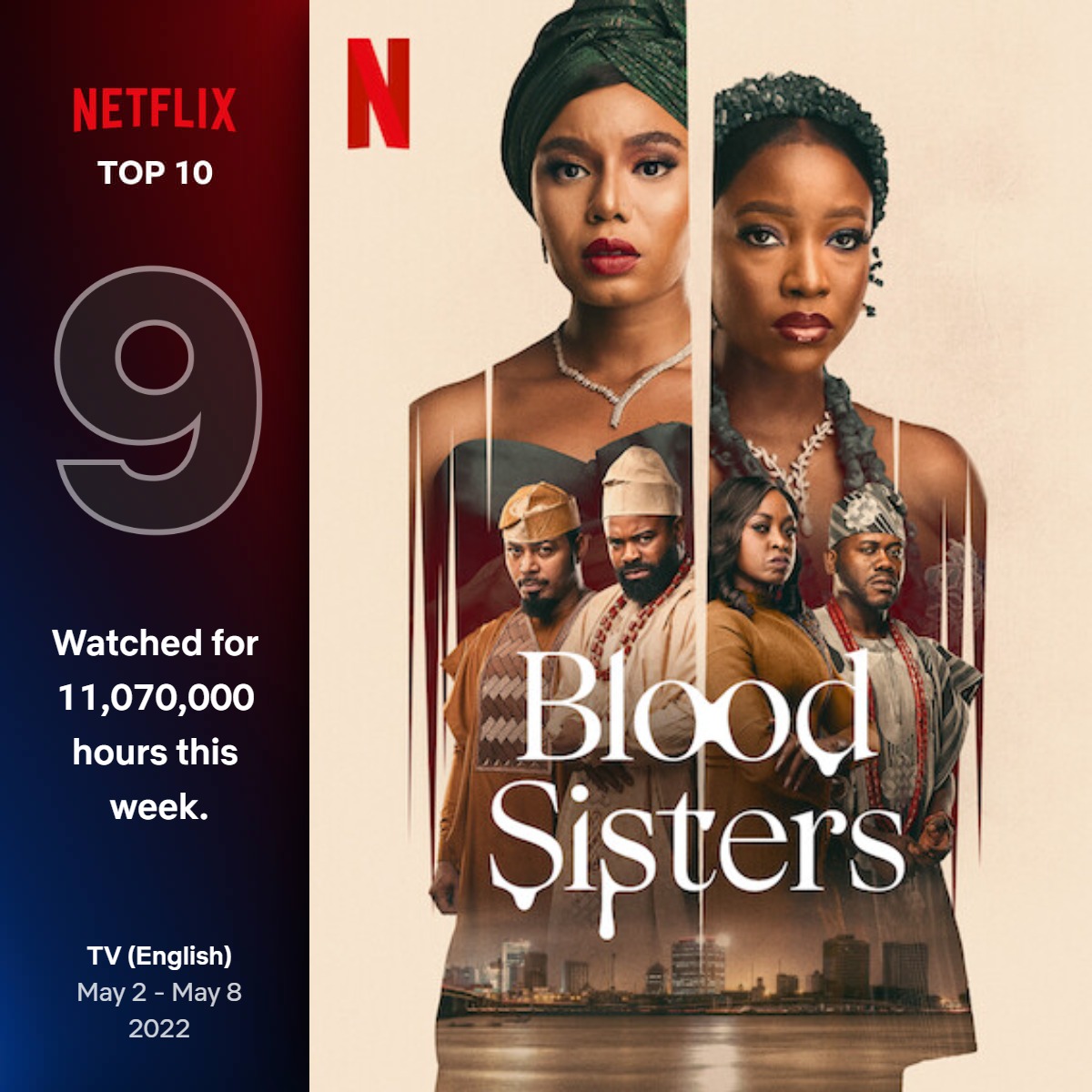 Why does this Matter?
This data truly now lands a reference point that there is now a global demand for Nollywood stories and it's a testament to how local stories with local talents can indeed travel.
Kenneth Gynag speaking exclusively with shock says:
I made Oloture first and Ebonylife studios and it got picked by Netflix and the numbers did so well for them. I'm actually positive that this is going to be bigger than Oloture and let's not forget that even official figures from Netflix from the top 10 of almost 25 countries, diverse countries.
For this one, I'm really thinking that we are definitely going to be in the global Top 10 because of the quality of the cast, and the quality of the story. I feel that we have really hit all the right notes in terms of storytelling, and the universality of the characters.
This is something that people are going to really love, coming from Nigeria.
This is a SHOCK Exclusive – Thank you for reading
Shockng.com Covers the Business of Film/TV and the Biggest Creators in Sub Saharan Africa.
Let's be Friends on Instagram @shockng