The Story ⚡
The rise of African animation has begun.
Omo Berry birthed during the pandemic is a significant part of this rise as the animated series has now found global traction on Youtube.
In this exclusive interview, Agnes Soyode-Johnson, co-founder and general manager at Limitless Studios, tells us about the operations of her company and how it produces this series with a 100% African team.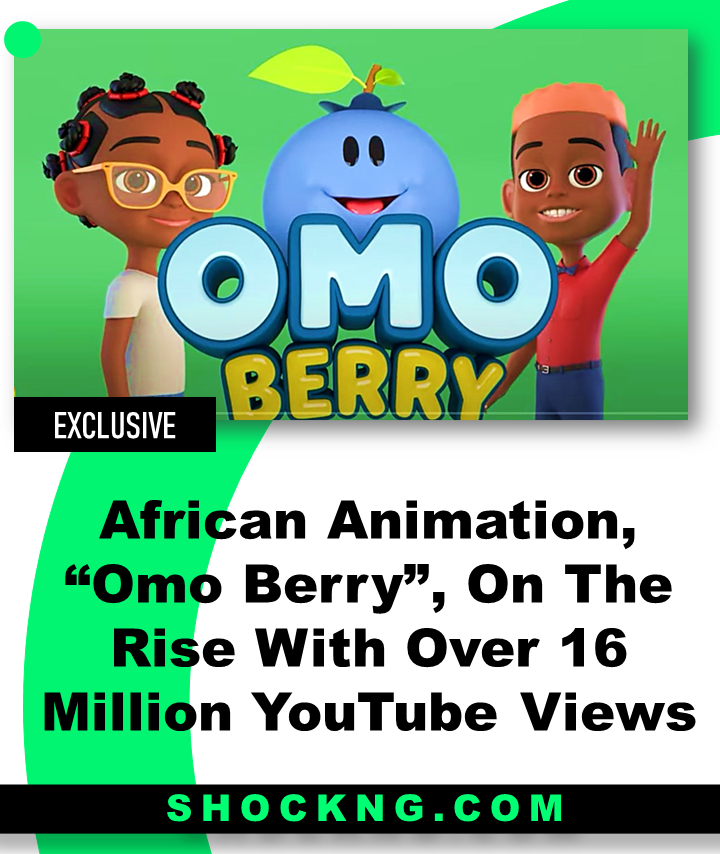 Tell Me More
Omo Berry is a short-format animated series created by Agnes Soyode-Johnson, the co-founder and General Manager of Limited Studios, a production company passionate about educating children of colour between the ages of 3 and 8 worldwide with high-quality 3D animated programming.
As part of its goal to educate and entertain kids, Omo Berry uses nursery rhymes, relatable storylines, and life's greatest lessons. The series promotes healthy self-esteem and celebrates and explores cultural identity among children.
For almost two years after starting the series which uses YouTube as its major distribution channel, the show has been viewed about sixteen million times with no less than a hundred videos.
In one of the episodes of the series, Water Safety Song For Kids, which was released on the 23rd of July, 2022, music is majorly used to teach kids about being safe at the pool.
The episode, which is one of the series' most watched episodes and has been seen over two million times, tries to teach kids about water safety and boat safety with a lifeguard.
Let's Begin The Interview
What's different with Omo Berry as an African animation?
With Omo Berry, the product that we have is unique in terms of it aligning with African storytelling.
The quality is 3D animation which is on par with other international shows. Because of that, it resonates with a lot of parents who want their kids to consume high-quality content that speaks to who they are in terms of being Africans.
A large number of our views come from the US and the UK. African parents there want their kids to stay in touch with their culture. That's one of the reasons why Omo Berry has done particularly well.
We've also been very strategic with our social media in terms of targeting a set of audiences that we believe will be interested in our content. A lot of our content has experienced organic growth. We've been utilizing Instagram, Tiktok, Facebook, and YouTube. Going that route has really worked for us.
Tell us about your operation; how you move an idea to a product and what mercenaries go into all of that.
We have a team of about thirty creatives who are based mainly in Nigeria and from across Africa. We don't have an actual office because we all work remotely. On the team, we have animators, modelers, writers, storyboard artists, etc. The whole 360 we do in our own team. In terms of processes that we use, we are usually keen on making everybody understand what their role is.
For example, you first start with the concept, the idea that you want for the season. So our scriptwriters will work on that.
Then we get a storyboard artist to sketch the 3D illustration. We move on to animatic. After that stage, we go to our modelers who will then model the characters. It's quite a long process from start to finish. It takes like 4 to 6 weeks to get an episode out.
That's essentially what we do.
What's your strategy for making Omo Berry have a global impact though it's a local story?
As consumers, audiences, and viewers, we all want quality, right? We all will like to be viewing content that looks good and sound good. I feel like in terms of whether you are trying to attract a local or global audience, first of all, just ensure that your content is good enough.
If somebody is watching it in America, they won't be disappointed about it. In terms of storytelling too, people want to hear good stories, right? Whether you're in Africa or wherever you want something good. It's universal. Good stories don't have to do with whether you are in Africa or in other parts of the world. Omo Berry was able to crack that.
The story is good and relatable to children of colour, but then a white kid can watch it and still learn something from it. Each episode covers a curriculum. It's all about learning and that's quite universal.
Talking about the business model, there has to be some mechanism. How do you go about investing and generating funds for your projects?
Good question. We are a start-up.
We just launched our first show last year although we started in 2020. We went for a round of funding and raised pre- seed – just family and friends.
There need to be more African investors that see more potential in this industry. Currently, the majority of our investors are US-based.
They see the potential in us. Investment is still needed. We are still on the path of revenue generation.
Animation is still growing in Africa but the potential to create and distribute kids' content to the global market is exciting for us.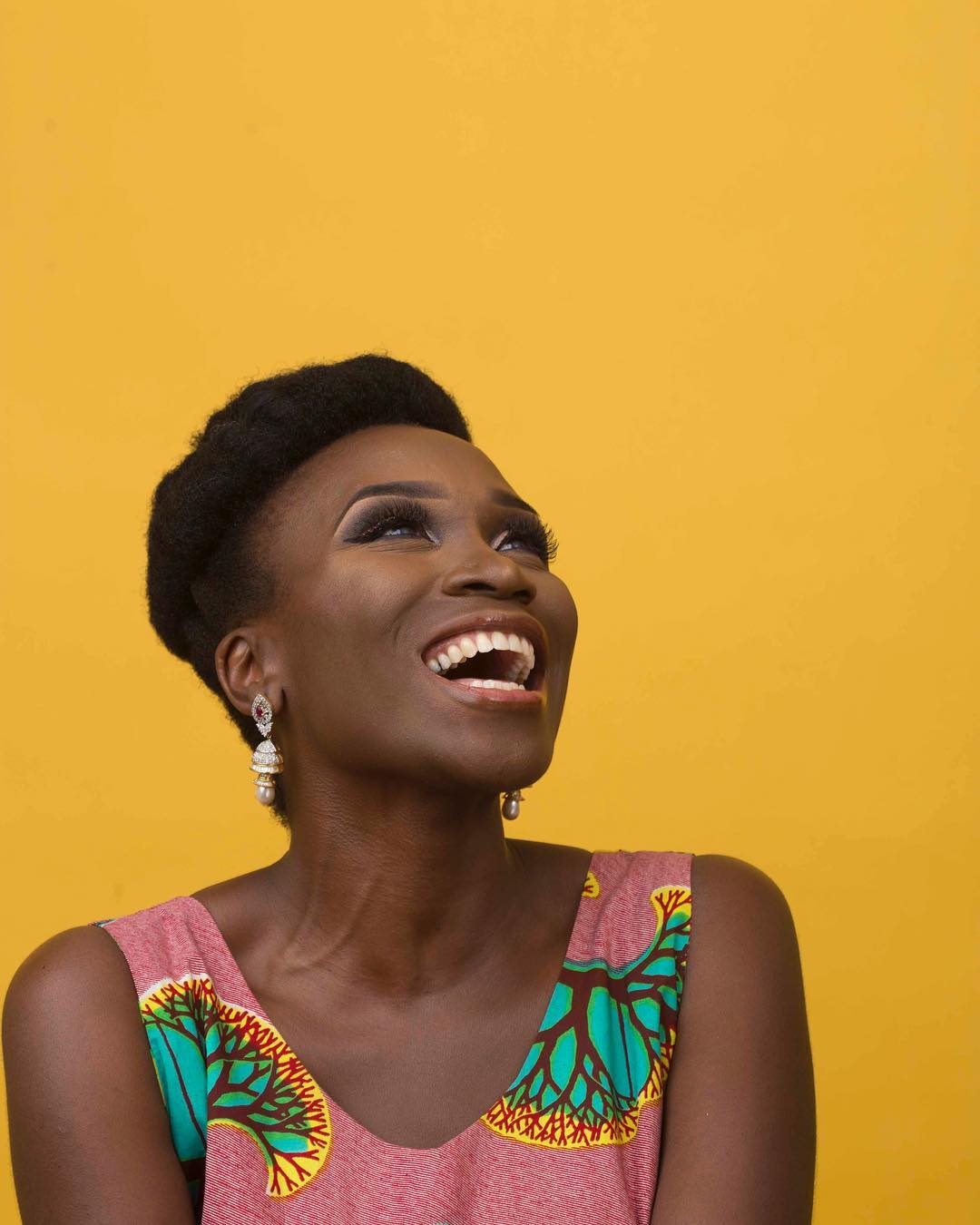 Key background
Agnes Soyode-Johnson has over fifteen years of experience producing entertainment content for production companies, broadcasters, and brands across Nigeria, the UK, South Africa, Europe, Kenya, Zambia, and others.
Before starting Limitless Studios in January 2021, she worked as the Head of Production for NdaniTV for about four years.
Other brands she has worked with include BBC, Reebok, MTN, MTV, GTBank, and Procter and Gamble.
Soyode-Johnson is passionate about Africa, storytelling, and how the continent is represented on a global scale. This is why she is concerned about using Omo Berry and her other productions to give African society a better representation of the continent to the world.
Tangent
Before now, the African animation industry hasn't been a booming one. In recent times, however, the narrative is changing as animations capable of competing with other animation titles from around the world are now oozing from the continent.
Not only are these animations oozing, they are also getting international recognitions worthy of deals. A few of the titles that have done the continent proud lately are here discussed.
Iwaju: Created by Ziki Nelson, who describes the series as "my story", Iwaju is an upcoming American-Nigerian animated series by Walt Disney Animation Studio and Kugali Media, a Pan-African British-based entertainment company, for Disney+.
Executively produced by Jennifer Lee, the series is scheduled to debut in 2023. In the history of Walt Disney Animation Studios, the series is the first "original long-form animated series" by the studio.
The title is a rough translation of "the future" in the Yoruba language.
The science fiction is set in a futuristic Lagos—the most populous state in Nigeria. Iwaju is expected to explore the "themes of class, innocence, and challenging the status quo."
⚡️Stream Wars: Written and directed by Kugali co-founder Ziki Nelson,"Iwaju" is set in a futuristic version of Lagos, Nigeria and follows two kids, Tola and Kole, who grow up on opposite sides of a city sharply divided by the haves and have-nots. pic.twitter.com/Z8fqsvtgjc

— S H ⚡ C K ! (@Shockng) September 10, 2022
Kizazi Moto: Generation Fire: This is an animated anthology that connects a new wave of animation creatives from Kenya, South Africa, Nigeria, Uganda, Egypt, and Zimbabwe. The anthology is expected to take the audience on an entertaining ride into a futuristic Africa.
Kizazi Moto: Generation Fire is a ten-part anthology of stories inspired by Africa's diverse histories and cultures. The collection will be a Disney+ Original title. The sci-fi and fantasy series is directed by Peter Ramsey (Spider-Man: Into The Spider-Verse) and executively produced by Anthony Silverston and Tendayi Nyeke.
In producing Kizazi Moto: Generation Fire, not less than 70 directors and creators were invited to pitch their ideas, but 15 shortlisted projects would later be mentors by Peter Ramsey and the creative teams from Disney and Triggerfish (a computer animation film studio headquartered in Cape Town, South Africa.
Ten films from fourteen creators were eventually chosen from the shortlist list. The creators are:
Ahmed Teilab

(Egypt)

Simangaliso 'Panda' Sibaya

and

Malcolm Wope

(South Africa)

Terence Maluleke

and

Isaac Mogajane

(South Africa)

Ng'endo Mukii

(Kenya)

Shofela Coker

(Nigeria)

Nthato Mokgata

and

Terence Neale

(South Africa)

Pious Nyenyewa

and

Tafadzwa Hove

(Zimbabwe)

Tshepo Moche

(South Africa)

Raymond Malinga

(Uganda)

Lesego Vorster

(South Africa)
Each of the films has a duration of about 10 minutes but together will make a feature-length collection that will be released globally as a Disney+ Original.
⚡️NEW: Disney+ Unveils Florence Kasumba, Nasty C, Kehinde Bankole For "Kizazi Moto, Generation Fire" Animation Project

>> This is another dimension of how the stream wars is impacting the continent of Africa and its creators

Learn More

https://t.co/XKN7hZvc1T via @shockng

— S H ⚡ C K ! (@Shockng) June 15, 2022
Iyanu: Child of Wonder: The show is created by Roye Okupe, who is one of the seven executive producers of the series. He will also write and direct a number of episodes. The supervising director for the project is Saxton Moore, the production manager at Lion Forge.
Iyanu: Child of Wonder is a superhero story that explores the culture and traditions of the Yoruba people of Nigeria. The series tells the story of a teenage orphan, Iyanu, who though spends a chunk of her time each day studying Yoruba history craves a normal life. She unknowingly unleashes her supernatural powers one day when responding to danger. She teams up with two other teenagers to embark on a trip to discover the truth about the evil plaguing their land. In the process, she will discover the truth about herself.
The series, which is a 2D animated version of a graphic novel series with the same title, has been approved by HBO MAX and Cartoon Network. The production will be managed and financed by Lion Forge Animation, a "leading black-owned, vertically integrated animation studio that source, acquires, develops, and produces authentic diverse content for global distribution."
"Iyanu: Child of Wonder has it all — vast world-building, authentic characters, strong, African female hero at the center, and a first-class team of stellar creators and producers," Amy Friedman, head of kids and family programming at Warner Bros. said in a chat with the African comic.
"While created for kids, the series will resonate with anyone looking for an adventure filled with surprise, magic, lore, and legend. We feel so lucky to be the hope of Iyanu and partnering with this team," he added.
⚡BREAKING: HBO Max, Cartoon Network, and Lion Forge Animation announced today plans to adapt the popular Dark Horse Comics/YouNeek Studios graphic novel series, Iyanu: Child of Wonder, into a 2D children's animated series – Created by Nigerian filmmaker Roye Okupe pic.twitter.com/eApI75nTNz

— S H ⚡ C K ! (@Shockng) July 11, 2022
Lady Buckit and the Motley Mopsters: In the history of animation in Nigeria, Lady Buckit and the Motley Mopsters is the first locally-made animated feature-length film and it had a domestic theatrical run. The animation is directed by Adebisi Adetayo, who was introduced to the project by a long-time friend.
In a 2020 interview granted with Shock, Adetaye revealed that not less than 60 creatives worked on bringing the animation to life and all were based in Nigeria. The film was executively produced by Blessing Amidu, the founder and CEO of Hot Ticket Productions.
Distributed by Genesis Pictures, LBMM debuted in cinema on the 11th of December, 2020.
The fantasy animation received mixed reviews from critics. In 2021, it won the Best Animation category at the Africa Movie Academy Awards.
Why Bisi Adetayo is The Game Changer for Animation in Nigeria
Garbage Boy and Trash Can: Last year, Cartoon Network greenlit this series created by a Nigerian animator. Ridwan Moshood, to be its first-ever domestic superhero series. The toon follows the story of a boy, Garbage Boy, with imaginary superpowers fighting against injustice with his sidekick, Trash Can.
After being greenlit last year, Garbage Boy and Trash Can was slated to premiere in 2022.
The series is being produced in a South African studio, Pure Garbage, which was co-founded by Moshood and two others, Mike de Seve and Nick Wilson.
While explaining his motivation for the series, Moshood explained that while he was in junior secondary school, his senior bullied him emptying a trash can on him, thereby earning him the moniker Trash Boy. He decided to turn the awful experience into content that would later become Garbage Boy and Trash Can.
In 2018, the idea of the series won Cartoon Network Africa's first Creative Lab competition. It was later premiered on Cartoon Network and its digital platforms after it was made into a short pilot. Creative Lab was initiated to bridge the gap in Africa's animation industry by giving opportunities to African creators. Moshood was fortunate to be the first winner of the competition.
John Fountain (The Fairly Odd Parents) is the supervising director on the project, while Moshood is co-directing and de Seve is executively producing for Pure Garbage.
Summary
For the past few decades since the invention of television, animated TV shows for kids have always been predominantly those that represent white society.
There has been a gap in how black kids see people like them on the screen.
With shows like Omo Berry – a very great alternative to Coco Melon coming from Africa's most populous nation, this gap is getting bridged.
African kids can now see their own stories, characters and culture on the screen.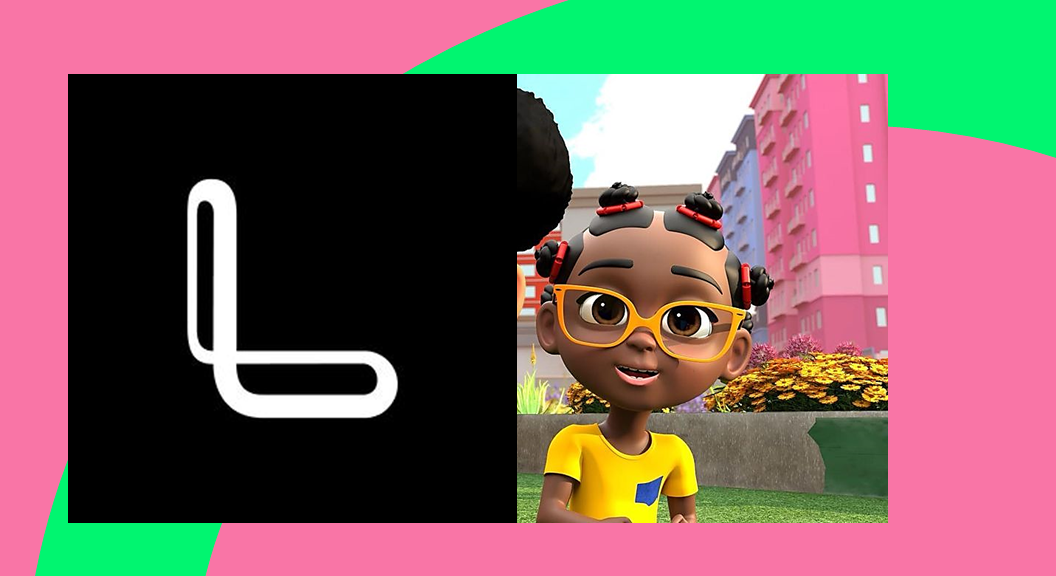 Thank you for reading
Shockng.com Covers the Business of Film/TV and the Biggest Creators in Sub-Saharan Africa.
Let's be Friends on Instagram @shockng