The Story⚡
As the year rolls into its last quarter of 2023, here are the top 10 movies that kept Nigerians glued to the Prime Video streaming service.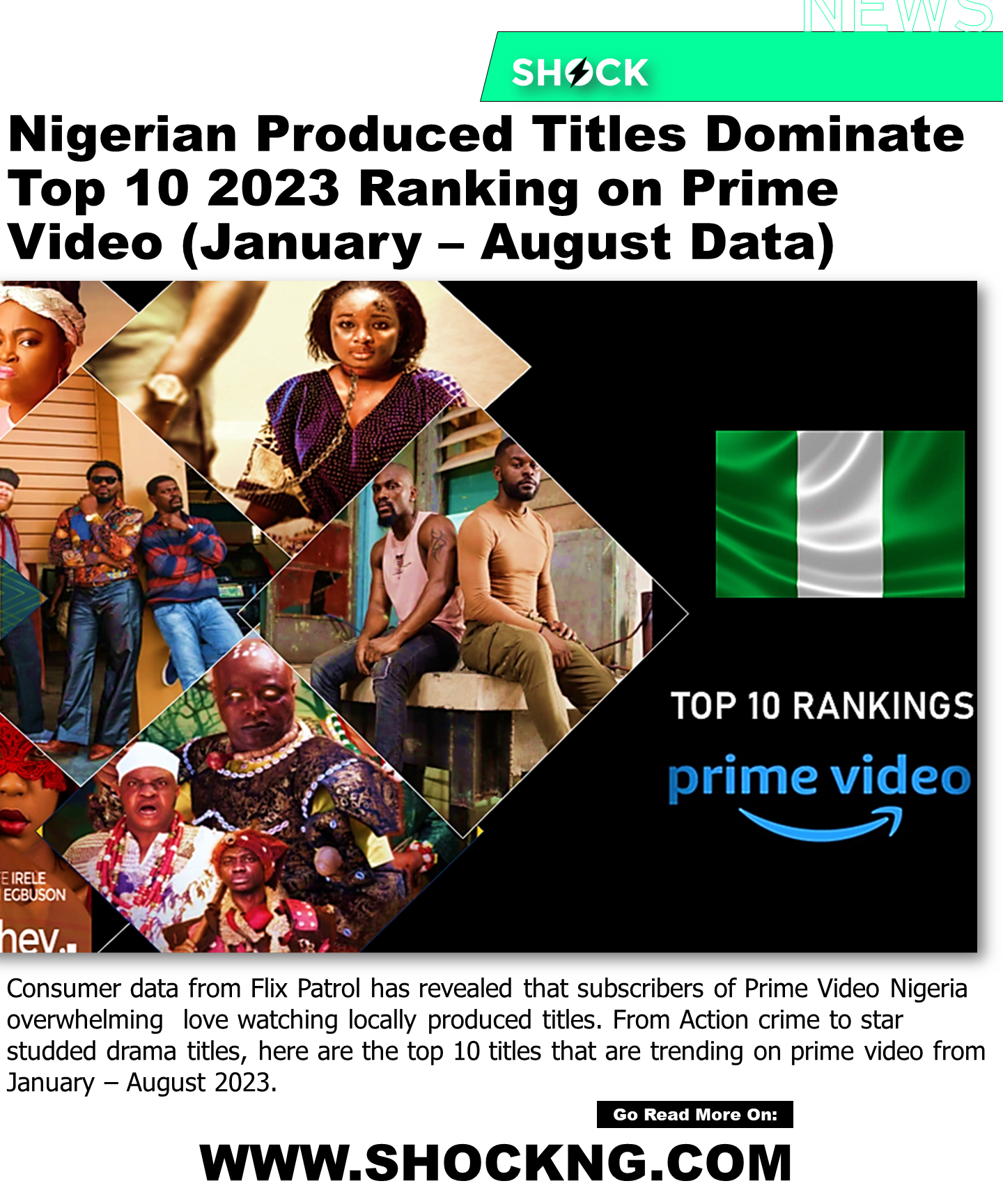 Tell Me More
It has been 2 years since Prime Video began licensing Nigerian titles for its platform.
Streaming data from the international streaming platform, Prime Video, has been released by Flix Patrol for Prime's top 10 most streamed titles in Nigeria for the year 2023.
Interestingly, these top 10 films are entirely made up of Nollywood titles. This piece takes a look at this ranking and what the data is saying about consumer behaviour.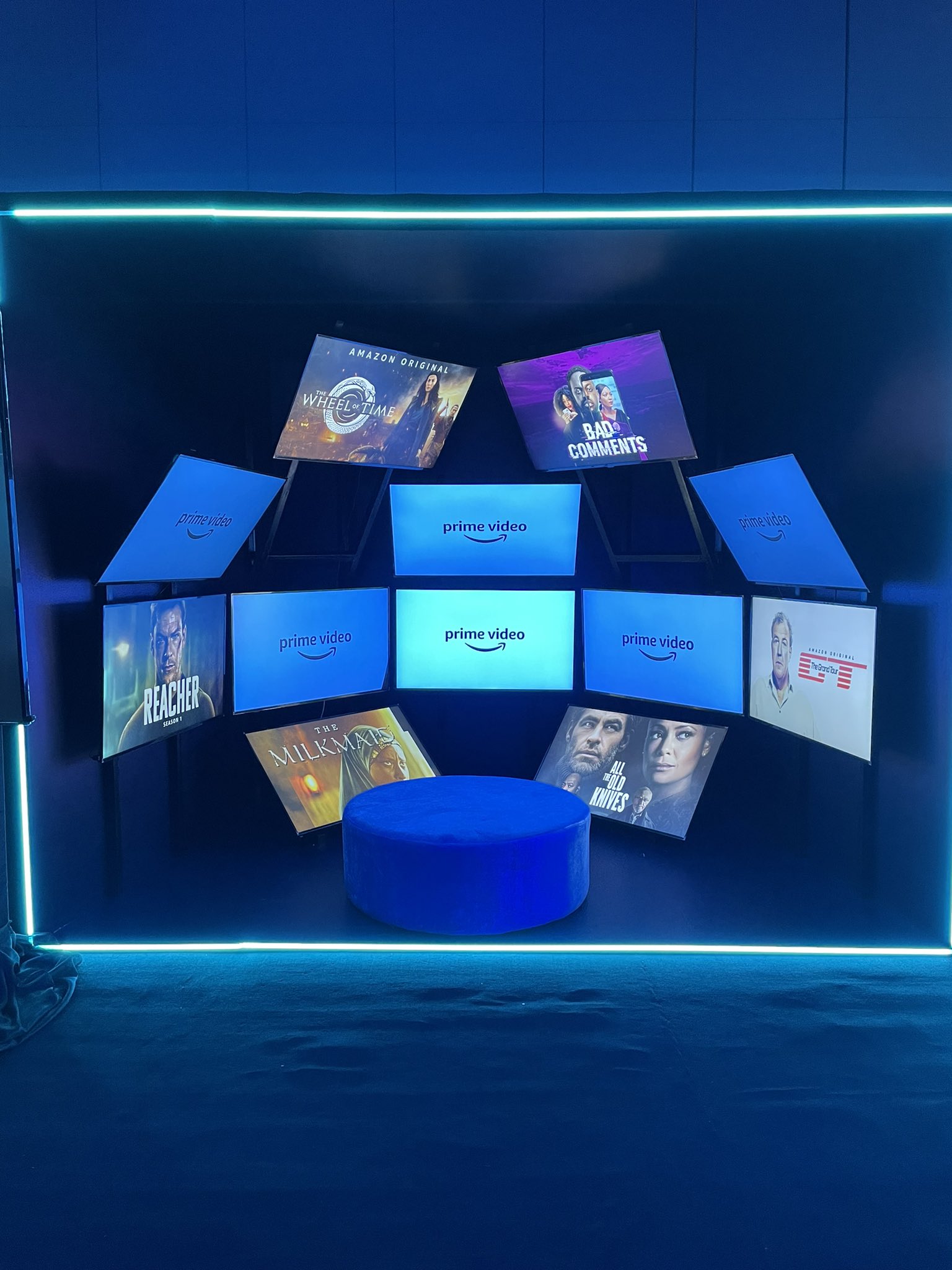 10. The Blood Covenant
Directed by Fiyin Gambo, The Blood Covenant follows the lives of Eddy, Jite and Osiano, three ambitious young men in their late twenties struggling to make it in life. Tired of being looked down upon, they embark on a relentless quest for the high life, chasing easy money, fast cars, and fame; willing to do whatever it takes no matter what it costs them.
The Inkblot title stars Uzor Arukwe, Shalewa Ashafa, Tobi Bakre, Demi Banwo, Omowunmi Dada, and more.
Release date April 15, 2022.
9. Love in a Pandemic
A love story happens amidst one of the most unforgettable moments in human history, the COVID-19 pandemic. the story of Bolanle who meets Alex, the man of her dreams but how does their new flame survive the uncertain world of a pandemic?
Directed by Akay Ilozobhie and written by Amaka Chidioka and Abosi Ogba, Love in a Pandemic stars Femi Ajase, Harriet Akinola, Teniola Aladese, Eso Dike, Taiwo Familoni, Nancy Isime, and many others. The film was produced by Kemepade Bedford and Vincent Eseni.
Release date 10th February,2023.
8. Imade
Directed by Toyin Abraham, Imade is a drama piece featuring Lateef Adedimeji, Elizabeth Aderounmu, Adenike Adeshina, the film's director, and many others. The movie synopsis reads;
"When Imade decides to look for a job to support her hardworking husband, she is met with a side of him she thought was long buried."
Imade was released on the 26th of January, 2023.
7. Sista
Directed by Biodun Stephen, Sista tells a compelling story of a struggling single mother who faces her worst nightmare when the father of her children comes into their lives and completely steals their attention all for himself.
Starring in this emotional piece are Deyemi Okanlawon, Kehinde Bankole, Bisola Aiyeola, Tope Olowoniyan, Blessing Jessica Obasi-Nze, Chris Iheuwa, and many others.
Sista was initially set to be released in cinemas in August 2022 but got scooped up by the streaming service and was released on the 23rd of June, 2023.
6. Battle on Buka Street
Battle on Buka Street is a 2022 Nigerian comedy-drama film directed by Funke Akindele and Tobi Makinde. The film is jointly produced as a collaboration between Funke Ayotunde Akindele Network (FAAN) and FilmOne Studios.
The film had its theatrical release on 16 December 2022 and a streamer release on the 16th of June 2023.
5. The Trade
The Trade is the story of a notoriously cunning kidnapper known only by name, who has ravaged the southern part of Nigeria for over a decade. 'Eric' undertakes a job that brings the law closer than ever before. Inspired by true events. Directed and written by Jade Osiberu, The Trade stars Blossom Chukwujekwu, Nengi Adoki, Chiwetalu Agu, Rita Dominic, Shawn Faqua, Ali Nuhu, Stan Nze, and many others.
The film also followed a theatrical release pathway before joining the streamer on March 17th, 2023.
4. Hey You!
Hey You! is a 2022 Nigerian Romantic comedy film written and directed by Uyoyou Adia and produced by Victoria Akujobi under the Anthill Production Studio. The film stars Temitope Olowoniyan, Rotimi Salami, Miriam Peters and Seyi Awolowo. It follows the life of a young software engineer who crumbled when he discovered that his crush is an adult film model.
The movie premiered on the big screens on the 29th of July 2022 and debuted on Prime Video on the 18th of November,2022.
3. Gangs of Lagos
Gangs of Lagos is a Nigerian gangster crime thriller film produced and directed by Jade Osiberu. The film centres on a group of friends whose lives have revolved around crime and violence since their childhood in the Isale Eko area of Lagos, Nigeria.
Gangs of Lagos stars Tobi Bakre, Adesua Etomi, Iyabo Ojo, Demi Banwo, Chioma Akpotha, Damilola Ogunsi, Tayo Faniran, Zlatan Ibile, Bimbo Ademoye, Toyin Abraham, Yvonne Jegede, Yinka Quadri, Chike, Pasuma and a host of others.
The film premiered on Prime Video on April 7, 2023, as the first Amazon Original Movie from Africa.
2. King of Thieves
King of Thieves (Agẹṣinkólé) is a Nigerian thriller film produced by Femi Adebayo's Euphoria 360 Media and co-produced by Niyi Akinmolayan's Anthill Studios.
Directed by Tope Adebayo and Adebayo Tijani, the film stars Odunlade Adekola, Femi Adebayo, Toyin Abraham, Broda Shaggi, Adebowale "Debo" Adedayo aka Mr Macaroni, Lateef Adedimeji, and Ibrahim Chatta.
The movie hit the cinema nationwide on April 8, 2022, and grossed ₦320m at the box office after a 14-weel theatrical run. Following this successful ride, the creative piece hit the streamers on the 1st of August 2022 and maintained a high sail even a year after.
1. Brotherhood
Top on the streamers chart for this category is Brotherhood.
After years of fighting to survive on the streets of Lagos, two brothers fall on opposite sides of the law.
Brotherhood is a crime-action thriller produced by Jade Osiberu and starring Tobi Bakre, Boma Akpore, Falz, Basketmouth, Sam Dede, Ronke Oshodi Oke, Toni Tones, Zubby Micheal, Mr Macaroni and a host of others.
The film was released to cinemas on 23 September 2022 and saw a streamer release on the 7th of January.
Analysis
The Prime Video Naija top 10 list was totally taken over by Nollywood titles, with 10 out of 10 titles on the list from the industry, as against last year when only 7 out of the top 10 most watched films on Prime Video Naija were from Nollywood.
Secondly, and worthy of note is that 70% of the films in this list had theatrical releases before being licensed by the streaming platform. This signifies the potential for theatrical releases on streaming platforms.
The biggest surprise in this data metric is Imade. Unlike its counterpart, the film had zero to no mainstream marketing, and neither did it attract ample word-of-mouth spread, despite these, Imade hit Prime Video and became a resounding success, topping the Prime Video Naija top 10 list for 94 days.
King of Thieves has featured on the streamer's Naija top 10 list for the second time since its release. The Femi Adebayo & Niyi Akinmolayan film was the most-watched film on Prime Video, topping the 2022 list. Similarly, this film features in this year's list as the second most watched film on Prime Video Naija, bowing out to Jade Osiberu's Brotherhood.
One major change between last year's list and this year's is that Prime Video made its first African original feature with Jade Osiberu's Gangs of Lagos, which topped the streamer's charts in over 30 countries. It is important to note that filmmaker, Jade Osiberu produced 3 out of the 10 films on the top 10 list list; Gangs of Lagos, Brotherhood, and The Trade.
It will be interesting to see her slate of films released under the filmmaker's exclusive deal with the streamer.
An Insight into Jade Osiberu's Overall Deal With Prime Video
In Summary
Being a new streamer in the African film and TV space, Prime Video has begun writing its name in the proverbial sand. From licensing films to making its own first original, Prime Video is on a pace to transform the African creative ecosystem.