The Story ⚡
Nigerian filmmaker, Jade Osiberu, signs an exclusive overall deal to produce TV shows and movies for Prime Video but what does this mean and why does it matter?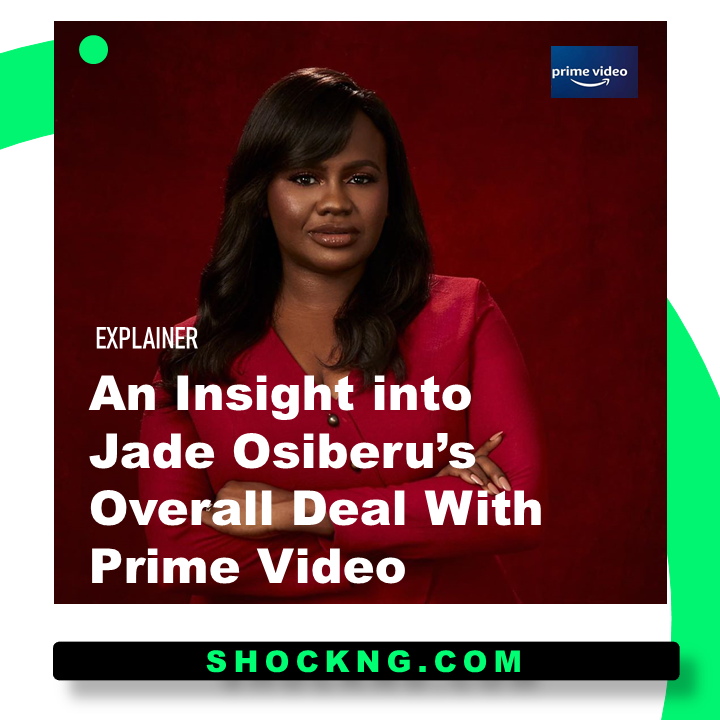 Tell Me More
The 14th of September has now become an immemorable date in the African creative economy as it is the day that Prime Video announces its exclusive overall deal with the Nigerian director, screenplay writer, producer, and showrunner, Jade Osiberu, who is also the founder of Greoh Studios, a production company known to have produced notable Nigerian blockbusters.
The deal is the first of its kind with any African creative. As such, it is important to understand what it entails and its significance for Jade as a creative.
Firstly, it's important to understand the keywords associated with this deal. So, here is a breakdown of the five terms associated with the deal.
Overall Deal: An overall deal is an agreement between a studio/streamer (in this case, Prime Video) and a creator (in this case, Jade and her production company). The deal allows Prime Video to financially compensate Jade for any idea she creates with her studio while the deal lasts. This implies that everything created by Jade automatically becomes a property of Prime Video and cannot be shopped elsewhere, even if the project is not accepted for streaming by the streamer. Notwithstanding, it's still looking good for Jade because she loses nothing in the end.
Exclusive: An overall deal is exclusive when the creator (in this case, Jade Osiberu and Greoh Studios) is paid to exclusively develop ideas and produce them for the studio (in this case, Prime Video) for the period that the deal is active. The deal is exclusive because everything Jade creates becomes a property of Prime Video for the three years that the deal will last and cannot be owned by another studio, even if Prime Video declines it.
This also implies that Jade Osiberu is tied to Prime Video and cannot work for another studio or service for the next three years.
3 Years: This is the period for which the deal lasts. In the press release by Prime Video, the deal with Jade is confirmed to be a multi-year deal, precisely three years. This would mean that the scope of projects that might eventually spring forth from this deal would be several.
As shared by David Stenberg creator in Hollywood, multi-year deals have annually guaranteed salaries, typically three years. A broadcast overall generally starts at $1 million per annum. This makes the deal juicier for Jade because she will get an undisclosed salary per annum.
When you sell a project, that money (or your episodic fee for the show you might work on) counts against your guarantee. You could theoretically make more than the guarantee; and the show they put you on doesn't pay you, it comes out of your overall deal.

— David H. Steinberg (@DavidHSteinberg) December 15, 2021
Types of Projects: Overall deals are majorly meant for TV shows only because TV shows take a while to develop. In the case of the deal between Prime Video and Jade Osiberu, however, the overall deal would include both movies and TV shows. This then implies that products that will come out of this deal are expected to be movies and/or TV shows.
Services: While the deal lasts, the creator is expected to develop and produce for the studio/streamer. However, the studio/streamer also essentially owns the services of the creator and can require the creator to work off their salary to work on another project as a Consulting Producer or Co-Executive Producer. This implies that Jade might have to work on projects other than hers.
Tangent
It's been a really competitive year between streamers for talents in Africa. Another creator who's known to deliver on her products has just inked yet another impressive deal and it is beautiful to watch.
The deal with Jade Osiberu is not just a success for her and her production studio, but rather a success for Africans and Nigerians particularly. This is because an overall deal is not a deal for just any creatives, even in Hollywood.
To have Jade, an African creator, bagging a global deal is nothing but an unforgettable success for Africa. The implication of this deal with an African creative is that it has put African talents on the same pedestal to compete with the creators in Hollywood.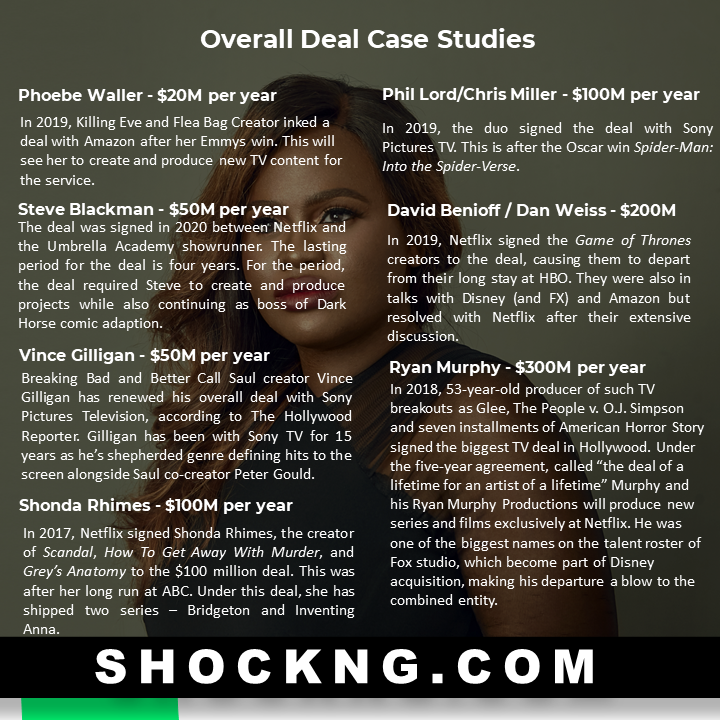 Deal architect and Legal
The overall deal with Prime Video is the first of its kind for any African creative. It's a standard Hollywood deal that does not require greenhorns to represent for. This is why it becomes necessary for an experienced agency to take on the task of representing Jade.
She is represented by Range Media Partners, a management company that kicked off operation about two years ago. The company was started by a group of young agents and partners who left their jobs to start the company. The group was led by Peter Micelli, a former eOne Strategy officer and CAA television veteran.
The Range Media Partner team consists of Peter Micelli, Rob Whittel, Mackenzie Roussos, Susie Fox, Jack Whigham, Sandra Kang, Mick Sullivan, Matt Graham, Natalie Bruss, Rich Cook, Chelsea McKinnies, Michael Cooper, Byron Wetzel, Dave Bugliari, and Rachel Kropa.
The company is not fixated on the usual TV and film representation. On the other hand, it represents brands in the areas of E-gaming, NFTs, Web3, social media, and venture capital. According to Deadline, the company started off by prioritizing top, exclusive talents. But aside from this, the business started on a solid financial foundation. It was bankrolled through the Point72 Asset Management of American investor, Steven A. Cohen.
The company is currently valued at an estimated $300 million.
Key background
Jade Osiberu is the writer, producer, and director of Isoken, a 2017 blockbuster title that she left her job at GTBank to make. The flick ranked as the third highest-grossing film in Nigeria in 2017. The film is currently the 23rd highest-grossing film of all time in Nigeria, having grossed N93.69 million. It won Best Film and Best Director at the 2018 Africa Magic Viewers Choice Awards, likewise Best Nigerian Film and Best Costume Design at the 2018 African Movie Academy Awards.
Jade has produced several other amazing titles after Isoken, like Sugar Rush (2019), the 6th highest-grossing film of all time in Nigeria. It made ticket sales of N287.05 million. She also produced Ayinla, a 2021 indigenous title that grossed N91.47 million.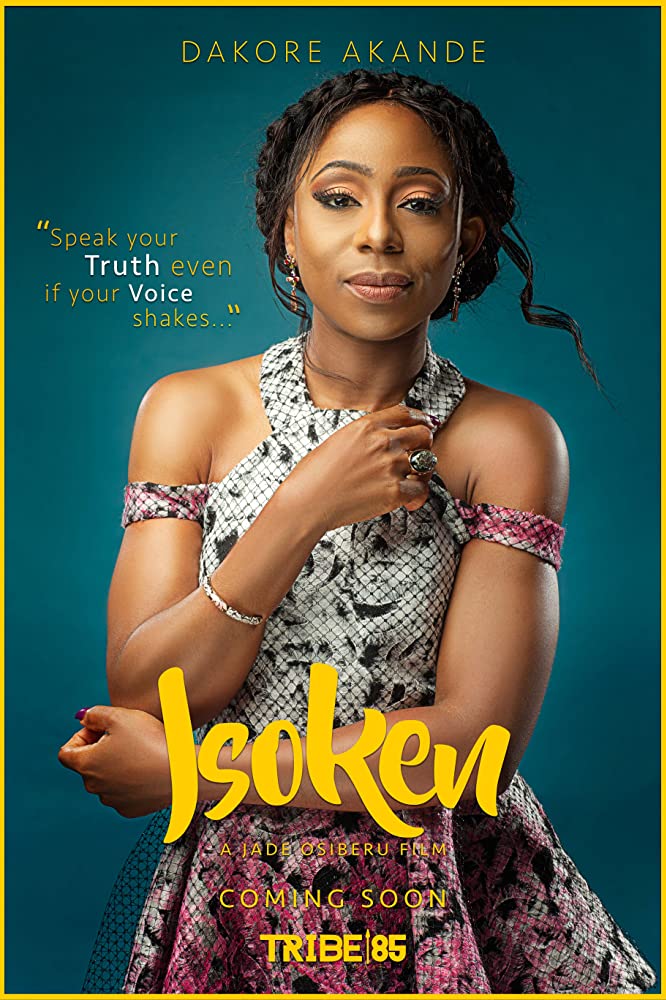 Gangs of Lagos
Before the 14th of September overall deal with Prime Video, the service had acquired a title, Gangs of Lagos, from Jade as one of its first local originals. The second is LOL: Last One Laughing Naija, filmed and produced in Nigeria by Livespot360. Gangs of Lagos is a crime thriller that tells the story of a group of friends who have to find their paths to destiny in the city of Lagos. The film stars Adesua Etomi-Wellington (Wedding Party I & II), Demi Banwo (Dwindle), Adebowale Adedayo (Ayinla), and others.
Brotherhood
The action-packed film is directed by Ugandan director, Loukman Ali and shot in Lagos. The movie tells the story of two brothers who grow up to find themselves on opposite sides of the law; while one is a criminal, the other is an officer of the law tasked with the responsibility of hunting down the other. Brotherhood premiered on the 16th of September is slated for cinema on the 23rd of September. The highly-anticipated title is projected to gross N1 billion at the box office. It is powerfully packed with an assemblage of cast which include Tobi Bakre, Toni Tones, Folarin 'Falz' Falana, Dorathy Bachor, OC Ukege, Bright 'Basketmouth' Okpocha, Boma Akpore, and a host of other.
Series
Gidi Up: Gidi Up is a television and web drama series that starred OC Ukeje, Somkele Iyamah, Deyemi Okanlawon, and Titilope Sonuga, among others. It was created by Jade, executively produced by Lola Odedina, produced by Ndani TV, and sponsored by GTBank. After its first two seasons, the show was not renewed for a third season.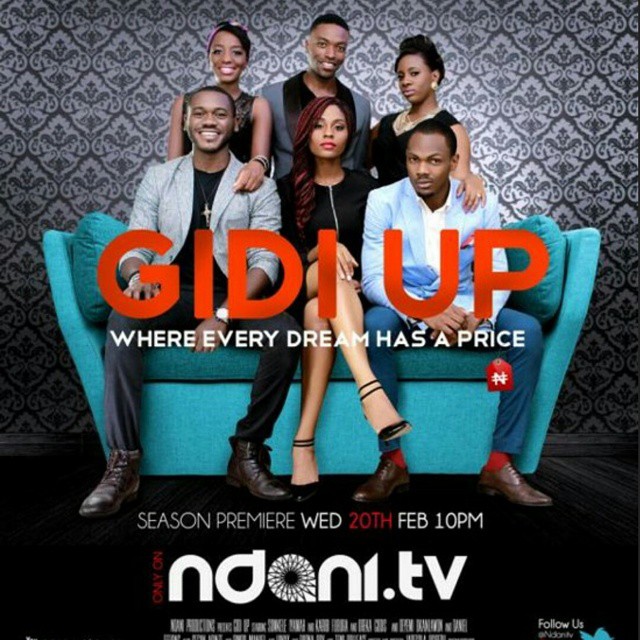 Skinny Girls in Transit: SGIT, as famously called by its fan, is a 2015-2020 comedy web series. The show had a total of 6 seasons and 69 episodes. It featured Abimbola Craig, Ngozi Nwosu, Sharon Ooja, and Timini Egbuson, among others. It was executively produced by GTBank.
Rumour Has It: Rumour Has It is another web series that ran between 2016-2018. The series has 2 seasons and it starred Mawuli Gavor, Linda Ejiofor, Efa Iwara, Jemima Osunde, and others.
Ndani Mafia
Like PayPal, from which has grown the PayPal Mafia, a group of founders and entrepreneurs who were once in PayPal's employ, Ndani has also produced a long list of successful names in the creative space that can be dubbed as the Ndani Mafia. Jade Osiberu is one of the names. Others include Olawale Adetula, Folu Ogunleye, Deyemi Okanlawon, Mohammed Atta, Adesua Etomi, Sharon Ooja, Daniel Etim Effiong, OC Ukeje, Somkele Iyama, Titilope Sonuga, Bimbo Craig, and others.
In Summary
It's a good time for African creatives as global investors keep seeing the need to invest in their talents. With deals inked between streamers and producers in the industry, it can also be described as the industry's most prosperous year. But as it is said, uneasy lies the head that wears the crown. It's not just about getting deals, but about delivering on the job.
The audience is eager to see the kind of stories that Jade and her studio will be telling in the next three years.
Over the years, we've seen her execute well with a continent scope. Now on a global wider reach with a king Hollywood deal, What's the new Jade 3.0 gonna do?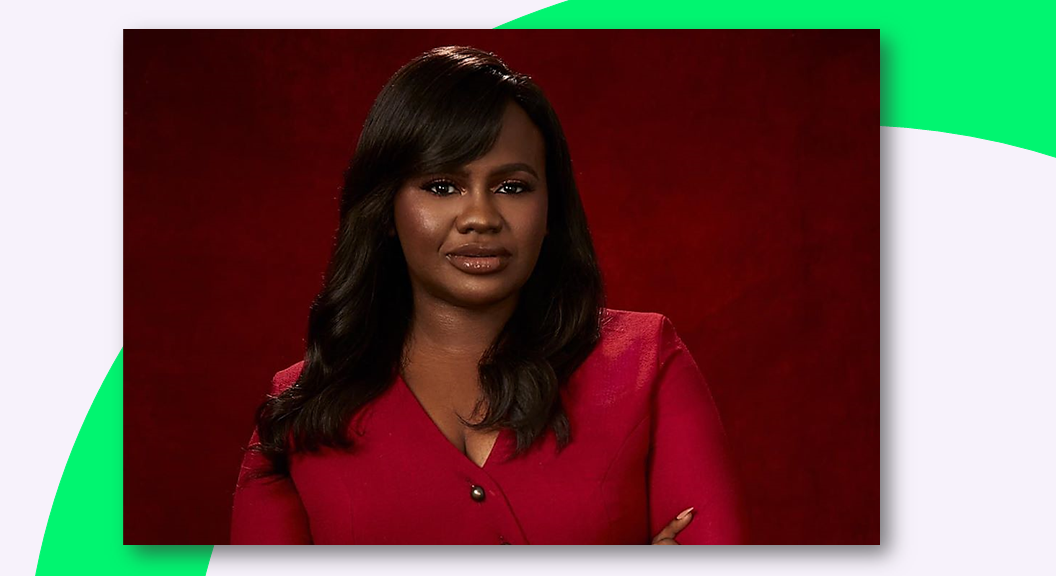 Thank you for reading
Shockng.com Covers the Business of Film/TV and the Biggest Creators in Sub-Saharan Africa.
Let's be Friends on Instagram @shockng