The Story ⚡
Disney unveiled an original documentary on the story of Anthony Madu, a young Nigerian ballet dancer and has tapped Matt Ogens and Kachi Benson to co-direct.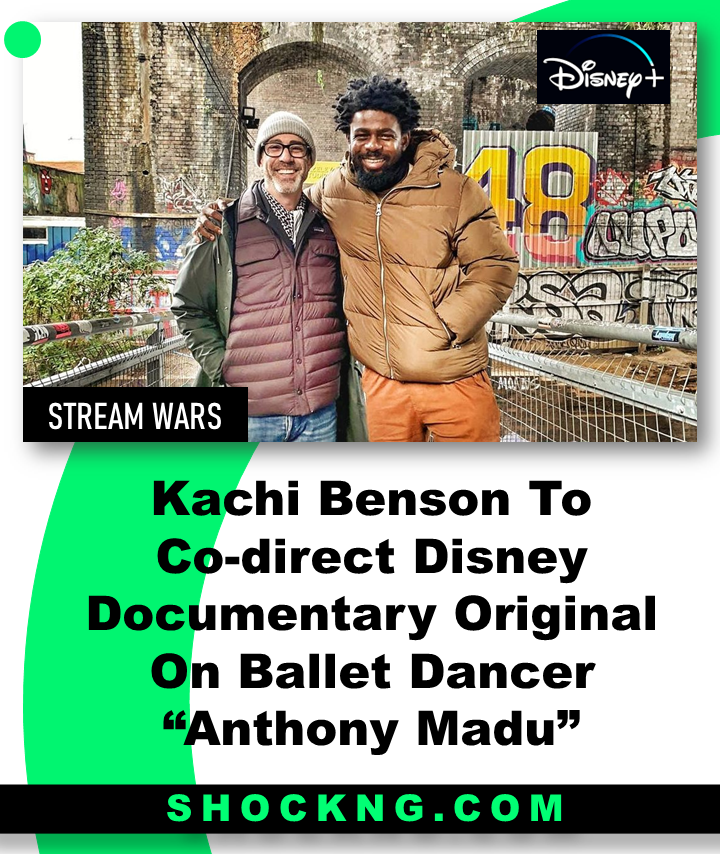 Tell Me More
The documentary titled "Madu " follows Anthony Madu, a young Nigerian ballet dancer, who went viral during the 2020 lockdown for his spot-on pirouettes, pliés and jumps in a rather unfavourable environment. Anthony Madu is a gifted and dedicated ballet dancer, who decided to make a name for himself despite his situation.
His ballet teacher released a 44-second artistic video showing Anthony gracefully dancing in a smooth, stealth rhythm. The video garnered thousands of views, and Anthony Madu, who was 11 at the time gained global recognition and won the Elmhurst Ballet School scholarship.
What to Look Out For
Oscar nominee and Director of "Audible" Matt Ogens and winner of the Venice Film Festival Award for "The Best VR Story" for the documentary "Daughters of Chibok" Kachi Benson is set to direct this documentary. This Disney production will change African storytelling. Speaking on the release, the media company spoke about having a festival run before a limited theatrical release.
The synopsis for the documentary reads:
"Having grown up in an isolated community outside of Lagos and with almost no formal training, audiences will get a close look at Anthony's journey after being awarded a scholarship to Elmhurst Ballet School, one of the most prestigious ballet schools in the United Kingdom.
Anthony comes from a community with limited opportunities, making this a chance of a lifetime to pursue his dream… By immersing the audience in Lagos's culture and fascinating surroundings, Ogens and Benson use their unique perspectives to bring the film to life in the true spirit of Nigeria and its people.
Featuring intimate vérité and stunning visuals, the film will immerse audiences into the characters' worlds and examine their journeys in profoundly inspiring ways."
Tangent
Anthony Madu brought to the fore an art form rarely practised in the country, an art form that speaks to the tenacity and resilience of the African child. Through him, Nigerian director Kachi Benson and American Director Matt Ogens, will create a story that speaks to the uniqueness of a young, talented and dedicated child in the Nigerian context.
This documentary will be the first of its kind in the country, for the directors, for Madu and the company.
Key Background
In addition to its American-Nigerian directors, "Madu" will be produced by Jamie Patricof, Katie McNeill, and Rachel Halilej of Hunting Lane Films, with Marjon Javadi overseeing the entire project for Disney Original Documentary
In Summary
"Madu" is a documentary that follows the life of Anthony Madu, a young Nigerian ballet dancer on his quest to perfect his art.
But when is Disney plus launching here? We really don't know.
There are now several projects the service is commissioning with ties to Nigerian talent and stories. It is now pertinent to the service being accessible here before the launch of this title.