The Story⚡
Mami Wata is bagging deals and manifesting the dreams of a Nigerian filmmaker as it announces theatrical dates for 6 countries.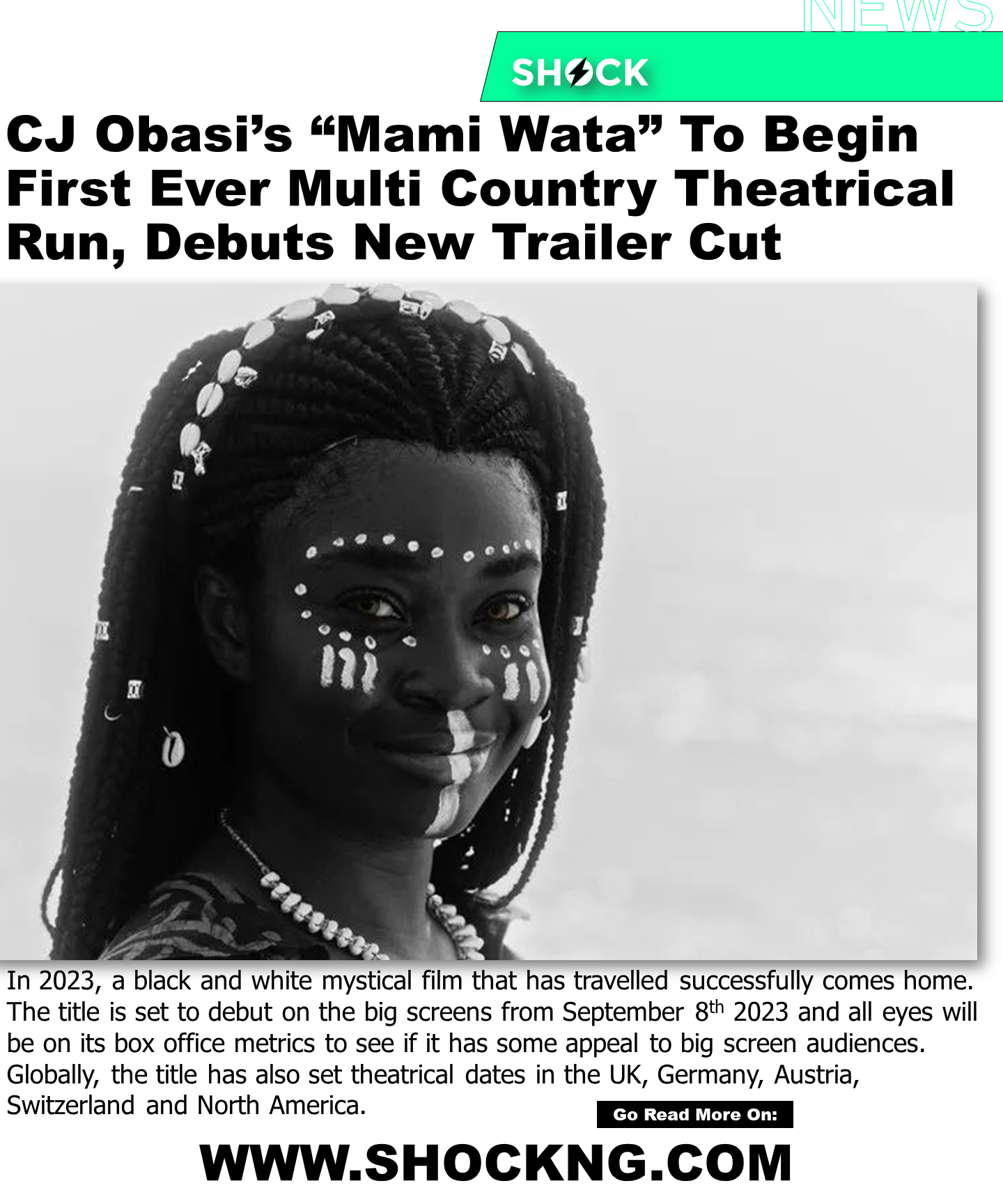 Tell Me More
In 2023, a black-and-white mystical film that has travelled successfully comes home. The title is set to debut on the big screens from September 8th 2023 and all eyes will be on its box office metrics to see if it has some appeal to big screen audiences.
Globally, the title has also set theatrical dates in the UK, Germany, Austria, Switzerland and North America.
Cinemalovers who acquired the territory rights for Germany and Australia has set a theatrical release for Jan. 11.
Other theatrical release dates for the film include Sept. 8 in Nigeria with Filmone; Sept. 15 for Switzerland via Trigon; Sept. 29 in North America via Dekanalog; and Nov. 17 in the U.K. through Aya Films.
The film, written and directed by C.J. "Fiery" Obasi, with cinematography by Lílis Soares, is based on West African mermaid folklore and mythology. The producer is Oge Obasi for Fiery Film Company. International sales rights are being handled by Alief, and CAA handles North American rights.
It is set in the remote West African village of Iyi, where the villagers worship the Mermaid-deity Mami Wata, and look for guidance from their healer Mama Efe, the intermediary between them and Mami Wata, and Mama Efe's daughter Zinwe and protégé Prisca.
But when children begin to die and disappear, Jabi, a local, begins to sow doubt amongst the people, while Zinwe runs away propelled by her own anguish. Soon, the arrival of a rebel warlord Jasper tilts the odds in Jabi's favor.
With Mama Efe murdered and Iyi under new control, Prisca and Zinwe must plot to save their village and restore Mami Wata's glory in Iyi.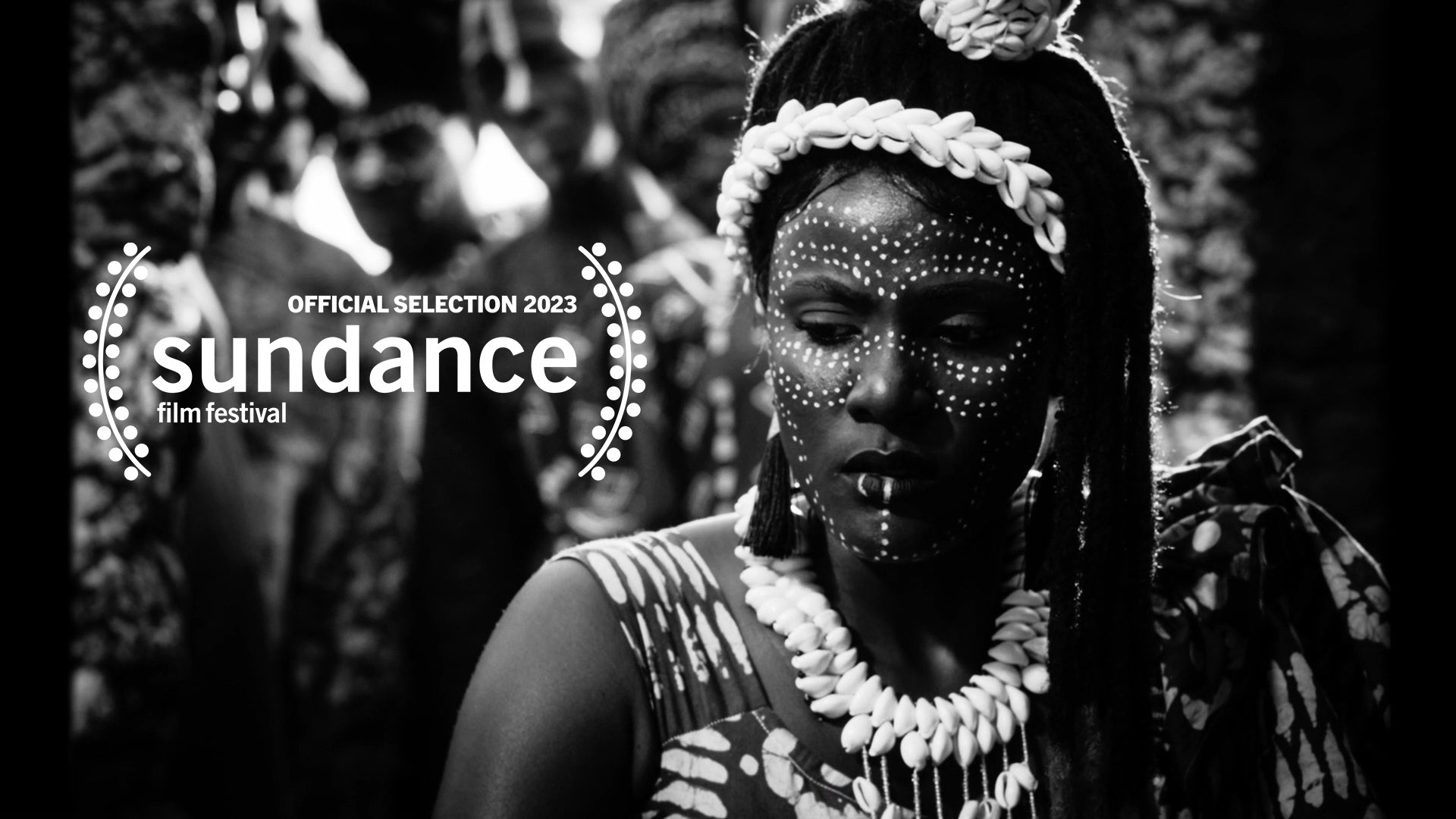 Tangent
How is it that a Nigerian film is cutting through global barriers and getting theatrical dates in high-interest markets?
The title has been able to get the interest of international buyers negotiating for territory rights, cutting checks for the producers and even bringing more acclaim to the title notwithstanding where it was made.
Mami Wata hasn't even been screened here in Nigeria and yet it has been named an acclaimed title by critics, film buyers and studio executives.
The answer is multi-dimensional. However, the biggest turning point that triggered all of this was its acceptance to the Sundance Film Festival.
Announced in December 2022, the Nigerian title was accepted to screen at the festival and ended up winning the World Cinema Dramatic Special Jury Award for Cinematography.
CJ Obasi's "Mami Wata" Heads To Sundance 2023, Will Compete in World Dramatic Category
What Happens Next?
The acclaim of Mami Wata keeps on spreading, and so does its revenue.
Per our knowledge, this title's multi-theatrical deals is the biggest exploration that has happened for a feature title made in Nigeria by Nigerians.
This is a huge feat because most of the films produced domestically rarely get the chance of this multi-country big-screen release before they finally land on a streamer. Mami Wata making this achievement manifests as the dream of Nigerian filmmakers and therefore serves as a blueprint of how to make such happen again.
As of now, no streaming release has been officially announced for the title.
In Summary
As it begins a debut local run via its theatrical arrival this Friday, it's important to ask if a Nigerian cinema run would be significant and add to the film's laurels.
Historical box office data has shown that titles well-received first in film festivals generally don't perform well as audiences' tastes are far off as they expect more dramatic and loud spectacles than needed.