The Story⚡
Yolisa Phahle is leaving the African streamer after nearly two decades.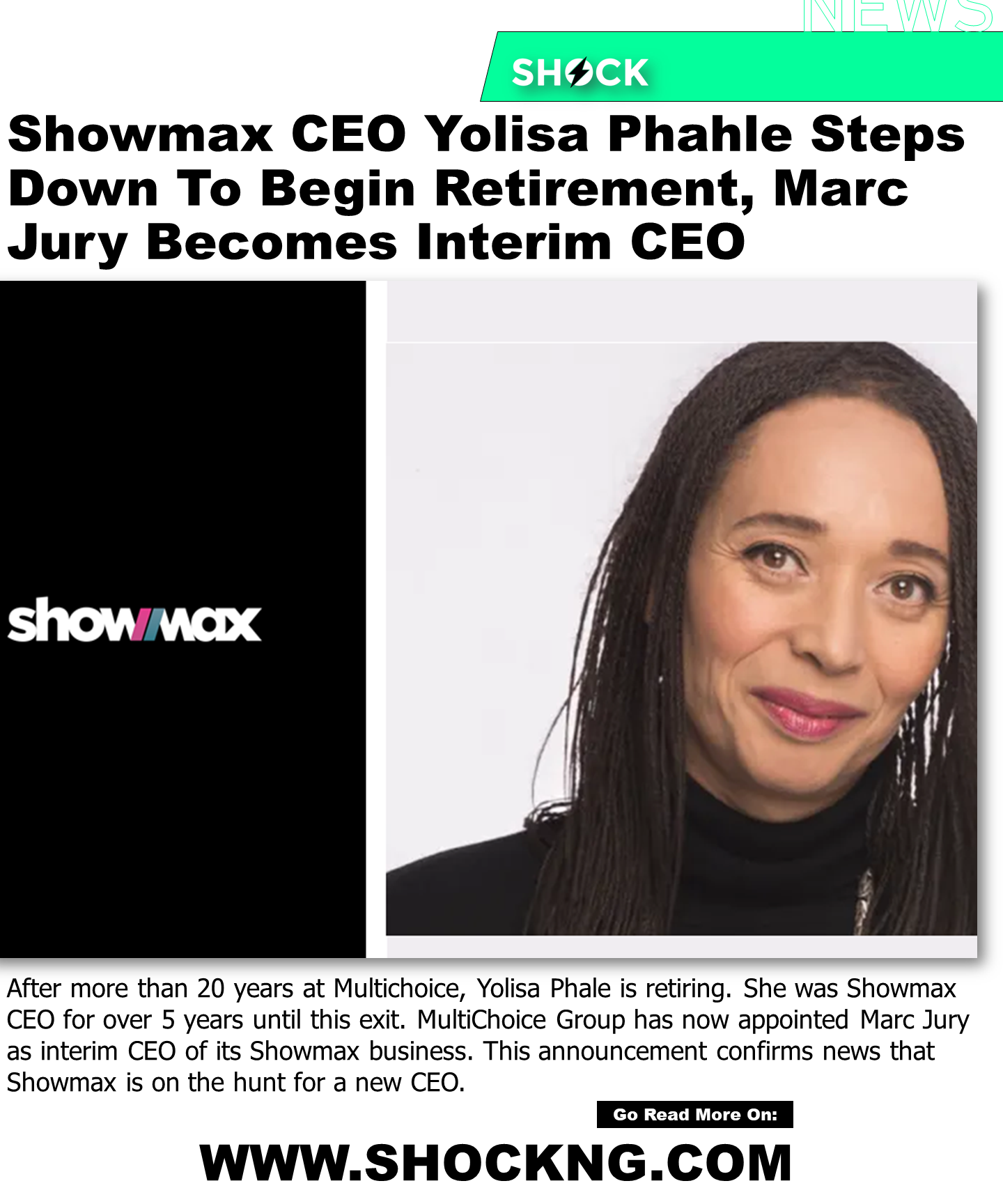 Tell Me More
The CEO of Showmax parent MultiChoice Calvo Mawela announced Phahle's exit with "mixed emotions" in a note to staff. Marc Jury became interim Showmax CEO on September 1 as a search for the full-time successor is found.
"It is with mixed emotions to announce that our Showmax CEO, Yolisa Phahle, is making her way into the next chapter of her career," MultiChoice Group CEO Calvo Mawelo said in an internal memo. "Yoli will start a handover process wherein Showmax will report to Marc Jury from 1 September, with Yoli providing full-time advisory support to Marc for a period of six months."
Jury, CEO of MultiChoice South Africa, will play a dual role while MultiChoice looks for a replacement for Phahle at Showmax. According to Mawela's memo, after the six-month handover process, Phahle will continue to consult with MultiChoice Group while reporting to Jury for a period of one year beginning March 2024.
Other leadership changes are afoot, with Rendani Ramovha taking up his new role as SuperSport CEO, ahead of schedule. Ramovha will report to Jury – albeit only in the interim – since Jury is a former SuperSport CEO and this will help "ensure a seamless handover of strategic relationships with sporting bodies."
Key Background
Yolisa began her journey in the media with the BBC as a senior producer.
In 2017, she jumped ship to lead Mnet as CEO and from there she rose to the ranks of CEO of General Entertainment and Connected Video where she Oversees entertainment strategy for MultiChoice. Channel acquisition, channel production, sales and distribution, local production
Then in 2022, she was named Showmax CEO where she served in that capacity for over a year.
In Summary
This announcement confirms news that Showmax is on the hunt for a new CEO.
Media speculators feel this search will be concluded before the conglomerate kicks off its relaunch of the service in lieu of its announced acquisition deal with NBC Universal.