The Story ⚡
Insecure actress Yvonne Orji has signed a two-year first-look deal with Sony Pictures Television.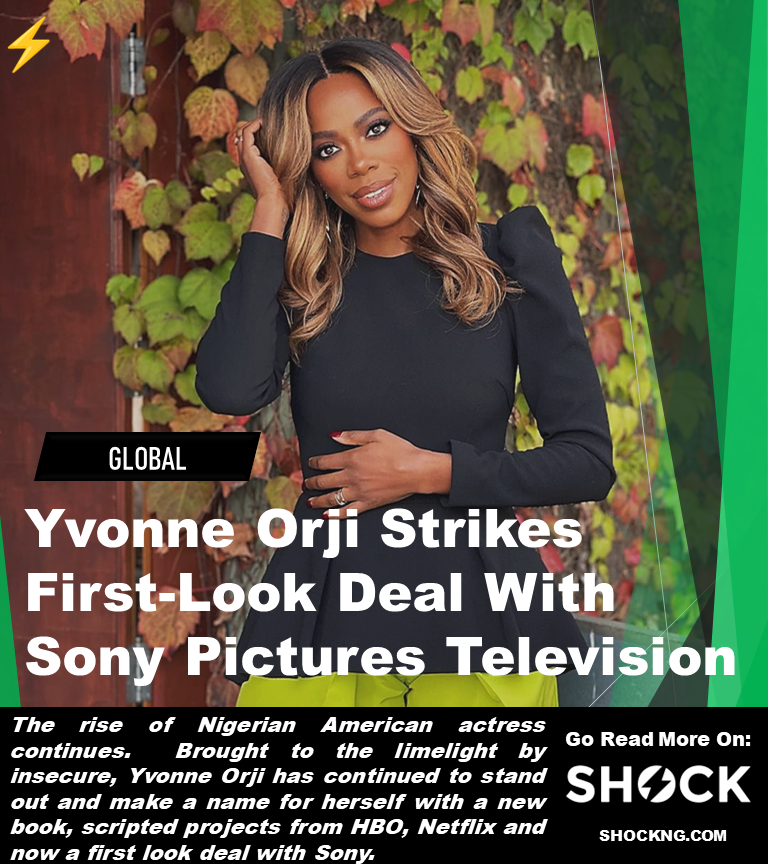 Tell Me More
Emmy-nominated actress, comedian, writer, author, and producer has struck a deal with Sony Pictures Television. Under this deal, the creative will develop scripted drama and comedy series for cable and streaming. She may also star in any of the projects she develops for the studio.
According to Lauren Stein, EVP of Drama Development, Sony Pictures Television,
"Yvonne is incredibly talented, vibrant, and authentic, and we are thrilled to announce this new deal with her. She has this gravitational pull and unique perspective, and we are excited to start exploring the types of stories she wants to tell."
Interestingly, the actress and filmmaker is also attached to star and executive produce "Stronger", a female empowerment bodybuilding drama series that is in development with Netflix.
Orji recently released her second HBO stand-up special, A Whole Me, and published her memoir Bamboozled by Jesus: How God Tricked Me into the Life of My Dreams, which will be released in paperback this fall. She is repped by UTA, Odenkirk Provissiero Entertainment, and Del Shaw Moonves.
In Summary
The rise of Nigerian American actress continues. Brought to the limelight by Insecure, Yvonne Orji has continued to stand out and make a name for herself with a new book, scripted projects from HBO, Netflix and now a first-look deal with Sony.
Global filmmakers and Studio Execs source Nollywood news, insights and updates by following @shockng. Where do you get your news from?